I take most of the pictures around here, but when Carl decided to upgrade our camera (thank you!!) my old camera became a popular toy with my mini-mes.  The picture taking happened fast and furious, and I had to do my hair for a whole week before the novelty wore off.  Yay for rechargeable batteries!
Here is a bit of our life from their perspective. Excuse the mess :)
Kristopher has a real affinity for the floor and his own toes, despite trying really hard to get pictures of people, but Gemma is nothing if not accomodating.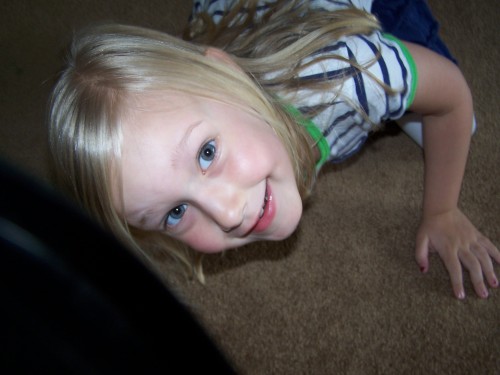 I'm not quite as lithe.  B+ for effort, Mom.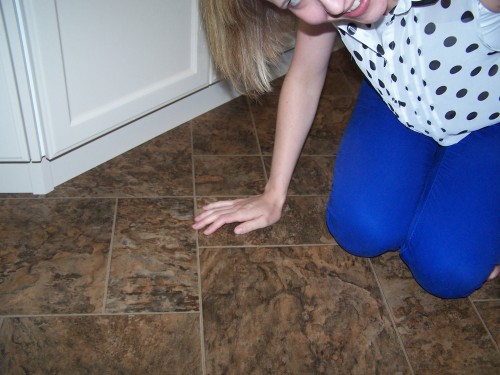 Kristopher is also highly accomodating, in his own way.
Gemma: "Kristopher, are you playing with your Mickey stuff?"
Kristopher: "Um, yes?"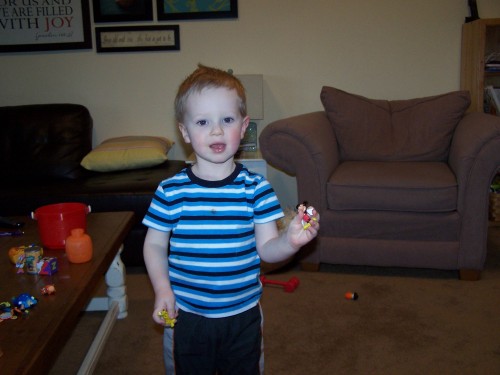 *flash goes* "OH, CHEEEESE!"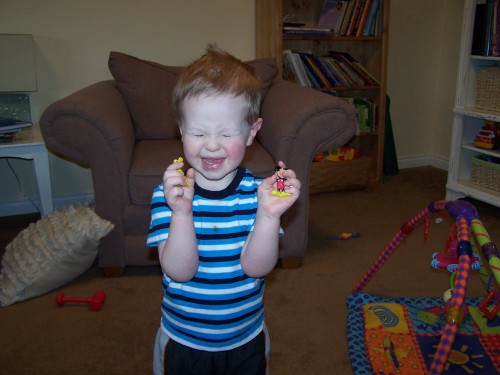 "Hey, Dad? Are ya workin'?"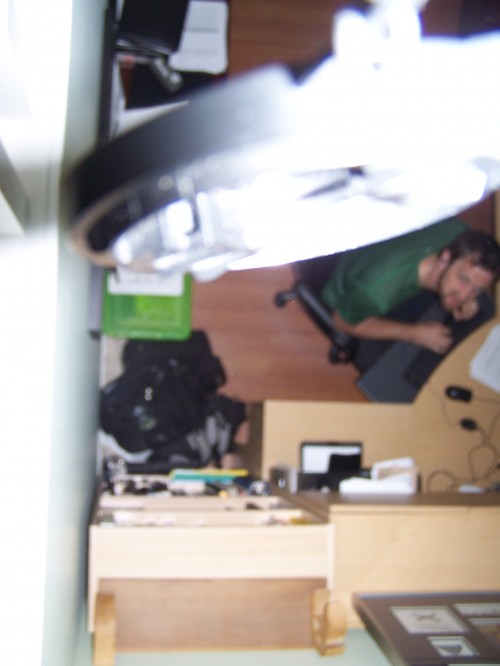 "Let me come down for a better angle.  Couldn't quite see the beer and coffee in my first shot."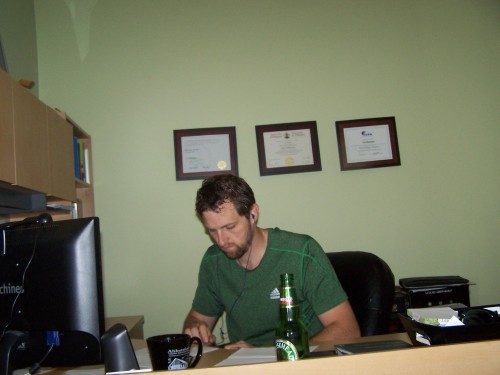 High quality family photos.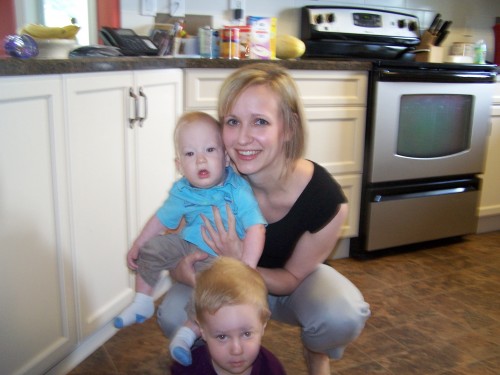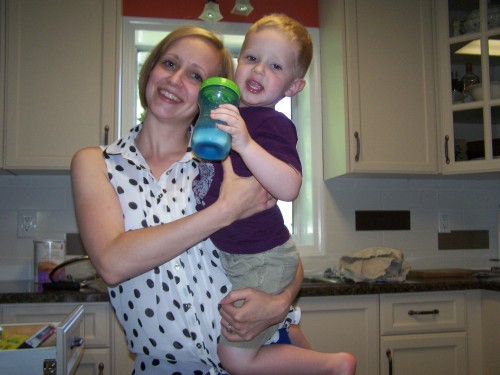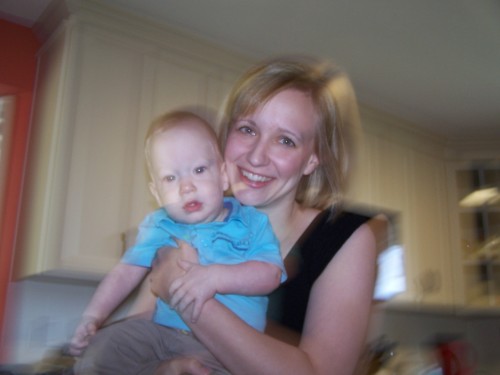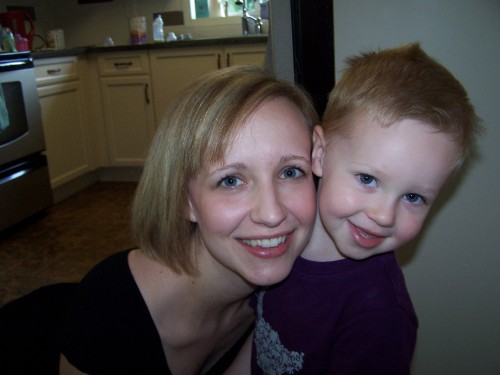 And the other family in our house.  I feel like their smiles are a little plastic.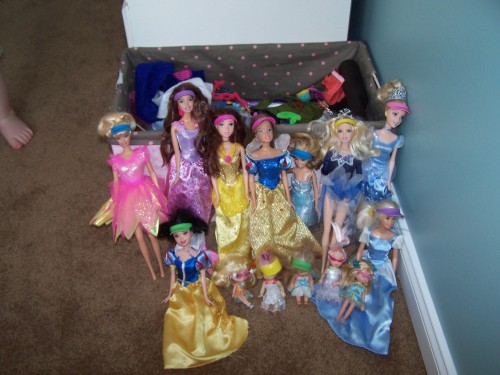 Resolution may be lacking, but I think the feeling is there.  I'll hire them again.