Carl took a couple days off last week to balance out his 3 weeks away so we could all remember what he looked like again, and one of those days was spent at beautiful Stanley Park.  I haven't been downtown Vancouver in ages, and the last time I walked the sea wall was with Carl, but we weren't even dating at the time, so yeah, it's been awhile!
It didn't seem quite long enough ago to be back with 3 kids, but I guess it must've been, because there we all were :)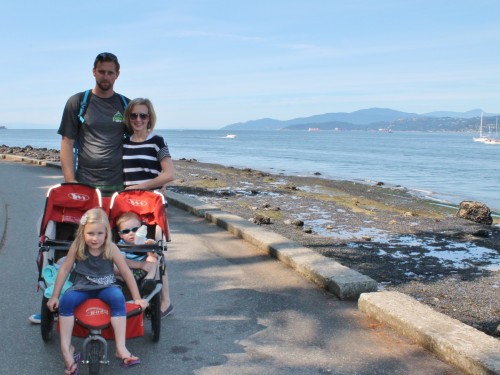 It was great to spend time together as a family, and it was a perfect day to marvel at God's beautiful creation.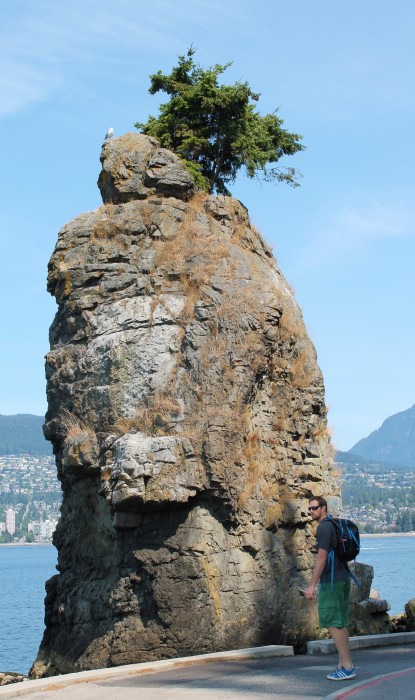 It was a longer walk than I remembered, but so beautiful I could do it every day.  It certainly made me wish I lived a lot closer than an hour away, but still, being only an hour away from such stunning beauty is pretty ok too.
Is there anything cuter than a little person walking with their Daddy?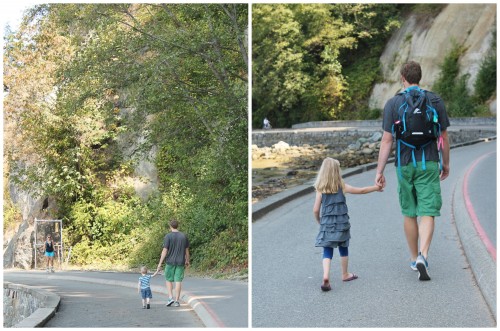 The giant waterpark and ocean-side pool really made us wish we'd brought our bathing suits, but I've made it through an entire summer without putting one on, so why ruin such a lovely streak?
A pretty walkway for a mother-daughter snuggle; she may be heading to Kindergarten, but she's still my little girl :)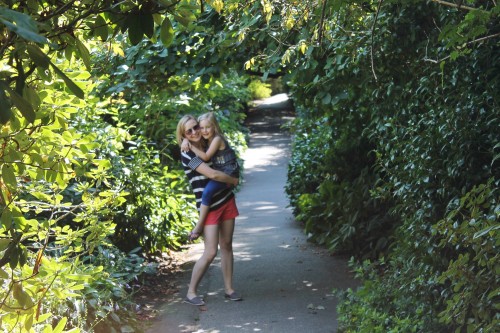 We stopped for a snack and my little fruit loops opted for fruit smoothies and fruit popsicles to cool down.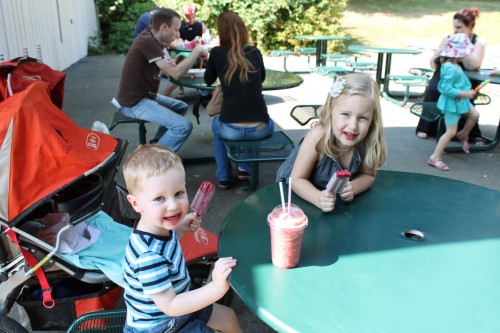 And of course, as a reward for all that walking, we had to get in some playground time.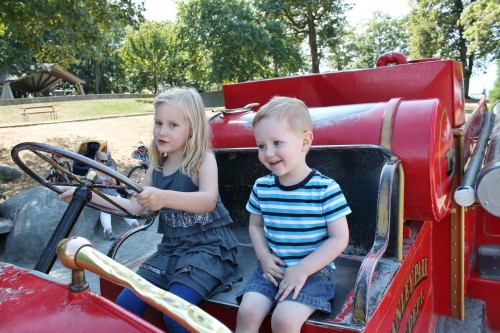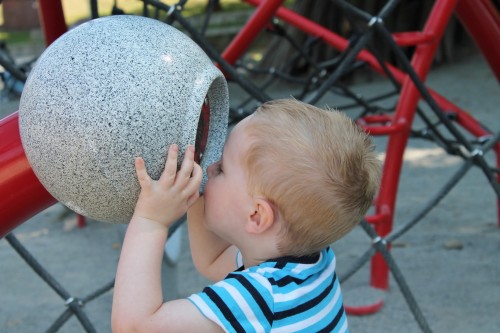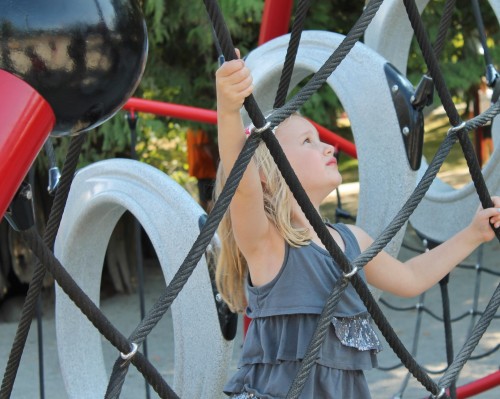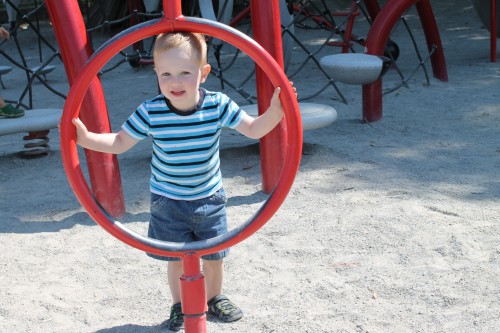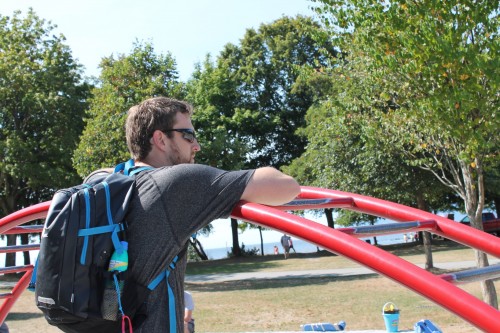 Vancouver, let's get together again soon. I like you.