Slowly but surely, our house is starting to turn into a home that feels like mine, a space that reflects comfortable, colourful living, tradition mixed with trend and quirkiness, order found in organized chaos.
I updated our gallery wall recently with new pictures my talented sister from Unexpected Moments Photography took in June, and I love how it looks now.  (Yes, I'm crazy enough that I chose our outfits based on what would look good in the living room…doesn't everyone do that?! :)).  I used to have three different pieces of wallpaper to fill the odd-sized frames and balance the photos, but I eliminated one completely and changed the other so the two wallpapers are the same, which I love, as I feel it lends more unity to the look.
What do you think?  Here's one before I changed the wallpaper on top: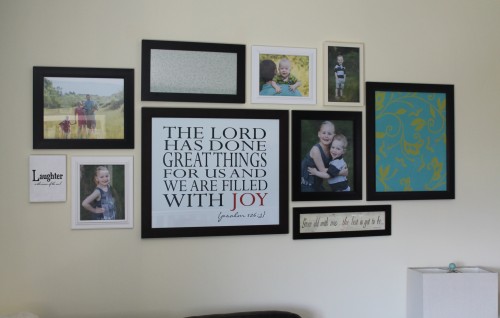 And here's one after: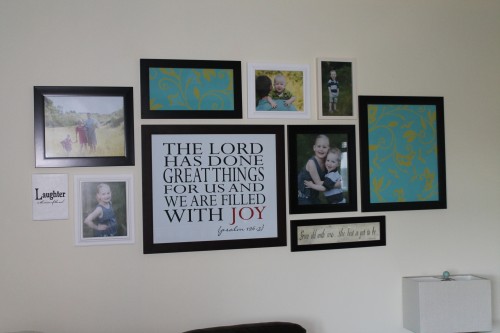 My talented mother-in-law also painted a piece of art for me I've been wanting for awhile but was too intimidated to tackle on my own.  Given that it only took her only one day to complete (!), I definitely made the right choice there!  I absolutely love it.  It was intended for our empty bedroom walls, but it matches literally every room in my house, so it'll be rotating :)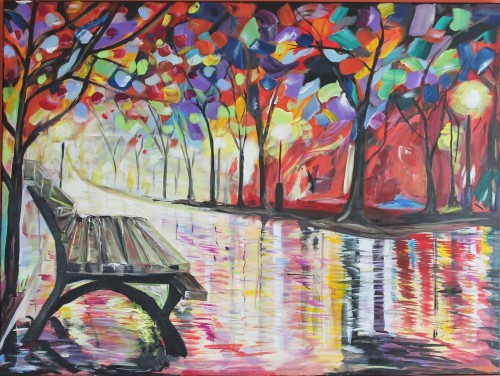 A wonderful lady I used to work with is in the process of selling her home and downsizing so she invited us to take a walk through and see if there was anything we were interested in.  While Carl stocked up on road hockey equipment and leopard print pillows for the sectional on our deck (not even kidding), I scored some beautiful candle lamps for our deck – along with the leopard print, it's turning into a cozy little seating area!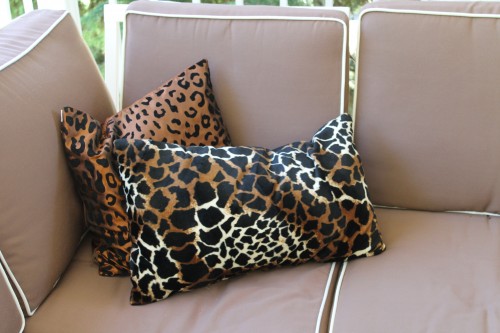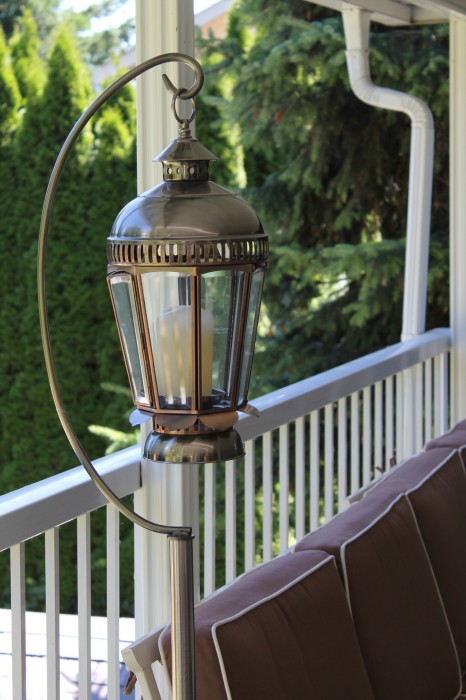 Bit by random bit, it's getting there :)