Playing with water is just one of those things that never gets old when you're a kid.  I can give the kids a bucket of water, a dishcloth, and some toys, send them to the deck, and suddenly washing toys in the best idea ever if they're allowed to splash around in the process. Finding some syringes in the junk drawer took the fun to a whole new level, and required a quick learning of the fact of life that if you're going to dish it, you better be willing to take it.
These surprisingly powerful mini water guns show no discretion.  Kristopher is still practising on himself, learning that other fact of life: What goes up must come down.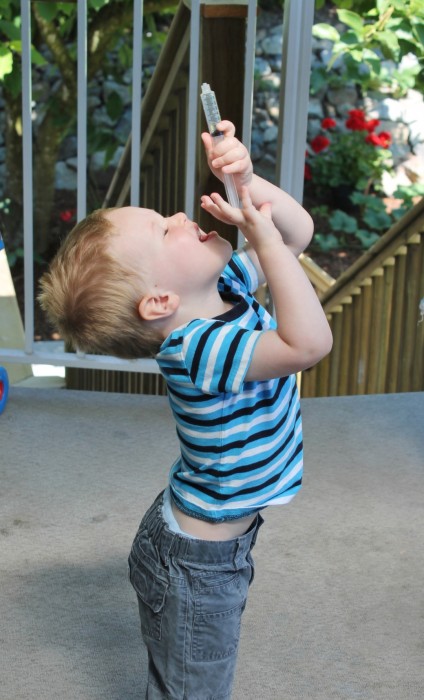 All smarts, this one.
My little fairy hates being sprayed herself so she's learning to stick to blasting away spider webs and pressure washing the gutters.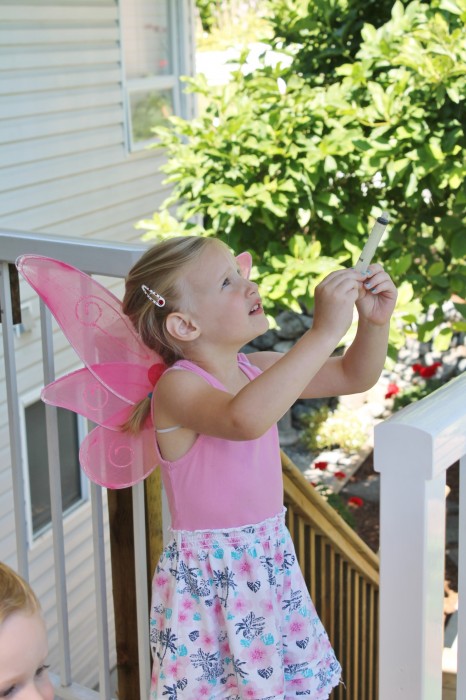 Although I do still see this conniving expression and Charlie's Angels pose from time to time: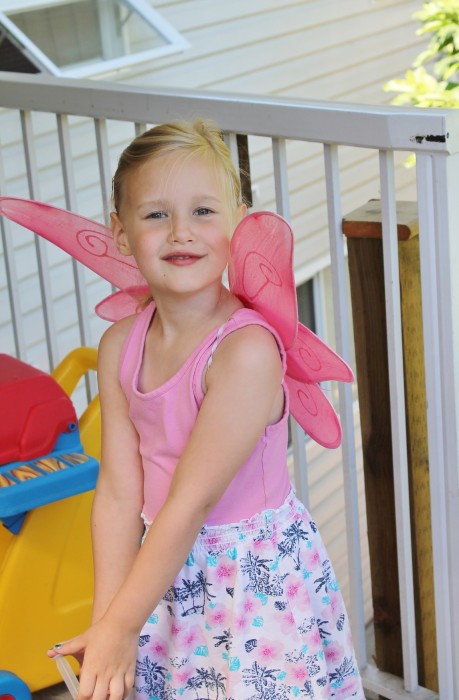 When it's not too hot, I sure do love summery days.