Theo is learning how to play (as if such a thing needs to be learned…I'm thinking "play" is more instinctual than learned, yes?).  Technicalities aside, he's good at it.
He can play by himself.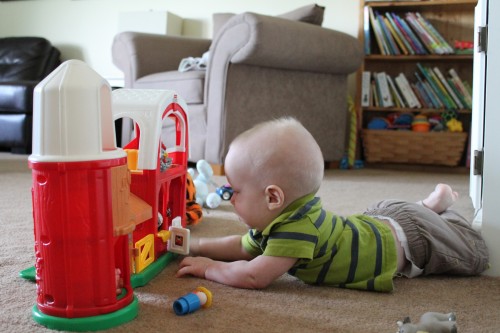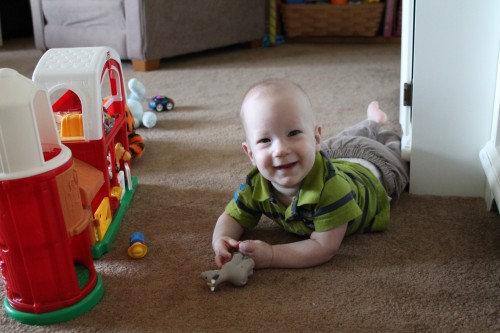 He can play with his cousin.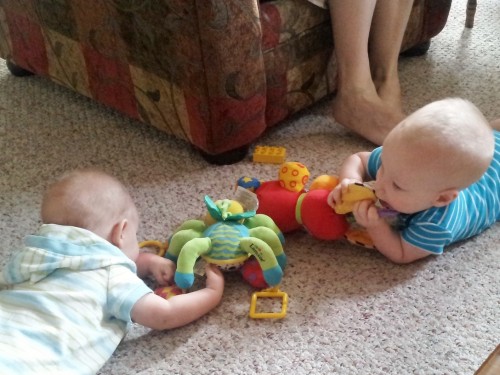 He can rock his sister's sunnies in his "deck-cersaucer".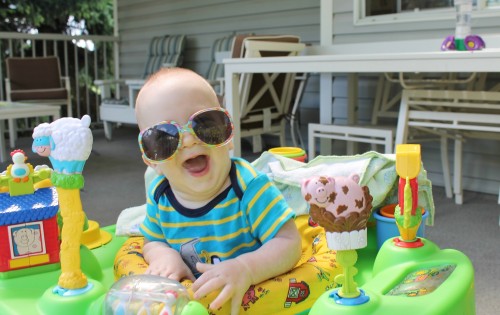 He can empty the pictures and magnets off the fridge.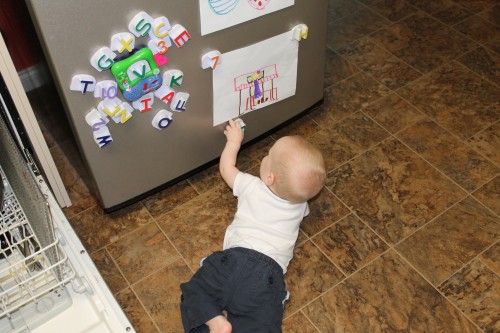 And he's getting realllly good at watching TV.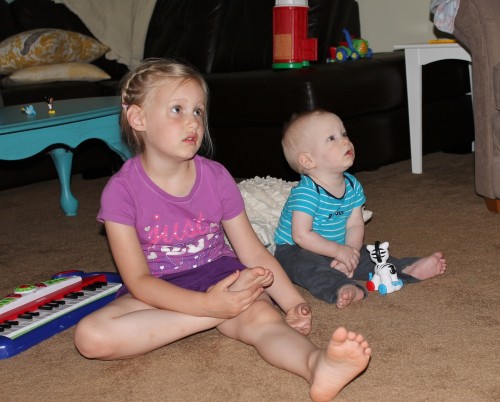 Life Skills 101, friends. :)
Heeeey, down in front.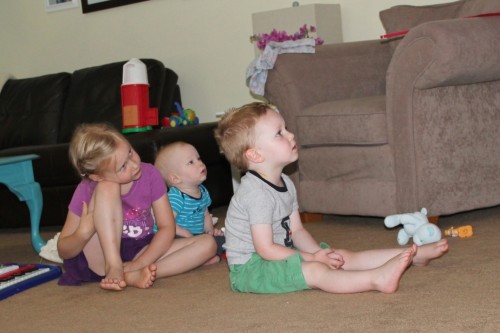 Have your kids learned anything new this week? (Don't tell me they haven't, kids learn a ridiculous amount every day. If your kids learned nothing this week…well, I'm not sayin' you're a bad parent, but you might have a bad egg.)
You can always follow along on Facebook, Twitter, Pinterest, and Google+, or subscribe by email or Bloglovin' to get posts delivered right to your inbox.  Thanks for visiting!