The holidaying continues at full relaxing tilt o'er here.
Temperatures have been soaring, along with suffocating humidity, reminding me why I didn't love Ontario summers in our little apartment sans air conditioning.  I was totally unprepared packing-wise, with barely a tank top or pair of shorts in sight, but we're doing an acceptable job of keeping our cool.
We spent a day at Elmvale Jungle Zoo, an awesome zoo for kids, with all kinds of opportunities to get up close to the animals.  The small cages with few places to hide might not be the animals' favourite, but they seem to have adapted by learning to love socializing, and if you ever want to feed a giraffe, see Siberian tigers, panthers, and white porcupines up very close, this is definitely the place to go.  We went last year and it was the first place on our list of things to do while here this year.  At the Greater Vancouver Zoo we saw a bird show, which was neat – but nowhere near the regular animal show in Elmvale, which involves a giant tortoise, a boa constrictor, a red kangaroo, a macaw, a kinkajou, a lemur, and a Patagonian cavy, all about 3 feet away from you!
And you can't beat giraffes who love bananas, peel and all, along with a giant pen of friendly little goats, and eager deer, llamas, and alpacas willing to eat out of your hand.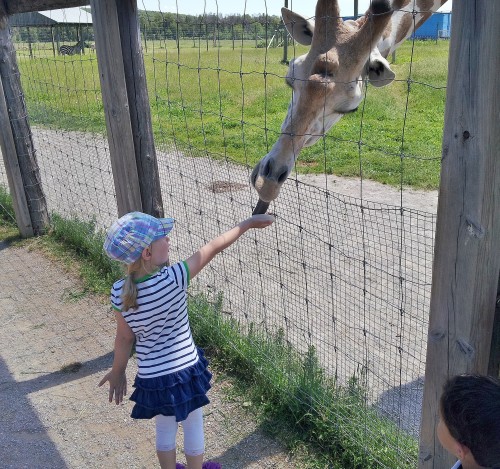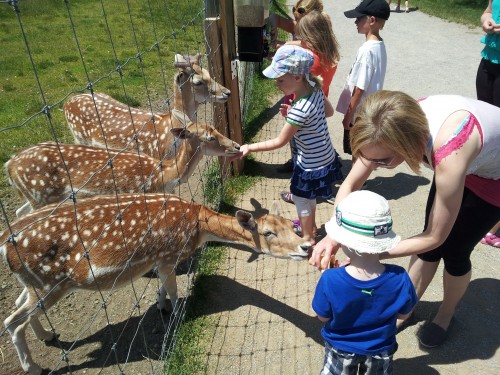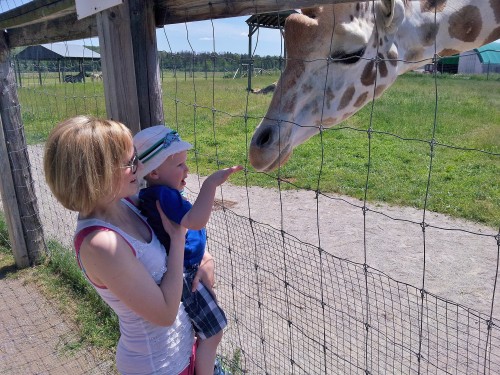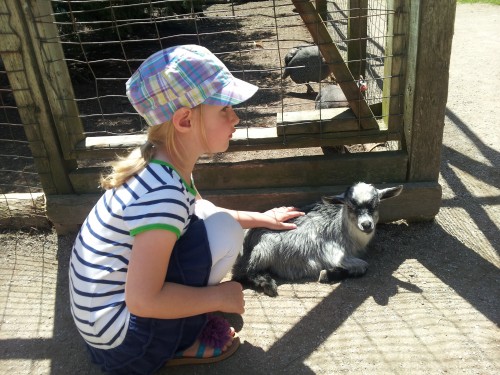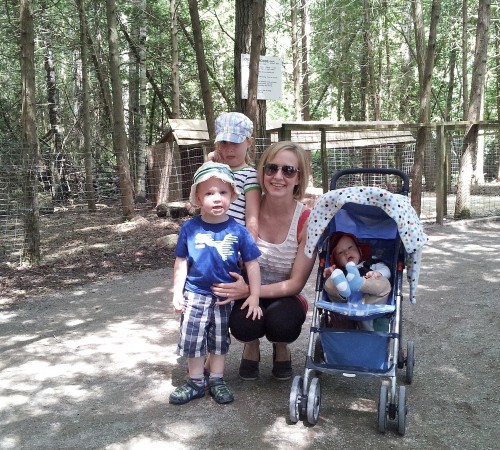 The kids have also been spending lots of time in icy pools and sprinklers, loving every minute.  It doesn't take much water to keep a kid totally entertained.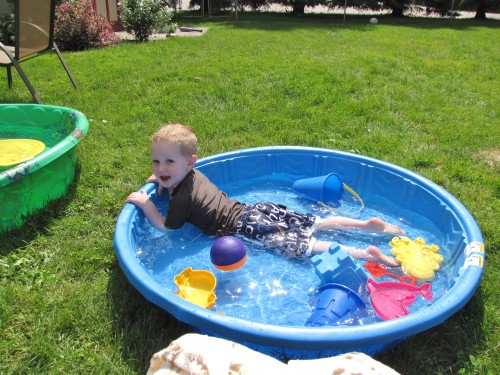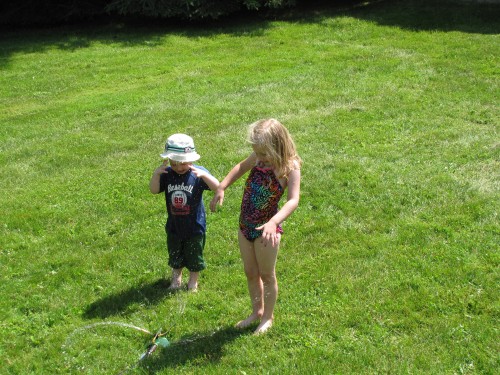 The piano is in high demand whenever we manage to have all 5 napping infants and toddlers awake at the same time so noise can be made.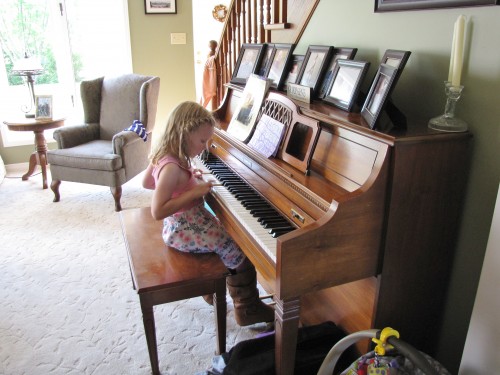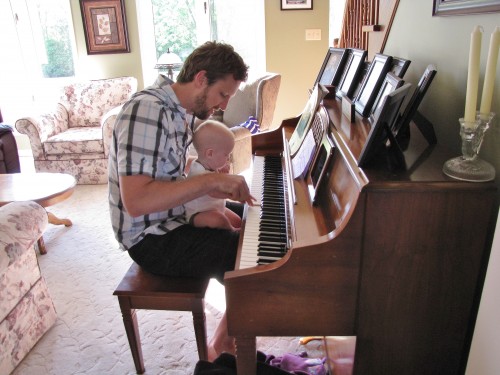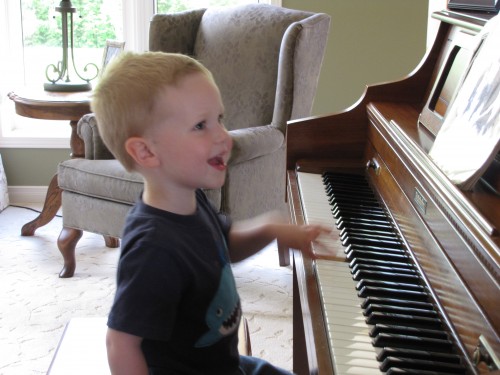 Theo has given up sleeping through the night for the duration of the trip and couldn't be happier about it.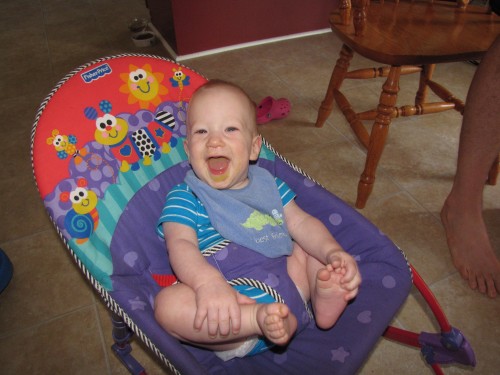 And of course, we got to see these two beautiful people get married!  They couldn't wipe the shy grins off their faces for the life of them, and their love for each other was truly wonderful to see.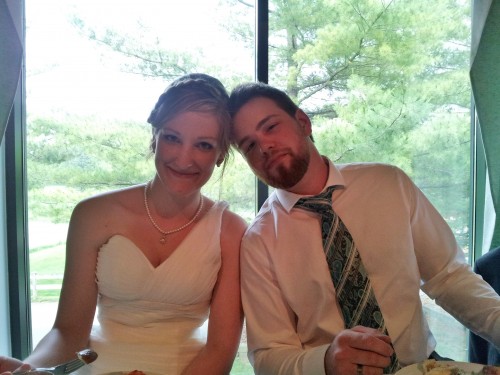 We partied like we'd hired babysitters.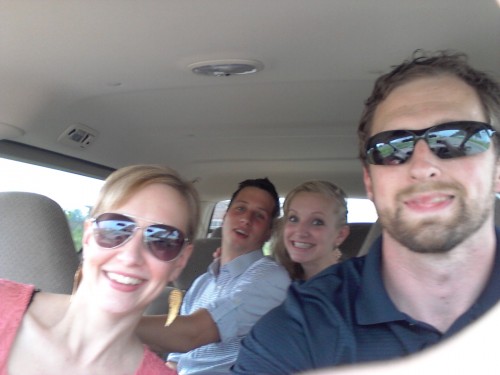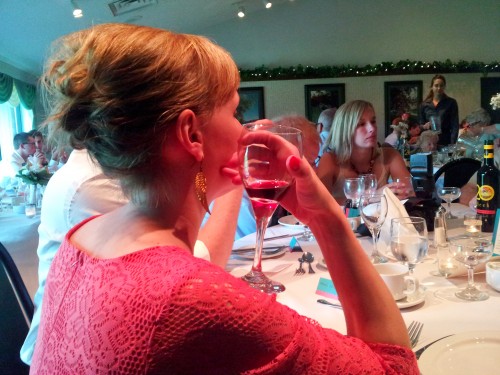 And accidentally coordinated our BC sisters' outfits like nobody's business.  We all read the same thing about a lace trend, it seems.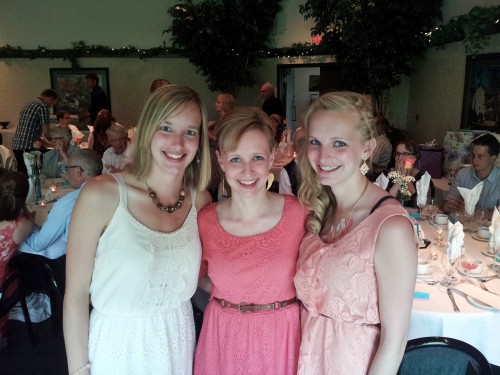 Tomorrow it's back home to our regular rhythms, along with a lot of single parenthood as Carl will be gone at least a month out of the next two months – visits, calls, emails, babysitting, and sympathy are all much appreciated ;)
See ya soon.