My youngest sister is getting married next week and I can't wait to see her walk down the aisle.  In the meantime, we are having all sorts of fun with the family we rarely get to see.  
We aren't very good at capturing everything, like the kids sitting beside Babu singing all the songs they know while he plays his organ, or Gemma picking out "Mary Had a Little Lamb" on the piano the day after watching Carl do it.  We didn't take any pictures of my sisters' adorable little apartments where we were made to feel right at home, places that make me miss our little Ottawa place like crazy.  We didn't capture the 5 foxes playing on the pile of dirt beside the house, or the kids mauling Grandma with exuberant squeals, or Kristopher's graphic description of the snail he saw eating the dead worm or his wails and shouted, "Mom, what are you DOING up there?" when I sat at the front of a quiet church for the Lord's Supper.
You can never capture everything, only hope to remember some of it, and treasure the photos of memories you do get, some grainier than others, some with hair in better shape than others, and be thankful for time together that made such pictures even a possibility.
It all started with sweet airplane snuggles while everyone around us oohed and aahed at our baby, no doubt secretly wondering if they would want to launch said baby out a window halfway through the flight (no one did, he was a travelling champ).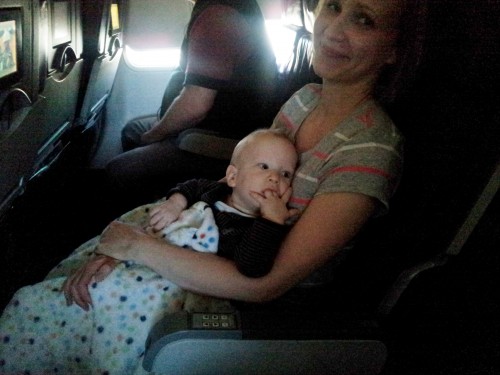 Since arriving, Theo has been getting all the attention he can handle, and loving every minute.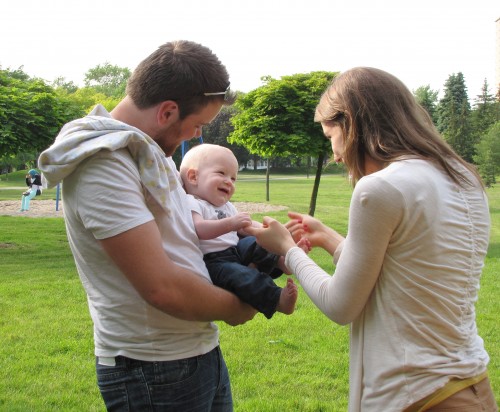 He also got his first swing experience, which he loved, even if you can't quite tell by the picture.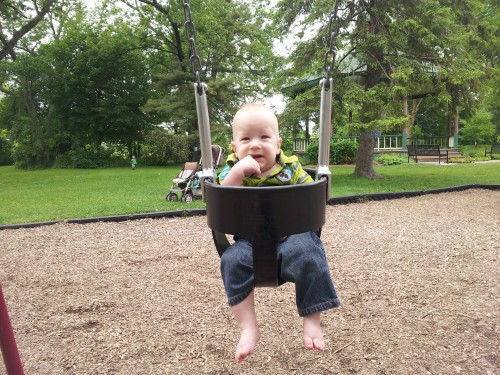 My Dad is re-enacting scenes from my childhood to accurately compare whether we look alike.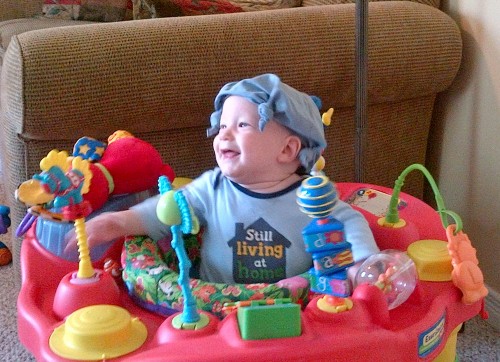 We are showing my sister Erin lots of love.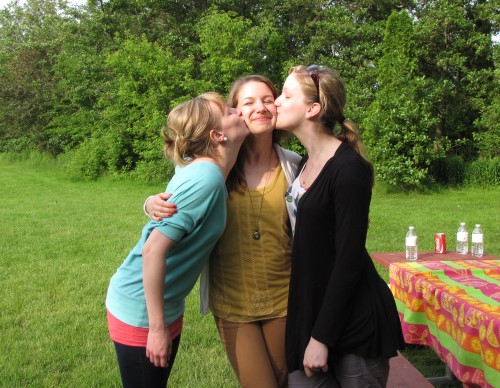 We are picnicking with pulled pork and all the fixings beside gorgeous Lake Ontario.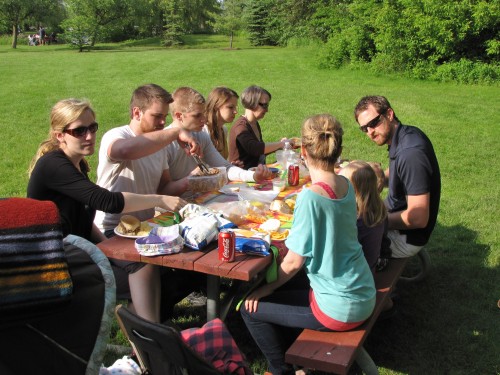 The older kidlets are getting almost all the attention they can handle (they can always handle more), and loving it.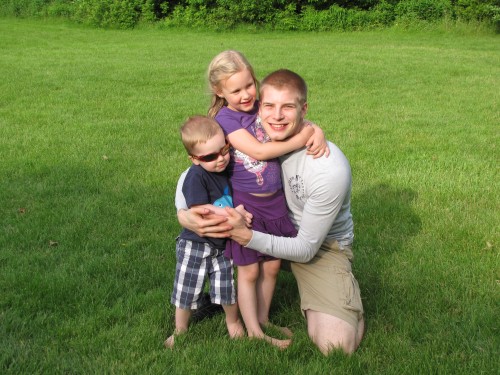 Gemma is finding merry-go-rounds in unlikely places and climbing bravely aboard.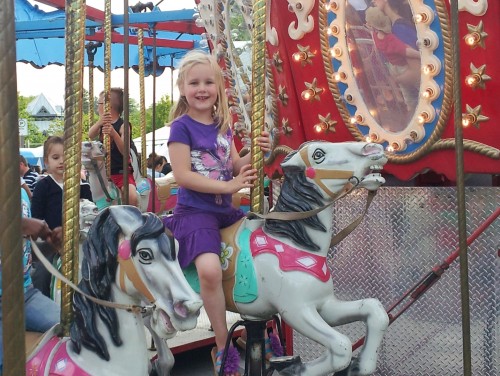 I am photo-bombing potentially lovely photo ops.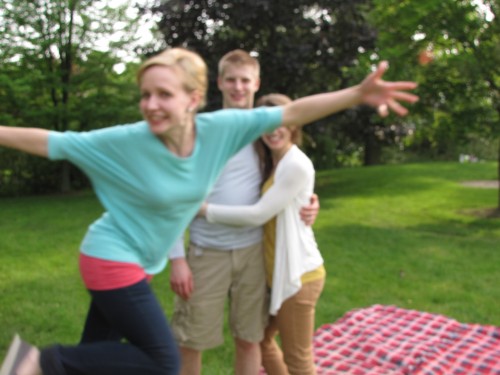 We are surrounding my mom with love.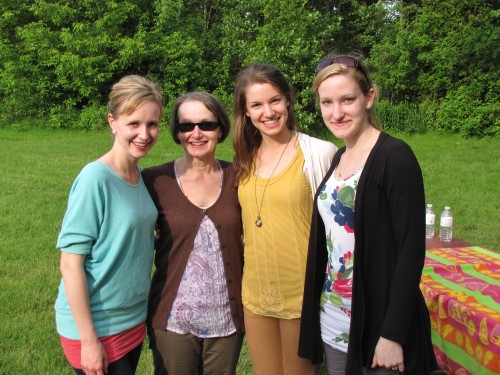 Erin's Nick is getting in on the photo-bombing action.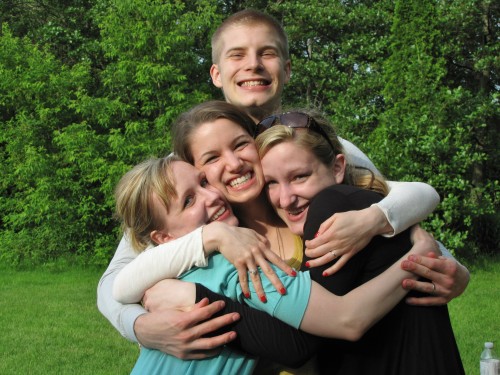 Dad is supervising the proceedings with a satisfied grin.  This was the first time in 7 years I got to say Happy Father's Day in person to this special man!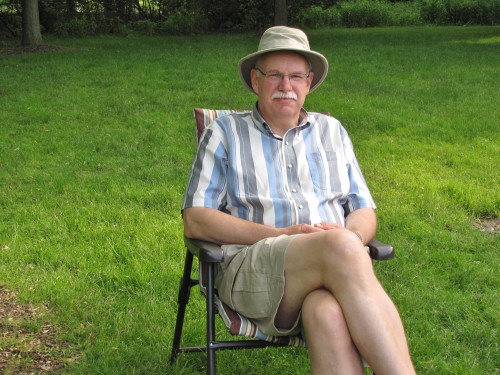 It's amazing how quickly 2 weeks of holidaying can go.