My dreams of a carefree summer on the beach with one reasonably capable swimmer, one stuck on the blanket for fear of getting sand in his shoes, and one sitting in one place surrounded by clean toys are ruined.
This little stinker pulled a Gemma on me and learned how to crawl before he can sit…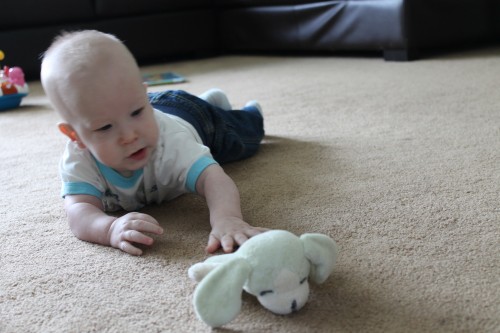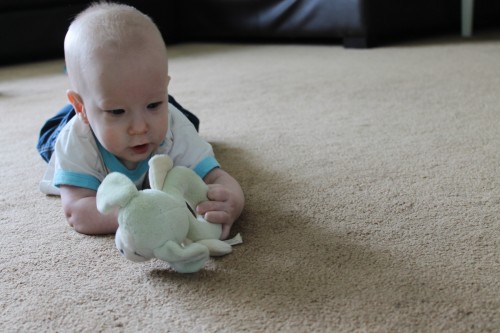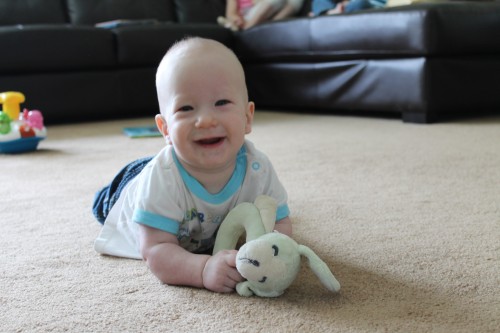 He couldn't be more pleased with himself.
So this means the lovely stage of putting him in one place with various toys and coming back half an hour later to see if he needs the toys rotated is being totally skipped.  This also means the stage of regular removal of small parts from mouth is fully underway, and the kids are getting a crash course on what does and what doesn't constitute a choking hazard to a 6 month old.  Barbie shoes: bad. K'nex: bad. Chopsticks: bad.  Food crumbs: bad. You get the picture.
This also means a new cleaning regimen, as my kids have a tendency to slurp on things like table legs and fridge vents at this stage.  His favourite flavours so far seem to be paper, flyswatters, and stuffed animal fluff…a rather refined palate, I'd say.
We are practicing sitting, but frankly, he finds it a total bore.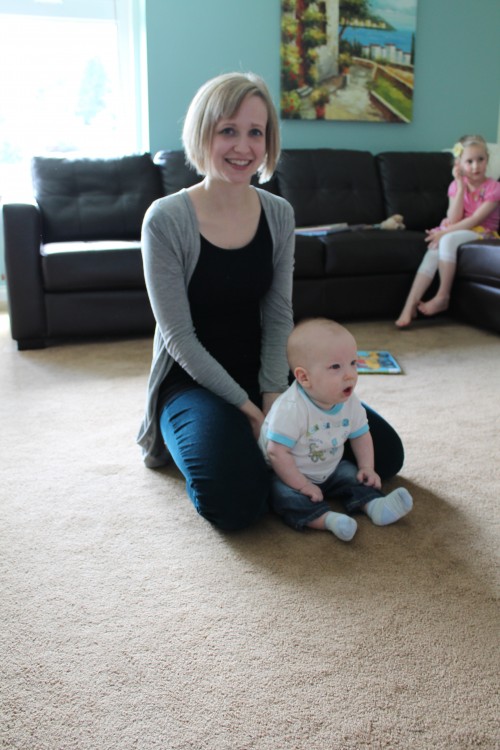 It's a good thing he's so irresistibly, ridiculously happy about life, because we are still totally wrapped around his bitty little finger.