I didn't even know until today that my sister shares my deep love for the uniquely transcendent, restorative beauty of a rainy day.
We may be a week late, but Erin is here.
************************************************
Today it is raining.
To most people, this is not a cause for celebration. But in my world, it warrants opening the windows. It demands that I let myself pick up my book and sit on the couch for thirty minutes in my hubby's pajama pants, a purring tortoiseshell snuggled against me. It means slowing down, taking time to create, to experiment, to fill my apartment with the smells of soul food. Ham glazed with brown sugar and maple syrup, covered with fresh cut pineapple, bubbles away in my slow cooker. Carrot cake muffins, bursting with fresh fruit, veggies and the heart-healing scent of cinnamon, are cooling on my kitchen table.
Rain is good for my soul, if not for my waistline.
I am in love with my adopted province of Ontario, but there are some things I miss about beautiful British Columbia that it just can't replace: mountains, ocean, and rain. Rain that makes the trees that perfect shade of drenched, vibrant green. Rain that can last for days and nights on end, so that when it finally stops your heart is full all over again with wonder at the beauty of the blue sky over mountain peaks. So it selfishly felt today like God was literally showering His Erin with blessing, sending the most healing, peaceful, nourishing, warm spring rain after what has been A Month.
A month of rushing, hurting, stumbling, fearing, grumbling, breaking, weakening, whining, despairing. A month of losing my way, losing myself, and falling out of touch. And then today there's just God, and His rain for His girl.
And there's His angel on earth, my husband, who held my hand and walked with me in the downpour. I wore flowers and colour and everything I loved most, and tonight I will sleep warm and well to the sound of the rain.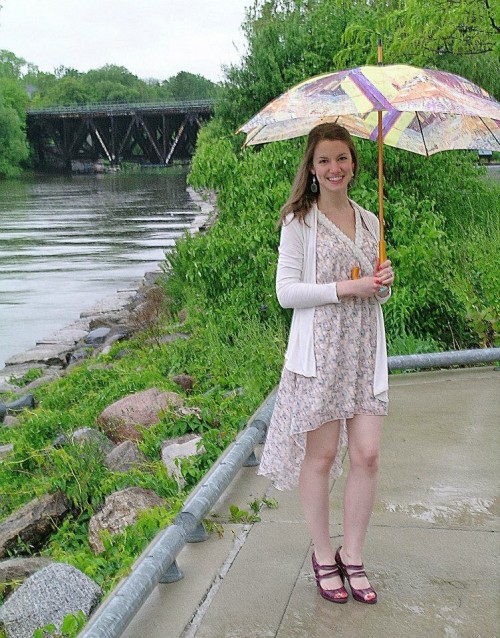 Dress: Modcloth (modcloth.com) | Belt: Ruche (shopruche.com) | Cardigan: Winners | Shoes: Thrifted via Talize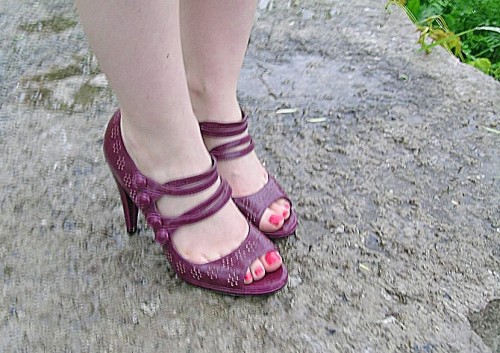 Earrings: Handmade from a local harbourfront market | Arrow Bracelet: Poor Sparrow | Ring: Ruche (shopruche.com) | Clutch: Thrifted via Salvation Army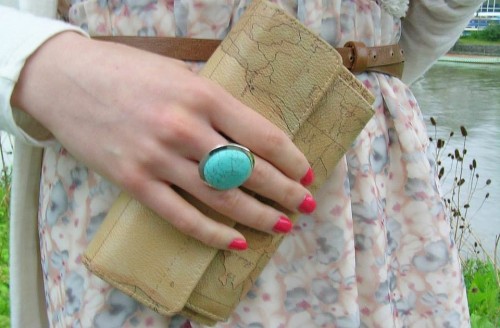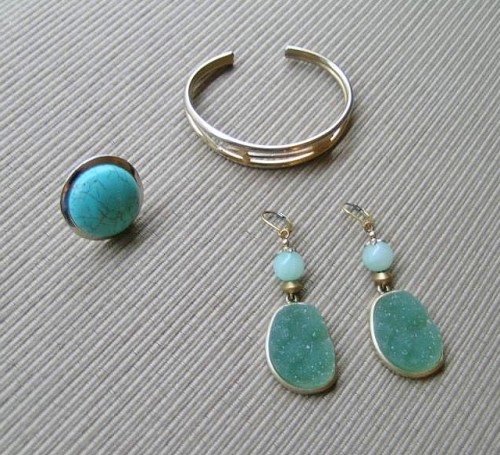 These earrings were bought while adventuring with my mom, and I got the arrow bracelet in honour of my Grandpa Fletcher after he passed away ("Fletcher" means "arrowmaker"). I bought this turquoise ring because I have always wanted to see New Mexico, and it makes me dream about open deserts at sunset, stories told around campfires, Navajo blankets, and the sound of coyotes in the distance.
What I wore for the walk: my favourite puddle-proof cowgirl boots, thrifted from a local vintage store.
Do you appreciate a good rainy day?