Today marks 7 years since I said "I do" to my highschool sweetheart.  Look how young we were in the days before digital cameras were mainstream :)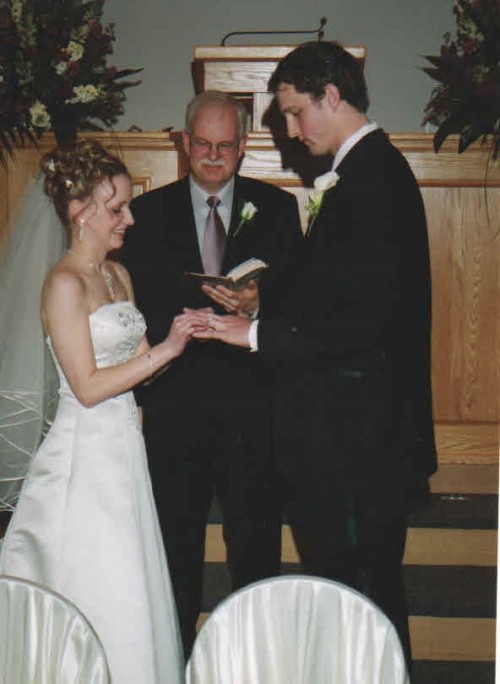 We don't pay much attention to our anniversary in terms of fancy dates or getaways, as I mentioned last year when I last told y'all how great Carl is, but it is a good time to reflect and be thankful for all God has blessed us with these past 7 years.  I've been reading a book about God's priorities for women, and it has convicted me again how important it is to value, love, and respect my husband, the man God chose for me, who I am both commanded and honoured to show respect and love to, for better or for worse, as long as we both shall live.
Certainly, God could have made this challenge a lot harder for me, and I am eternally grateful that instead He gave me a man who knows both the meaning and application of sacrificial love, who takes my thoughts and feelings into account, who loves his kids deeply, and who created for himself a flexible work schedule in order to spend more time with his family.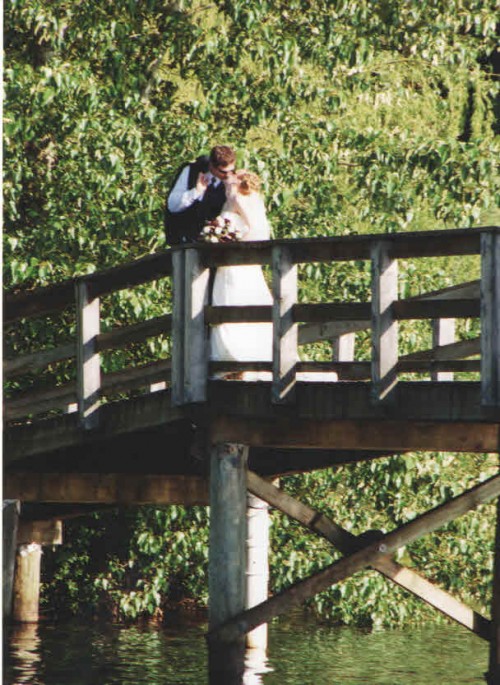 He gave me a man who inspires me and encourages me to dream, who tells me what is possible and pushes me to achieve it, while also grounding me and holding me back to wait for the right time and season.
He gave me a man who isn't afraid of a woman with a strong opinion, a woman who is quick to speak and slow to listen, a woman who is far too often busy being selfish, distracted, and inconsistent.
He gave me a man who accepts me for me while also not allowing me to slide by with "good enough" when he knows I can be better.
He gave me a man who can out-match me in a discussion, out-reason me in any argument, out-do me in any physical competition, and out-eat me at any meal, none of which are easy tasks (ok, except the physical competition one…most people could out-do me there).  But that same man knows his strengths and uses them to protect me, to cherish me, and to love me.
He doesn't back down just to keep the peace, he won't give in just to move on, and I know he won't ever quit on me or our marriage.  What more could anyone possibly ask for in a husband?
Besides a great body, of course… :)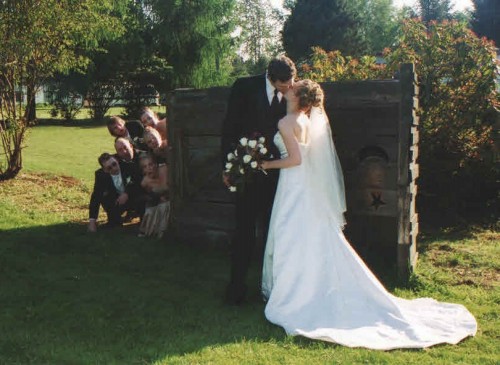 Happy anniversary, Carl. I love you!