Daddies are the best, aren't they?  I mean, obviously, mommies are THE best, but daddies are just the best.
This is what happens while I do dishes, and I love listening to the happy sounds coming from the other room.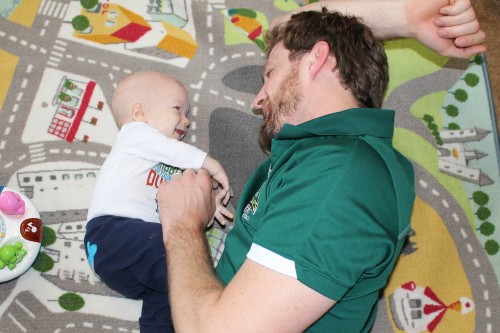 And this is what happens when all the toys are successfully put away and everyone's ready for bed.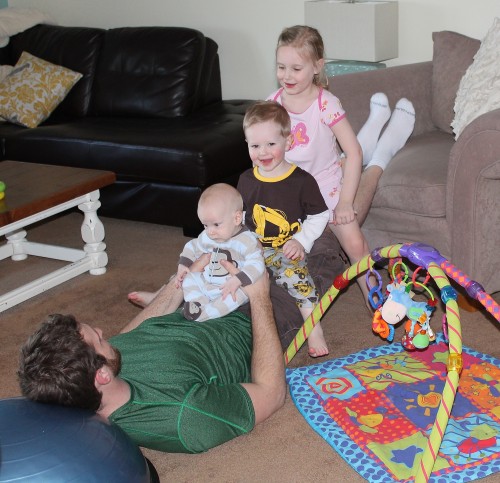 And this is what happens when it's time for everyone to pick a song after dinner.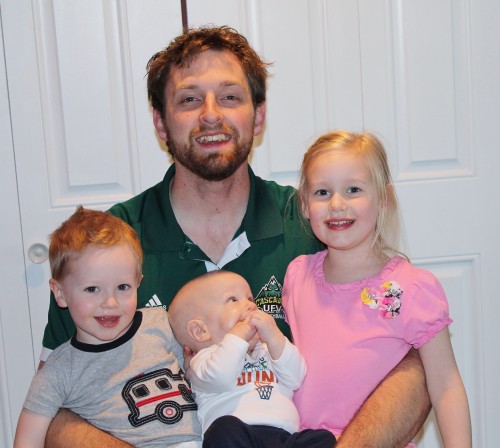 Although, to present a fair and balanced account…this also happens: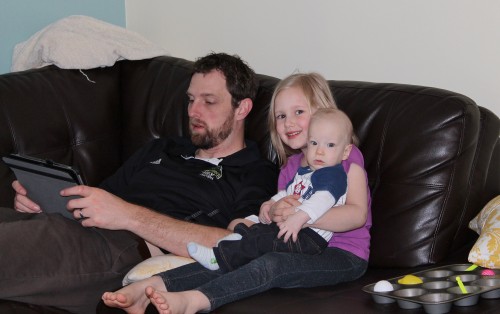 Me: Carl, I'm just going to lie down for 20 minutes.
Carl: What, and leave me with the baby?
Me: Yeeesss…..you don't seem to be doing anything.
Carl: I'm golfing.
Gemma: Don't worry, Mom.  I can take him.  I'll take care of him for you.
I really can't tell you enough how awesome this girl is :)
(And for the record, Carl did take over when Theo started to get restless.  He's still pretty great at this daddy thing.)