Our sweet 4-year-old is a proud preschool graduate :)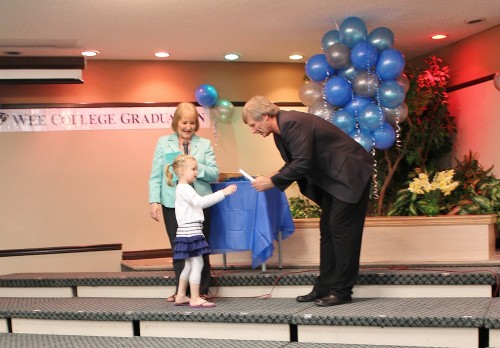 I'm not sure there's anything cuter than a bunch of eager 4-year-old faces singing songs, reciting scripture verses, and showing off everything they've learned over the year.  The same incredible woman has been teaching kids their Bible basics for 28 years now – that's something worth celebrating too!
Gemma is a natural in front of a crowd and loved every minute, and I was beyond impressed by how comfortable and confident she seemed.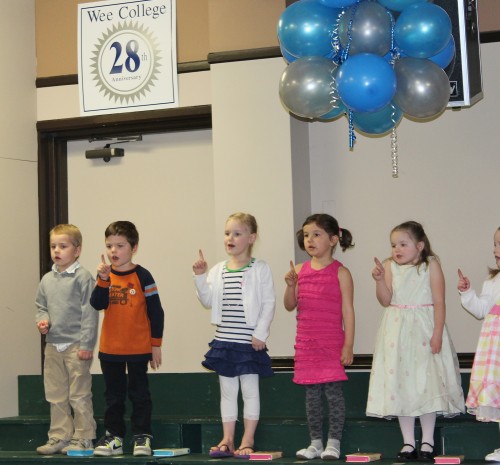 Her mom's shy gene did sneak out in a nervous eye rub when she actually had to walk across the stage all by her little self and stand for a picture while everyone clapped :)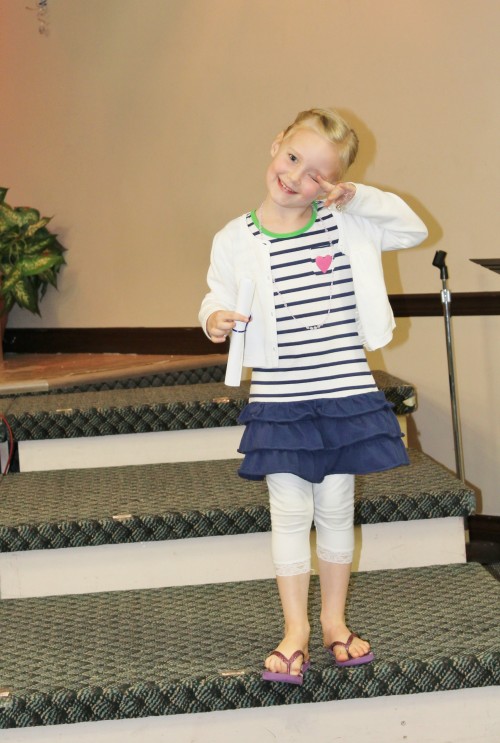 The audience had a great time too.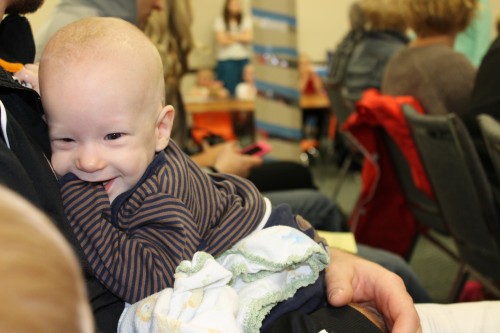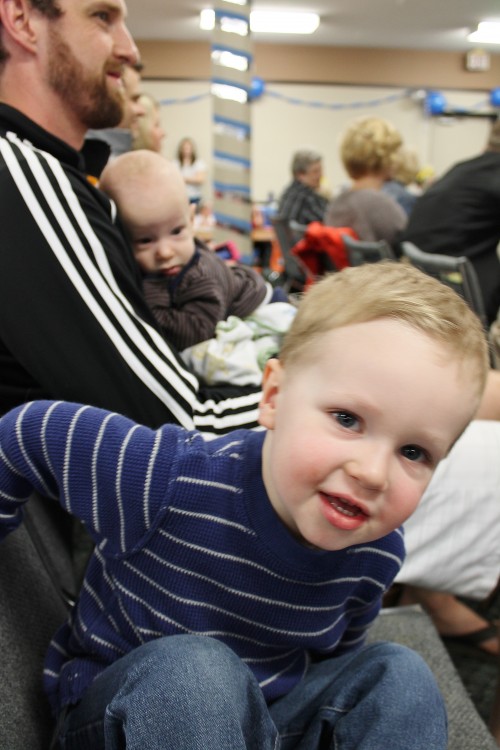 K-fer couldn't wait to get up there with his big sister when the official part was over.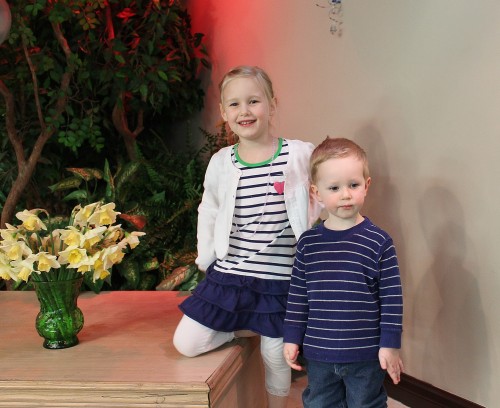 Gemma's friend that she got to sit beside all year happens to be the daughter of a friend I met in university – it's a small world!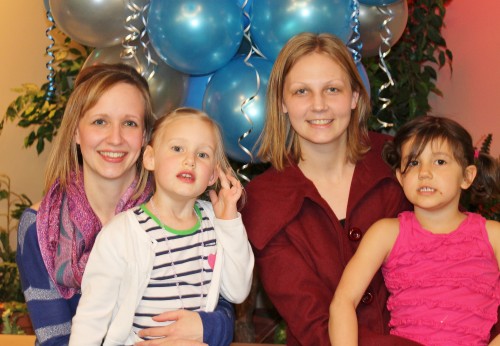 And Auntie Chelsea even managed to snap a rare family photo for us – our first since Theo was born, I think!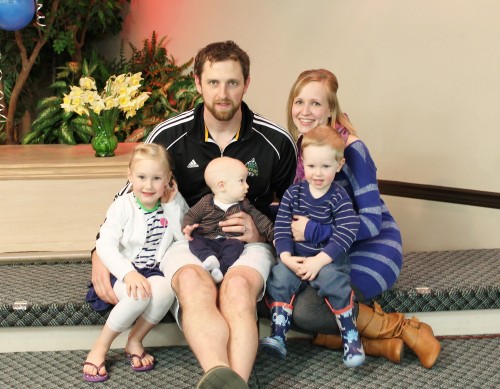 Congratulations, sweet Gemma girl!  We're sure going to miss you at home when real school starts in September.