Sometimes I worry about what Kristopher will do with himself when Gemma heads to school in September.  He already spends much of his day entreating me, "Plaaaay with me!", his lower lip quivering and eyes filling before I even start to respond, prepared for all-out dramatic hysterics if I say "Not right now", or some other such wounding words.
But when Gemma isn't around and the house and toys are his, he pleasantly surprises me.
And maybe makes me a little concerned that my mild OCD is carrying on in my offspring.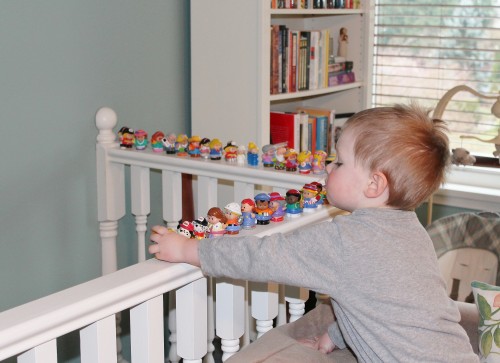 I think there's a career direction being foretold here, I'm just not entirely sure what that career might be.  Let's keep the suggestions positive, shall we? :)