I finally found a way to keep my 2-year-old boy in one place for more than 5 minutes (besides TV) – who would've thought painting would be the trick?
You don't generally think it will be a good idea to give paint and paintbrushes to a rambunctious whirlwind, but he's getting too old to be ok with being left out of his big sister's activities, so I decided to give it a try.  Naturally, he had a minor meltdown over the idea of wearing a paint shirt, so we just went shirtless.  Yay for washable paint and washable skin :)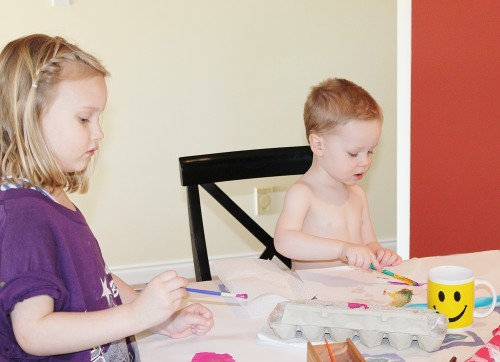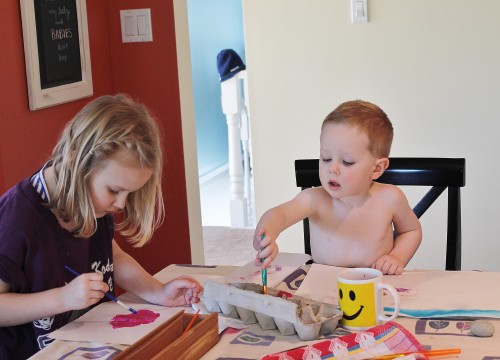 When the painting was done, he couldn't be talked back into the confines of a shirt.  But, it being winter, one has to keep warm, so he figured Mom's slippers were a good look instead while he threw back a cold one.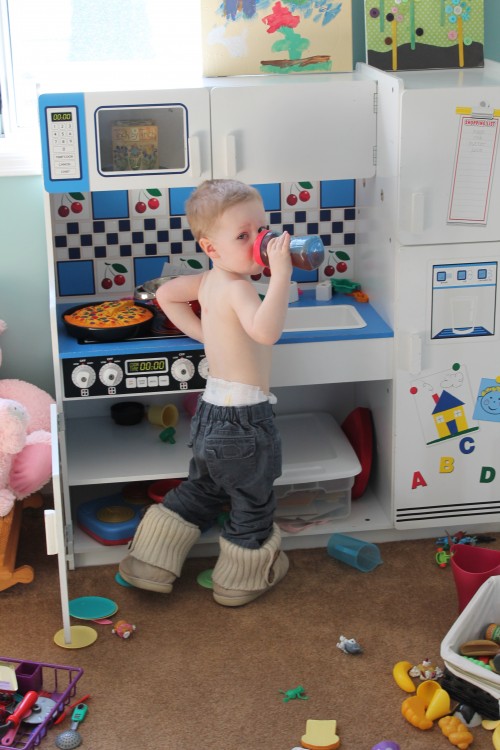 Oh, soft little boy cuteness, you make my heart smile.