We're almost 4 months in and the novelty of this little guy shows no signs of wearing off.  I think we'll keep him.
Here's an average February day in the life of our little bear.
A chat with his favourite sister – he cannot contain his wiggly, giggly excitement if she is within 20 feet of him.  Thankfully the feeling is mutual.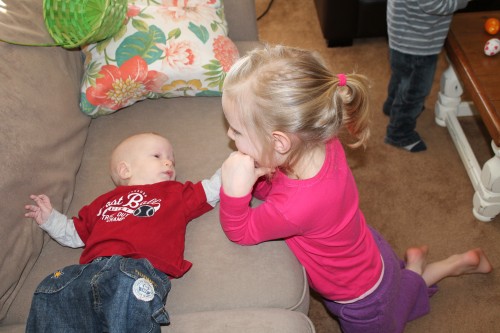 In his happy place. (A small family resemblance, wouldn't you say?)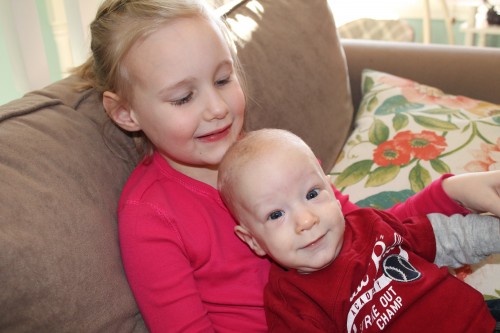 Playing by myself?  I will never know what that means, and I don't mind at all.  You're right, siblings, these toys ARE fascinating.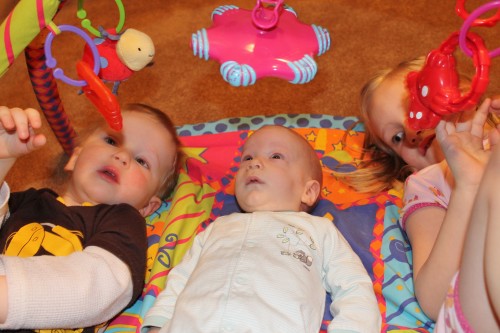 Oh good, Dad's home.  
Dad, GIVE ME ALL YOUR COOKIES!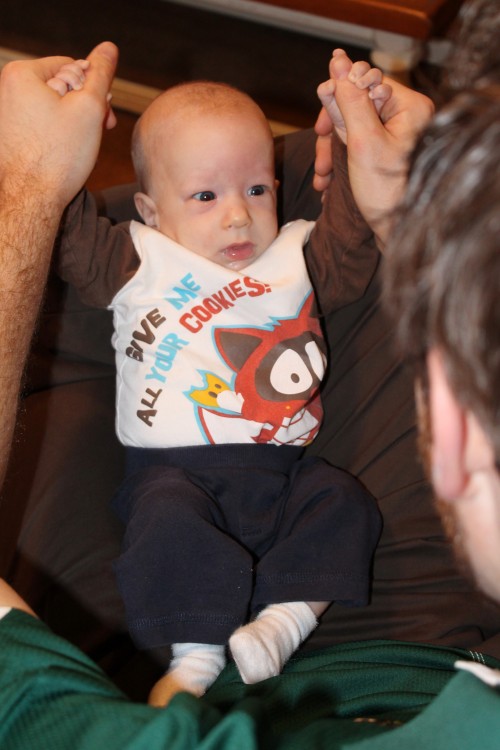 Haha, just jokes, Dad.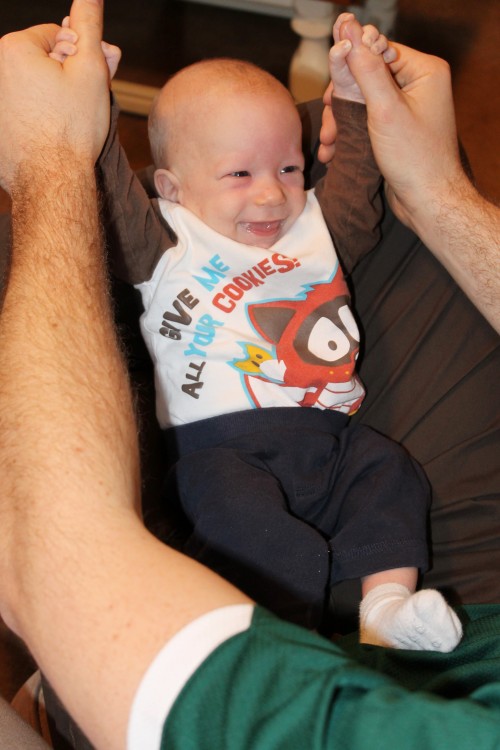 Mom!  Keeping my siblings and dad entertained all day for you was exhausting. Good night.
Love.