We've gotten lots of quality cousin time in over the past couple weeks!  Since I didn't really grow up around any of my many cousins, I love that my kids are getting to know their cousins so well, and these ones are all so close in age.  When they're all together (there are 2 missing and one more on the way) you can guarantee there will be mayhem and chaos at some point, but for the most part there is a whole lot of love :)
My sister's boys loved practicing their baby holding skills on Theo before their little brother came along, so I took the advantage of the eager line up to snap a picture – a rare moment of everyone sitting still!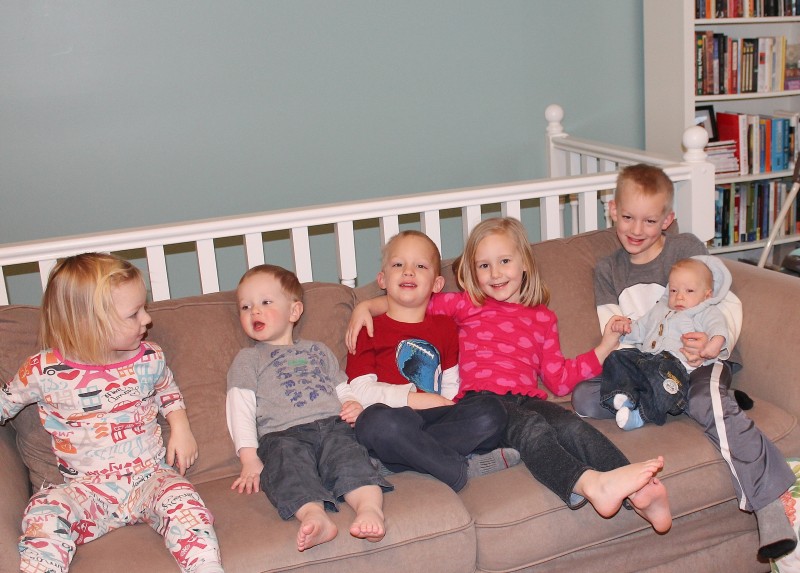 Last week Brynne came to stay for a few days while her mom recovered with baby #4, and she merged right in, inseparable from her older cousin – now Gemma is back to asking for a little sister, commenting regularly on how nice it would be if I had another "girl kid".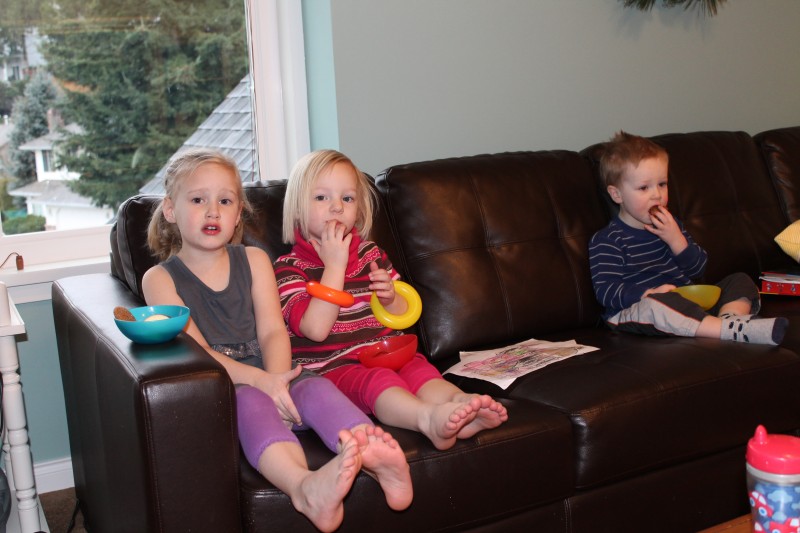 With two girls to boss him around and insist on their "privacy" all week, I don't think Kristopher minded getting his big sister back to himself :)