Happy January Saturday!  Has anyone managed to stay healthy this winter?  We're battling our first major round of the winter (hopefully also the last major round!) and it's reminding me how often I take good health for granted, when there are really few things I'm more thankful for.
Despite fevers and throats swollen shut, we can't let a Saturday go by without some sweetness.
But what kind of sweet is this, you ask?  A Saturday Sweet with a mere 4 Tbsp of sugar to be found?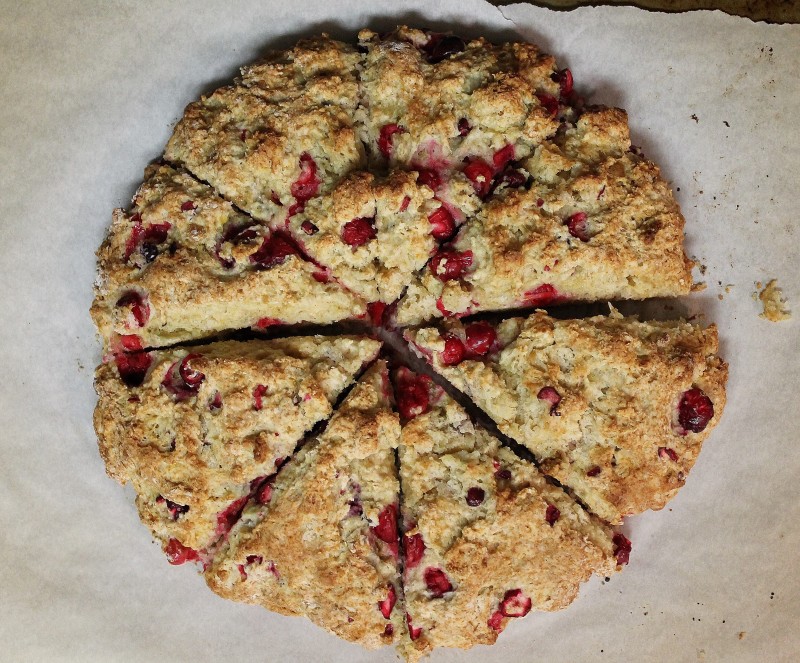 I know! It's a healthy Saturday Sweet! Who woulda thought?
But I promise these won't disappoint – they are just as good for a snack as they are for breakfast, and an extra drizzle of icing makes them even more special.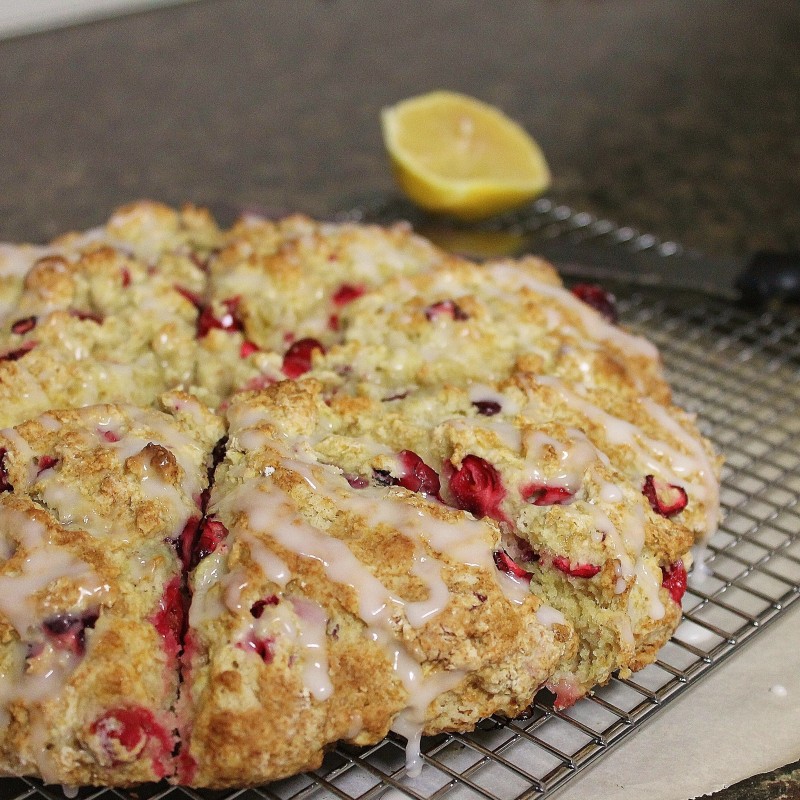 Maybe a healthy sweet treat will ward off some illness…lemon is, after all, a natural antiseptic!  Worth a try, I'd say :)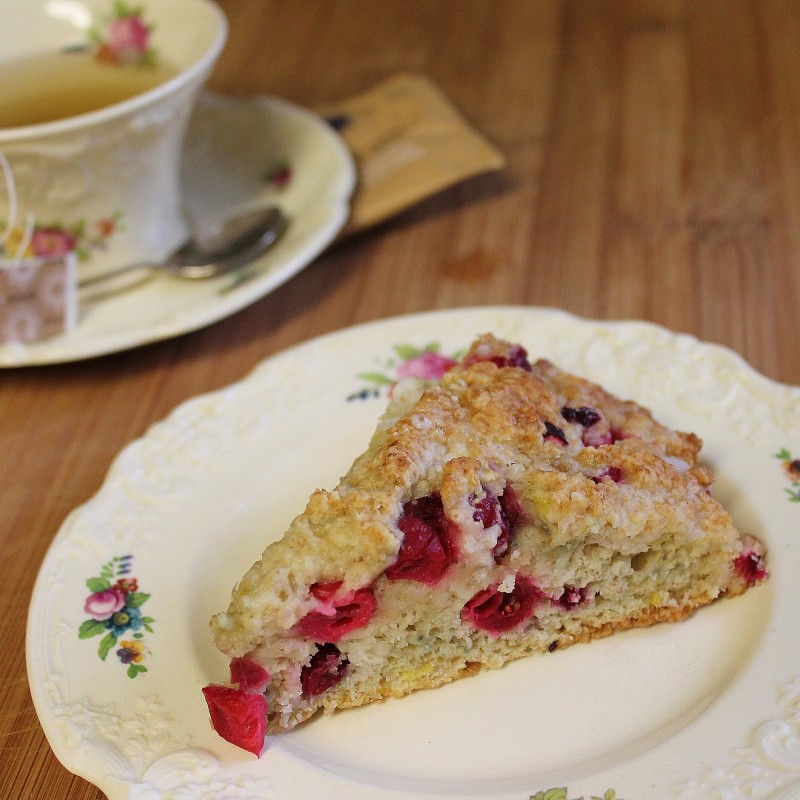 LEMON CRANBERRY SCONES
A moist, flavorful scone packed with tart cranberries.
Ingredients
1½ cups all purpose flour
½ cup whole wheat flour
4 Tbsp brown sugar
2 tsp baking powder
½ tsp baking soda
½ tsp salt
¼ cup COLD butter or margarine, cubed
1 cup fresh or frozen cranberries
Zest of 1 lemon
1 cup buttermilk
1 beaten egg yolk
GLAZE (optional):
½ cup confectioner's sugar (aka icing sugar)
2-3 tsp lemon juice
Instructions
Preheat oven to 425 degrees Fahrenheit. Line a large baking sheet with parchment paper (or grease it lightly) and set aside.
In large mixing bowl, stir together flour, brown sugar, baking powder, baking soda, and salt. Cut in butter with pastry blender or two knives until mixture resembles coarse crumbs. Toss cranberries and lemon zest into flour mixture.
Whisk together egg yolk and buttermilk and stir into the flour mixture with a fork until it comes together into a ragged dough. Lightly flour your hands and gather the dough into a ball, kneading it gently 8-10 times in the bowl to bring it all together.
Transfer dough to prepared baking sheet and pat into a 9" circle. With a sharp serrated knife, score the dough into 12 wedges (do not separate the wedges).
Bake for 20-22 minutes, until golden brown and toothpick inserted in center comes out clean. Transfer to rack to cool.
GLAZE (optional): Combine ½ cup confectioner's sugar and 2 tsp lemon juice and drizzle over scones, adding more lemon juice if necessary to achieve desired consistency.
Notes
Low fat sour cream, plain yogurt, or soured milk can be substituted for the buttermilk. To sour milk, mix 1 tsp lemon juice OR vinegar with enough milk to make 1 cup. Let stand for 5 minutes before using.