Happy New Year, one and all!
I hope you all rang in the new year in a way that makes you happy, whether it was sleeping (like me) or partying it up with champagne and sparkles.  For the record, those things ALSO make me very happy, but this year, sleep made me happier.  There's always next year, right?  Dear Theo: please sleep through the night by next year and know how to take a bottle?  Mmmkay, thanks.
Our holiday season was fabulous, with my whole family together from across the country, something that will never cease to be special.  I'm so thankful we're not one of those families that *has* to get together at Christmas and everyone groans about it and can't be out of there quickly enough.  Those families make my heart sad.
Let's talk about happier things, since sad hearts are not good for new moms with minimal sleep and low emotional reserves.
Happier things like presents! Christmas Dinner! Peace! Hope! Love! Talents!
Ahhh, yes.  Much better.
Talents are something you get to re-discover every time you see far-away family, since there are some things emails and phones and distance just don't let you find out.
For instance, Aunt Erin was particularly good at entertaining the masses, winning friends and influencing people with her beautiful smile and joyful energy.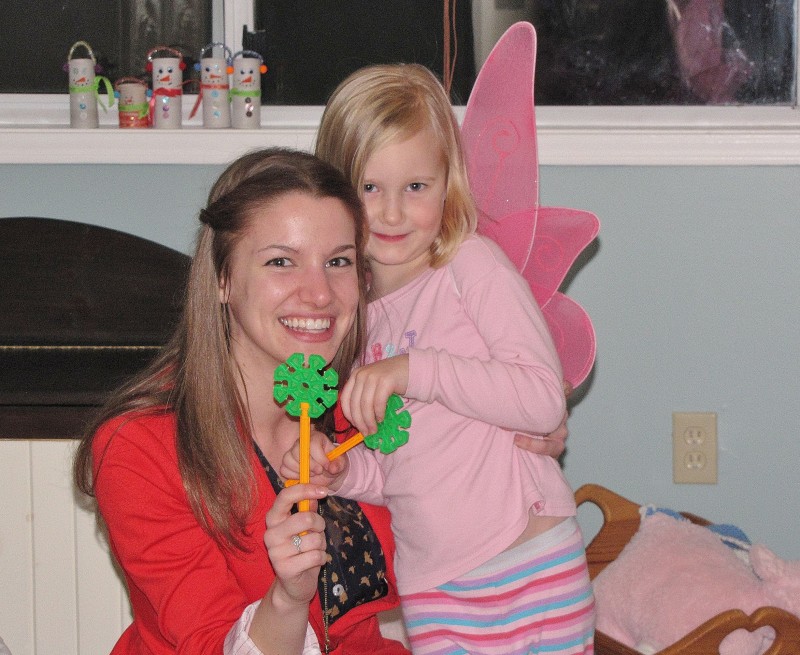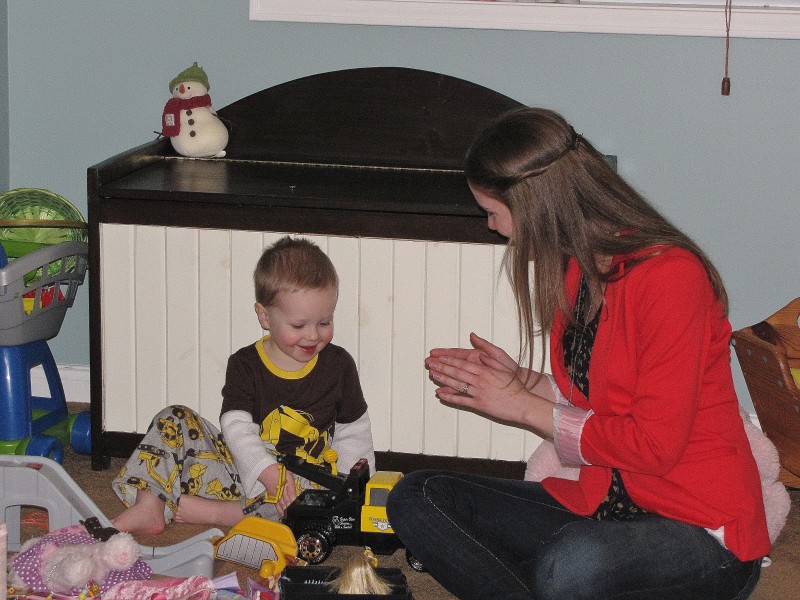 Uncle Nick shared his artistic skills, taught some skating, and was always willing to play with whoever asked.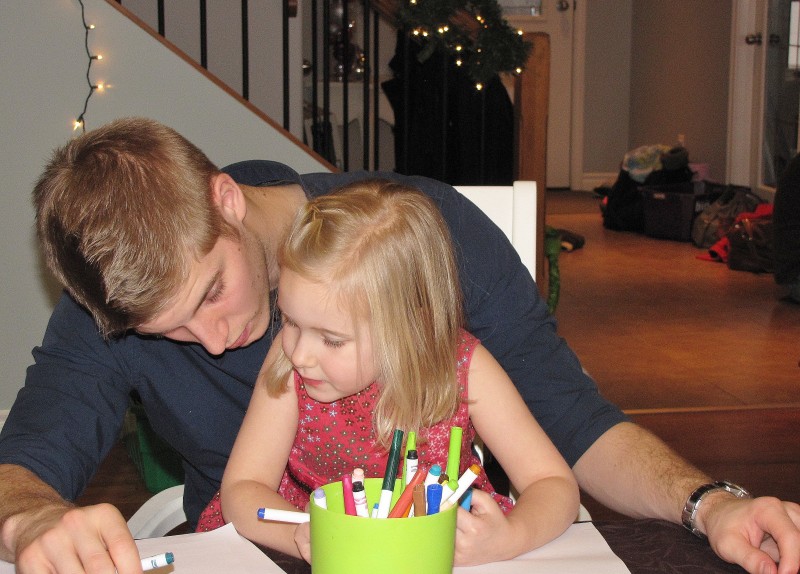 Aunt Emily was excellent at helping in the kitchen, and was even willing to pose for a picture.  She is also exceptional at cuddling her handsome fiancé :)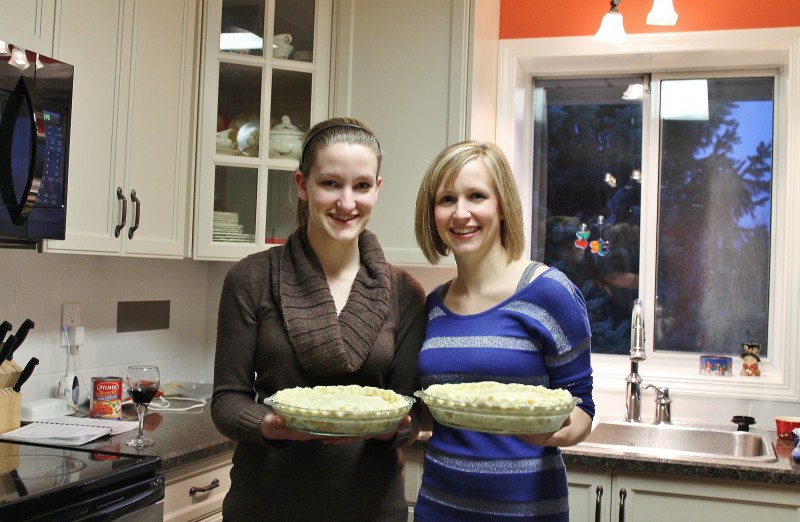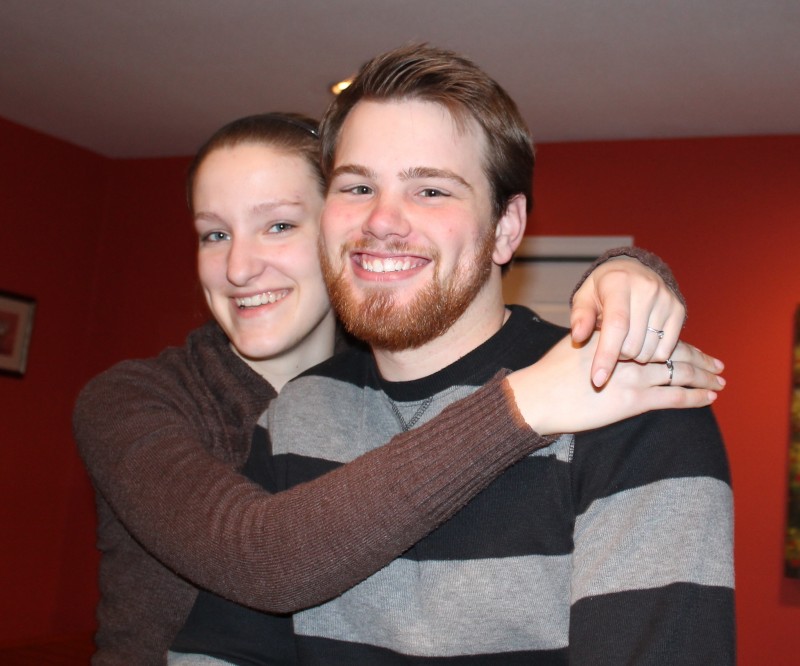 Uncle Nick (a different one, yes, it's a bit confusing) was an amazing jungle gym to be climbed, and spent more than his fair share of time reading stories and enduring kid kisses and hugs.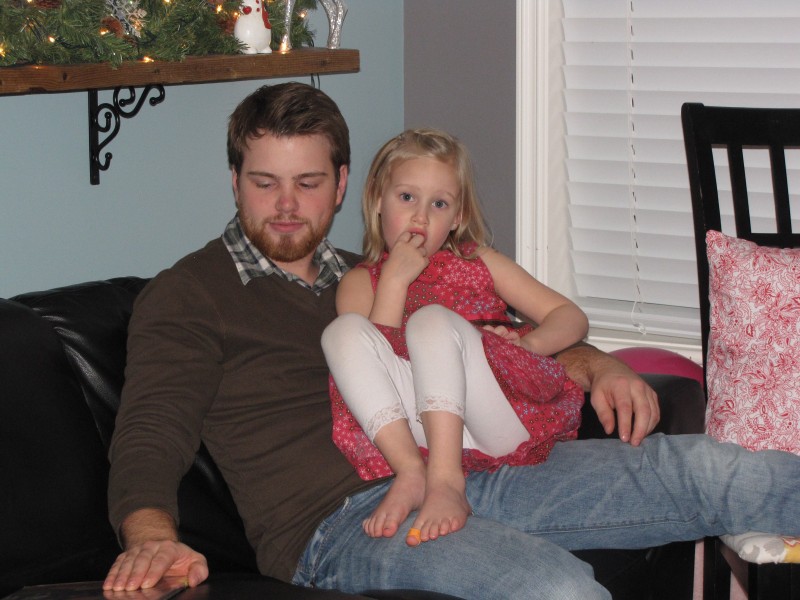 Mom was fantastic at rolling out the pie crust for our Christmas Eve tourtiere (yum!), but she was also good at wielding rolling pins at the innocent paparazzi.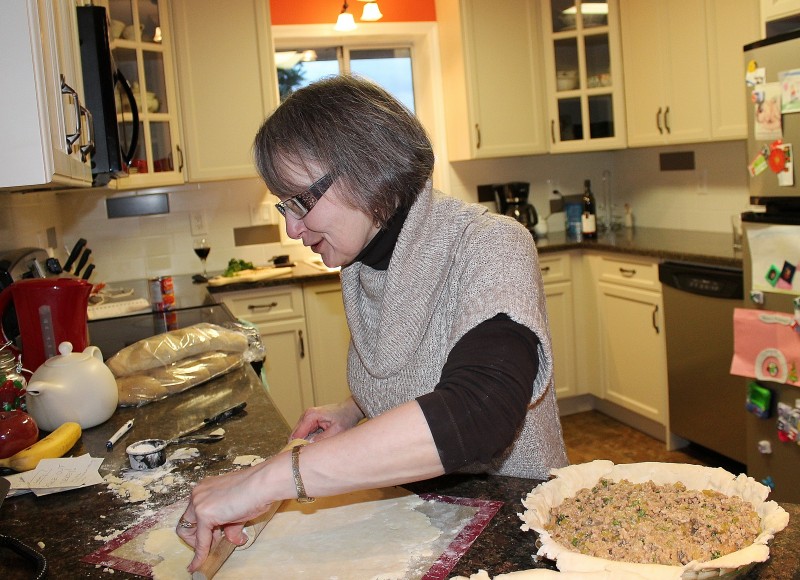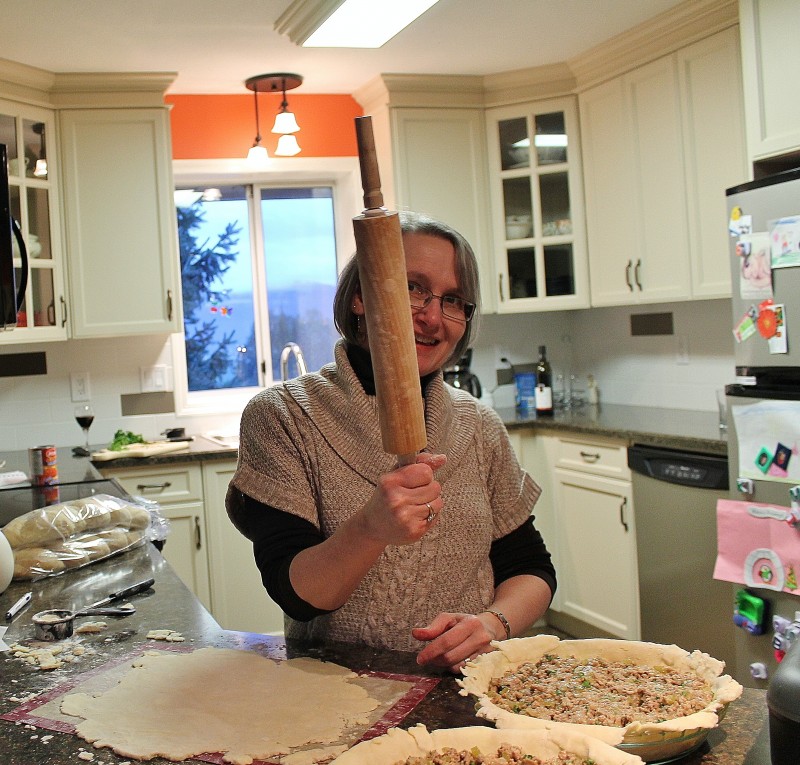 Dad was wonderful at giving the grandkids his undivided attention, and was game for everything from skating to swimming.
 And everyone, EVERYONE, was truly gifted when it came to holding the newest baby.  Thank you, baby holders. :)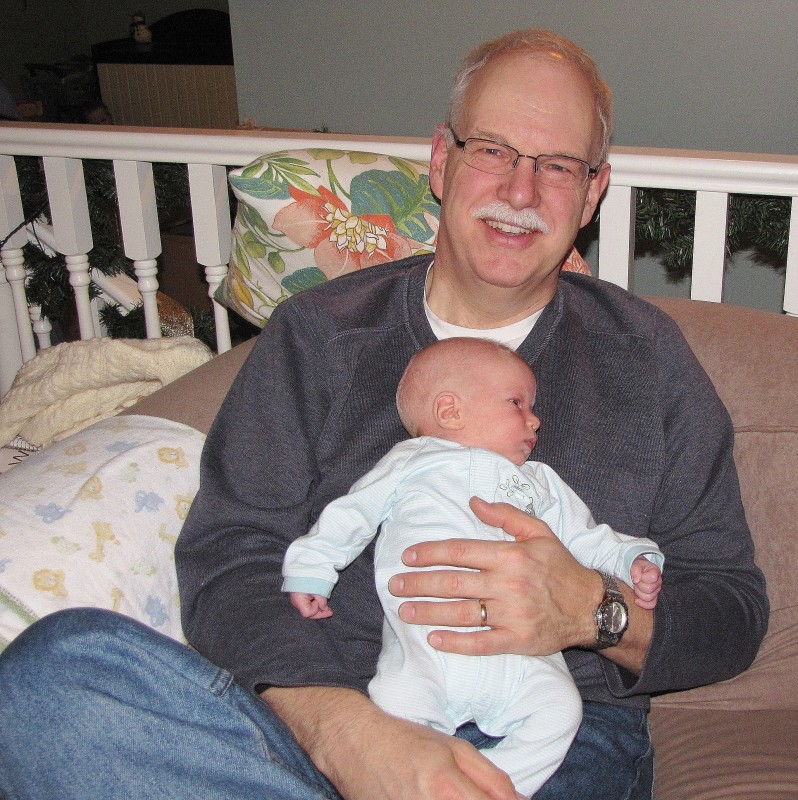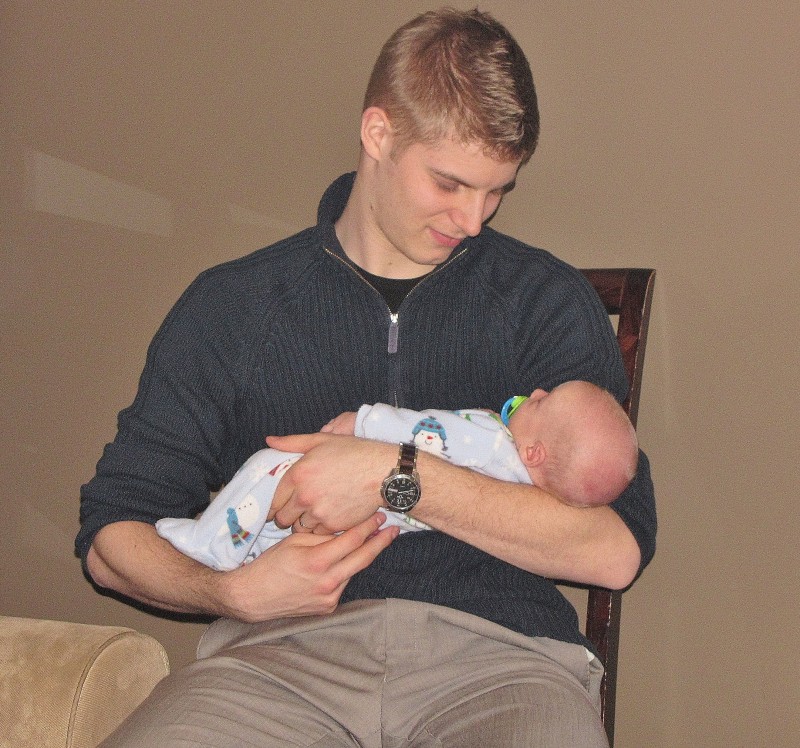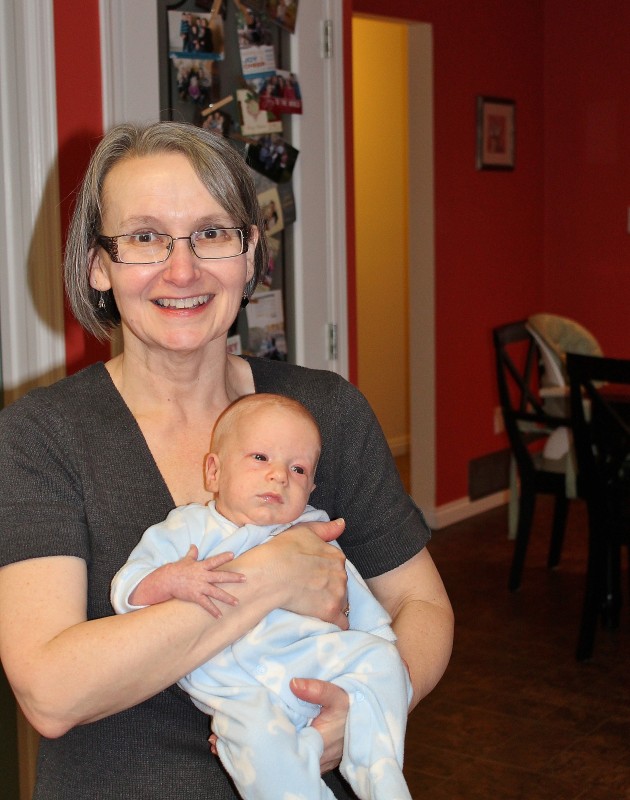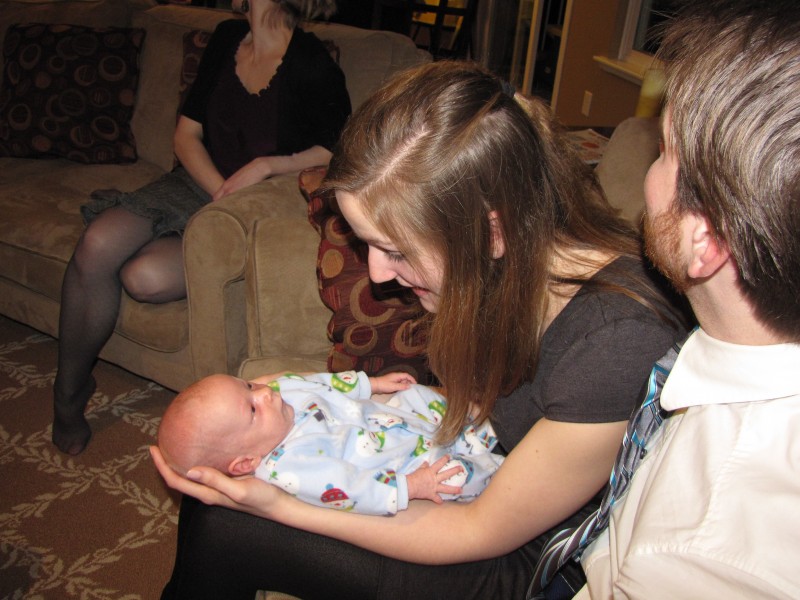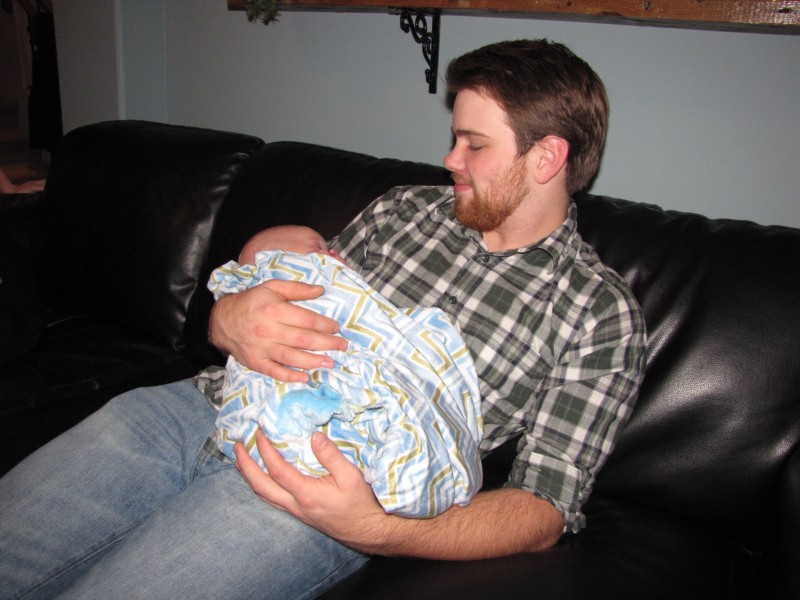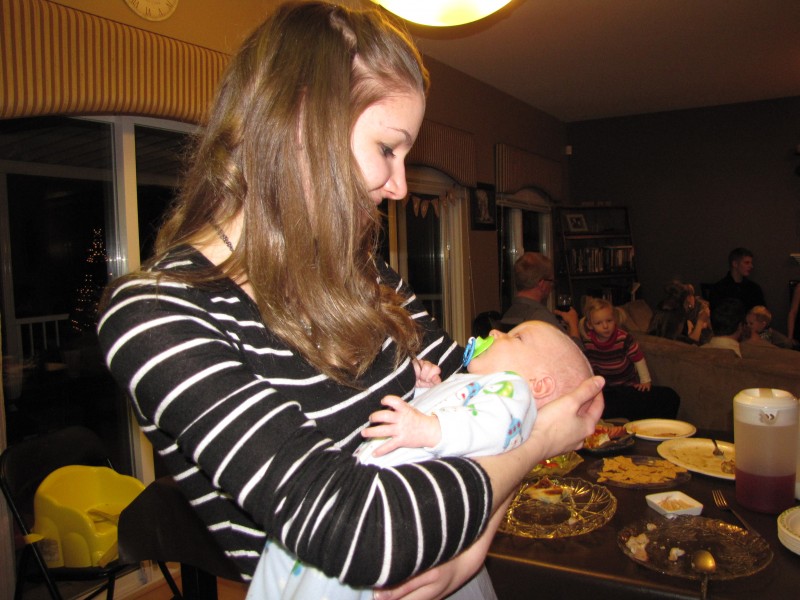 We had an appy dinner, two full Christmas dinners, and so many delicious treats.  I had my first experience with deep-fried turkey, and it was one I'd be happy to repeat!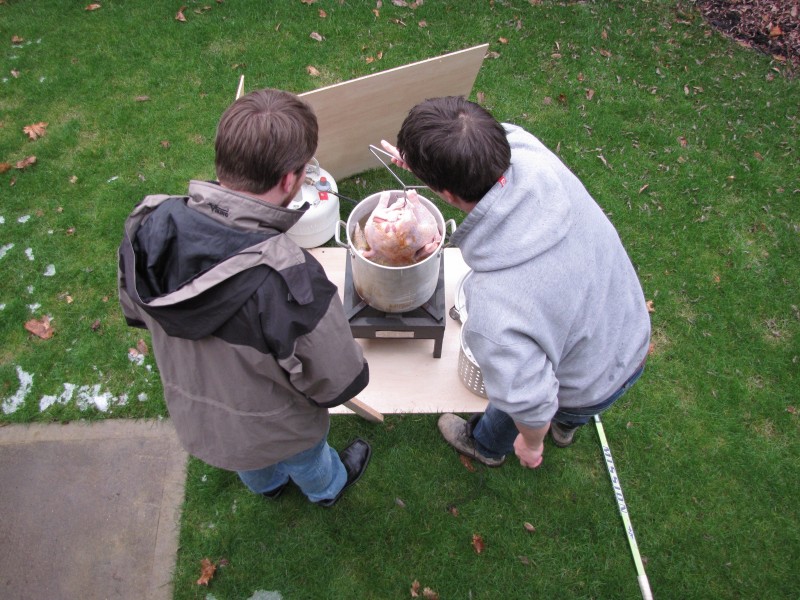 My kids did what they do best, being beautiful and sweet and mischievous and cute, respectfully.  Kristopher is his mother's child – not a fan of crowds, but easy to find by the food table :)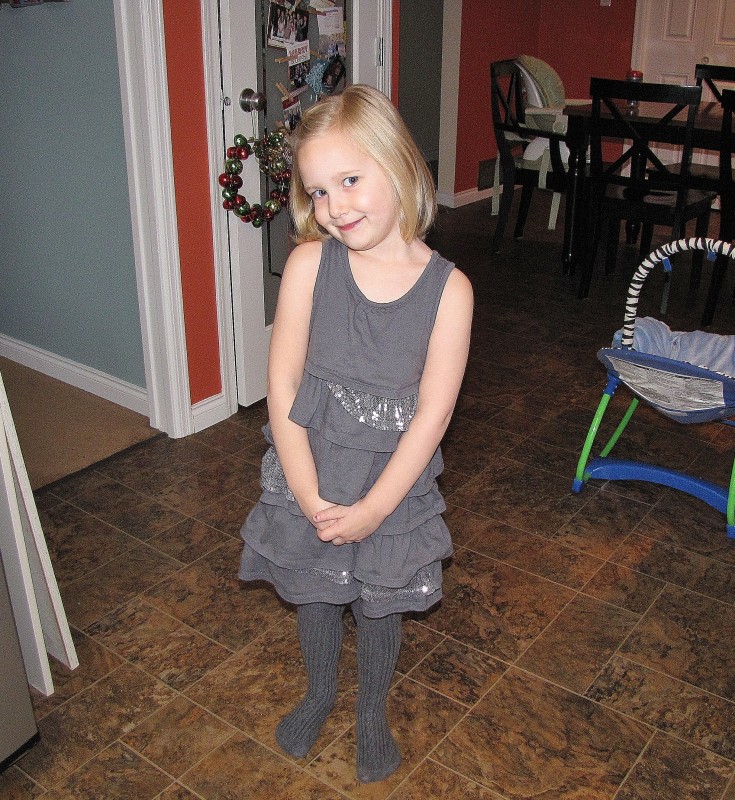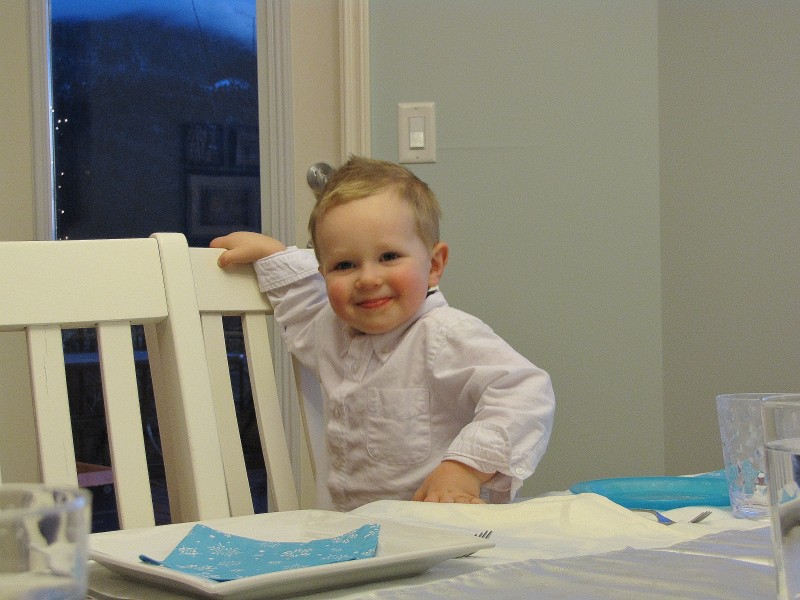 All in all it was a wonderful week of family, food, and celebrating Christ's birth.
How did your holiday season shape up?  Do you find it hard to settle back into the regular routines of life and take down all the Christmas decorations?  I'm always happy to have the house back in order, but I definitely need to re-establish some semblance of routine, both for myself and the kids, or those bathrooms are never getting cleaned again.
I also have some recipes I can't wait to share with you soon – meal planning is another thing that needs to get back on track or you'll be seeing nothing but cookies…but really, is anyone going to complain about that? :)