So….guess who got an early Christmas present courtesy of Black Friday deals and a wonderful husband??!
He assures me this is a present for both of us so I don't need to up my gift-giving ante, and he also assures me he will learn how to use it and teach me…but let's be honest, I'm sure I'll be calling my long-suffering big sister to teach me the basics :)
We've gotten even more into the Christmas spirit with our first ever Christmas tree!  The kids were thrilled, and actually decorated a good 75% of the tree without me having to move more than a couple ornaments – natural senses of balance, I tell ya.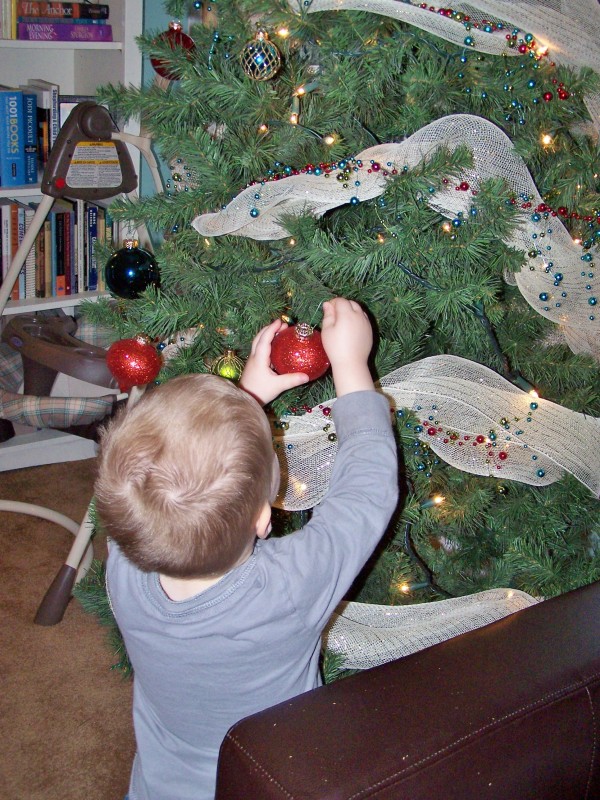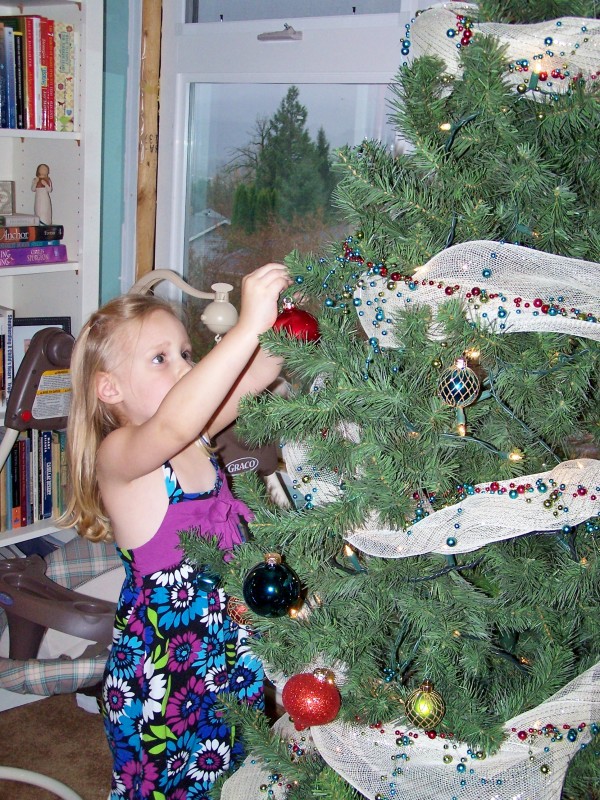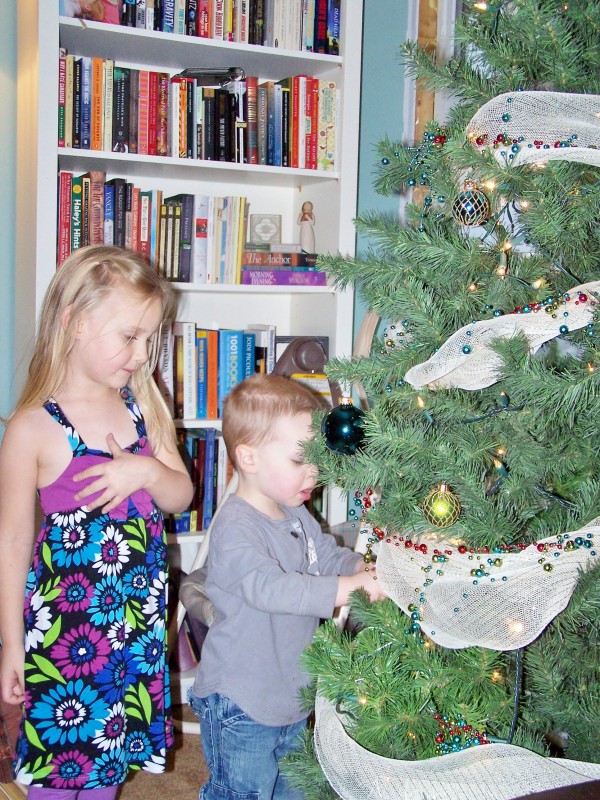 Now if I could just get that spindle painting finished we could complete the full-house decor I envision :)  I know, remember when I started those spindles? Yup, it's been a good year.  My new goal is to have it done before my parents arrive for Christmas…and failing that, at least pleeeease please don't let me leave it till the new year.