Oh Philosophy.
Why do you have to be sooo…
sooo…
well…
philosophical??
I am constantly reminded of how I felt in high school math: frustrated, uninterested, and counting the hours till it's all over.
Yes, I am real, yes God exists just  because I believe it's true, and yes, I realize I am difficult to argue with because you now consider me illogical.  I'm ok with that.
Source: someecards.com via Anna on Pinterest
So let's take a break to talk about bagels, because homemade bagels are one of those things that is so worth every bit of work.  I have always been a fan of bagel-shop bagels, but less interested in the fat, dense, supermarket variety.  These homemade bagels are bagel-shop style: crisp and smooth on the outside, chewy deliciousness on the inside.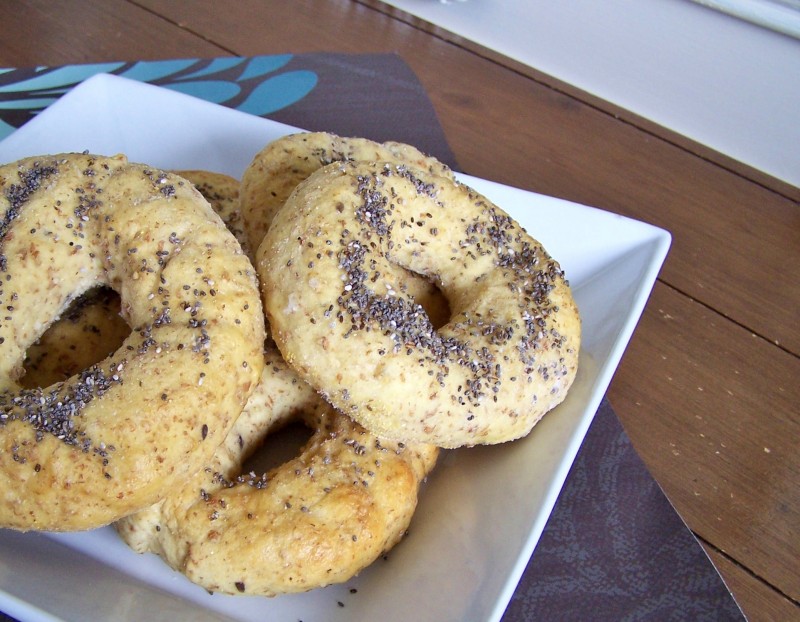 If you want to make these, head on over to Annie's Eats – I followed her recipe exactly aside from substituting half the flour for multigrain bread flour since I love the texture of multigrain bagels.  I think that substitution is the reason mine didn't turn out as puffy and smooth as the originals, but they more than made up for appearance with flavour and added fibre!
I made Carl breakfast sandwiches on the chive and cheese version and he declared them "the best bagels he had ever eaten", immediately followed by the further compliment that they were the best breakfast sandwiches he'd ever eaten – the base for the fillings really does make all the difference.  I enjoyed mine most slathered in copious amounts of herb and garlic cream cheese, as I enjoy many things :)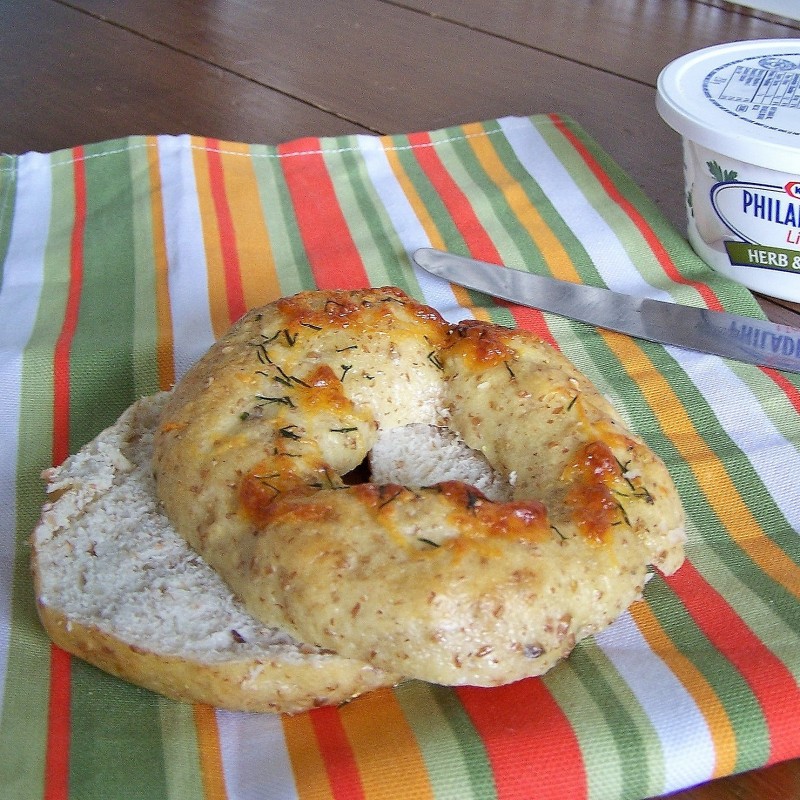 I hope you'll brave bagel-making in the near future if you haven't already – if you prep them the night before they take less than half an hour to make in the morning, and there is little better than a fresh bagel right out of the oven!  They also freeze and toast perfectly.  These would be a great surprise for overnight guests or a perfect way to start off your weekend with a good breakfast.Enjoy, and in case you missed it here's the link again for the recipe, with step-by-step photos of the process!