Have you ever been to a private zoo?  From my (admittedly limited) experience, they compare to the "big" zoos like afternoon tea with the queen compares to an impromptu beach barbecue with friends.
Both things you are interested in doing.  But one is very proper and a planned event, taking over your day, while the other is casual, as long as you want it to be, and involves a little surprise tongue.
While holidaying with the fam in Ontario we had a chance to visit the Elmvale Jungle Zoo near Wasaga Beach (our second stop for the day), and I was a little skeptical when we pulled into the tiny gravel parking lot adjoining a small house, where presumably the zoo owners stay to keep an eye on their backyard jaguars.  Seriously, who thinks "y'know, I should start a zoo", and promptly goes out looking for the best deal on zebras?
These people, apparently, and they did a pretty fantastic job.
The cages are a little (ok, a lot) smaller than big zoos, but this means the animals are really easy to spot, and I've never seen such relaxed, personable zoo animals!  These guys put on a show in every cage, from the big cats to the little lemurs, and the fact that you can feed them as you walk along makes them pretty excited to see you.  The kids loved feeding the alpacas, deer, and giraffe, and listening to the very vocal monkeys and watching them swing from tree to rope to fence and back again.  The small crowds meant you always had a front row seat, and I think I saw one staff member the whole time we were there.  I definitely hope we can go again next summer!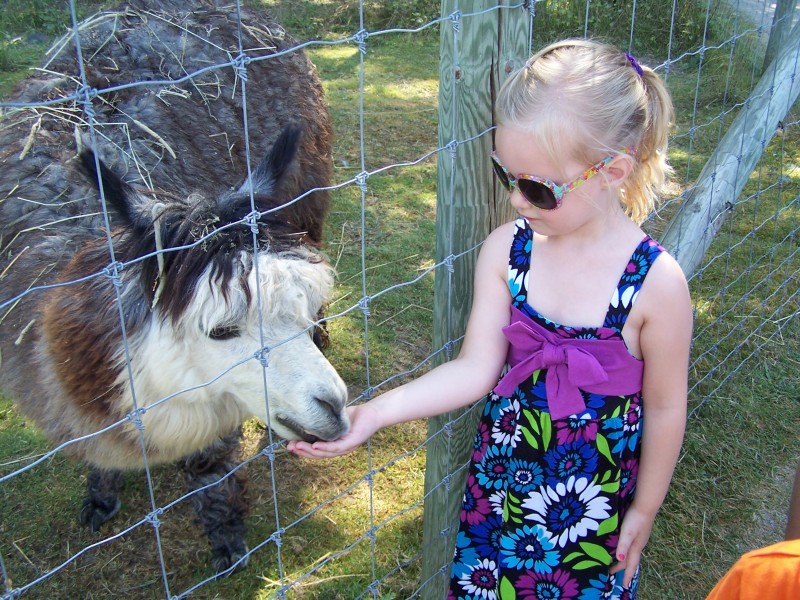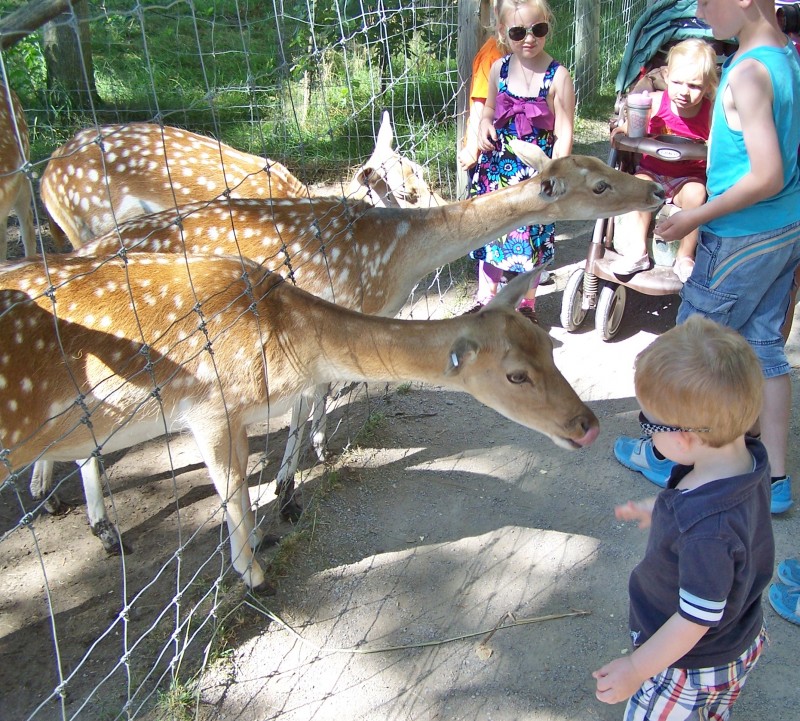 The deer licked his lips with relish after getting K-fer's arm in its mouth pretty much up to the elbow :)
The goats running semi-free may not have fit the jungle theme, but they were a huge hit with young and old alike.  Pet mini goat, anyone?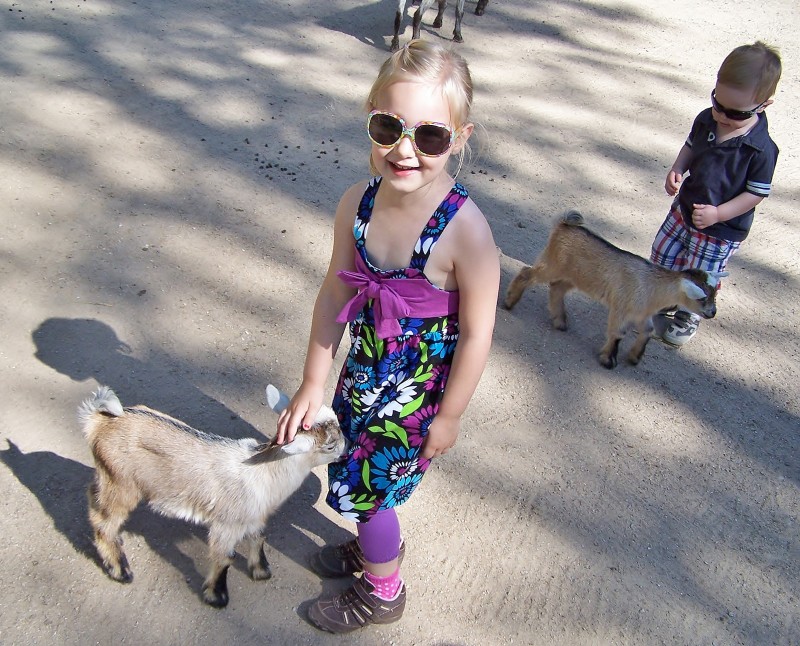 Have you ever been to a great private zoo?  Are there others I should know about and plan to visit??
Have a great Friday, and see you tomorrow for some Saturday sweetness!