I hate missing an instalment of Saturday Sweets.
Sweets are near and dear to my heart, and I love that they have a day around here all to themselves!  (Not that sweets never make other appearances :)) But alas, sometimes there are just not enough hours in a day, or even in 3 or 4 days.  I'm sure many of you have noticed this problem.
When days and weeks like that pass, and you find yourself with a tan minivan taking up permanent residence in your driveway, it's time to sit down with a piece of something classic and simple and comforting, like this butter cake.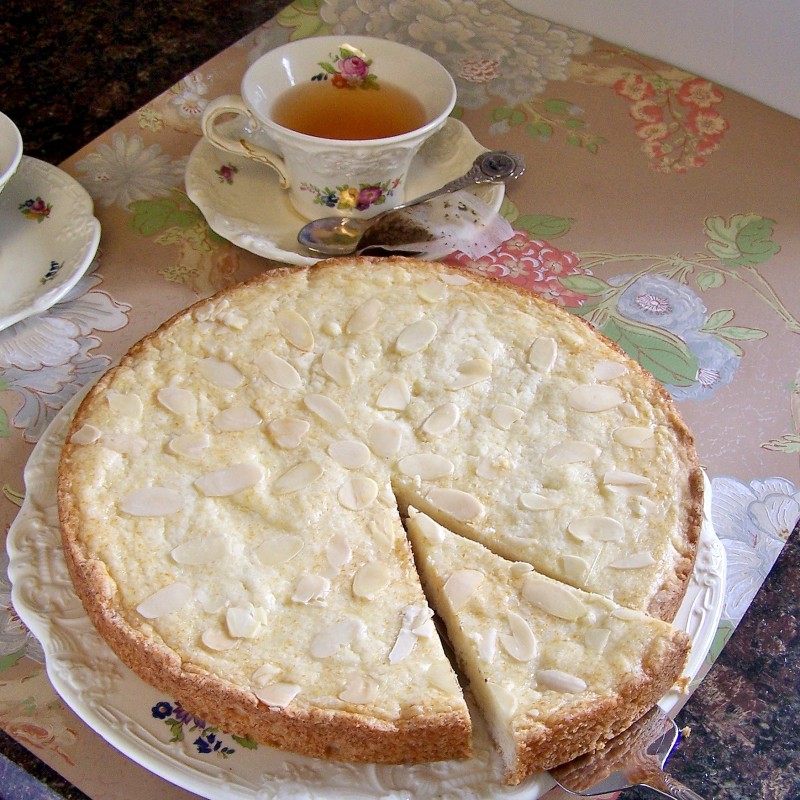 I guess this is more likely to be known as "Boterkoek", a traditional Dutch almond cake, but we grew up calling it Butter Cake and the name stuck.
This is a food I crave like crazy when I'm pregnant, so it's especially convenient that the recipe makes 2 cakes in a matter of minutes…2 dense, moist, almond-flavoured cakes that are just so….moreish.  There is no redeeming healthiness to this cake, as it is basically just a slab of butter and sugar, but it is perfectly balanced and not too sweet.  It needs no icing or decoration, which is perfect for someone like me who has neither the patience nor the talent for cake decorating.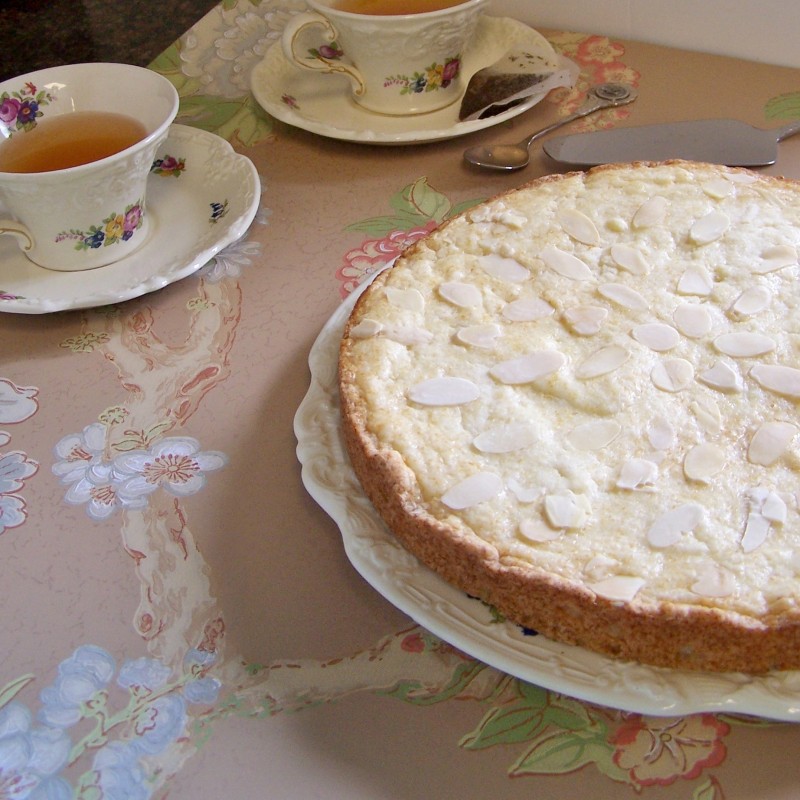 Also, it looks oh-so-pretty on the antique dishes I tried to buy for my sister for her wedding last month which somehow crept into my suitcase and followed me home (it didn't end well for the whole set).  I gotta say, I really love dishes.  I've bought 3 more random plates since then and I have visions of cleaning out some of my other cupboards full of useful things like food in order to make room for ever increasing numbers of pretty dishes.
And about that minivan?  It better be all they're cracked up to be, or I'm not sharing any of my cakes.

Author:
Anna @ Hidden Ponies
Ingredients
1⅓ cups butter
2 cups white sugar
2 eggs
3 tsp almond extract
2 tsp baking powder
3 cups all purpose flour
Milk or cream for brushing top
Sliced almonds to decorate top (optional)
Instructions
Preheat oven to 325 degrees.
Cream butter and sugar until very light and fluffy (3-5 minutes).
Add eggs and almond flavouring and beat well.
Add baking powder and flour and mix well.
Spread evenly between two 9" cake pans or pie plates.
Brush tops with a little cream and top with sliced almonds if desired.
Bake for 28-30 minutes, until light brown - do not overbake or cake will be dry.
Let cool on rack before slicing and serving. Store in an airtight container at room temperature for 3-4 days.
Notes
This freezes well - wrap extra cake in two layers of plastic wrap and freeze until you need it.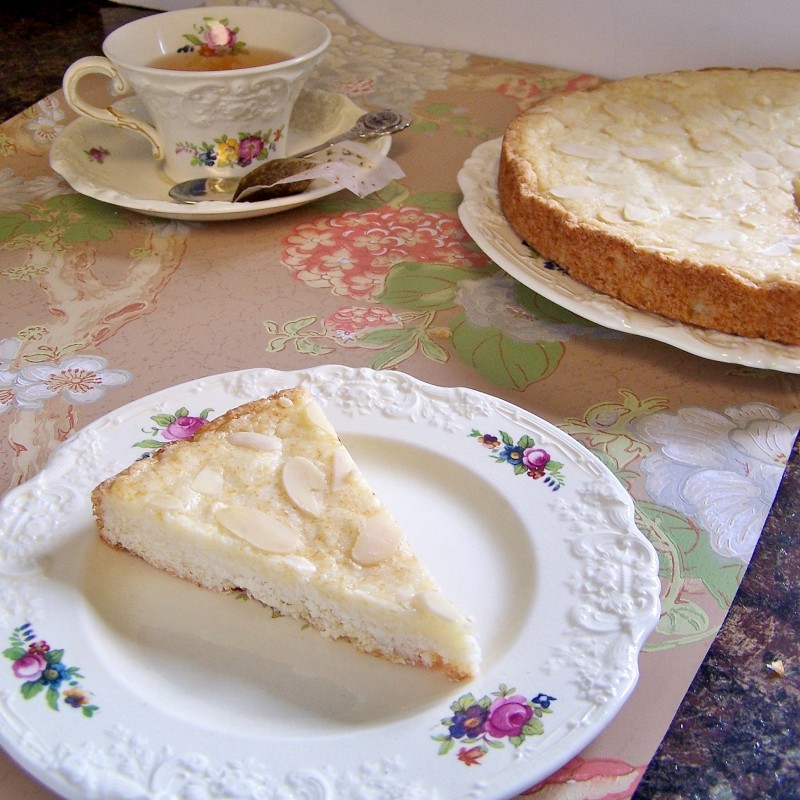 *Source: Port Kells Canadian Reformed Church cookbook; more specifically, I believe, a lovely Dutch lady named Mrs. Dykstra – I grew up enjoying this cake and am thankful to have the recipe to pass on to my kids!