How was everyone's weekend?
Mine saw soaring temperatures and all sorts of fun.  Friday morning was spent at a wonderful local berry farm, where Gemma made gooey eyes at my friend's handsome son, and they had a great time playing together.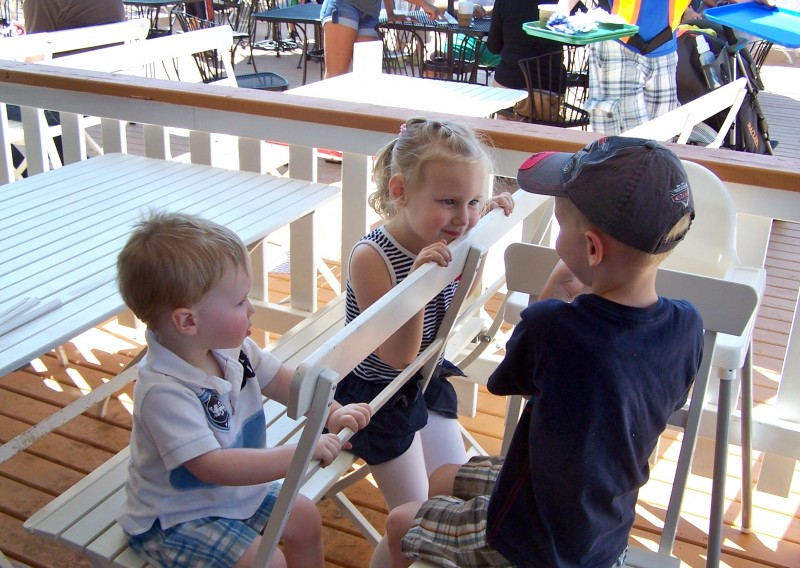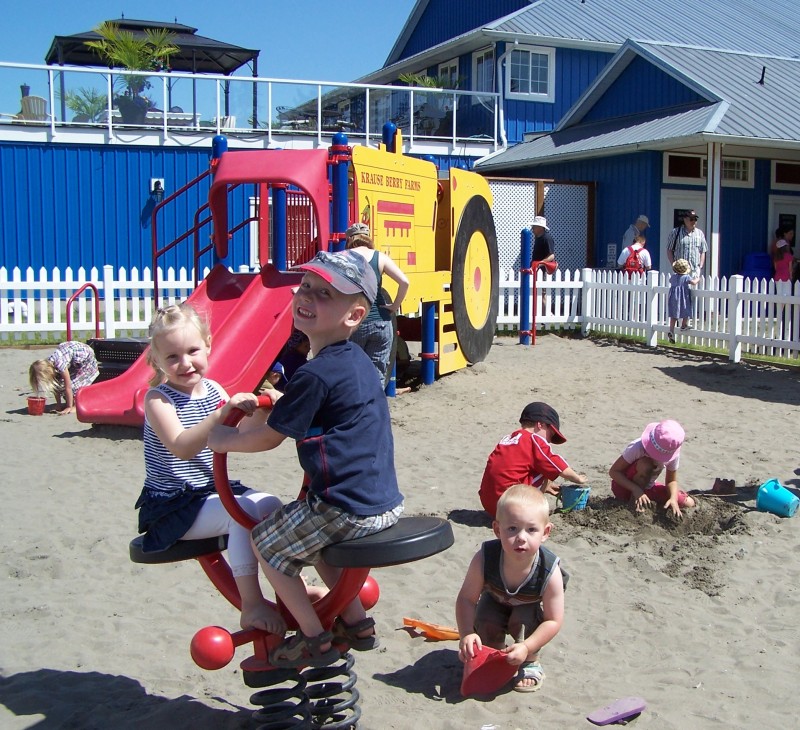 The kids loved the berry farm, which definitely catered to families (even someone to carry my berries to the car for me while I made sure none of the kids got run over!). We enjoyed fresh berry smoothies and fresh homemade pie before stocking up on strawberries and raspberries.  I go through so much frozen fruit for smoothies I figured I should be proactive this year and freeze my own rather than constantly buying bags of frozen fruit at a much higher cost!  I still want to get a couple more flats for baking and attempting to can jam, but it was a great start.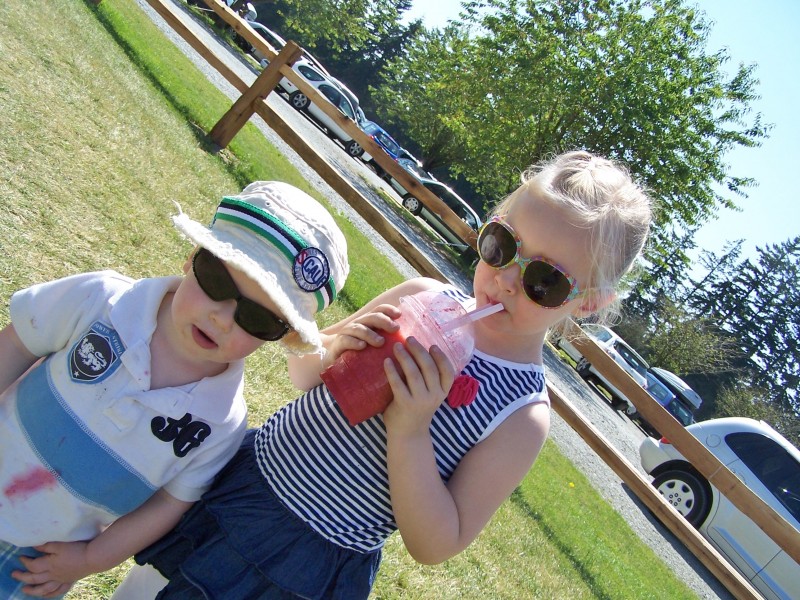 When we got home we did some laundry.  Everything is faster with helpers, right?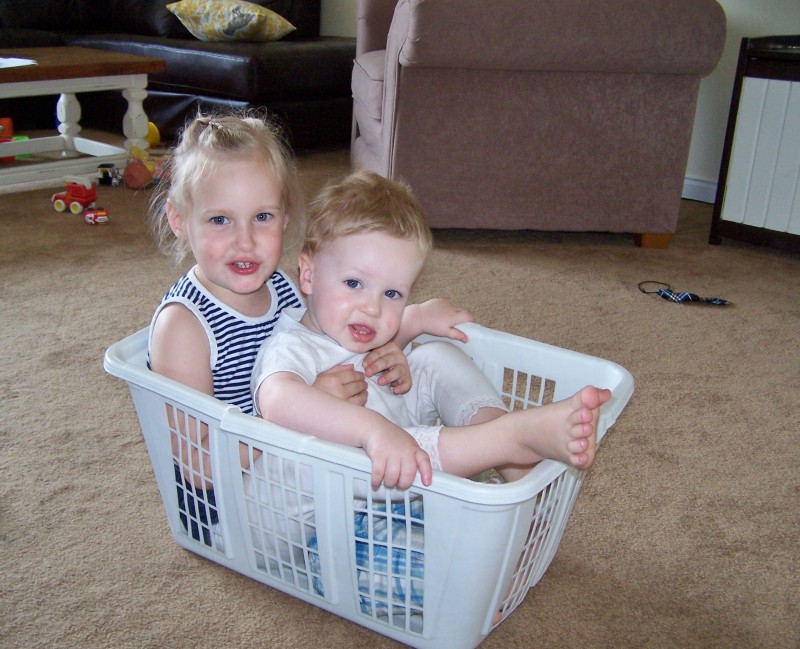 And then it was off for some reuniting! From our graduating class, only 8 people didn't make it to the 10 year reunion, and, despite my initial doubts about the "fun" to be had in such an event, the evening flew by and it really was great to see a lot of faces I hadn't seen in a long time.
It certainly helped that dinner was enjoyed with two of my dearest BFFs, who I've known since elementary school, and I was sitting next to my highschool sweetheart and hubby of 6 years who loves me even when I have one eye half closed.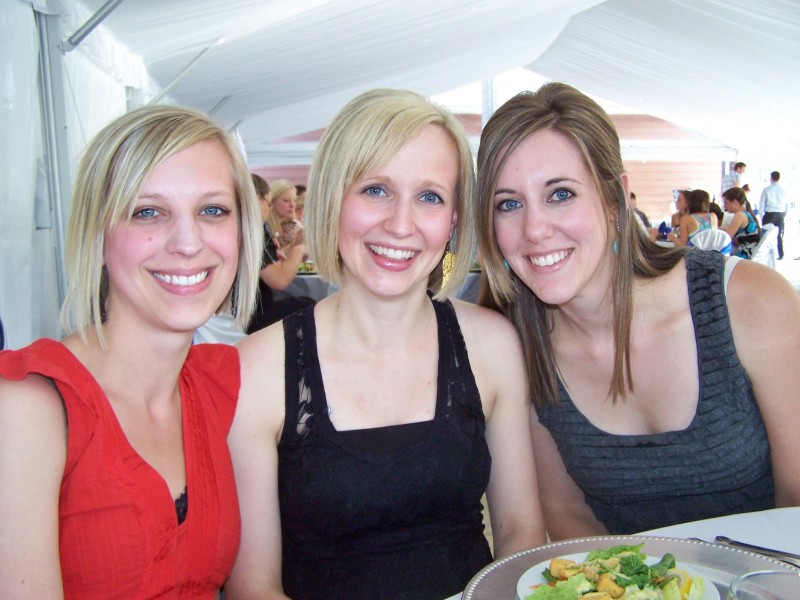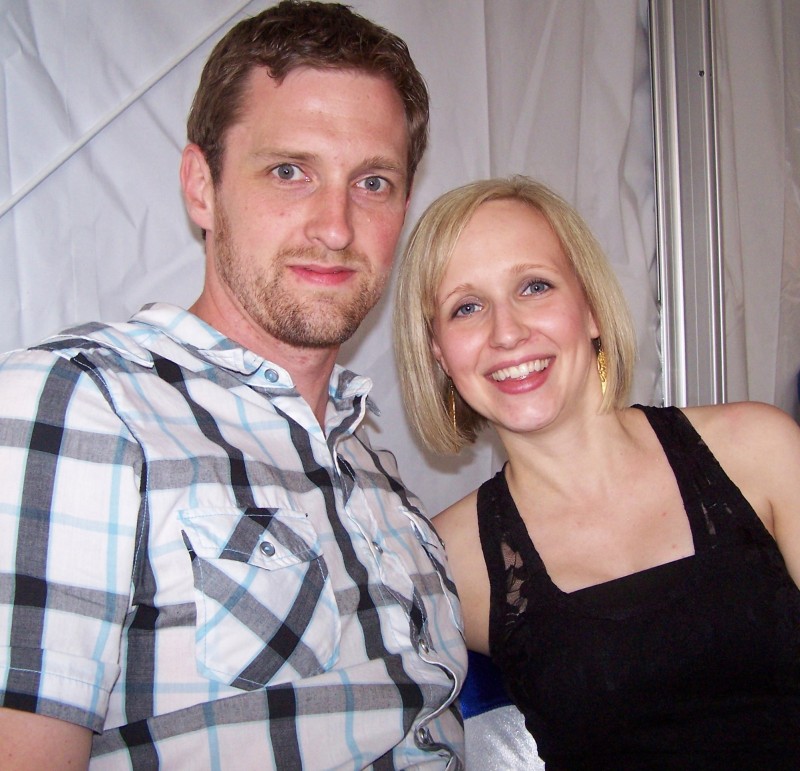 Saturday and Sunday were busy with work and family and more and more heat (anyone else ready for fall already?), and Monday morning means back to work again, which means it's time to break out the quick, healthy meals and snacks so I can munch things all day long to keep the ol' blood sugar regular and stave off any possibility of boredom.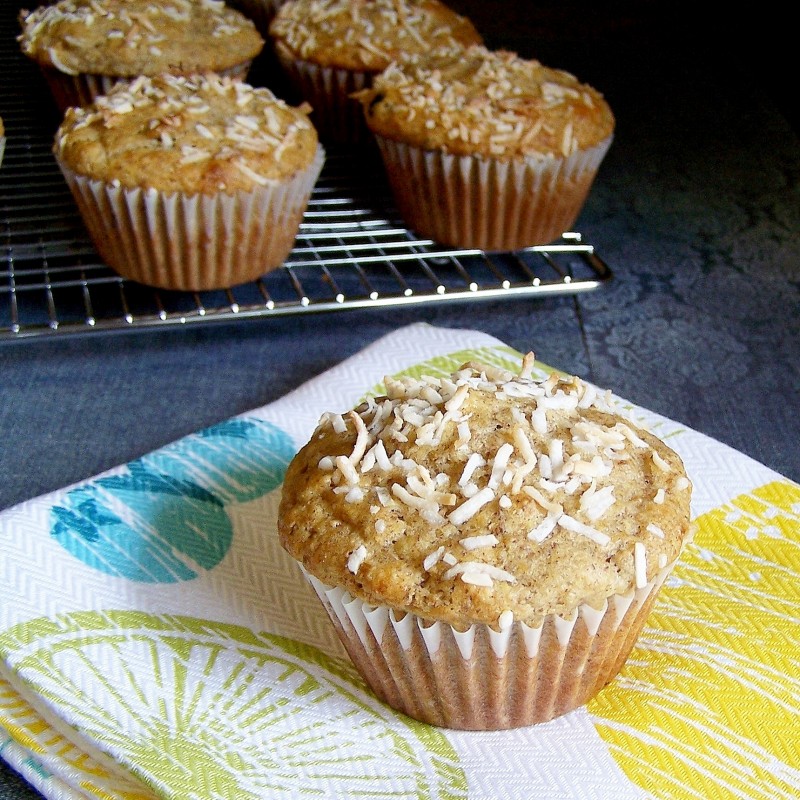 These  muffins are a great healthy option to have in the freezer – throw one in your purse when you leave for work and enjoy it fully thawed a few hours later, or heat one up for 30 seconds straight from the freezer and breakfast is served.  I've been driving my sleeping family crazy lately with my smoothie cravings, starting up the blender at 6:30 before heading out the door – smoothies are just the perfect accompaniment to these muffins for a fresh, healthy summer breakfast!  I am not a person who can skip breakfast and still be functional, and, by the  time I get home, they're so happy to see me they'll happily set aside the memory of my early morning shenanigans anyway :)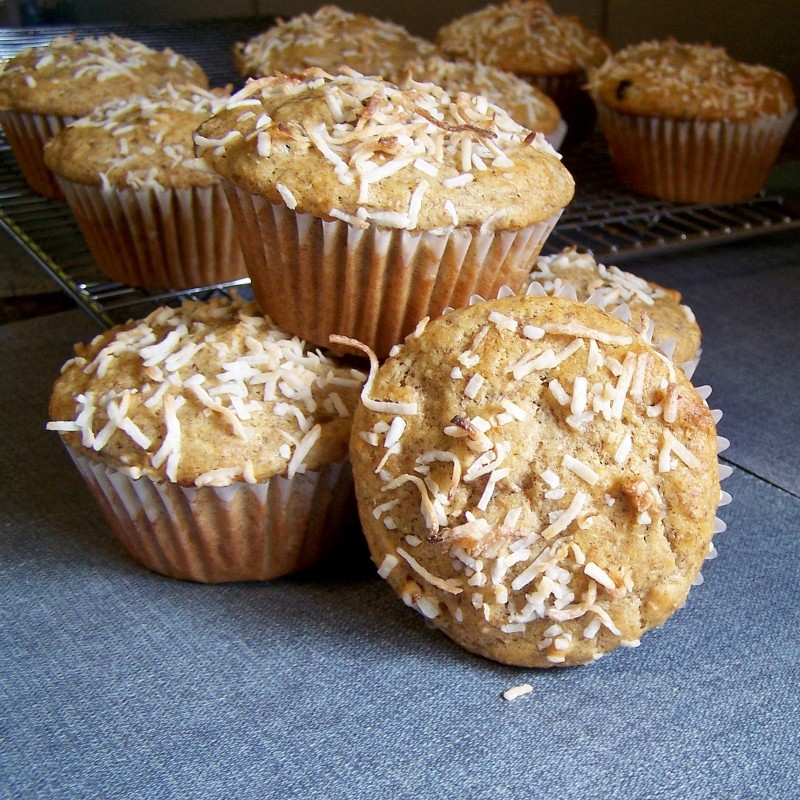 Author:
Anna @ Hidden Ponies
Ingredients
½ cup dried cranberries
1 cup milk
1 tsp orange zest
⅓ cup plain or vanilla yogurt (not fat free, but low fat is okay)
1 cup all purpose flour
¾ cup whole wheat flour
¼ cup ground flax seeds
2 tsp baking powder
1 tsp cinnamon
¼ tsp baking soda
¼ tsp salt
⅔ cup packed brown sugar
1 egg
⅓ cup butter or margarine, melted
12 tsp sweetened shredded coconut (optional, for topping)
Instructions
Preheat oven to 375 degrees. Line 12-cup muffin tin with muffin papers and set aside.
In a medium bowl, combine cranberries, milk, zest, and yogurt. Set aside.
In a large bowl, combine flours, flax seeds, baking powder, cinnamon, baking soda and salt.
Whisk sugar, egg, and butter into milk mixture. Pour over dry ingredients and stir just until moistened. Spoon into prepared muffin pan. Sprinkle each muffin with about a teaspoon of coconut (or topping of your choice - oats and brown sugar or whole flax seeds are also nice).
Bake 20-23 minutes or until tops are firm and toothpick comes out clean. Transfer to rack to cool.
Store in an airtight container at room temperature for up to 3 days, or freeze for longer storage.