Gemma loves her little brother, but he just doesn't hold a candle to this sweet little cousin she can still hang on to, and who finds her every move wildly entertaining. Especially when the little miss showed up in a matching pink shirt, Gemma was beside herself with nurturing excitement.
We had the pleasure of little b's company while Chelsea cleaned the new house from top to bottom in preparation for painting and moving, and all sorts of fun was had.
From breakfast to bottles, Gemma was on the job, giving me great hope for the live-in help when #3 arrives in November.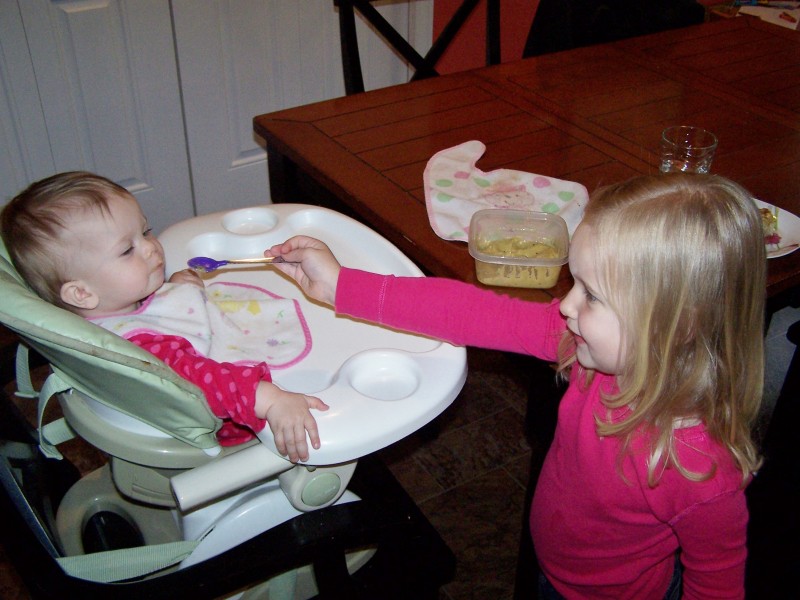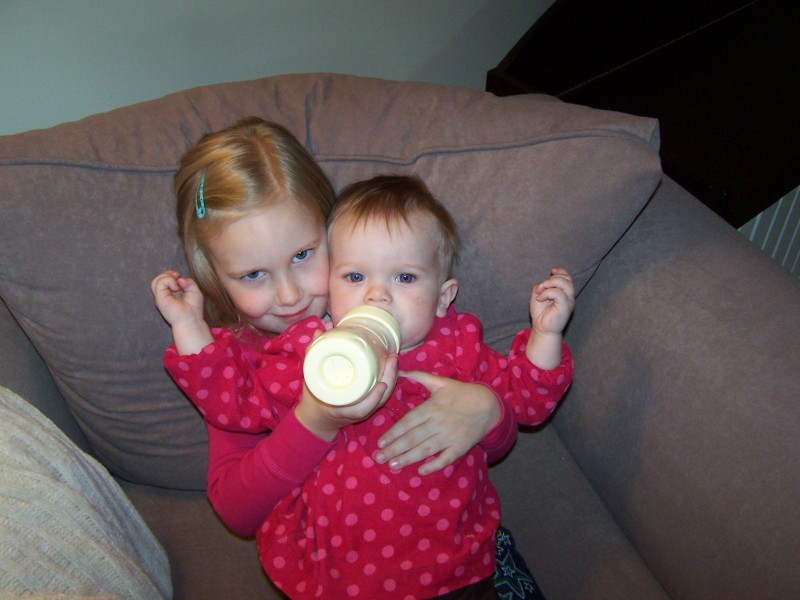 But then they started to make me nervous.
It seems Gemma is just smiling sweetly to entertain her cousin.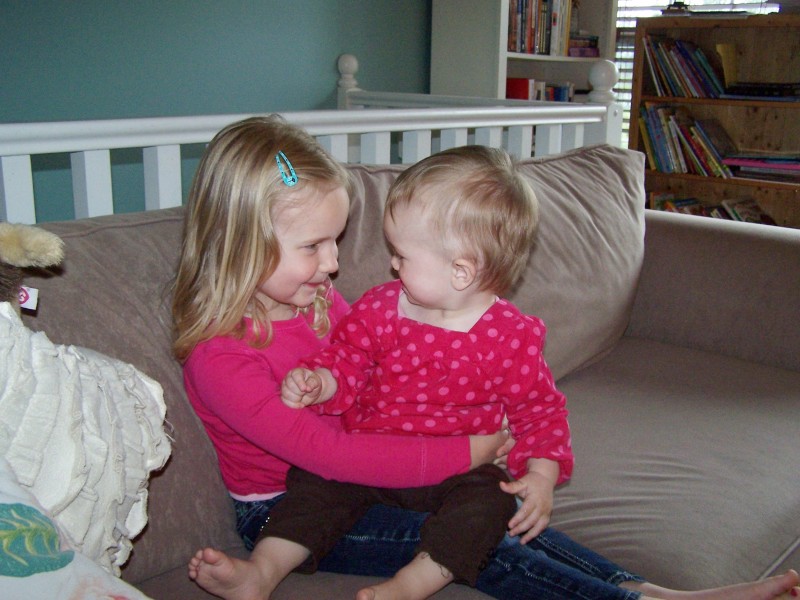 But when interrupted by the camera flash, these were the sneaky, conniving looks I got: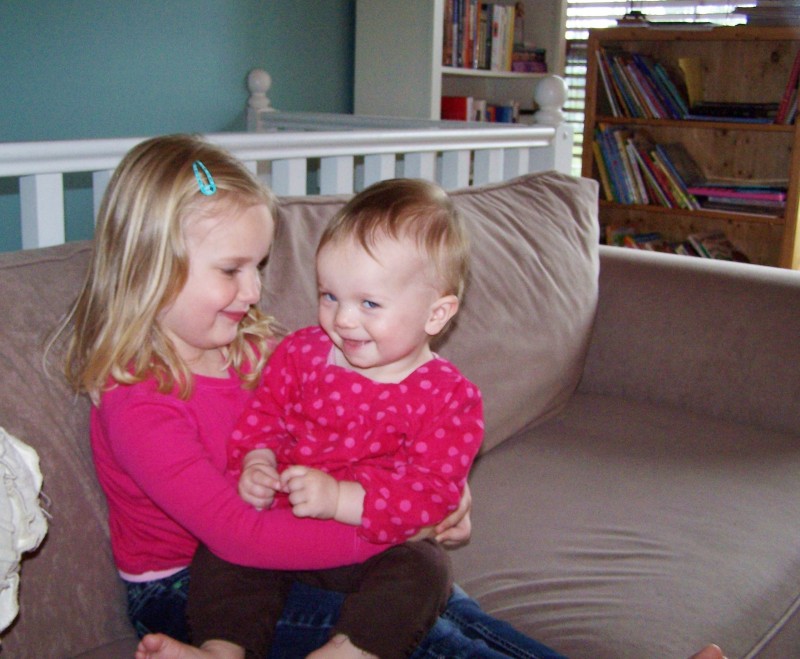 Followed by drastically over-exaggerated looks of pure, doe-eyed innocence: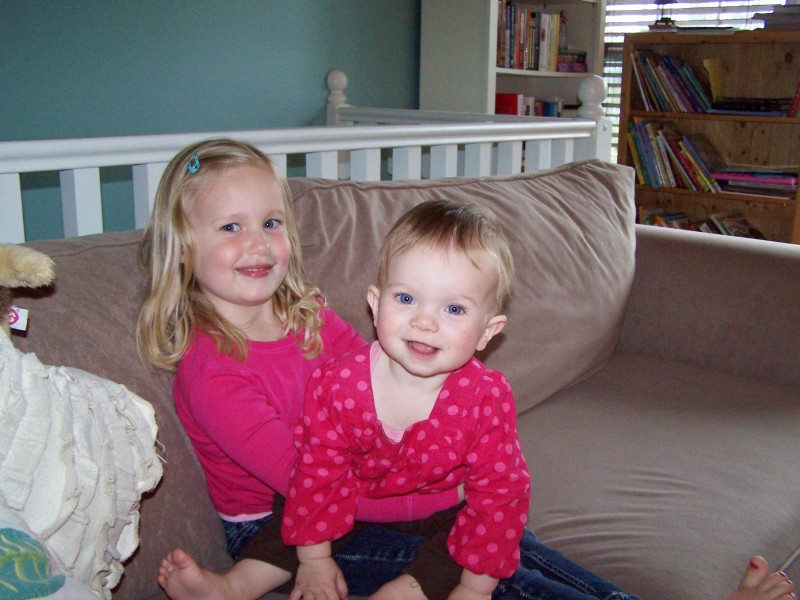 Chelsea, we better keep a close eye on these two… ;)