No one could possibly have had a better reaction than Gemma to hearing about my pregnancy.  When I was rubbing my stomach one night as she brushed her teeth, thinking to myself how quickly I was gaining weight and how my varicose veins were already really a nuisance, she asked what I was doing.  I asked what she meant, and she pointed out my hand on my stomach. "Oh," I said casually, "I'm just rubbing it because there's a baby in there".
Now, Gemma has been asking for a baby for quite some time and I always put her off with vague descriptions of how very long it takes to get a baby, and how God will choose if we get another baby, etc.  When I said there was a baby in there, she just lit up like a Christmas tree.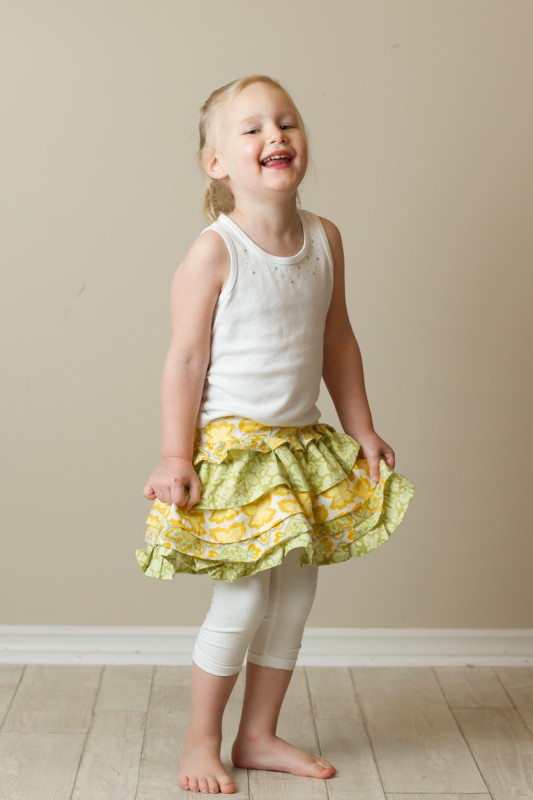 I wrote her reaction down immediately, and I'm so glad I did since this is the kind of thing that makes me thankful for kids and the reminder they are to me about how to view surprises: ready enthusiasm, innocence, joy, and trust regarding the future, and an immediate focus on the positive.
"There's a baby in there alREADY? We're having a new baby? Oooooooh, MOM! I love it sooooo much, I just love your baby!  I will love it so much until I see it!" ( I don't think that came out right, but I thought it was super funny because it just might be the truth – the reality won't be quite as fairytale-like as she imagines :))
She could not stop rubbing my belly, excitedly wondering how big it would get, and chattering about playing with the baby, helping take care of the baby, which toys the baby could have, and on and on.  Then her sweet concern kicked in: "What if Kristopher doesn't like the baby?" (A very real possibility). "What if he tries to hit the baby? What if he isn't nice? Mom, what will Kristopher do with the baby?" I reassured her that he would learn to be gentle, and reminded her how much he loves to take care of her doll, and her fears were assuaged.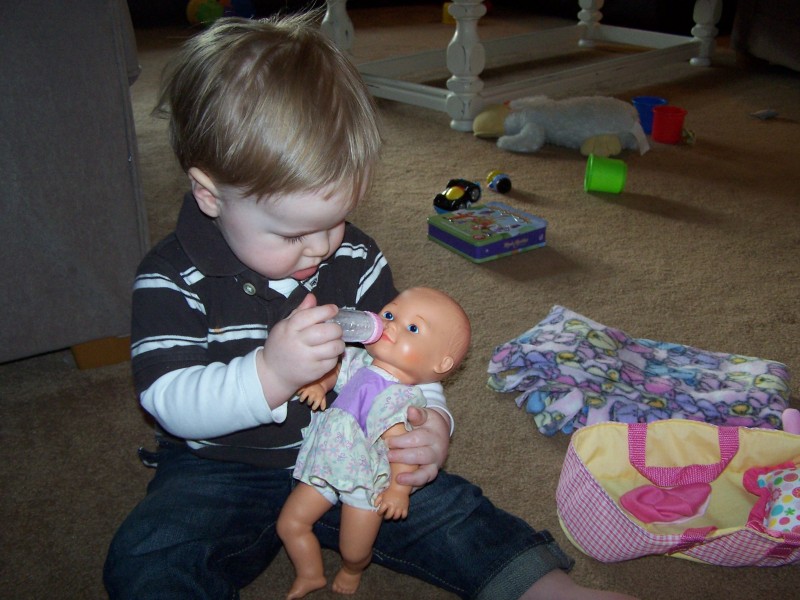 Now to the more difficult questions.
"How did the baby get in there? How is a baby made? It will be a girl baby right?"
Ok, the girl baby one is easy, let's start there: we won't know what it is until it comes out, and we'll love it either way.  Maybe she'll forget the rest?
Fat chance :)
"But how did the baby GET there?"
I am terrible at this kind of conversation, especially when my audience is a 4 year old who is waaay too smart for her own good and will most likely report my answer to her Story Hour teacher, the grocery store clerk, my parents, my in-laws, and my boss.
"Well, you need a mommy and a daddy to make a baby, and then, ummmmm, uh, well, um."
"And then magic? It's magic?"
"Yes. YES. Magic! You got it."
"So you do magic?"
"No, God does."
"Ooooh, God does magic to make a baby in your tummy?"
"Yes. Correct. Brush your teeth."
So how did you do it when this discussion arose? I can see being more accurate if she was 6 or so, but even then…how much do you say? And really, it IS kind of magical, right?
Yikes. I am not cut out for this parenting thing.