So, there seems to be some debate as to what actually constitutes a cinnamon bun. Is it a bun with icing, or can it be topped with brown sugar and butter? Is a sticky cinnamon bun really a chelsea bun? Does a cinnamon bun have nuts? Raisins? White sugar? Brown sugar? Are they cinnamon BUNS, or cinnamon ROLLS?
It's all very confusing, and people have OPINIONS.
I am of the opinion that if it's a bun and there is cinnamon involved, it qualifies as a cinnamon bun.
And therefore, these are cinnamon buns, and sticky ones at that.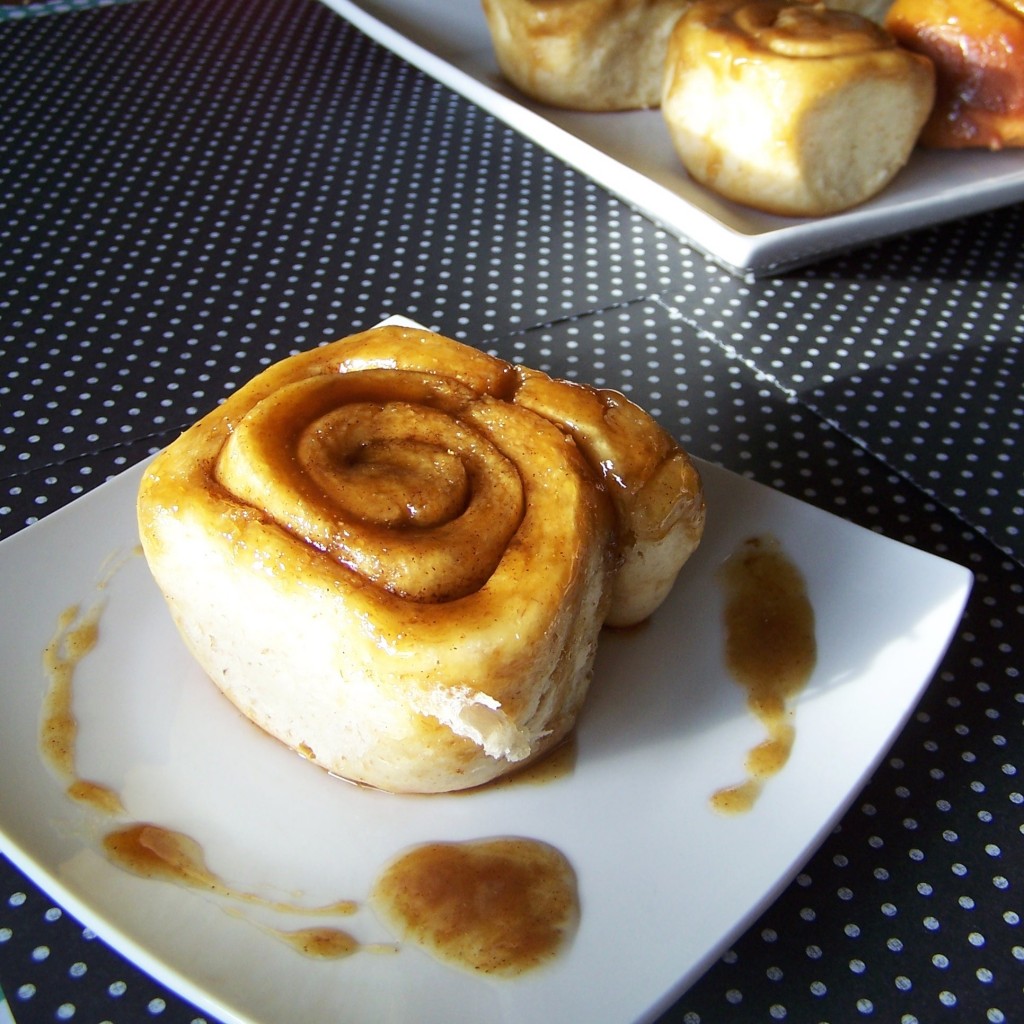 This recipe comes from my dear friend Heidi, who generously contributed it to our "Jubilicious" church cookbook while I was in Ottawa. I'm so thankful God brought us to Ottawa, so thankful Ottawa brought me the lovely Heidi, and so thankful Heidi brought me these ooey gooey cinnamon buns.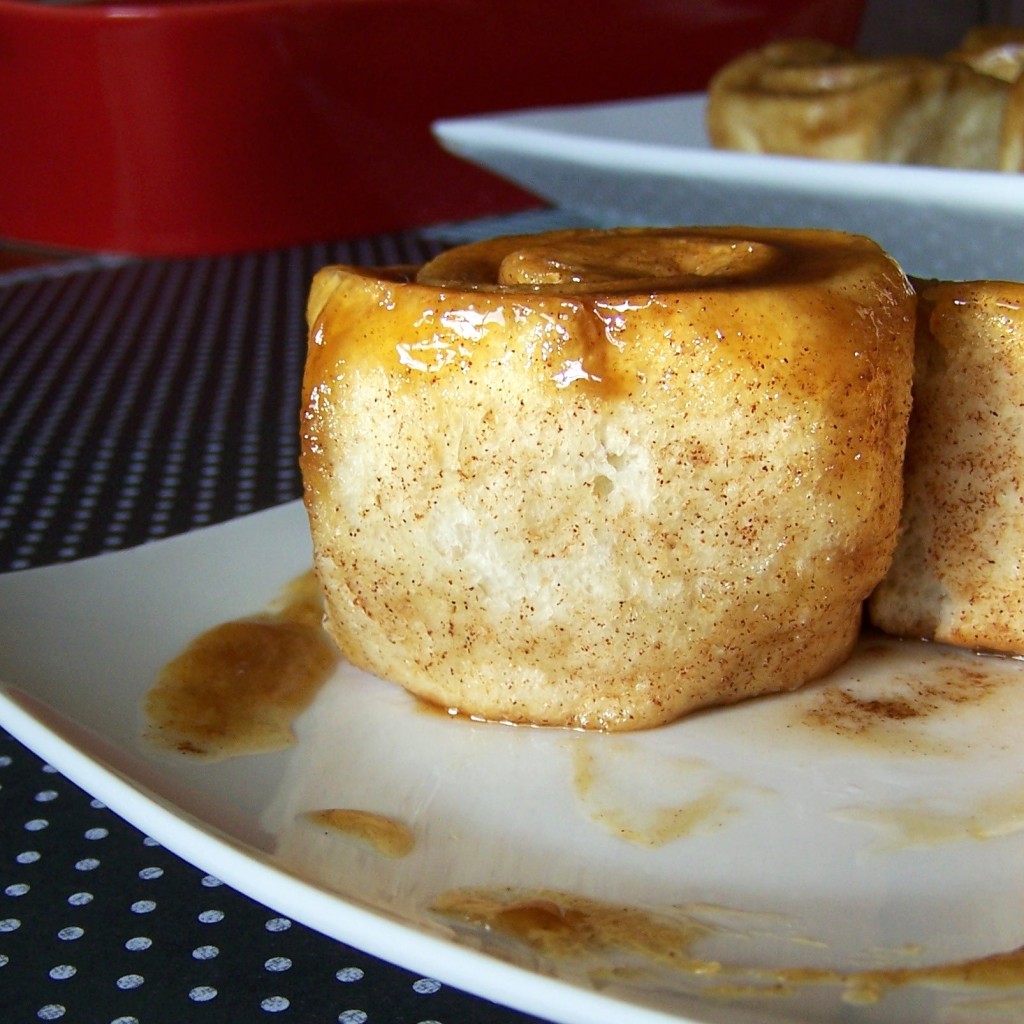 There are a lot of good cinnamon bun recipes out there, and I occasionally have tried and plan to try others (because who can resist trying something like S'mores Cinnamon Buns?! Seriously. I swoon.) But these will always be the recipe I turn to when I am craving a buttery, sugary, cinnamony, perfect cinnamon roll.  I love them the most with pecans, but then Gemma complains a little and I worry about K-fer choking, so this time I went for plain and simple, but I highly recommend adding the pecans if you can.
These are easy and forgiving and will be successful when made entirely by hand, and this week I made them in my stand mixer for the first time and it was even easier (who woulda guessed?).  I surprisingly don't use my stand mixer as much I had expected to, but it makes the world of yeast breads SO much better since I can walk away while it's kneading and totally skip the wrist and hand pain kneading gives me (I'm kind of a wimp).
Kneading time is now my kitchen clean-up time, kid snuggle time, cat feeding time, phone call making time…I think you get the picture: it's a productive 5-7 minutes.
Basically, you pour a layer of butter and sugar into a big pan and lay your rolls in it.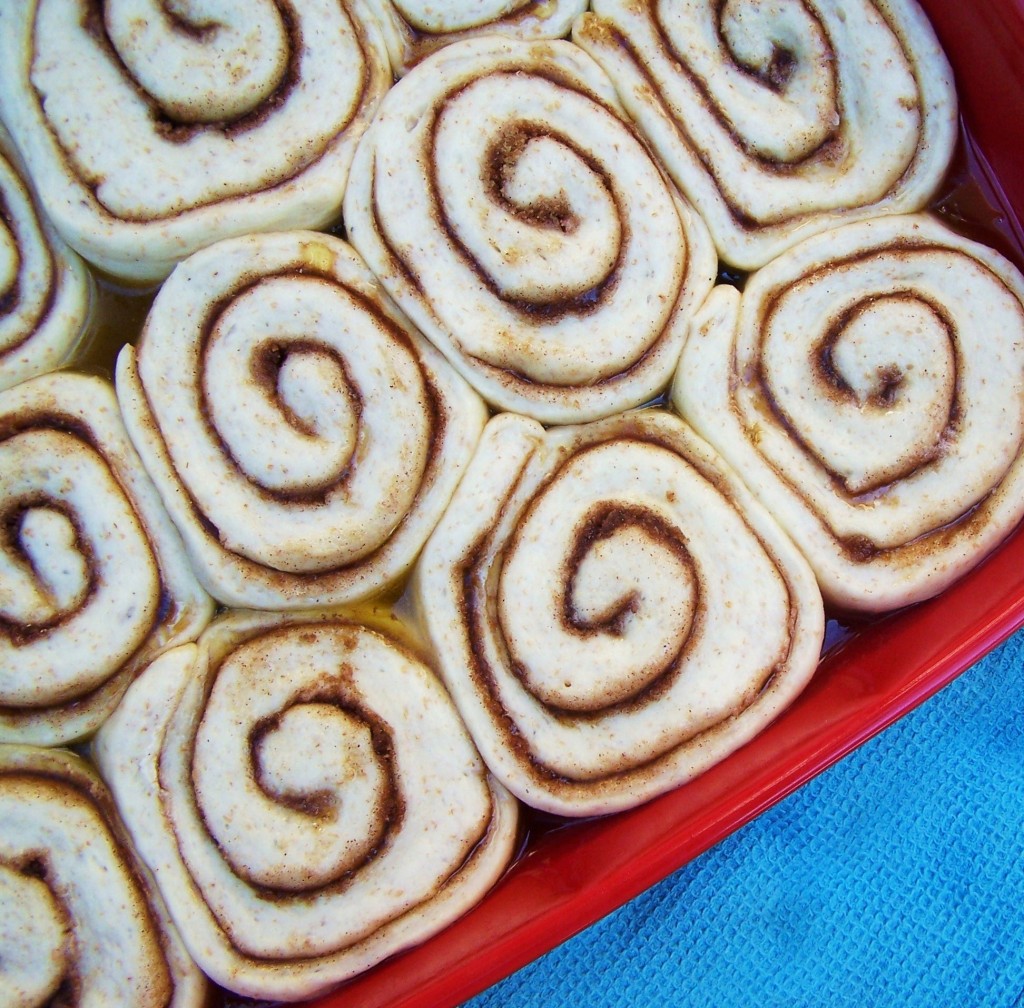 Then, when they're baked, you invert the whole works onto a serving platter or large cutting board and you get to scrape the last bits of caramelly goodness out of the pan and eat it with a spoon.  I like to let it harden a bit and become almost taffy-like while I enjoy a warm bun or two, then I go at it.  Irresistible. Just like Heidi ;)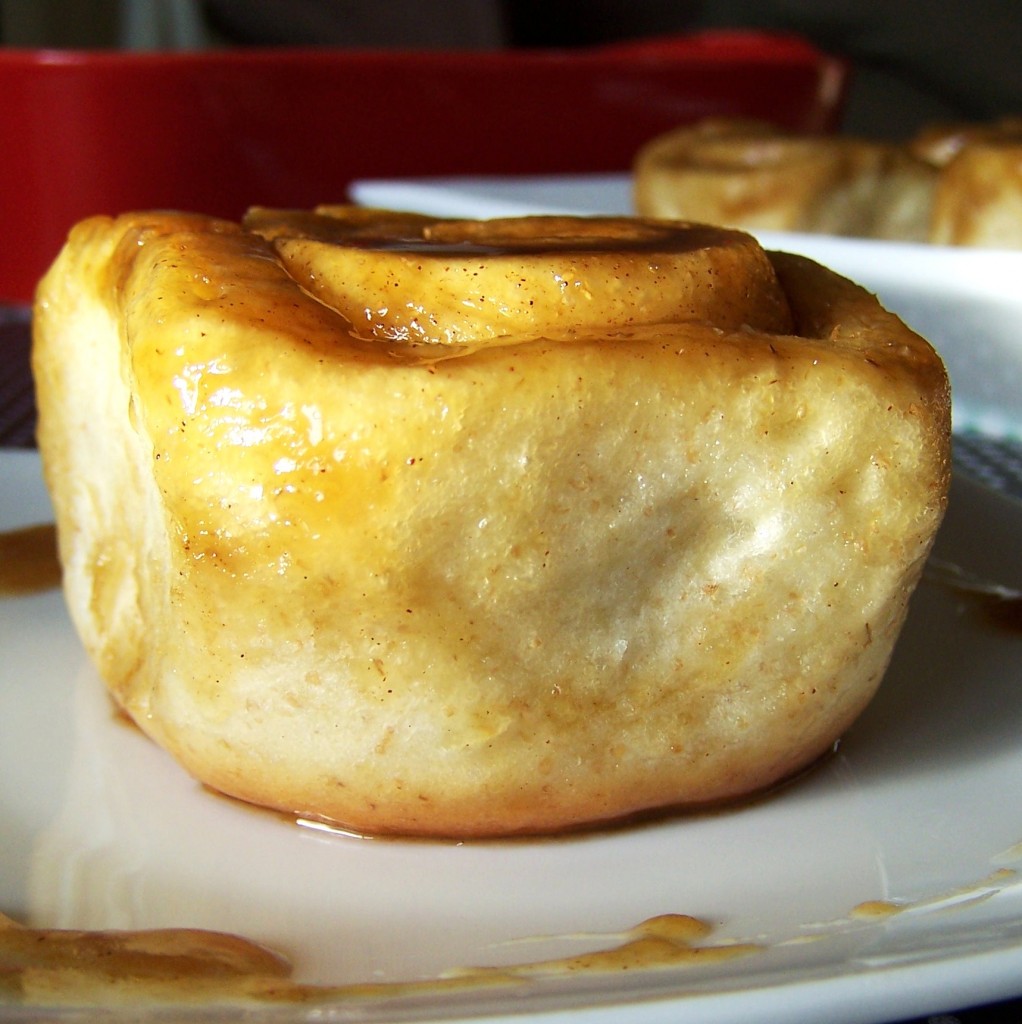 Sticky Cinnamon Buns
A moist, fluffy, melt-in-your-mouth cinnamon bun loaded with buttery brown sugar goodness.
Ingredients
DOUGH:
½ cup warm water (approx. 110 degrees F)
1 tsp granulated sugar
1 pkg (2¼ tsp) active dry yeast
½ cup milk
¼ cup granulated sugar
¼ cup butter
1 tsp salt
2 eggs, lightly beaten
3½ - 4 cups all purpose flour
TOPPING:
¾ cup butter
¾ cup brown sugar
½ cup chopped pecans (optional)
FILLING:
2 Tbsp melted butter or margarine (spread or brushed on dough)
¾ cup brown sugar
2 Tbsp cinnamon
½ cup chopped pecans (optional)
Instructions
Dissolve sugar and yeast in warm water. Set aside to let it froth.
Meanwhile, warm the milk in a small saucepan until it just bubbles, then stir in sugar, ¼ cup butter, and salt until melted and smooth. Remove from heat and let cool for several minutes, until cool enough to touch comfortably (too hot will kill your yeast).
Combine yeast and milk mixtures with eggs. Add flour, 1 cup at a time, stirring well after each addition. Add flour until dough is elastic and workable - you might not need all of it. (If using a stand mixer, this can all be done with the paddle attachment. Once combined, switch to the dough hook for kneading.)
Turn dough out onto a lightly floured surface and knead until smooth; 5-7 minutes.
Place dough in a lightly greased bowl, turning once to coat all sides of the dough. Cover with plastic wrap or a damp tea towel and let rise for about 1 hour.
Melt butter in a small saucepan. Add brown sugar to melted butter and whisk till smooth, then pour into a lightly greased 9x13" baking pan. Sprinkle the mixture with pecans, if using.
In a separate bowl, mix together the cinnamon and brown sugar for the filling.
Turn the risen dough onto a lightly floured surface and roll into an 18x14" rectangle, ensuring it is rolled as evenly as possible.
Brush melted butter or spread soft margarine on the dough, leaving a small border uncovered. Sprinkle the filling mixture evenly over the dough.
Roll up dough, working from the middle to the edges to create a tight roll. Pinch the seam and ends to seal.
Use a serrated knife to cut into 15 even pieces. Place cut pieces into the brown sugar mixture in your baking pan. Cover with plastic wrap or a damp tea towel and let rise for about an hour.
Bake at 375F for 25-28 minutes. Let cool in pan for 3-5 minutes, then invert onto tray or platter so the gooey goodness is on the top.
Notes
The prep time includes rising time to give you an idea when you should start in relation to when you want to enjoy them...actual hands on time is probably less than 30 minutes.