My cat is addicted to contact solution.
You'd think I would have him hooked on cookie dough or meat scraps, but no. Contact solution is what turns him into a yowling fiend when locked out of the bathroom, what causes him to climb my legs at warp speed from ankle to waist with his many claws fully extended, whether that leg is clothed or not, and what finds him getting his cute little nose trapped in the sink drain trying to get every last drop.
I tried to take a picture to show you, but this is what happens when I try to take a picture of a cat denied of his contact solution fix: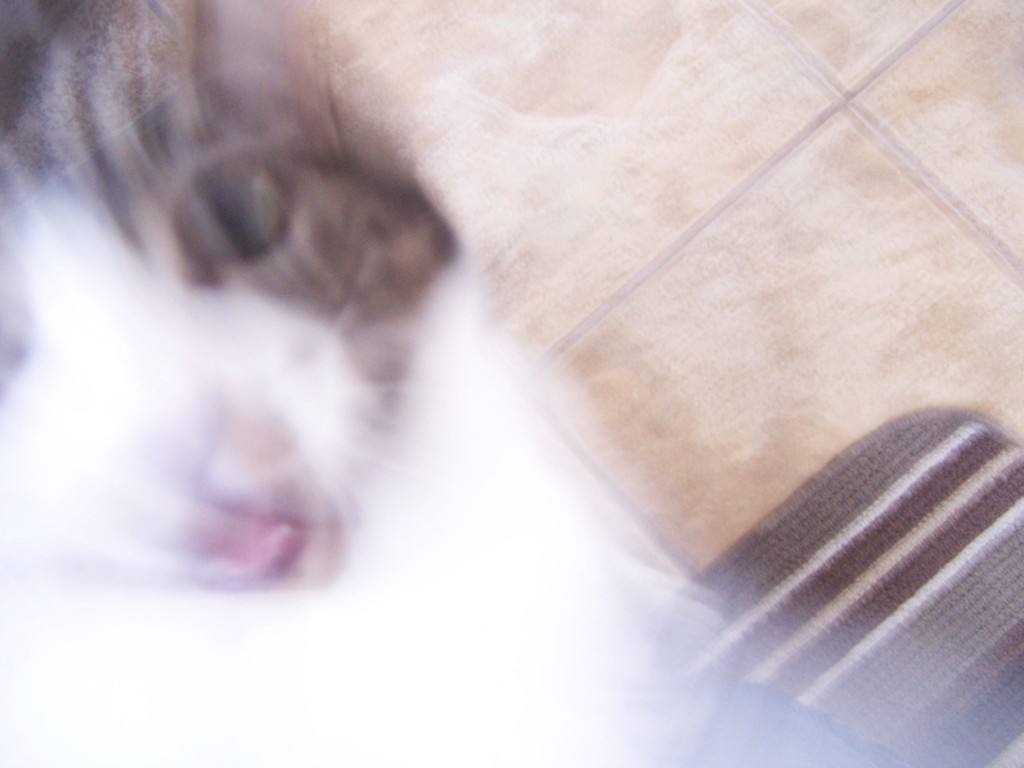 He wants to reeeeeeep my face off.
Yikes.
Someone get Figaro Stripes some saline solution, stat.