I've had sex-in-a-pan, and I have to say it was disappointing.  I'm not the biggest pudding fan, nor do I want to be eating pudding after someone has just mentioned the word sex.
With that wildly inappropriate intro, let me get to the point before I lose you – THESE are worthy of a terrible name like sex-in-a-pan.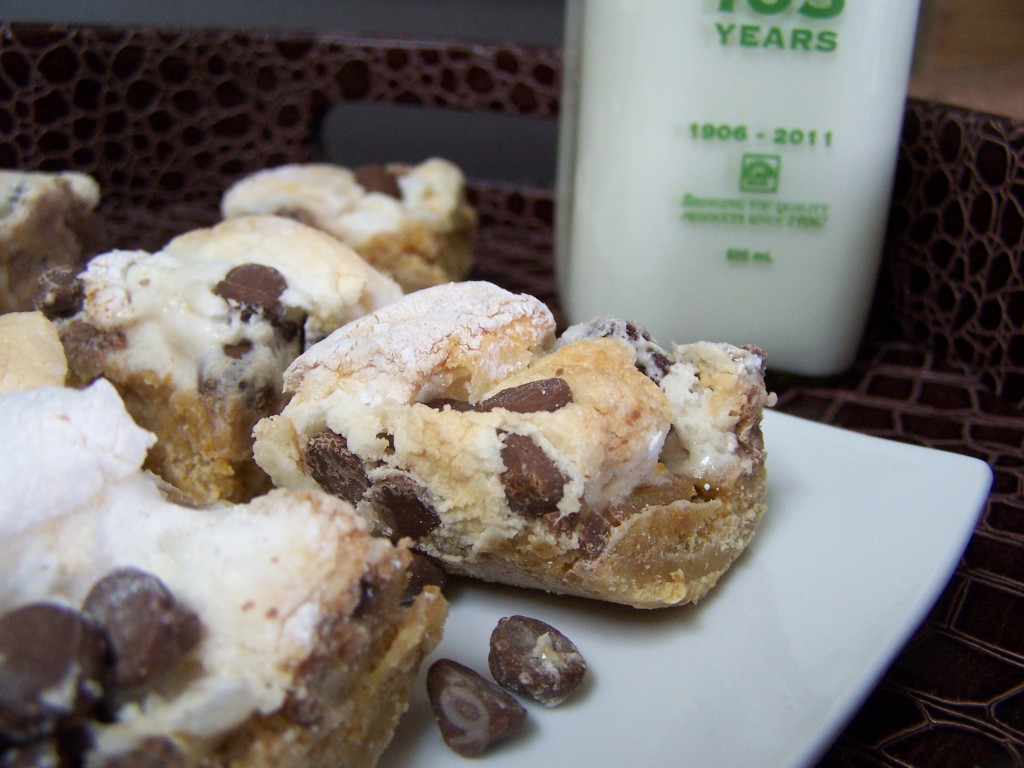 I'm not a big camper, although my sweet Dad took his wife and 5 daughters faithfully every summer of my youth.  He loves camping, and learned quickly how to best make the experience enjoyable for everyone.  Immediately upon arrival, before unfurling the banners of our tent trailer, he would march to the nearest outhouse armed with several cans of Raid.  He would wait for other unsuspecting campers to leave, then thoroughly gas the entire outhouse and a several meter radius around it.  I like to think the other campers thanked us for the bug-free bathroom experience.
He would then set up our jumbo screen tent around the picnic table so we could play games, read, chat, and most of all, eat, sans bugs. Next, he would build a perfect fire for both cooking dinner and making s'mores.
We were lucky girls.
And with all that work, it's amazing that he loved camping enough to continue taking us every.single.year.  I admire that.
I'm married to a camper now, who I think will have a similar method of volunteering to do all the work involved in camping, from packing lawn chairs, coolers, towels, kids, and assorted other things on a long, hot walk to the beach to cooking breakfast, lunch, and dinner over a lovingly tended fire.
I have vetoed camping until I have no child in the crawling stage…which equals this coming summer.  We shall see.
If camping = these s'mores bars, I am THERE.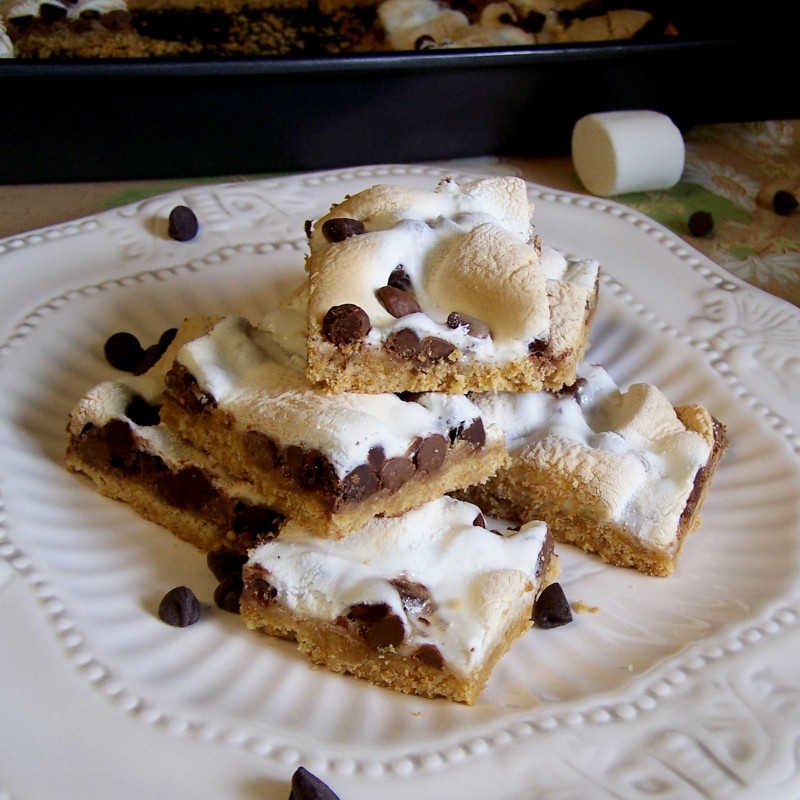 This recipe can be made with any store-bought regular or mini marshmallows but will be that much better with these Fluffy Homemade Marshmallows. Remember that time I made 100 marshmallows and remembered I don't like marshmallows? Turns out, I don't like marshmallows that aren't made into delicious treats.  Because I could eat a million marshmallows on these s'mores bars.
Looking at all those marshmallows obviously made me realize something s'more-y had to be done.  I didn't have any regular graham crackers, so the crumbs I had would have to suffice, and suffice they did. These are seriously simple and seriously delicious, but definitely not for the faint of sweet tooth – you may want to cut them small. But then you will have to eat two.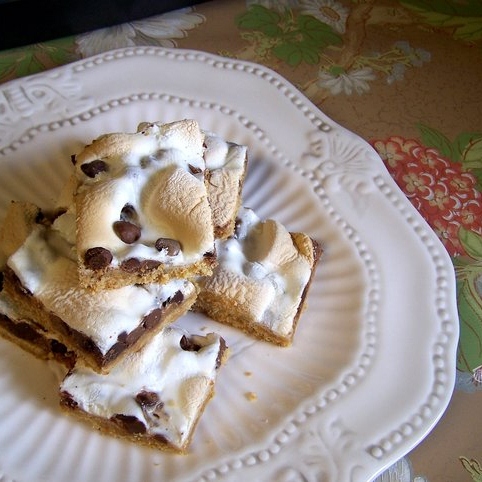 And you will have to microwave one for 10 seconds to realize how stinkin' sex-in-a-pan amazing that is.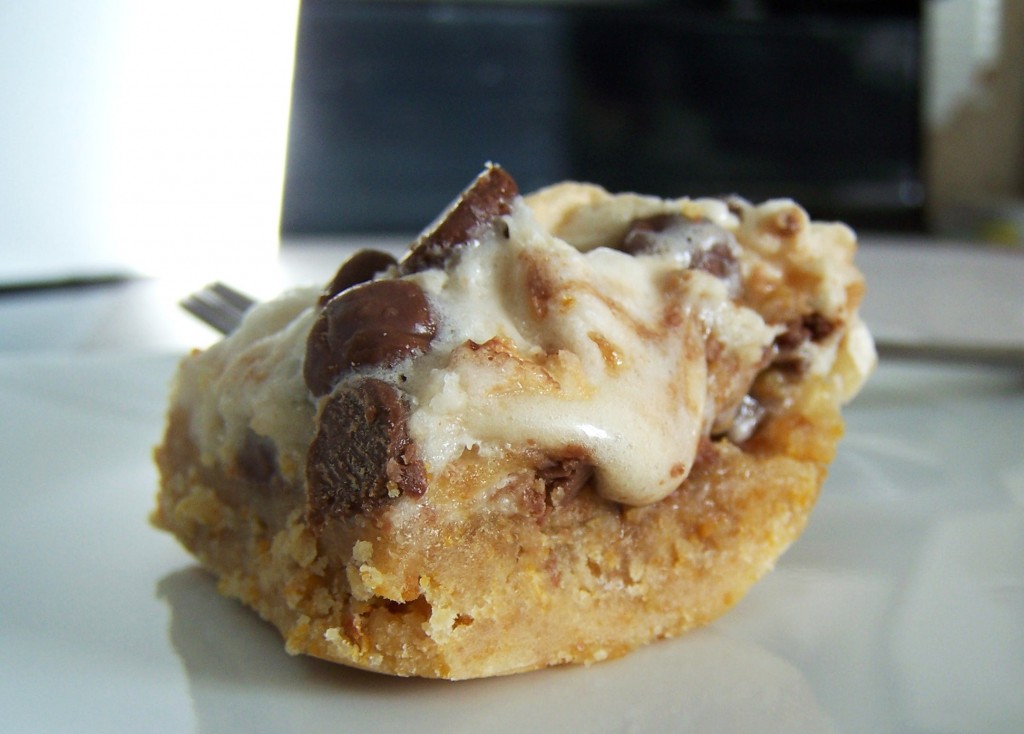 Deliciousness like that makes me wish I had a better camera, and better skills. Serious ooze.

Homemade marshmallows mixed with milk chocolate chips crown a graham crumb crust in a super simple bar.
Recipe type:
Dessert; Squares
Ingredients
½ cup butter, softened
½ cup packed brown sugar
1 cup all-purpose flour
½ cup graham cracker crumbs
35 homemade marshmallows (each about 1" square) or 2 cups mini marshmallows
1½ cups milk chocolate chips
Instructions
Preheat oven to 375. Lightly grease a 9x9" or 8x11" baking dish; set aside.
In a medium bowl, cream butter and brown sugar until light and fluffy. Add flour and graham crumbs and mix well. Press mixture into bottom of prepared pan.
Top with marshmallows and chocolate chips.
Bake 15-20 minutes or until golden brown. Cool on a wire rack, then let set in fridge for 30 minutes before cutting into bars.
Notes
Store at room temperature or in the fridge for up to a week- these taste good any temperature, and are even better microwaved for 10 seconds, even if that does turn them into gooey fork food :)