I have a thing for granola bars. 
In highschool, they were such a staple in my lunch that I think I got addicted. I started to crave them on days I didn't have one, and they were a big part of my grocery budget as a newlywed.  As I started making more and more things from scratch, and more and more people commented that the chocolate covered concoctions I was eating were more chocolate bar than granola bar, I stopped buying granola bars.  I still like to have a box in the cupboard for on-the-go emergencies, but now a box of 6 can last us for months, while I used to buy the packs of 50 and we would rocket through them.
Part of the reason I don't need to buy them is the deliciousness of my mom's recipe for Chewy Granola Bars, which can be altered and adjusted to suit any taste.  These granola bars are my most recent adaptation of that recipe, and one of my favorites to date.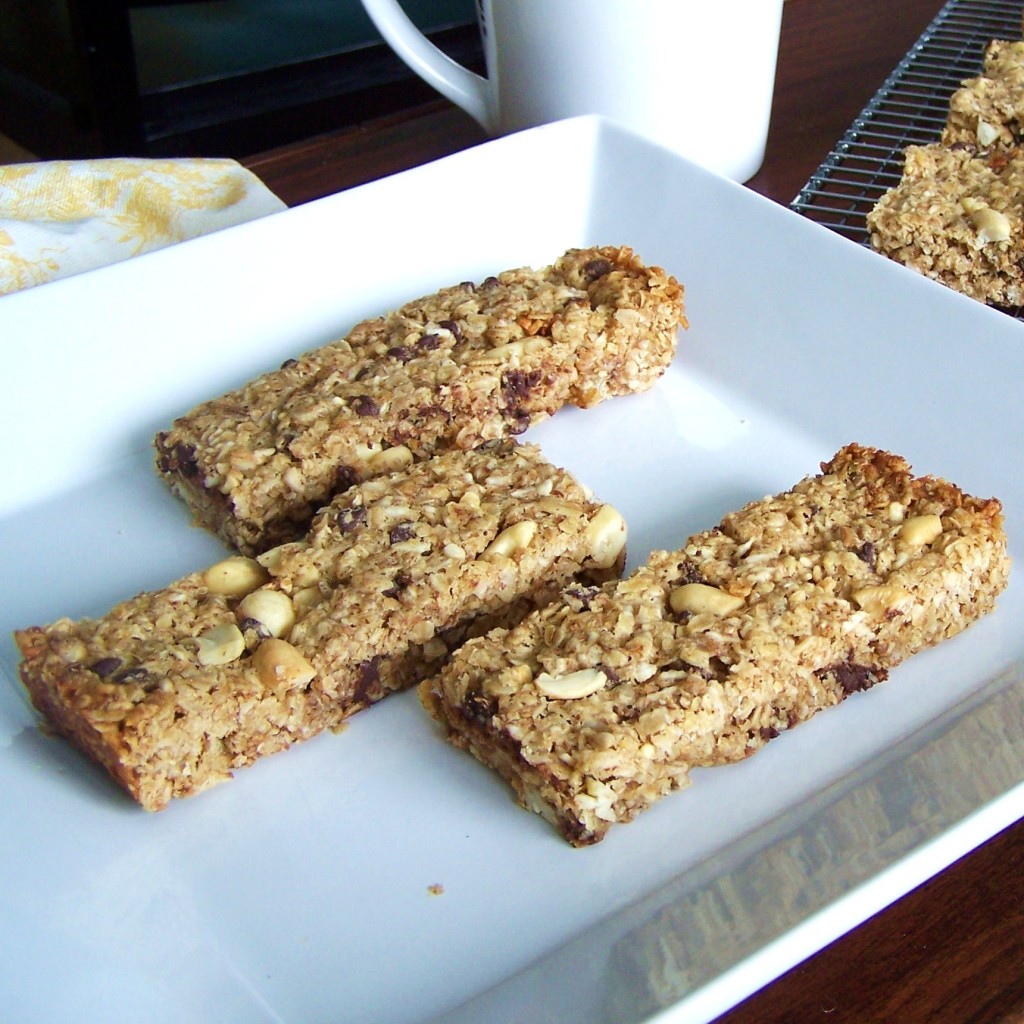 Yes, these granola bars contain corn syrup, one of the seven deadly sugars, and yes, you could substitute honey if you wanted, but corn syrup is so much better.  
These are perfect snacks post-workout, or at work, at school, or anytime when you are hungry but it's not mealtime, because they will seriously fill you up.  I am a prolific snacker/small meal eater, but one of these actually keeps me satisfied for hours.  They require focused chewing, have plenty of happy sweetness, and can be packed with as many healthy additions as you choose…think chia seeds, almonds, dried cranberries, ground flaxseed, wheat germ, sunflower seeds, wheat bran, millet…the list goes on!  Experiment and let me know your favorite add-ins!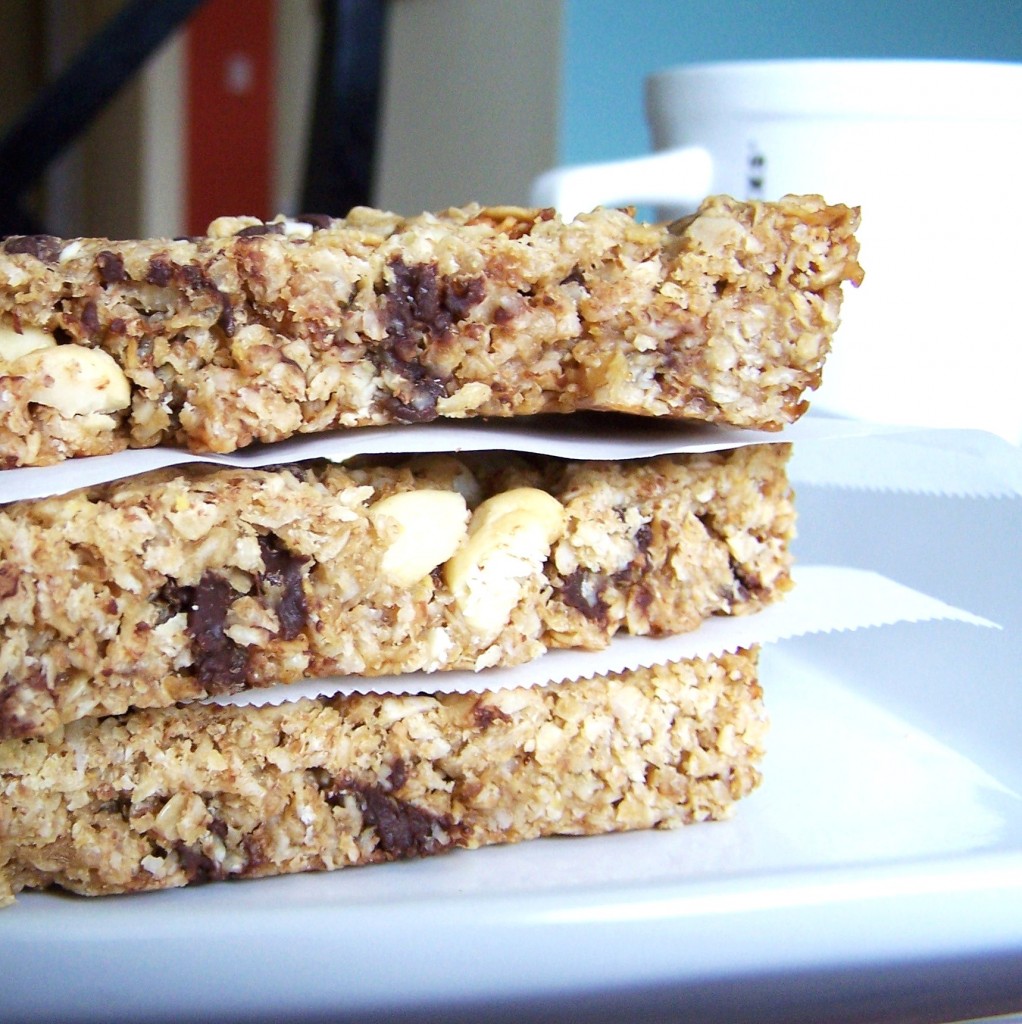 Chewy Coconut Cashew Granola Bars
A chewy, peanut-buttery granola bar - perfect fuel for a busy day.
Ingredients
1 cup brown sugar, packed
⅔ cup peanut butter
½ cup corn syrup
½ cup butter or margarine, melted
1 tsp vanilla extract
1½ tsp coconut extract
3 cups quick cooking oats
⅓ cup 9-grain cereal (or more oats)
¼ cup ground flax seed
½ cup chopped cashews (or your favorite nut)
½ cup miniature chocolate chips
1 cup coconut
Instructions
Preheat oven to 350ºF.
In large bowl, combine brown sugar, peanut butter, corn syrup, butter and vanilla.
Stir in oats and cereal. Fold in remaining ingredients.
Press evenly into lightly greased 9"x13" pan. Bake for 15-20 minutes or until light brown. Cool completely before cutting into bars (a pizza cutter works great for this).
Notes
Make 18 long bars or 36 squares. Toasting the coconut and cashews first heightens their flavor even more. If you have time, place them on a baking sheet and toast for about 5 minutes in preheated oven, stirring once or twice.