Do you have any secret family recipes that you don't want anyone getting their hands on?  A recipe you love to make for people to enjoy, but only want them to enjoy in your presence? A favourite treat that no one else's can ever compare to?
This Whipped Shortbread is that for me.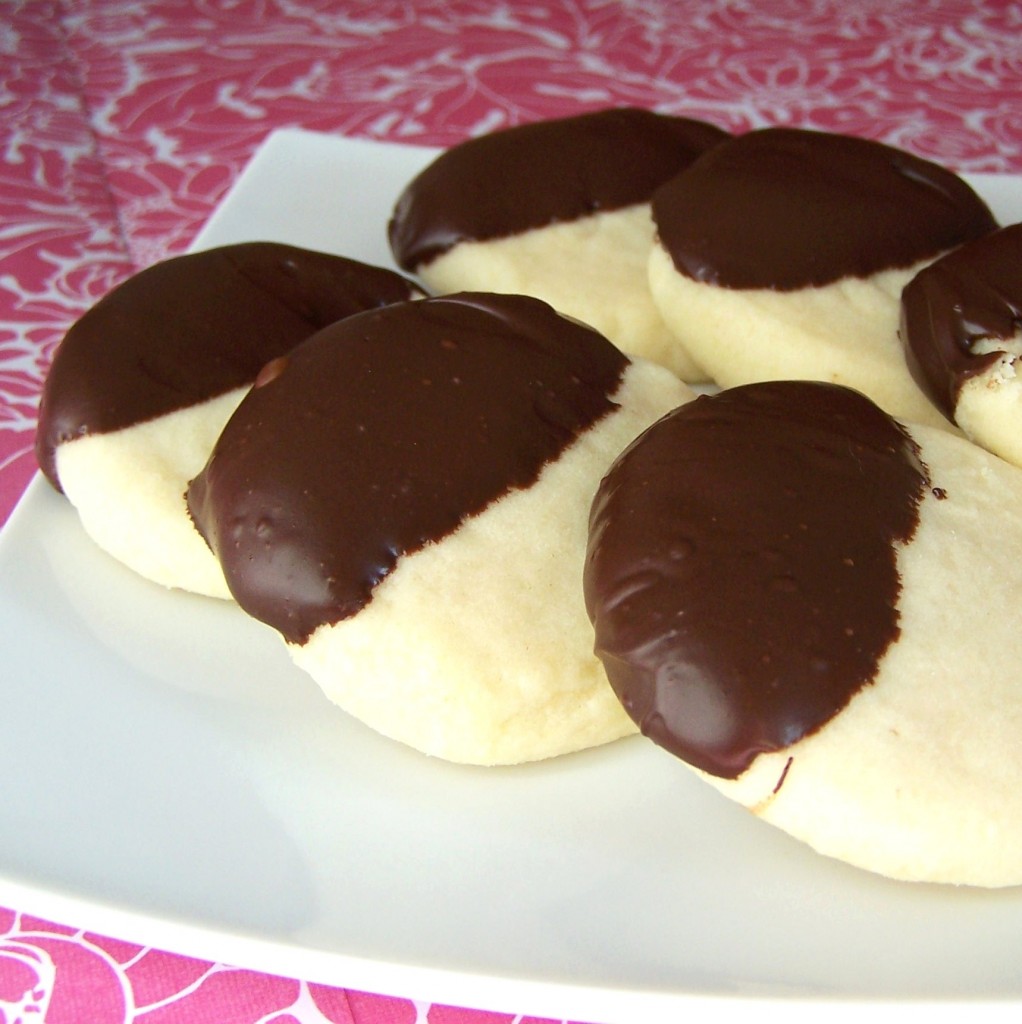 This is the first recipe I have seriously considered not sharing with you.
Then I felt guilty and selfish, so I'm sharing it to make myself a better person.
Although, I am sliding it into the no-man's land between Christmas and New Years with the assumption that significantly fewer people spend time on the computer at this time, and those who do are way too full to be tempted by even more treats.
I guess there's still room for some personal growth in the giving department, but at least I'm here, with my shortbread cookies!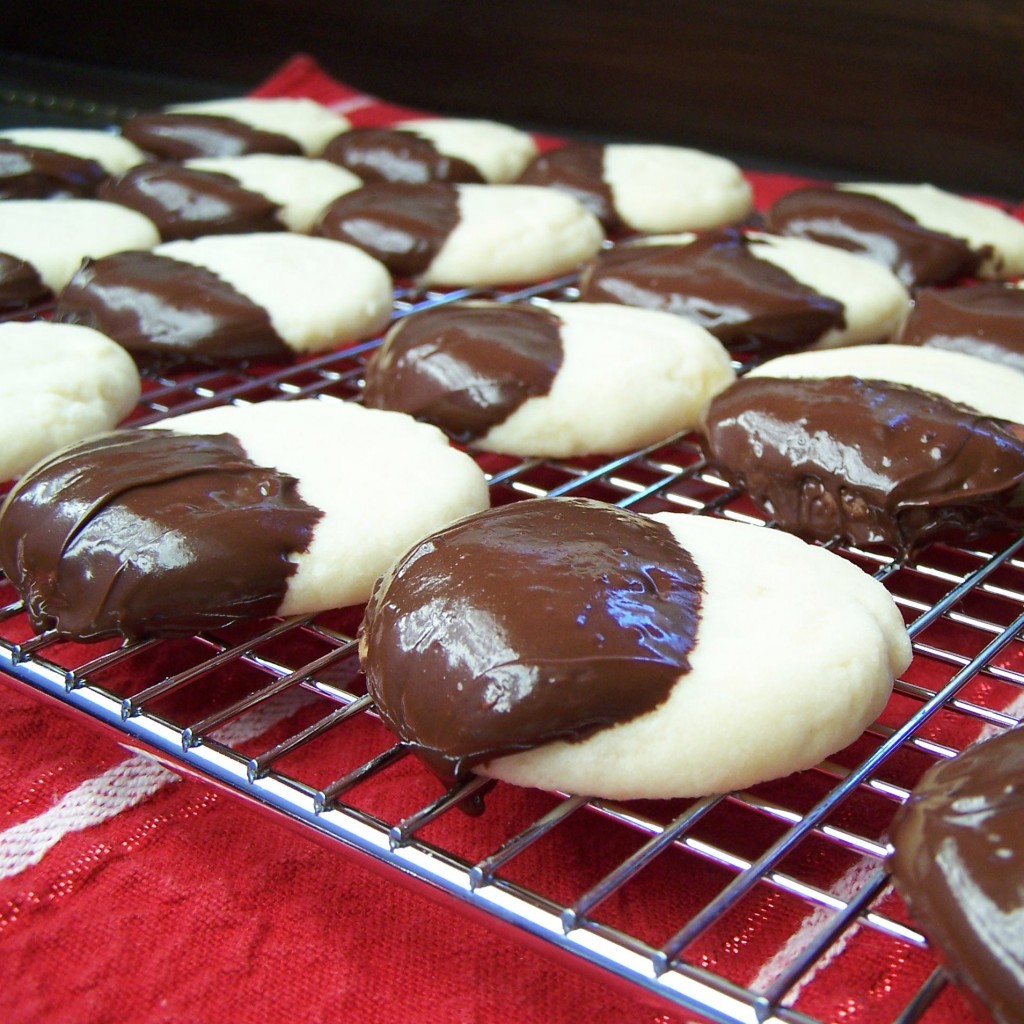 I've had a lot of shortbread, and I've enjoyed a lot of it, but I can honestly say none even come close to comparing with these. These were a holiday staple in my house growing up, and my personal favourite of the Christmas baking, yet this was the first year I've made them myself.  You have to whip the butter on high for 10 minutes, probably 15 minutes with a hand mixer, and I wasn't ready to commit to that kind of relationship with my hand mixer.
With my new stand mixer, however, I was all over it.  This recipe alone is worth purchasing a stand mixer for.  I had always dreamed of the day when I had a mixer that would do the work of butter churning while I cleaned the bathroom and aired the linens, or some other such domestic task.  It was everything I dreamed it would be, and the cookies were everything I remembered them being.
They are a simple, unassuming cookie, which means you usually don't have to fight for them on a baking platter, since they are classically underestimated.  But when you bite into one, in all it's crumbly, buttery, goodness, the Nanaimo bars, butter tarts, and even fudge, pale in comparison.  In most of my recipes I am perfectly happy to substitute margarine for butter since it's so much cheaper, and in most things I honestly don't notice a difference, but this is one of those recipes where butter is an absolute necessity.  I won't tell you that often – these cookies and pie crust are the only things I can think of off hand – so you know this is seeeeerious, guys.

Whipped & Dipped Shortbread
The perfect shortbread cookie. Period.
Ingredients
1 lb butter (not margarine!)
1 cup powdered sugar (aka confectioners or icing sugar)
½ cup cornstarch
3 cups all-purpose flour
Pinch of salt
1 tsp. vanilla or almond extract
Instructions
Preheat oven to 325º.
Whip butter on high for 10 minutes.
Reduce speed and gradually add icing sugar, cornstarch, flour, salt, and vanilla.
Roll batter into balls (about a heaping teaspoonful each). Place balls on ungreased or parchment paper-lined cookie sheet, then press flat with bottom of floured glass. (You'll have to dip the cup in flour every cookie or two to prevent sticking.)
Bake for 12-13 minutes or until edges just begin the brown. They will still be almost completely white. Cool on pan for a couple minutes before removing to rack to cool completely.
When completely cool, drizzle with melted chocolate or dip cookies halfway in chocolate: for dipping, melt 2 cups chocolate chips with 2 Tbsp butter in a small saucepan over low heat or in the microwave, stirring frequently.
Notes
These also taste good with a bit of plain vanilla or almond icing - just mix 1 cup icing sugar with a tsp of milk and a tsp of vanilla, adding more milk if necessary to achieve desired consistency.
We got bored with the dipping and Gemma wanted to decorate some cookies, something we hadn't gotten around to yet this holiday season, so a few cookies were iced with basic vanilla icing to let her express herself and her love of pink and purple. They were just as delicious, if a little grittier!