Well, I told you I would make some more cookies, and I never tell a lie.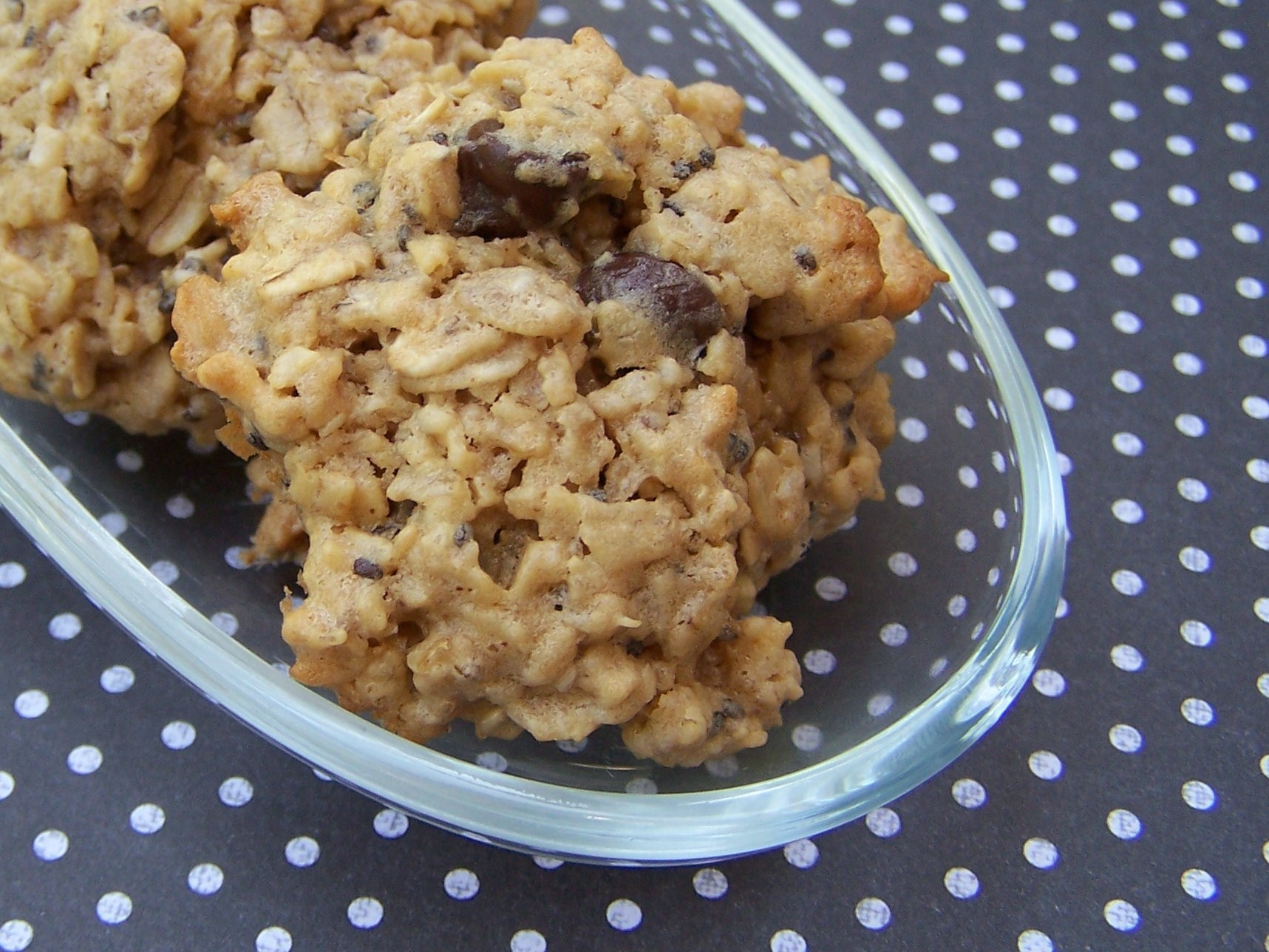 I was momentarily diverted from cookies while we made our first beach trip of the season this week! K-fer got his first mouthful of gravelly sand, and badly wanted to go back for more…I'm still not sure I'm cut out for this parenting thing.
These flourless cookies started as an experiment since I wanted a filling, nutritious snack to bring to my gluten intolerant sister who just had a baby and shouldn't have to worry about making her own snacks for quite some time.  I didn't have any fancy gluten free flours though, so it had to be completely flourless, which I was skeptical about, both in terms of texture and taste.
Turns out I needn't have worried!  These hold together perfectly, stay chewy the way I like, and actually taste just like a peanut butter oatmeal chocolate chip cookie should taste!  Even if you don't have to avoid flour they're worth making, and Chelsea told me she made another batch immediately after the ones I brought ran out.  That's how easy they are – even people who just gave birth can make them :)
It doesn't get much easier than this – one bowl, with all the ingredients thrown together at once.  If you need them gluten free, just double check your oats and make sure they're gluten free…some oats are cut with wheat, so you want to look for ones that actually state they are gluten free.
Because I like to throw chia seeds in all kinds of things, I added 2 tbsp to these for myself, so feel free to do the same or don't be crazy like me, all "I can make these cookies healthy" and such.  Or DO be crazy like that but add ground flax seed.  Or spinach.  No, that would be too crazy, don't do that.  Maybe peanuts?  Either way, you're gonna love 'em :)
Flourless Peanut Butter Oatmeal Cookies
Ingredients
2½ cups oats
¼ cup brown sugar
¼ cup white sugar
½ cup peanut butter
⅓ cup coconut
1 tsp baking powder
2 eggs
4 tbsp butter, softened
1 tsp vanilla
½ cup chocolate chips
2 Tbsp chia seeds or ground flax seed (optional)
Instructions
Preheat oven to 350 degrees.
Combine all ingredients except chocolate chips and blend thoroughly.
Stir in chocolate chips.
Drop onto baking sheet about 1" apart (they don't spread much while baking), and bake 12-15 minutes. Let sit on cookie sheet for a couple minutes before transferring to racks to cool completely.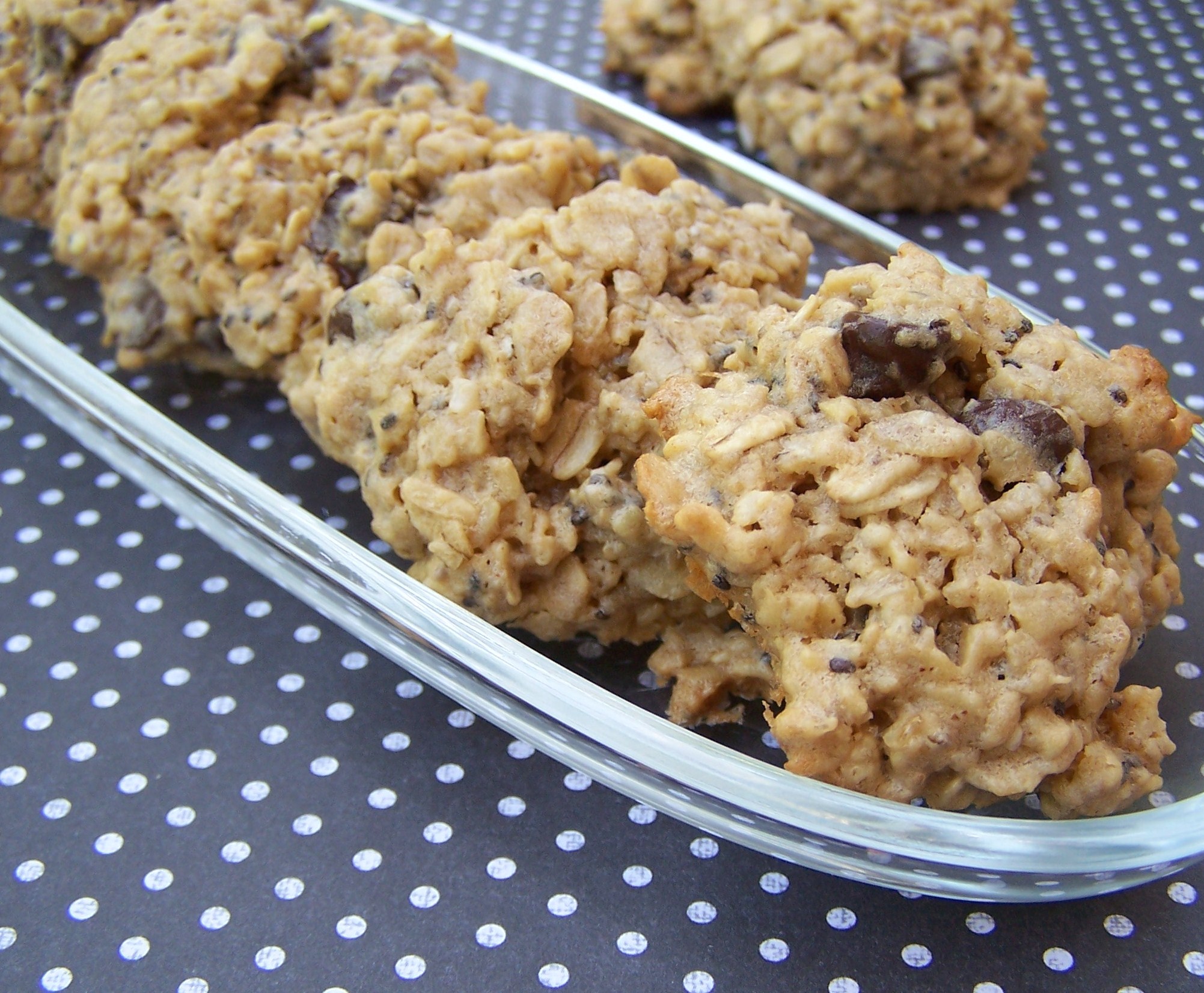 Recipe loosely adapted from Carrots 'n' Cake.