We just got back yesterday from a fabulous little belated 5th anniversary getaway…now that it's in the past I'm presuming it's no longer a getaway, but a gotaway?
A minor technicality.
My parents were kind enough to stay with the kidlets while Carl and I zoomed off to Whistler for a couple nights, and it was blissful.  We spent tons of time walking hand-in-hand (since no one had to push a stroller), didn't have to cut anyone's food into itty bits, slept in 'til 10:00 without the slightest feeling of guilt, ate amazing food, watched TV in bed, snacked on gelato and fudge, and even got lots of exercise! 
No, no, I'm not talking about that kind of exercise you scallawags…there are some things I don't share on my blog :)  I mean actual, hiking exercise! And since my camera batteries died rather quickly pictures of the hike are all I have to share with you, although I wish I could show you pictures of delicious mile-high burgers, strawberry chocolate crepes and grilled salmon, not to mention Olympic rings and stunning mountains, but alas.
We originally planned a brief 6 km hike to Cheakamous Lake and back, but after reaching our destination over fairly level ground with neither of us feeling the slightest fatigue (much to my surprise, and, as Carl later admitted, his, as he expected me to tire out rather quickly) we decided to carry on to Singing Creek, making for a beautiful 14km hike over small rolling hills in the middle of the forest.  It was so peaceful and smelled so good, and the weather, in my opinion, couldn't have been better – cool, crisp air and a light breeze.  My kind of hiking weather, as it means the bugs lay low and you don't have to drink tons of water, which means you don't have to take bathroom breaks in the woods.  Ideal all 'round.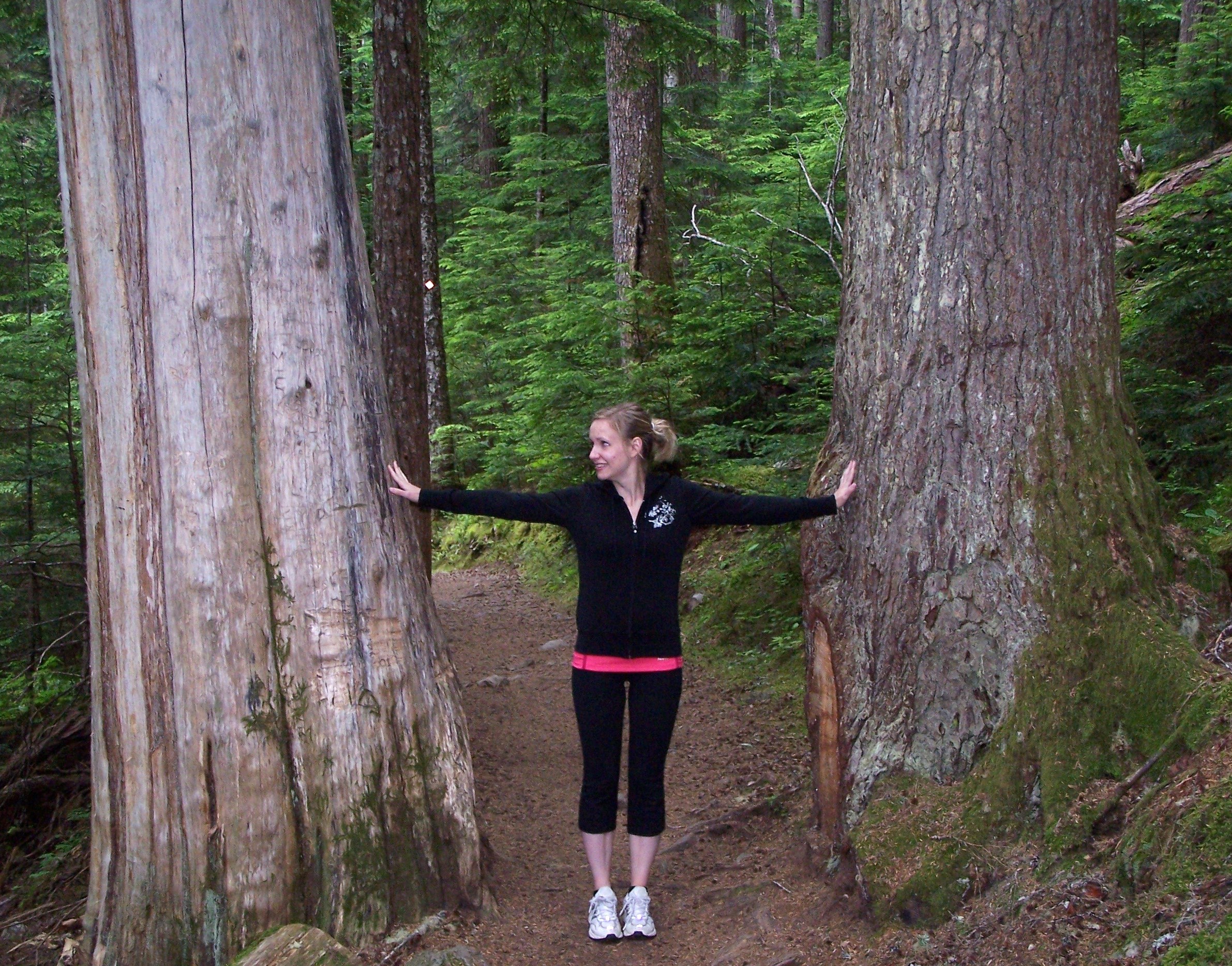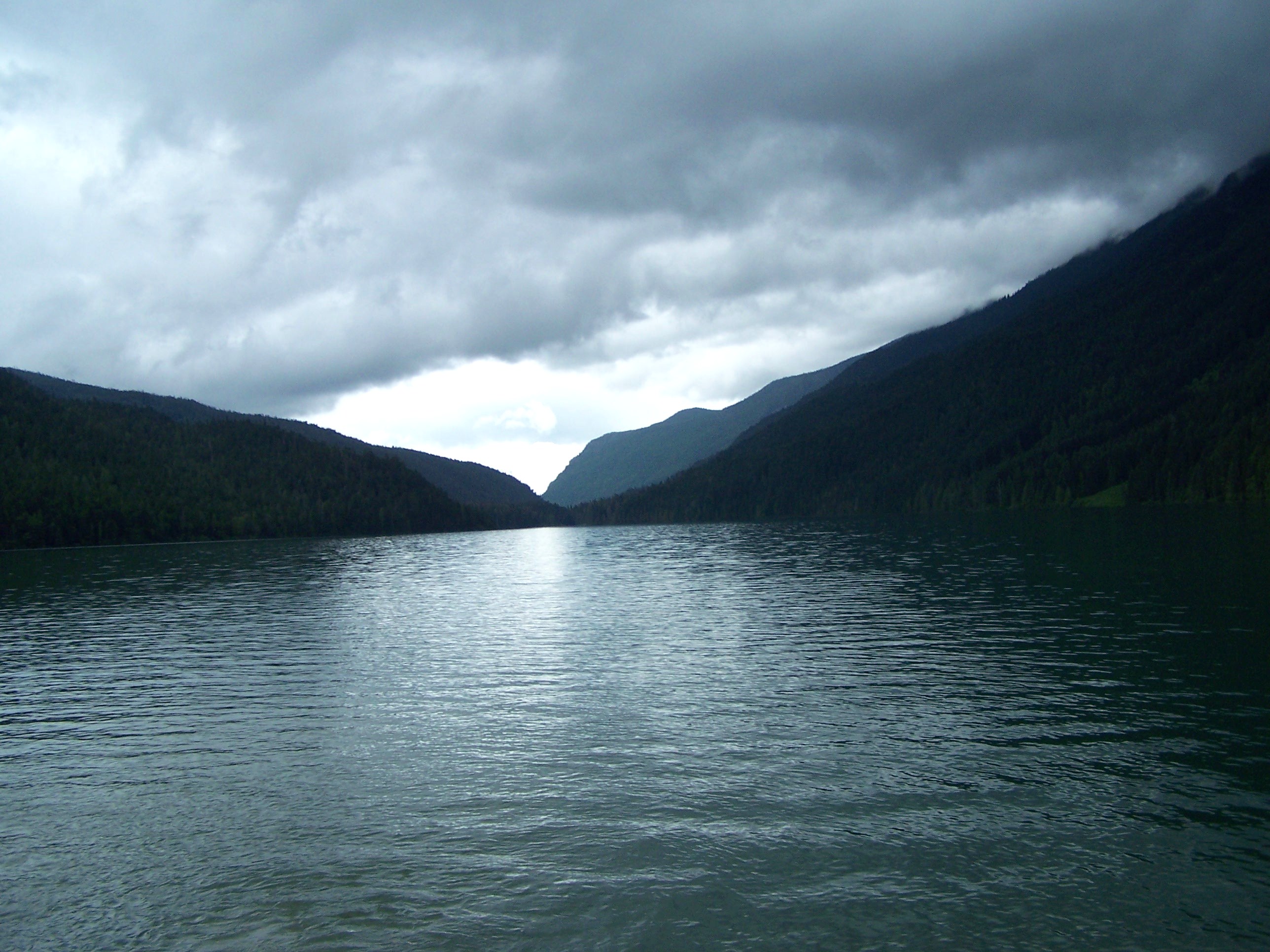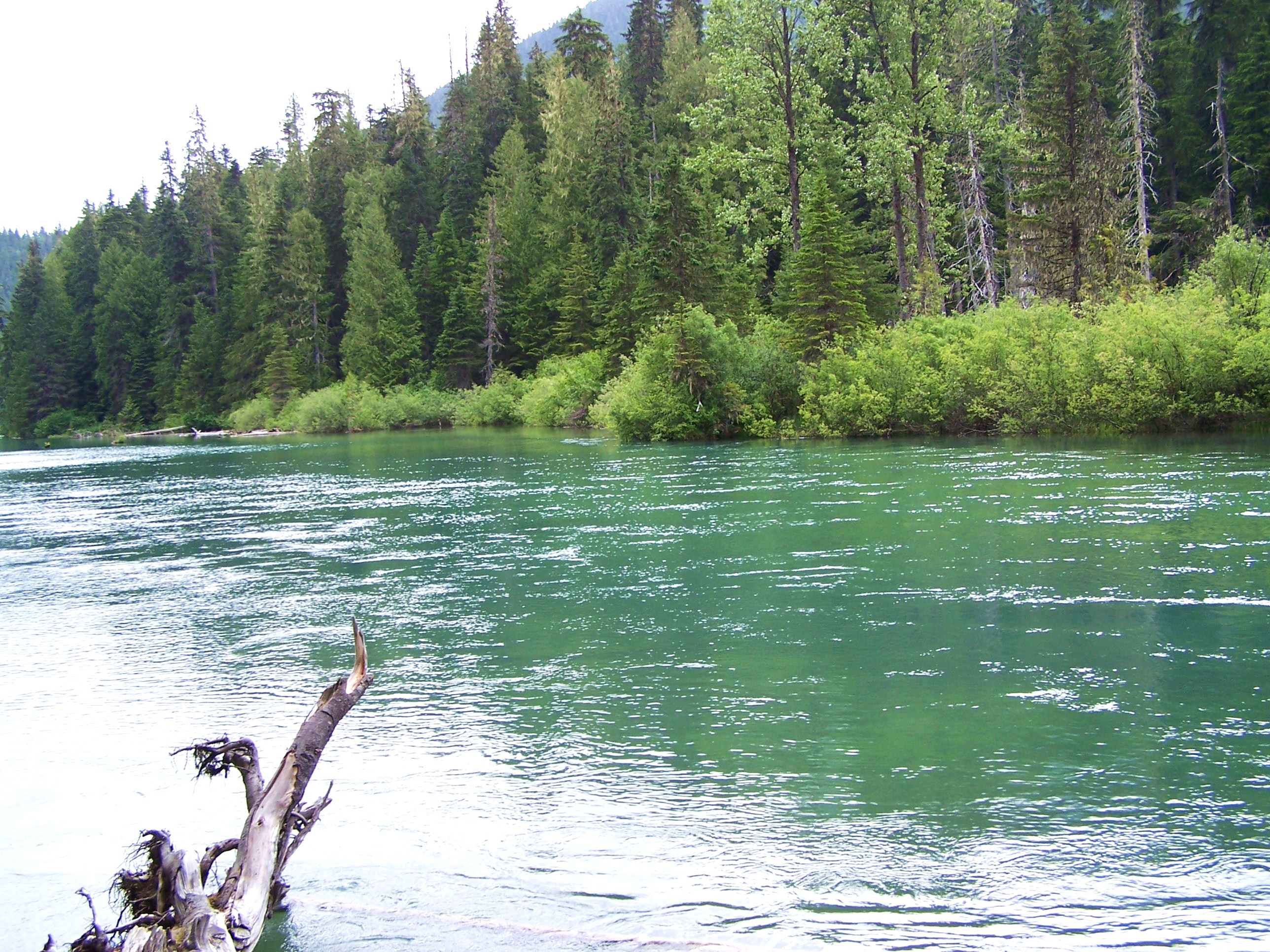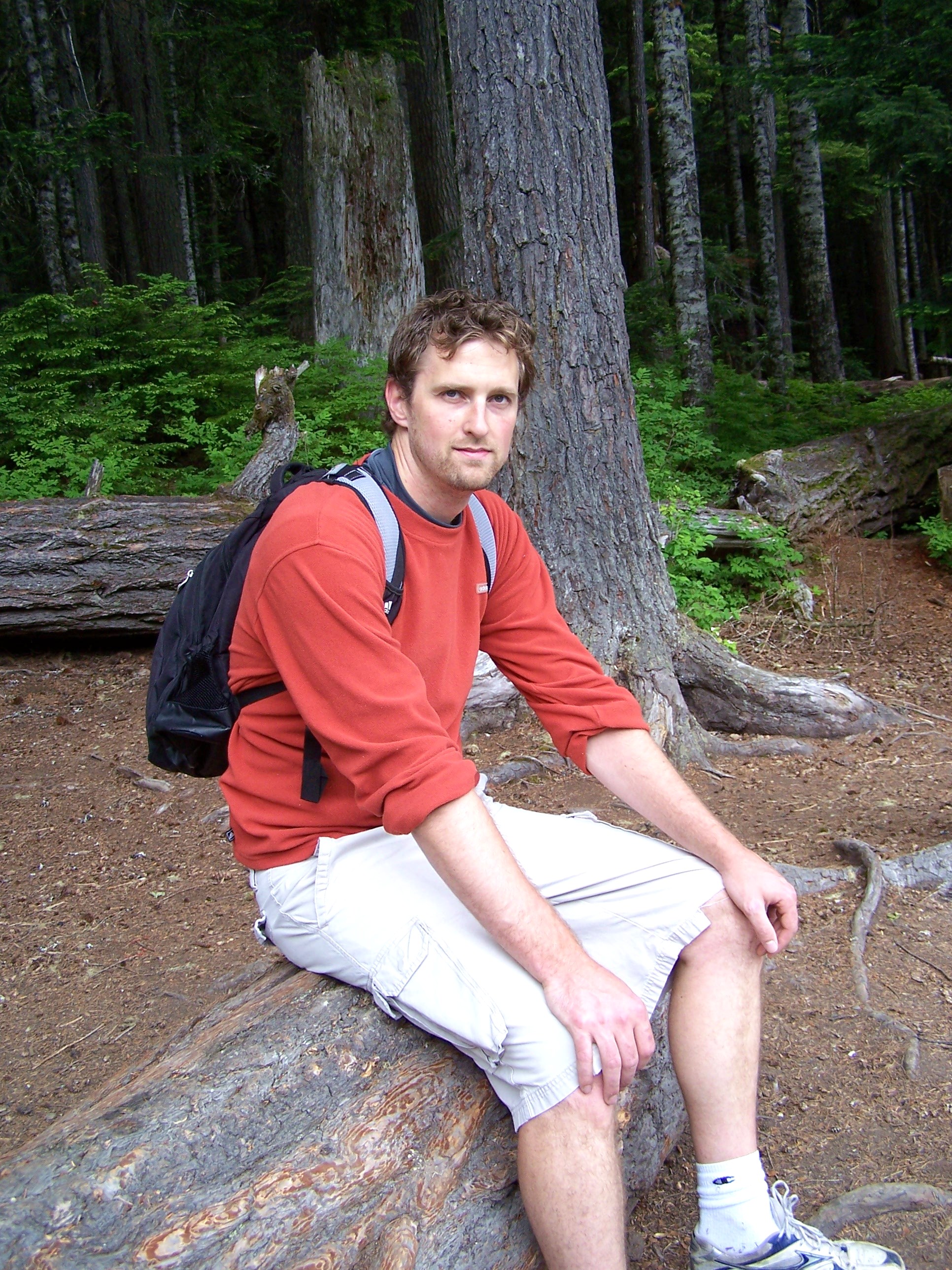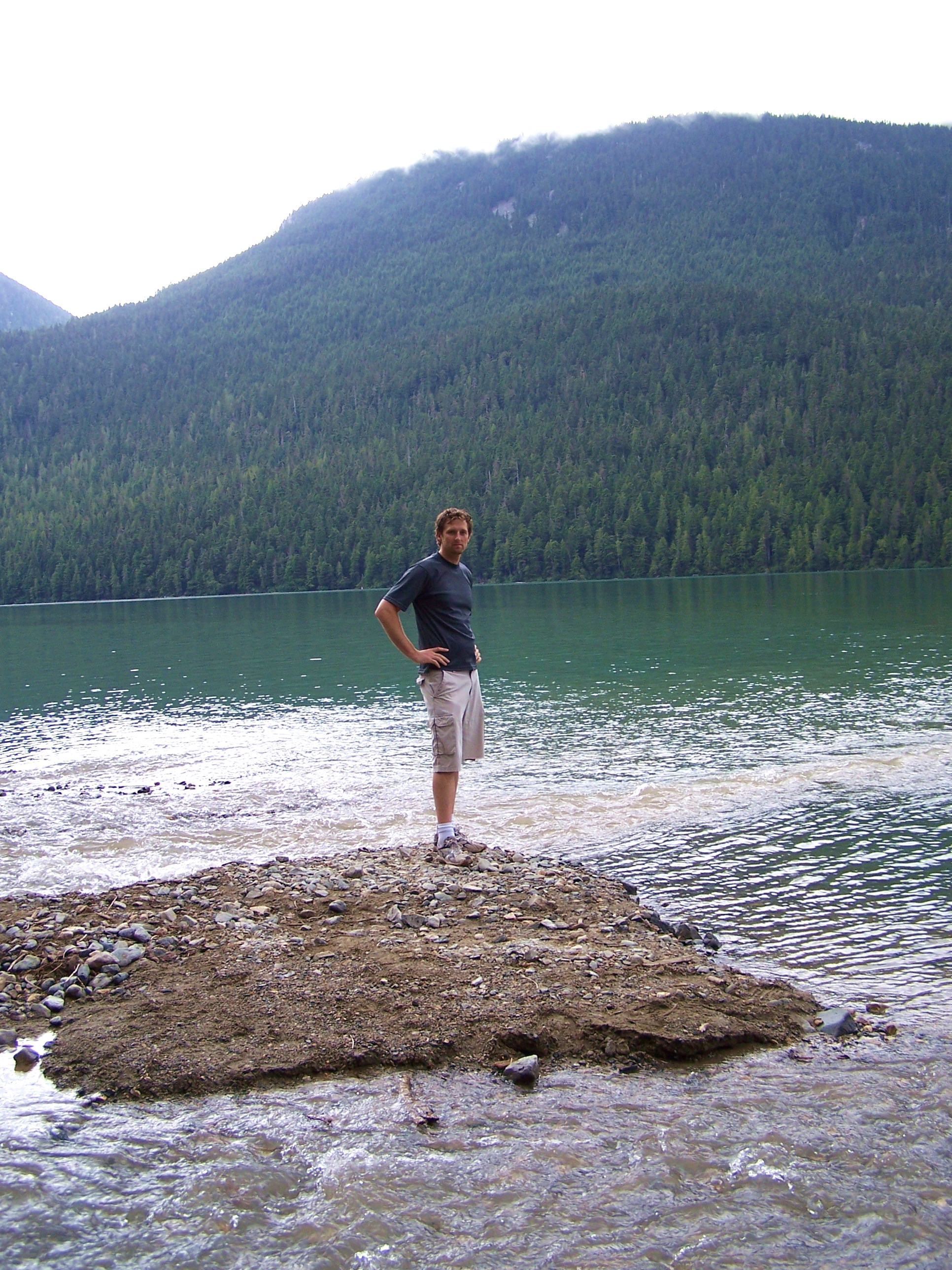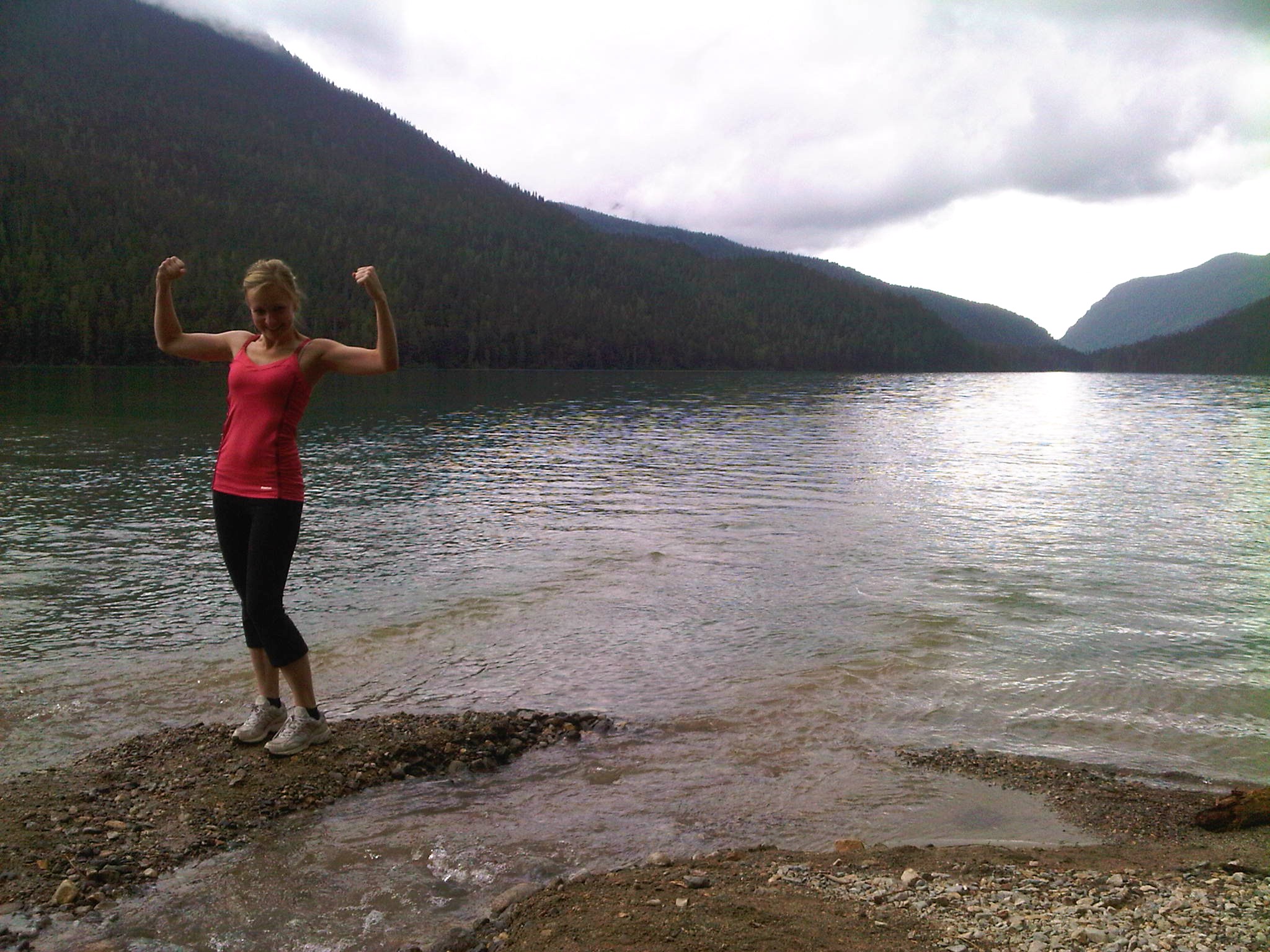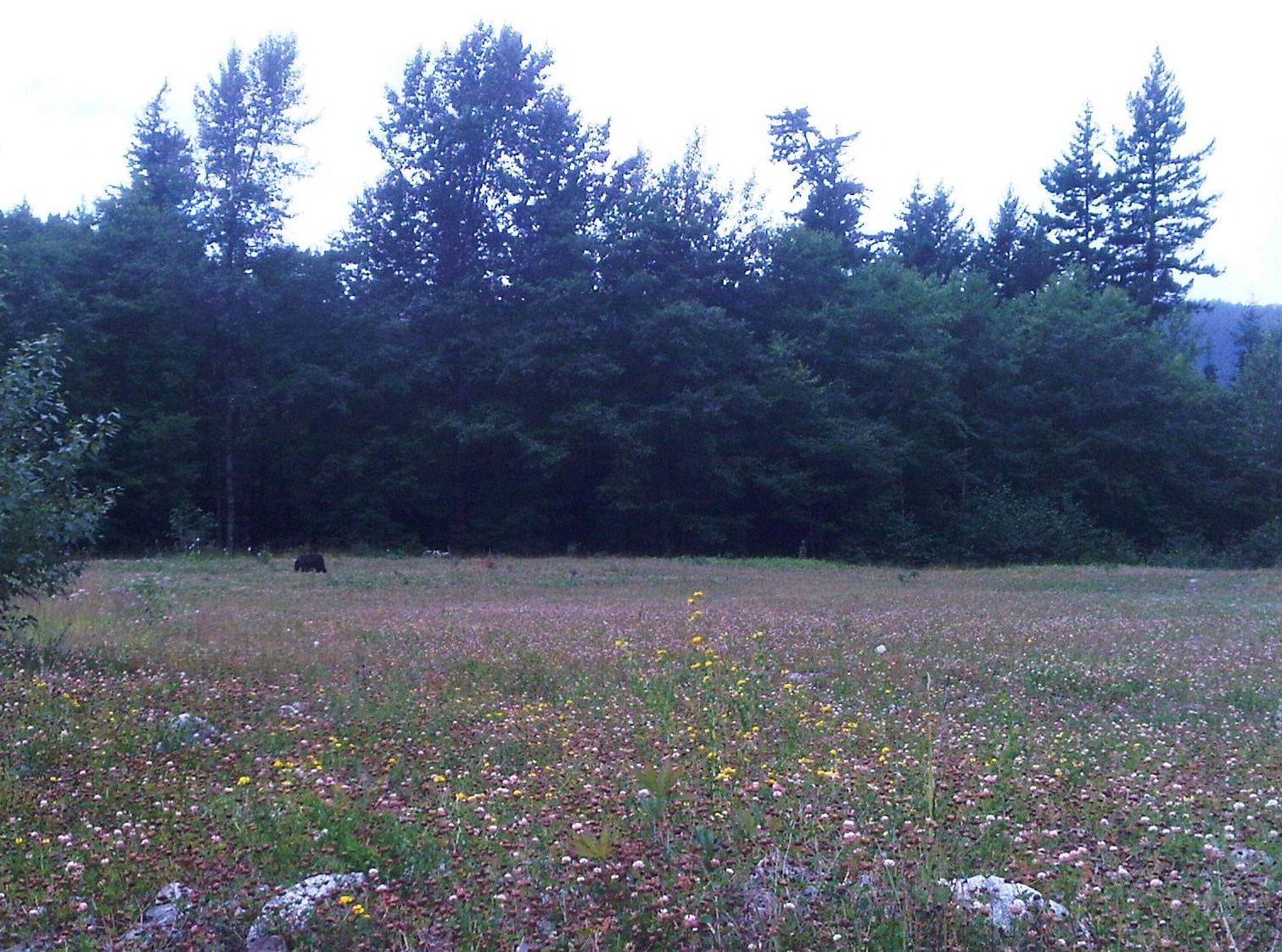 We saw the bear on the drive, not the hike…isn't he sweet looking, grazing in the meadow?
Effusive thanks to my parents who took good care of the kids, as they seem none the worse for wear, but were suitably thrilled to see us when we came home.  It's always good to be home, but at the same time holidays never seem quite long enough. I'm already looking forward to our 10 year getaway :)