I love White Rock, even if it is named after a giant, imported, painted rock.  I am a fan of kitsch.
Since it's not the shortest jaunt from our house we don't make the trip too often, so I take any opportunity/excuse to go there, which just so happened to happen twice in one week!  Hooray for visitors from Ottawa :)  Even if my favourite ice cream/cookie sandwiches were nowhere to be found and the shop employees didn't even seem to CARE.  For shame.
Gemma was pretty uncertain at first about the whole seaweedy sand and encroaching water thing, so she alternated between holding on for dear life and running away, amidst screechy squeals.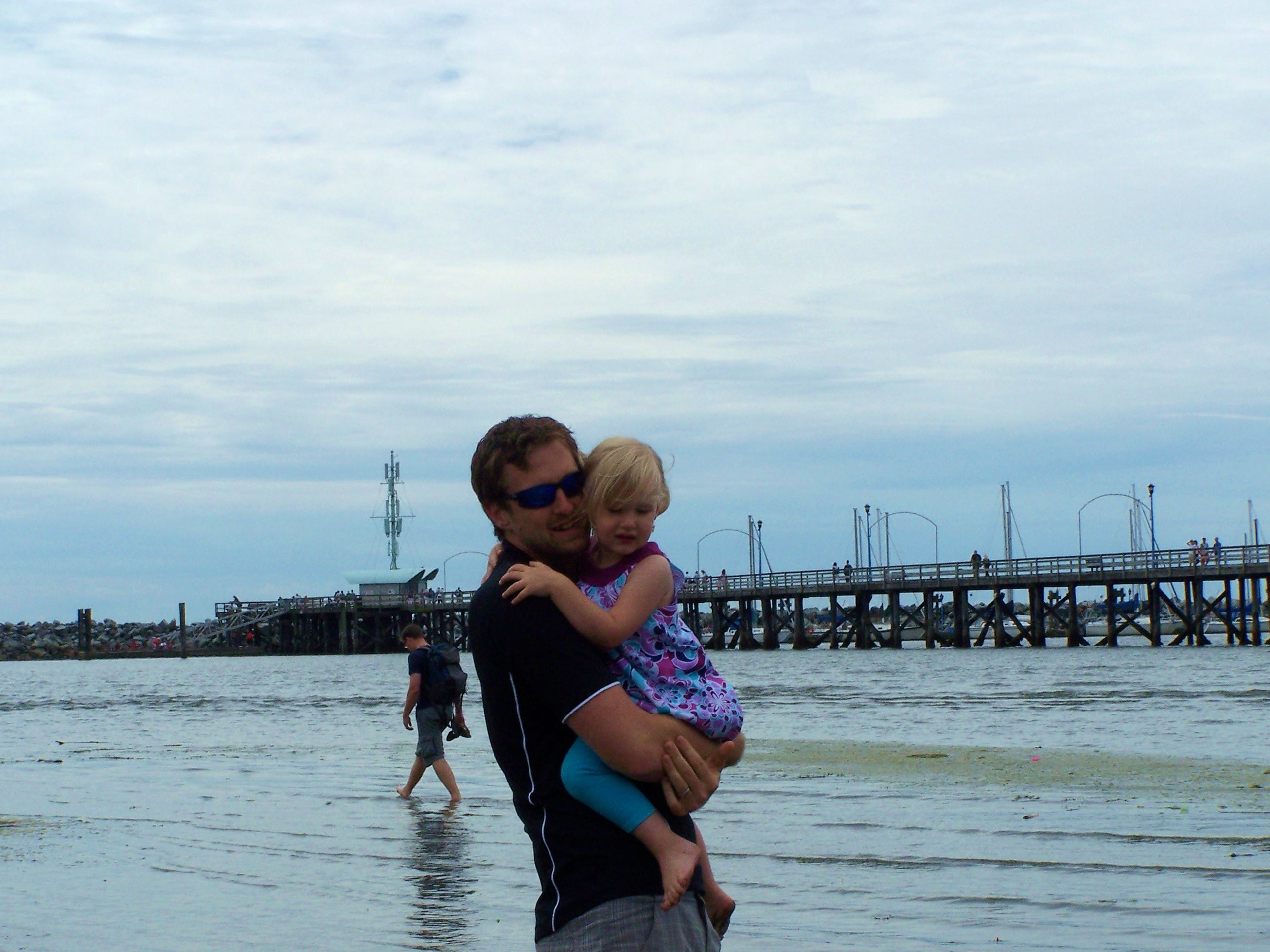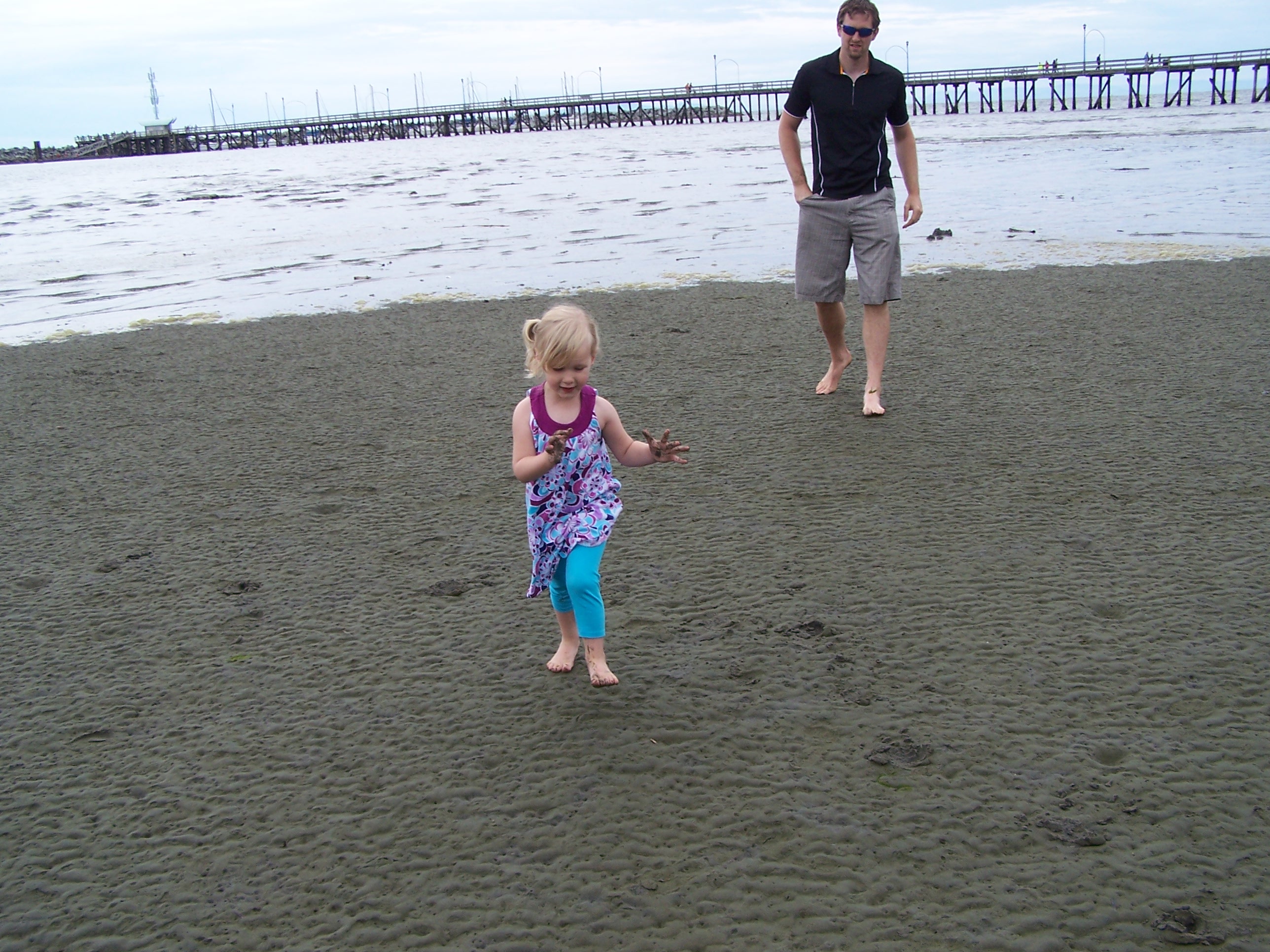 But she warmed up quickly at the sight of a couple purple shells.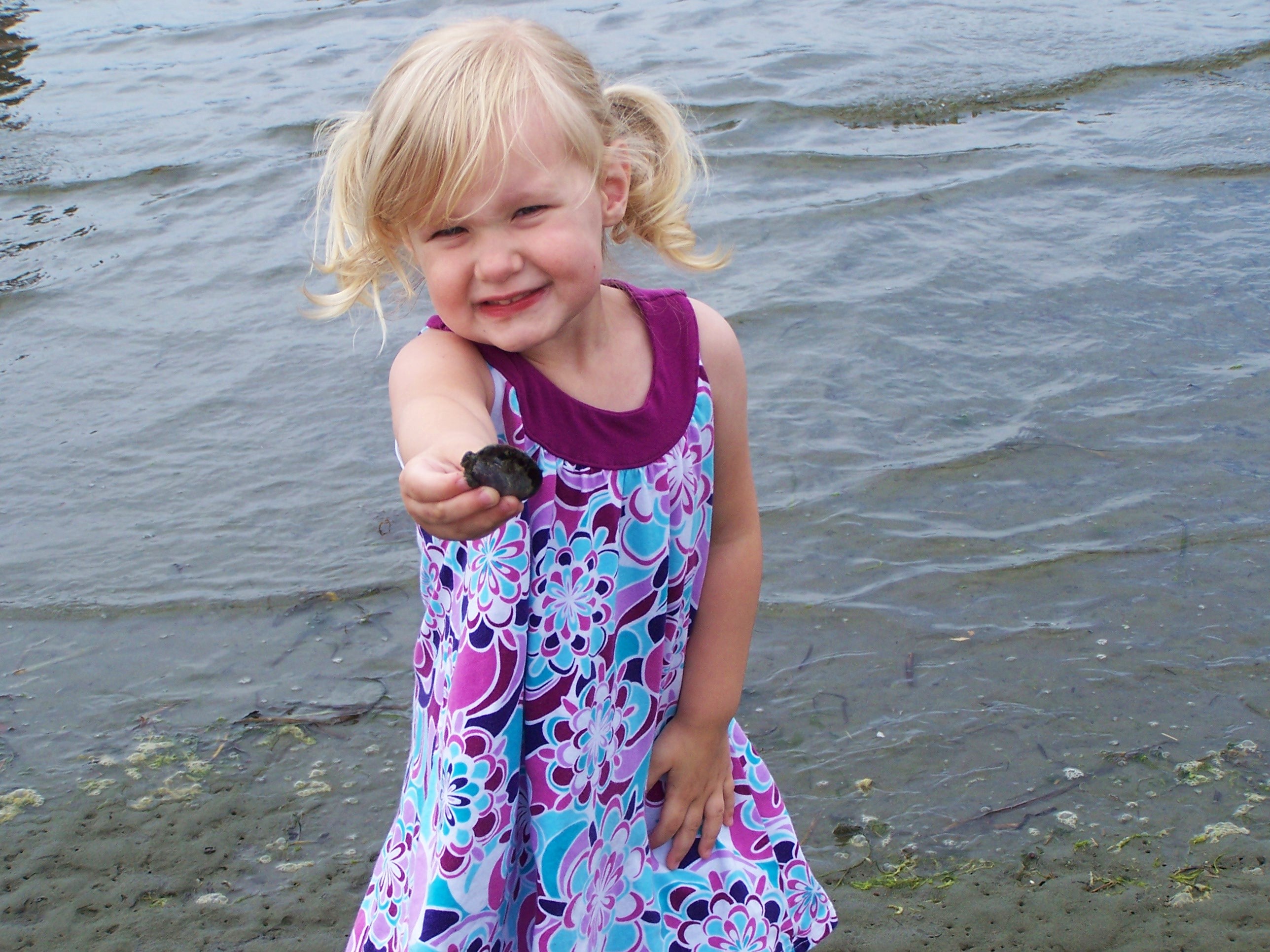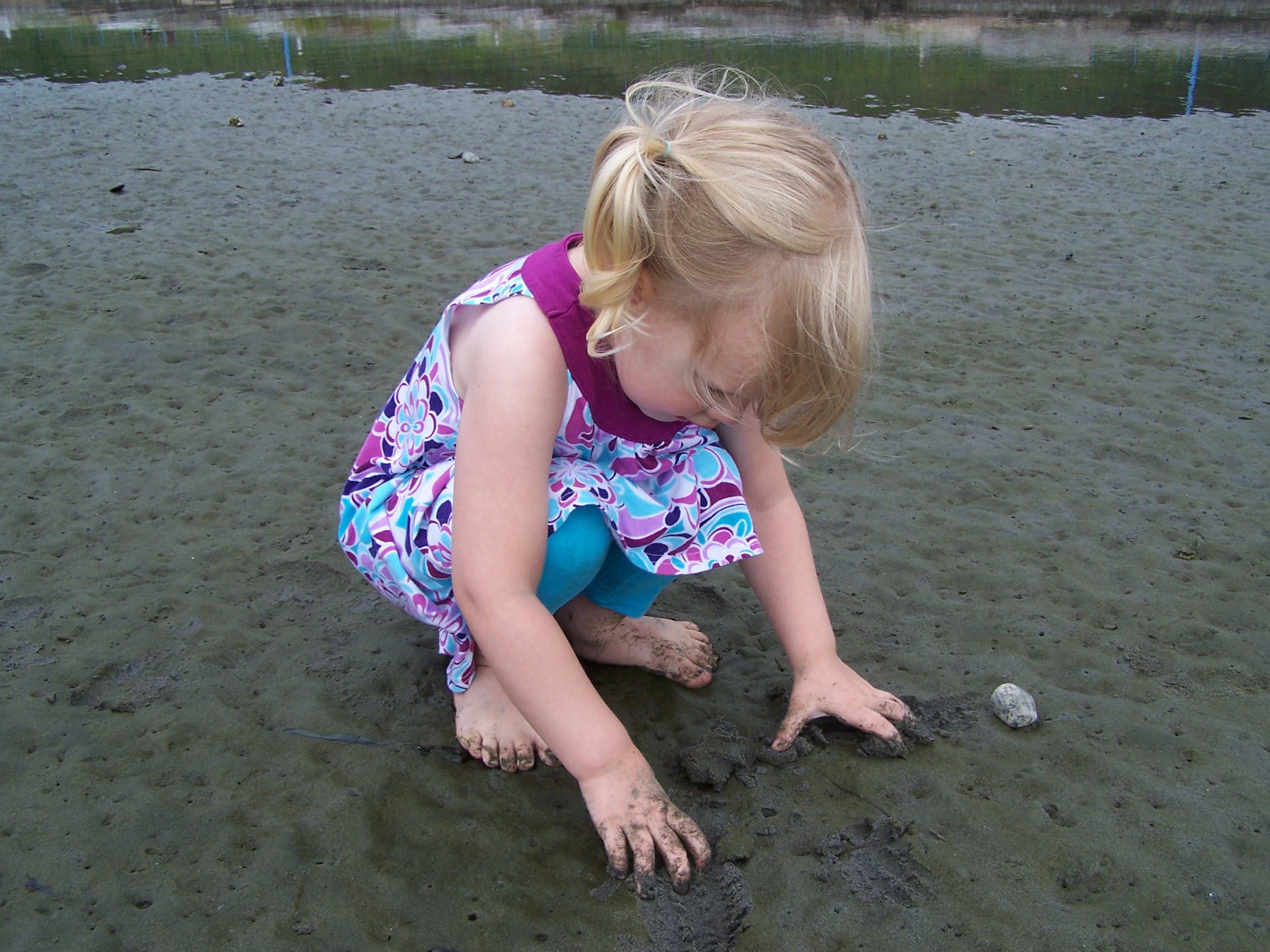 The men really love posing for pictures.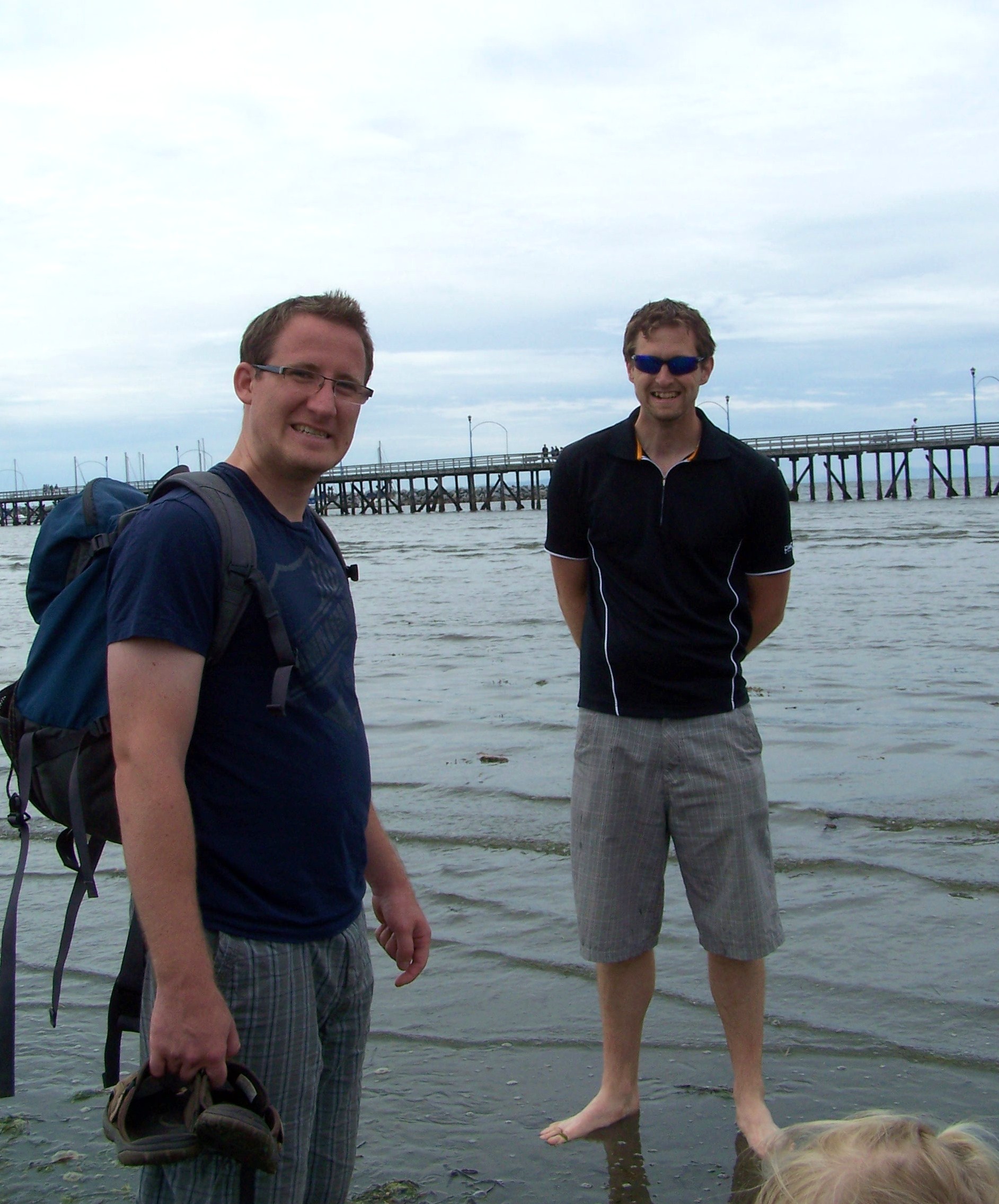 We had some lovely company, who should really visit at least monthly.  If not more.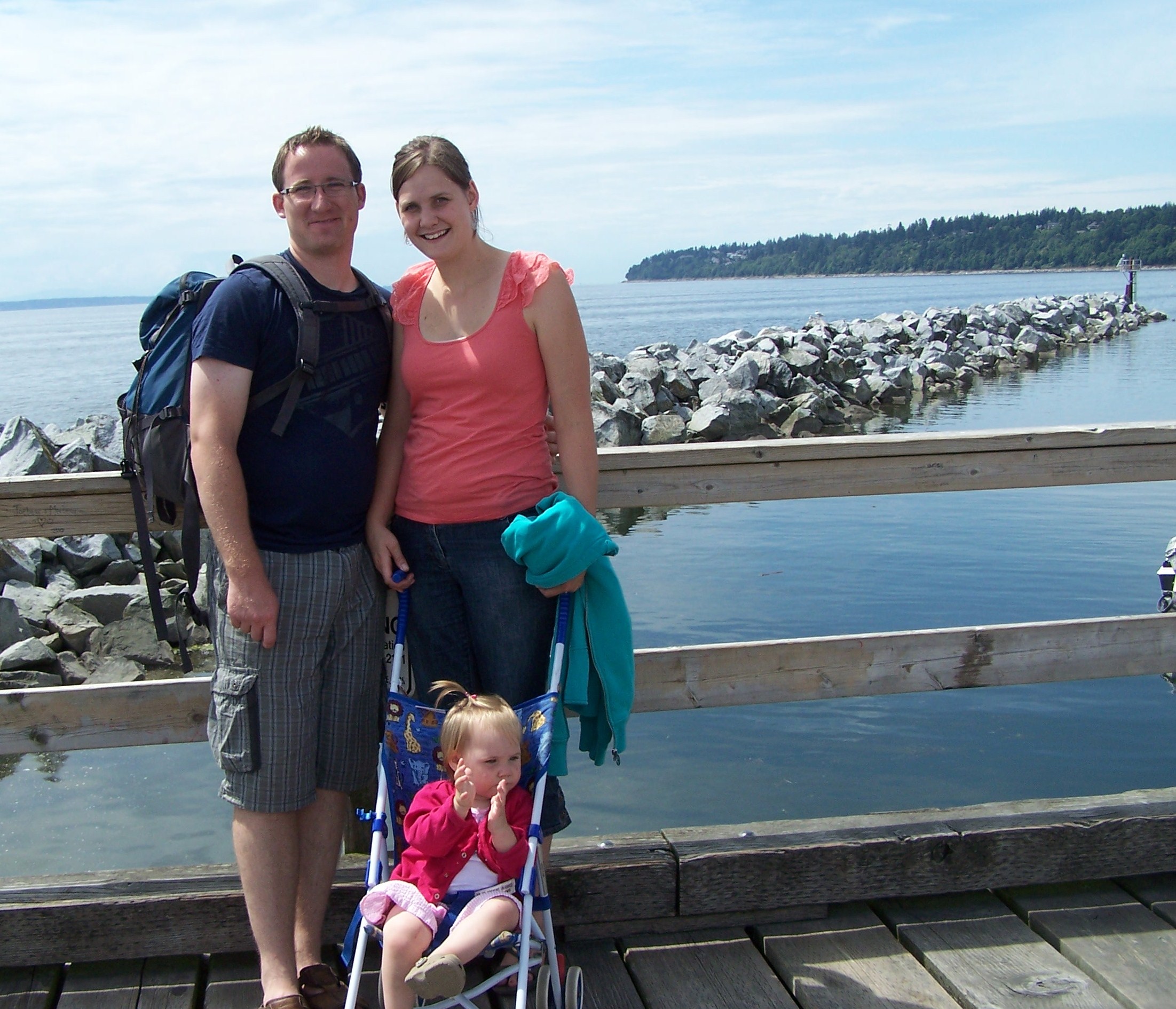 I never get tired of being near the ocean, and I never cease to be amazed at how quickly the tide comes in once it gets going.  God is certainly great.