There really is magic in these magic squares, my friends.  Sweetened condensed milk = magic.  I have yet to find a recipe with sweetened condensed milk involved that I didn't love.  There is just something about that sticky-sweet liquid that makes everything else taste just that much better, and these squares are no exception (not that toffee and chocolate needed much help).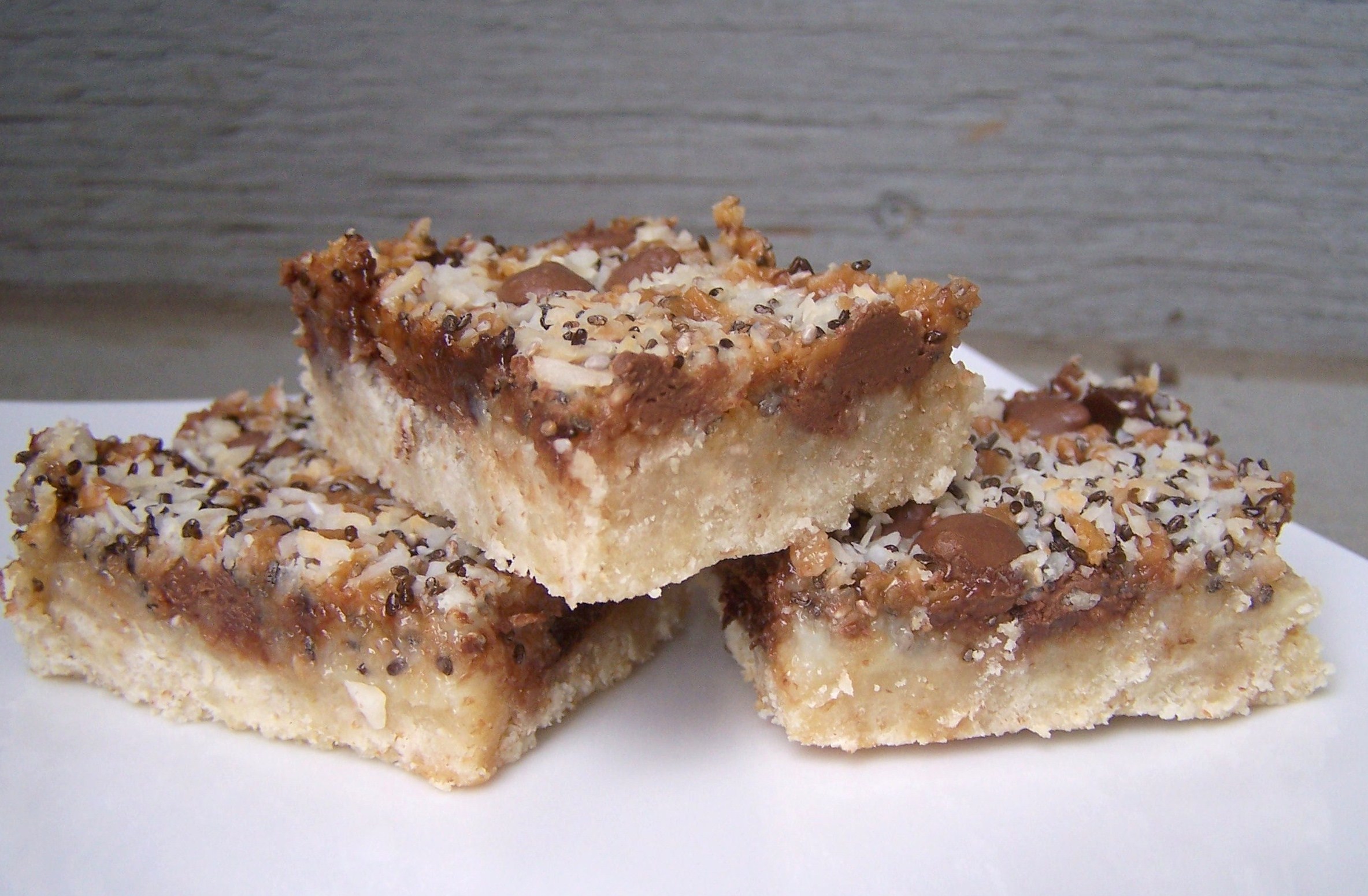 This recipe is an old favourite in the Kampen family, originally from a little pamphlet you could pick up in the grocery store near the flour.  Now they are a favourite in my own family too.  This time I made them with whole wheat flour and some chia seeds instead of sliced almonds so we could feel somewhat healthy enjoying them (ok, and I didn't have white flour left, or sliced almonds…I had a bagful of whole almonds but have you ever tried to slice those things thinly?  Yikes.)  They tasted just as good anyway, so feel free to adapt to what you have on hand.  Dried cranberries and chocolate also make a great topping.
These come together so easily, and freeze really well to have something handy for unexpected company, and these are one my most-requested, fastest-disappearing recipes.  Good thing they're easy to make again :)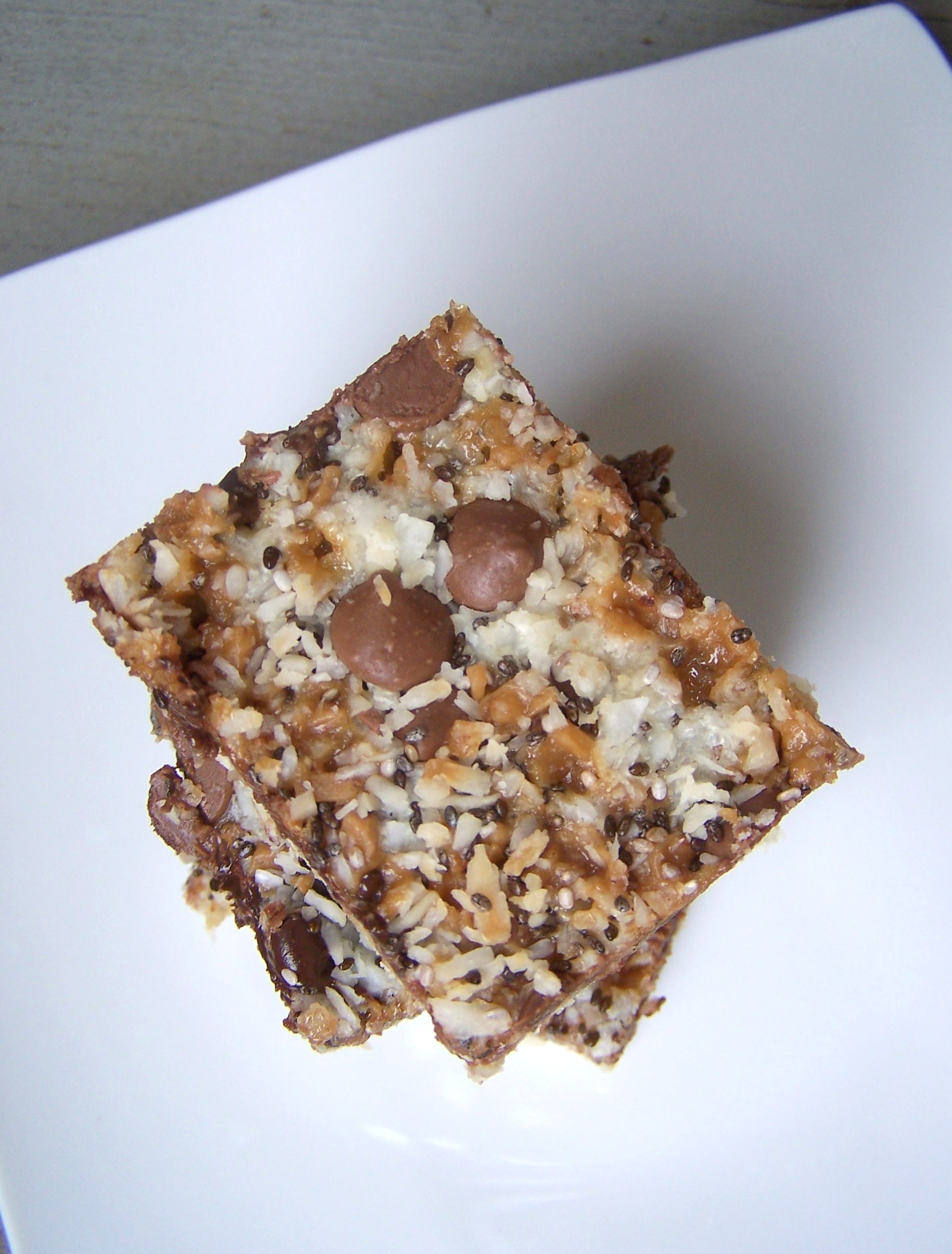 Magic Chocolate Toffee Squares
Sweetened condensed milk works its magic in holding together a shortbread crust and chocolate and toffee topping!
Recipe type:
Snack; Squares
Ingredients
1½ cups flour
⅓ cup sugar
¾ cup butter or margarine
1½ cups semisweet, milk chocolate or white chocolate chips
¾ cup coconut
¾ cup Skor toffee bits
½ cup sliced almonds
1 can (275 - 300 mL) sweetened condensed milk
Instructions
Preheat oven to 350 degrees. Lightly grease a 9x13" pan. Combine flour and sugar. Cut in butter until mixture is crumbly. Press firmly into prepared pan. Bake for 12 minutes.
Meanwhile, combine chocolate chips, coconut, toffee bits and almonds in a small bowl.
When crust is done, pour sweetened condensed milk evenly over crust. Sprinkle with chocolate chip mixture. Press down firmly. Bake another 20-25 minutes, or until lightly browned. Cool completely before cutting into bars.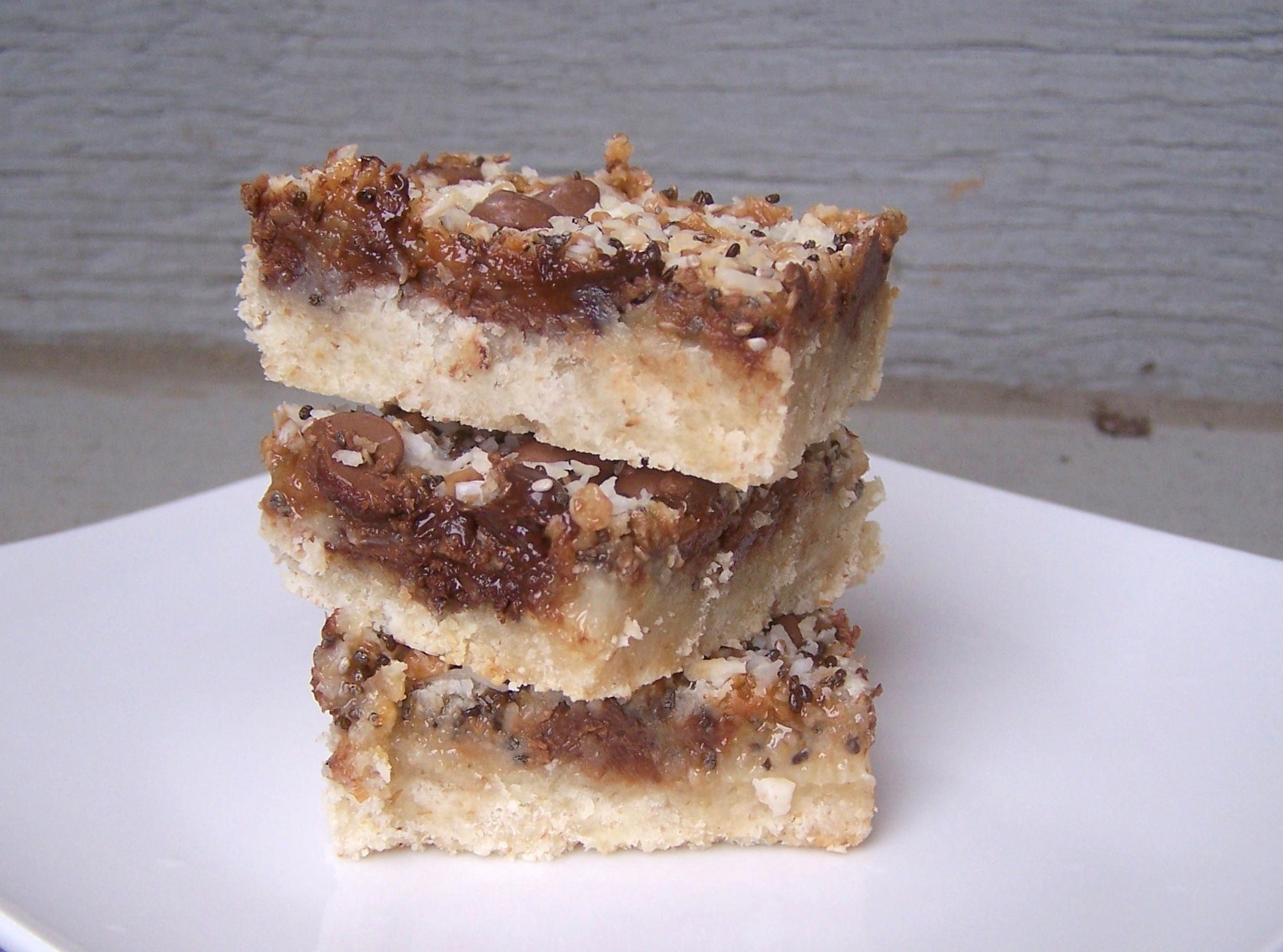 Recipe adapted from Robin Hood.