With summer heat comes a craving for summer drinks, and for me the ultimate (non-alcoholic :)) summer drink has to be iced tea.  If I'm going to have something besides water, I generally won't head to fruit juice since I'd much rather just have fresh fruit, especially while it's in season.  But there's something about iced tea that is different and refreshing and good on it's own, with cookies, with hamburgers…pretty much any time of day.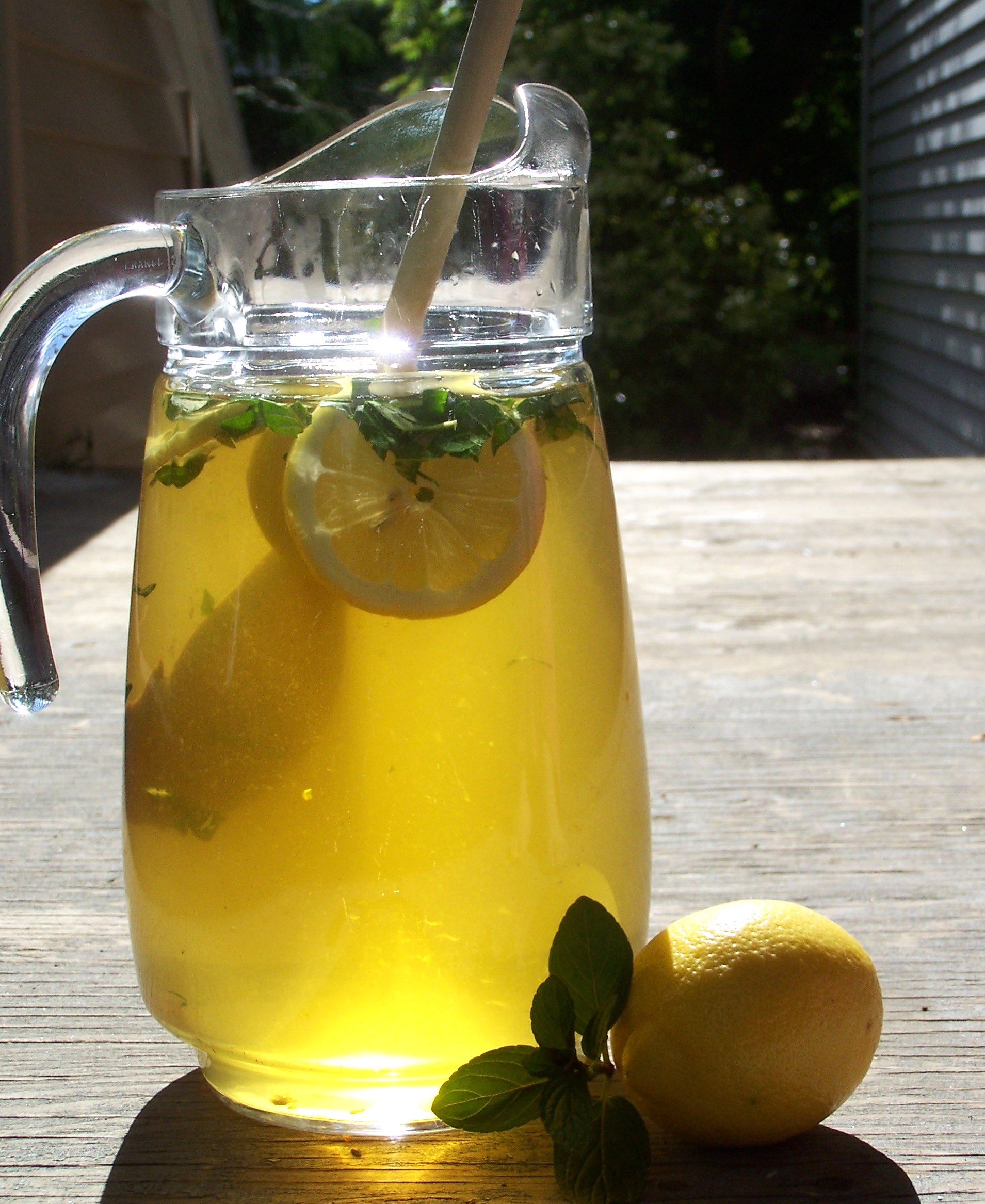 I'm not a fan of hot drinks, except for the occasional hot chocolate in the dead of winter, but I am always slightly envious of people who can enjoy a good cup of tea, so drinking iced tea makes me feel included with the "hot drinks crowd", even if I am still the quirky one in the group.
Carl has become a huge fan of green tea, with it's naturally decaffeinated anti-oxidant powers.  This iced version is something I can definitely get on board with, since it makes great use of all my fresh mint and I'm crazy enough in hot weather to be annoyed if ANYONE drinks hot drinks in my line of vision.  (Side note: only about 3 months till fall!)
Make it tonight and drink it tomorrow since it has to be nice and cold and all the flavours need to meld together into refreshing deliciousness.  Your lemon slices and mint will sink to the bottom overnight and not fall into your cup – if you want your lemon slices floating at the top, add them right before serving.

Iced Mint Green Tea
Ingredients
6 bags green tea
8 cups boiling water
3 lemons
2 bunches fresh mint (10-15 leaves)
⅓ cup sugar (or to taste)
Ice cubes
Instructions
Boil water, and pour over tea bags. Let steep for 5-8 minutes.
Meanwhile, slice half a lemon to garnish drinks, and juice remaining 2½ lemons into a large pitcher through a sieve to make sure you don't get any seeds. Roughly chop mint leaves and throw them in with the lemon juice, along with a bunch of ice cubes. Remove tea bags and dissolve sugar in tea. Pour tea over ice cubes. Chill thoroughly (ideally overnight) before serving, and serve over ice garnished with lemon slices.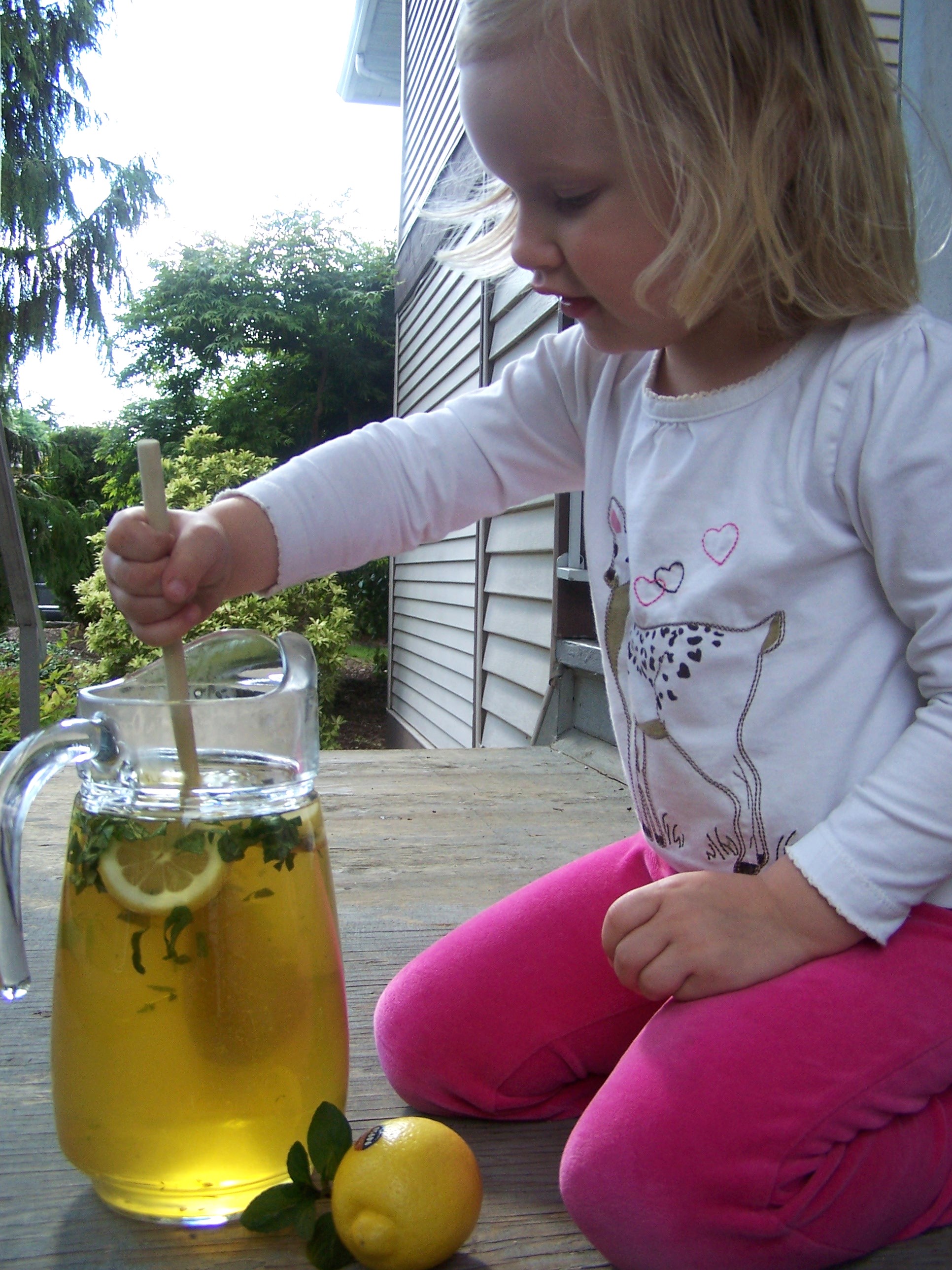 This is a great drink to make with a little helper – get them to throw in the ice cubes and lemon slices and rip up the mint leaves to throw in – Gemma had so much fun she even braved drinking some!  It really is true what they say – if you get your kid involved in making something they are much more likely to be willing to try it, as I'm finding more and more often these days.
Enjoy, and stay in the shade!
(recipe adapted from A Full Measure of Happiness)