This is one of my favourite recipes for a fresh, light dessert after a heavy dinner of something like burgers or steak. It's so easy and can be made WAAAAAAY ahead so you don't have to do any dessert prep on the actual day of your gathering!  It's also a handy one to have on hand in case of unexpected guests, and if they don't come you can eat it bit by bit and freeze the part you aren't eating so there's no pressure to eat a whole cake between the two of you before it gets stale – a pressure the two of us here take very seriously.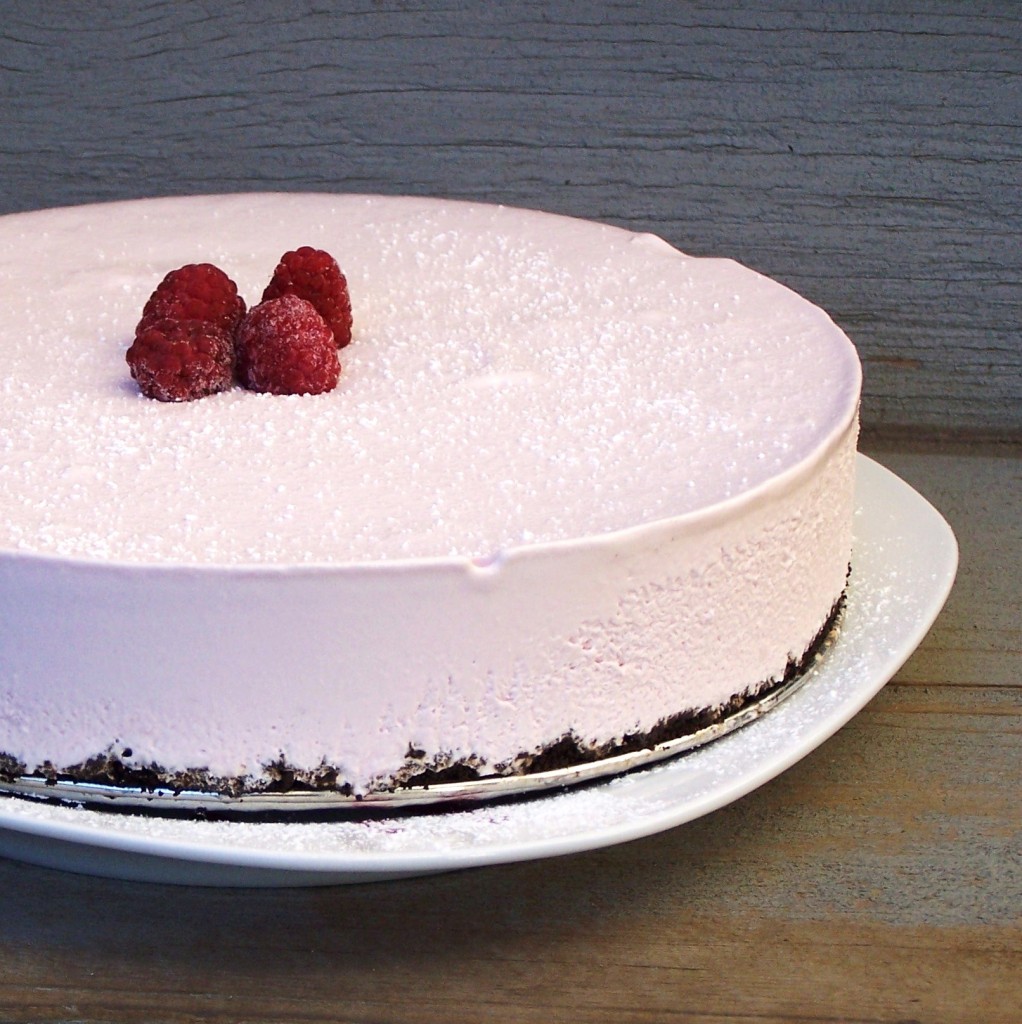 The recipe came to me from the wife of my old boss, after we enjoyed it at a barbecue at her house one day, and I was amazed (and happy) to find out how easy it was!
Since it doesn't actually take fresh raspberries it can be made anytime of year.   I would say it tastes more like a sherbet or gelato cake than a cheesecake, since the raspberry flavour is really dominant and the frozen texture is so creamy and fresh, and my non-cream-cheese-eating hubby loves this so the flavour can't be too strong.
To make it gluten free, this is fantastic without any crust, and can be made in an ungreased 9″x13″ baking dish as well.
Frozen Raspberry Cheesecake
Light, fruity, and unbelievably easy.
Ingredients
CRUST:
1 cup chocolate cookie crumbs (such as Oreo)
2 tbsp butter, melted
FILLING:
1 (250g) pkg cream cheese, softened
1 can raspberry juice concentrate, thawed
2 tbsp icing sugar
1 L Cool Whip, thawed
Instructions
FOR CRUST: Combine cookie crumbs and butter and press into bottom of a 9" springform pan. Freeze for 15 minutes, or whatever time it takes you to get the rest ready. (This can also be made in a 9x13" pan if you want squares, or can be made entirely crustless to be gluten free, and still delicious!)
FOR CHEESECAKE: Beat cream cheese until very smooth.
Gradually add raspberry juice and icing sugar, beating until smooth. Fold in Cool Whip. Pour onto crust. Cover and freeze at least 4 hours, or overnight.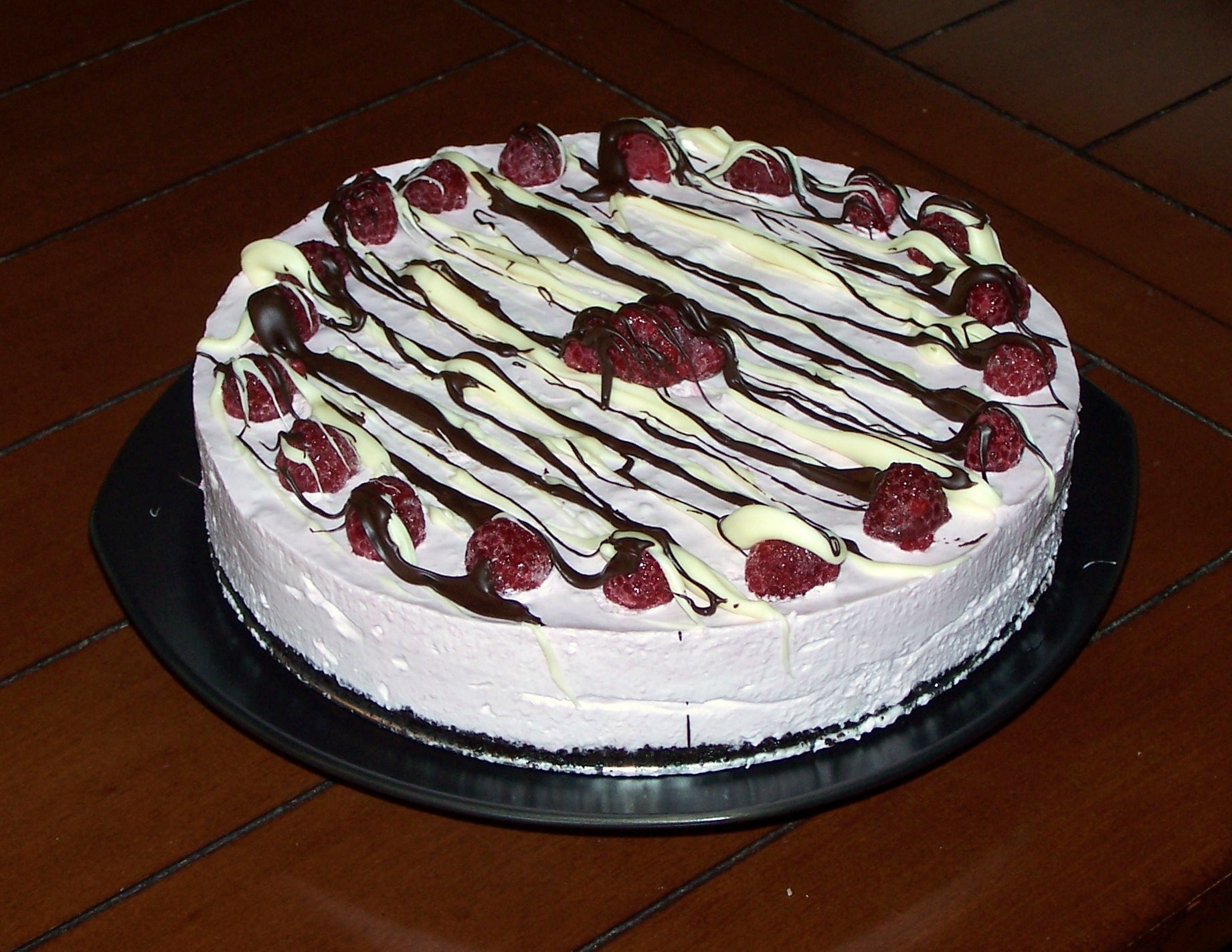 You can also dress it up for a special occasion with some fresh berries and chocolate drizzle!