Well, our family grew by one more yesterday!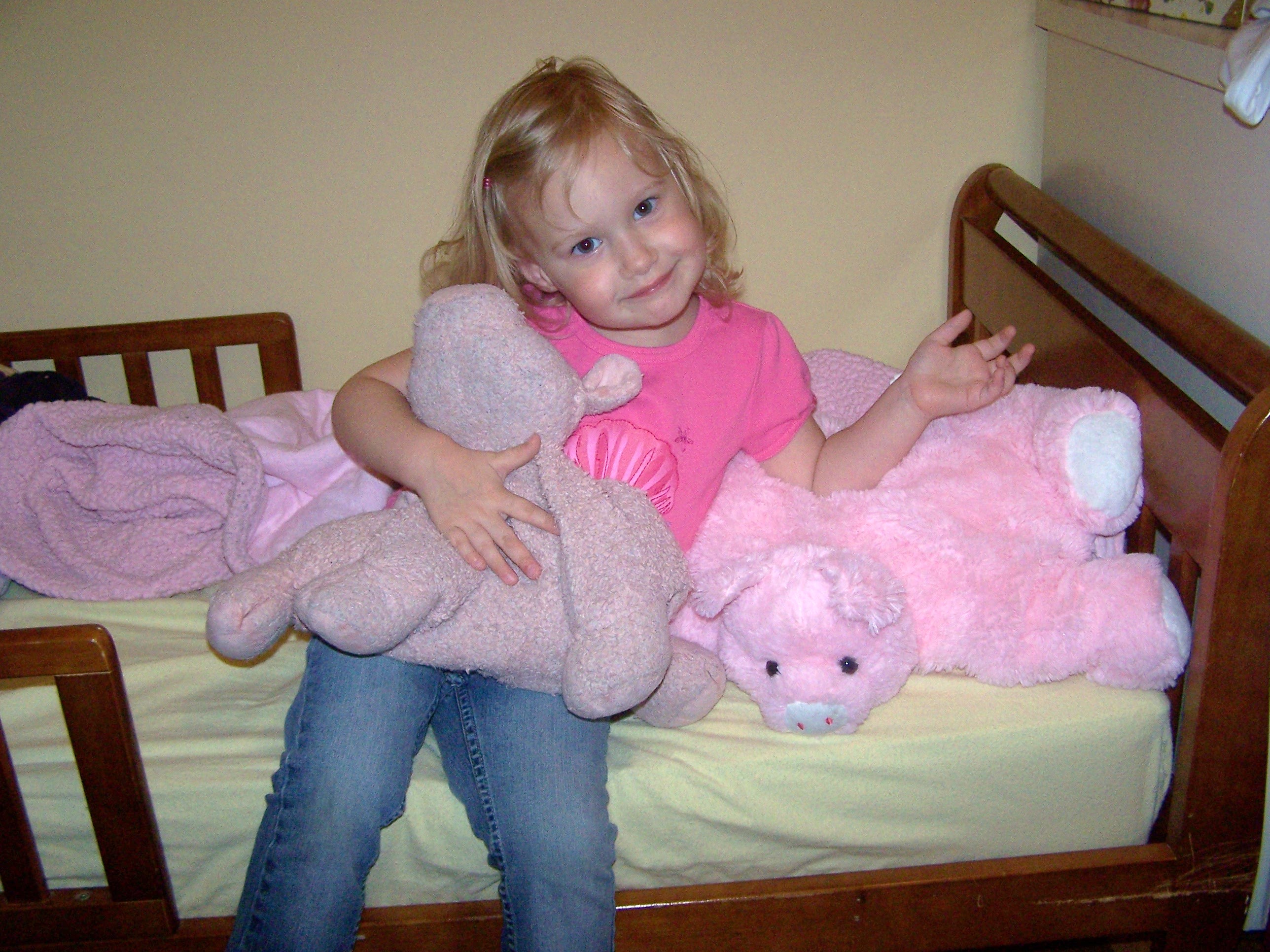 One more piggy, that is.
Gemma got a stuffed piggy as a gift when she was a newborn and latched onto it almost immediately, and along with that came a serious love for all pigs, whether alive, statuesque or stuffed.
This guy was the highlight of our trip to the zoo: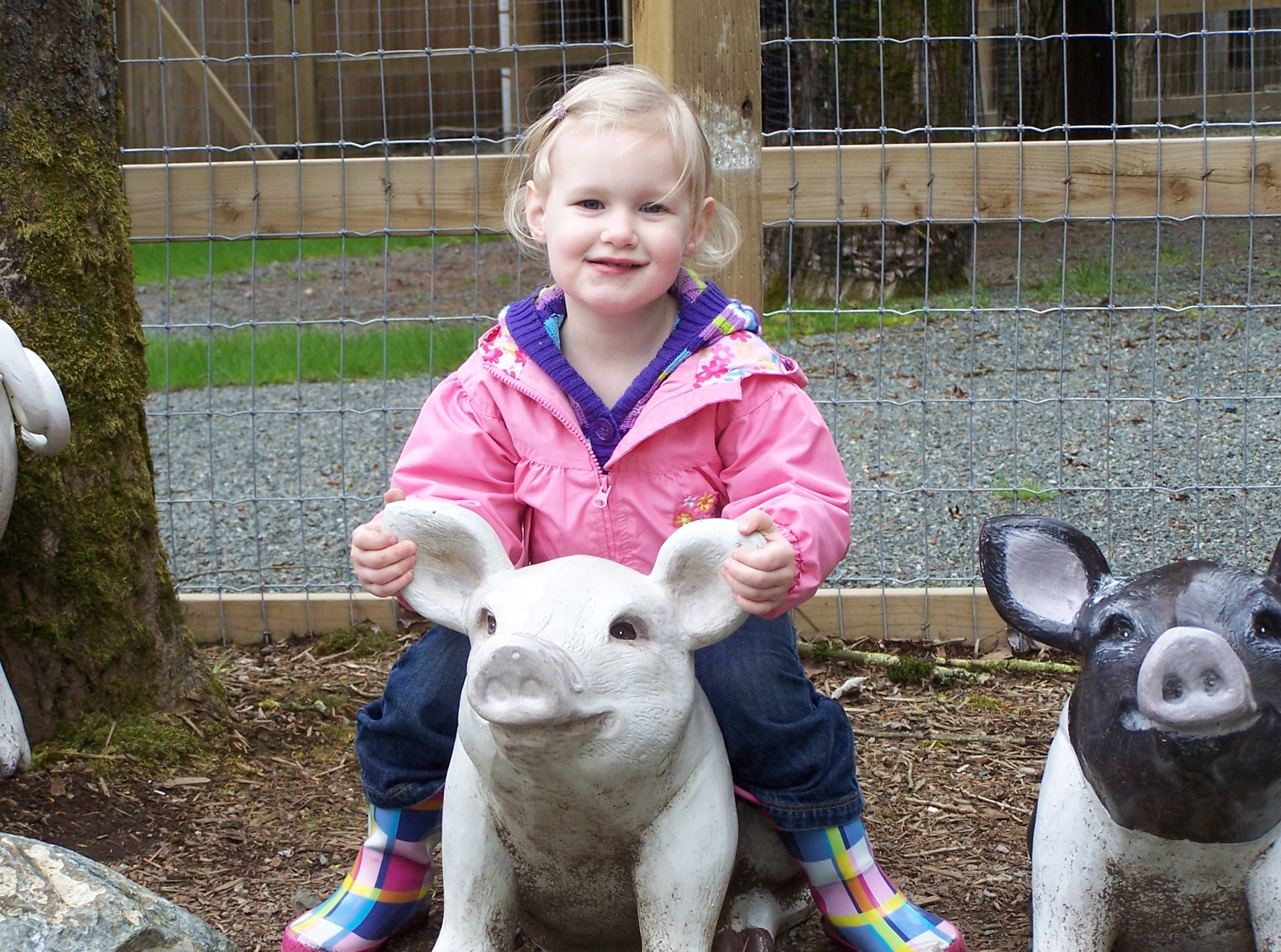 We recently also discovered the EcoDairy near our house, which we'll certainly be visiting weekly not just because they have amazing fresh local and organic produce and specialty products at great prices, but also because they have a row of animals outside to pet and admire, including two very friendly pigs!  
And yesterday at the store Gemma spotted not one, but TWO new piggies she just HAD to have.  One was a fluffy kids' stool with a pig face as the seat, but I couldn't think of a reason I'd want to fill more floor space with that.  The other, however, was a PILLOW pig!  Since Gemma's well-worn old piggy is in fact what she uses as a pillow, this was too good to be true.  Here was a pig pillow that is actually MEANT to go in the washing machine and dryer!  And he can be velcroed together so he stands up, which is just the cutest thing.  Into the buggy he went, with a very happy Gemma who loudly informed the checkout lady that he was NOT to go in a bag, but right back to her arms.
And I am happy to report that old piggy has been moved to the side of the bed and new piggy (Pillow Piggy, aka PP, as he's been named) functioned successfully as a pillow.  I don't expect old gray piggy will be making a disappearance anytime soon but hopefully with a few less washings he will live out his golden years in happy one-piece-ness.  
Gemma spent the afternoon introducing all her pigs to each other and making sure they were all friends, then informed me with great relief that they were all getting along, sharing and taking turns.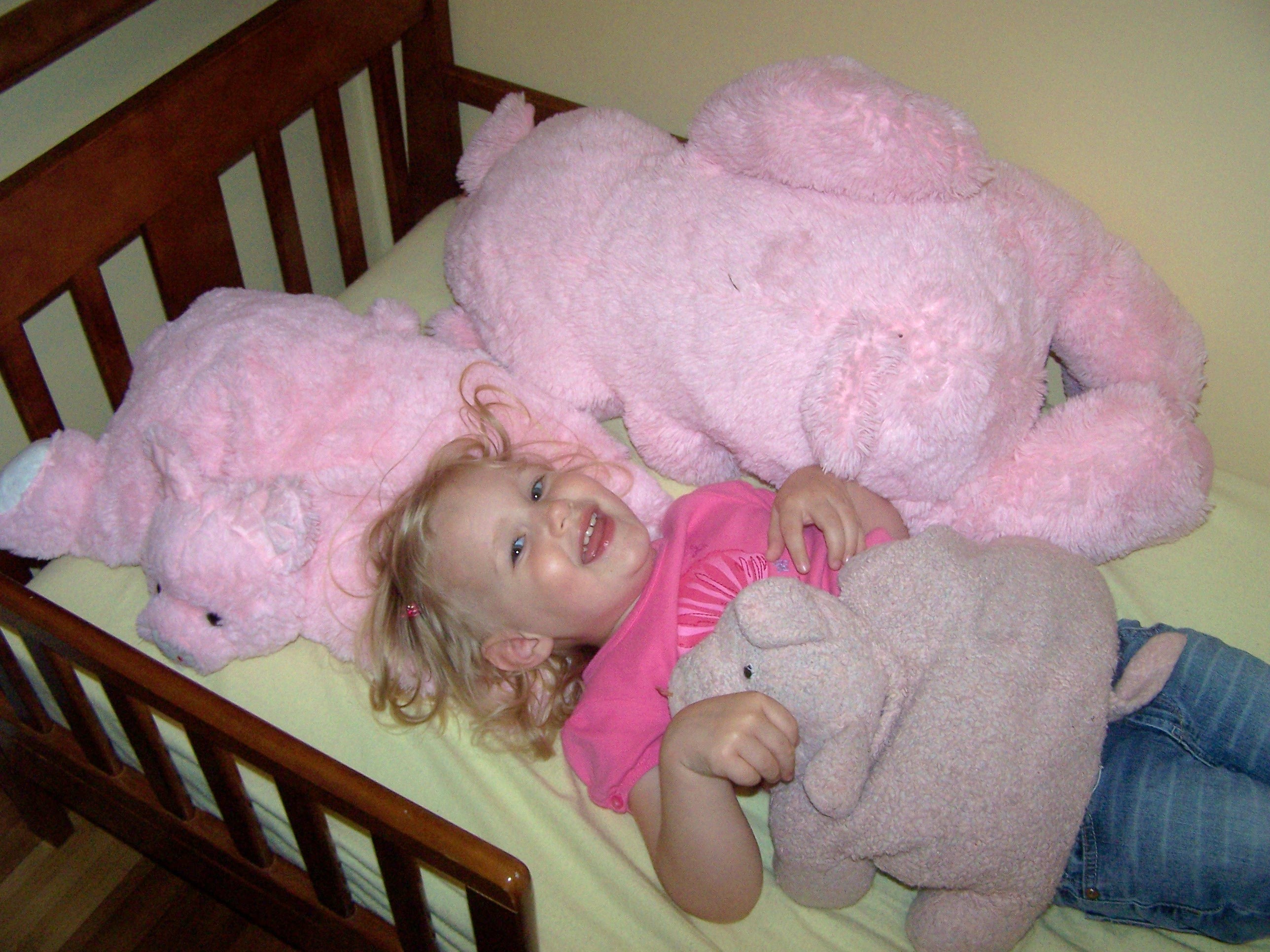 These kinds of family additions are really very easy to adapt to.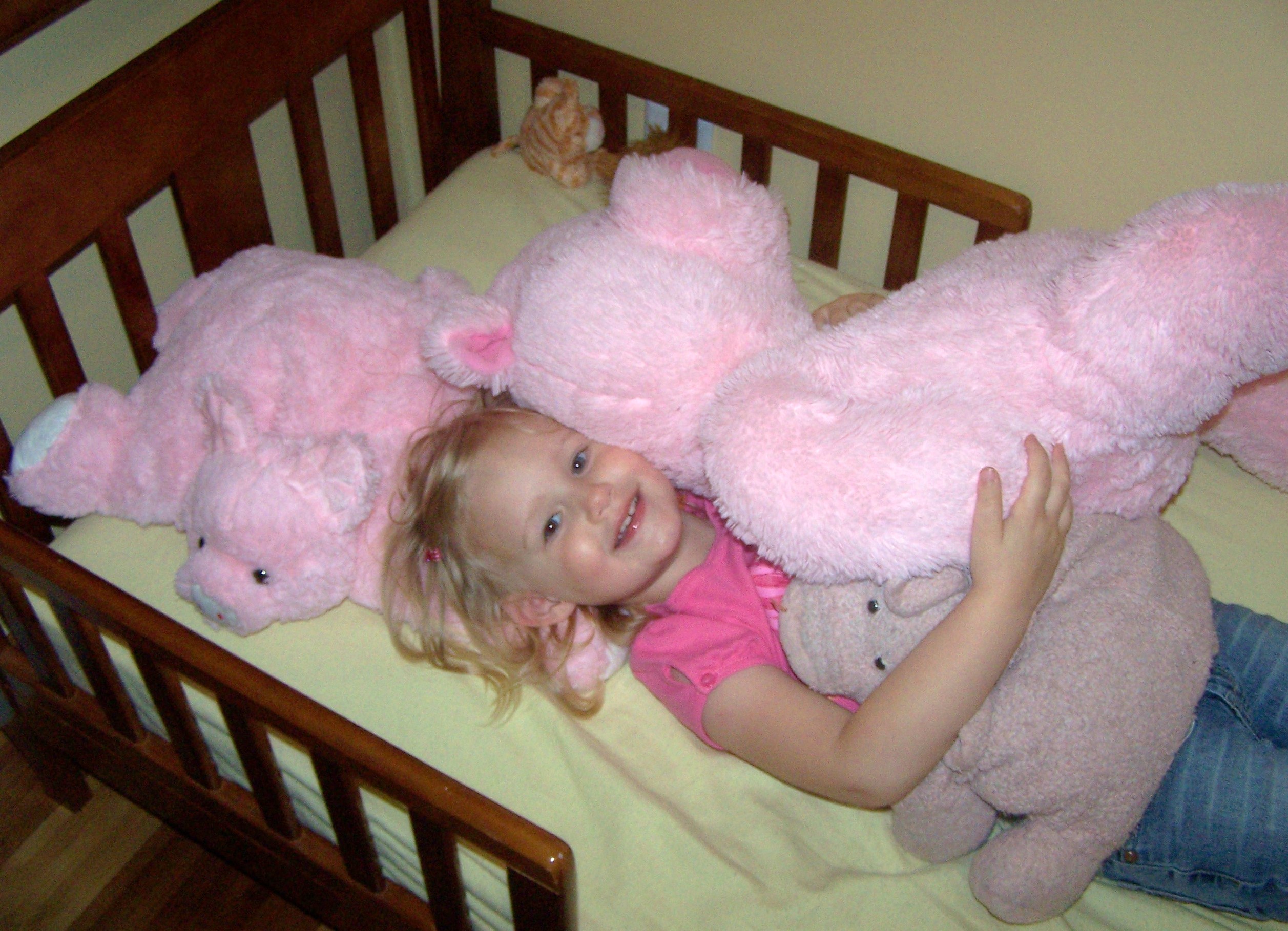 (PS: A very happy milestone birthday to my dear friend Andrea's lovely mom!! :) )