Last night's schedule, which is very similar to the night's schedule for the past 8 months or so, for those of you who are interested and wondering if mother's really do deserve a day of their very own:
11:00pm – Go to bed.
1:00am – Feed Kristopher.
1:45am – Get up to find Gemma's lost kitty, a tiny stuffed animal somewhere in a dark room.  Succeed after about 10 minutes.
2:30am – 3:45am – Up with a crying (teething?) baby, who after about 20 minutes is no longer upset but thrilled to have company and ready to play.
4:45am – Gemma has to go to the bathroom and ask worriedly if baby Joy is being eaten by ants. (? I am as confused as she is.)
6:45am – Feed and change Kristopher.
7:00am – Awakened by the feed and change, Gemma joins us in our room and jumps on the bed/us until someone who is not me gets up to play around 7:45.
8:30am – Get out of bed and reflect happily that Kristopher went a 6 hr stretch without eating and Gemma didn't try to climb into our bed 5 times.
Simple joys, my friends.
As the shampoo bottle says so well, rinse and repeat.
Mom, I hope this doesn't make you reconsider your agreeing to stay here for a night or ten :)
They are learning to fend for themselves quite nicely…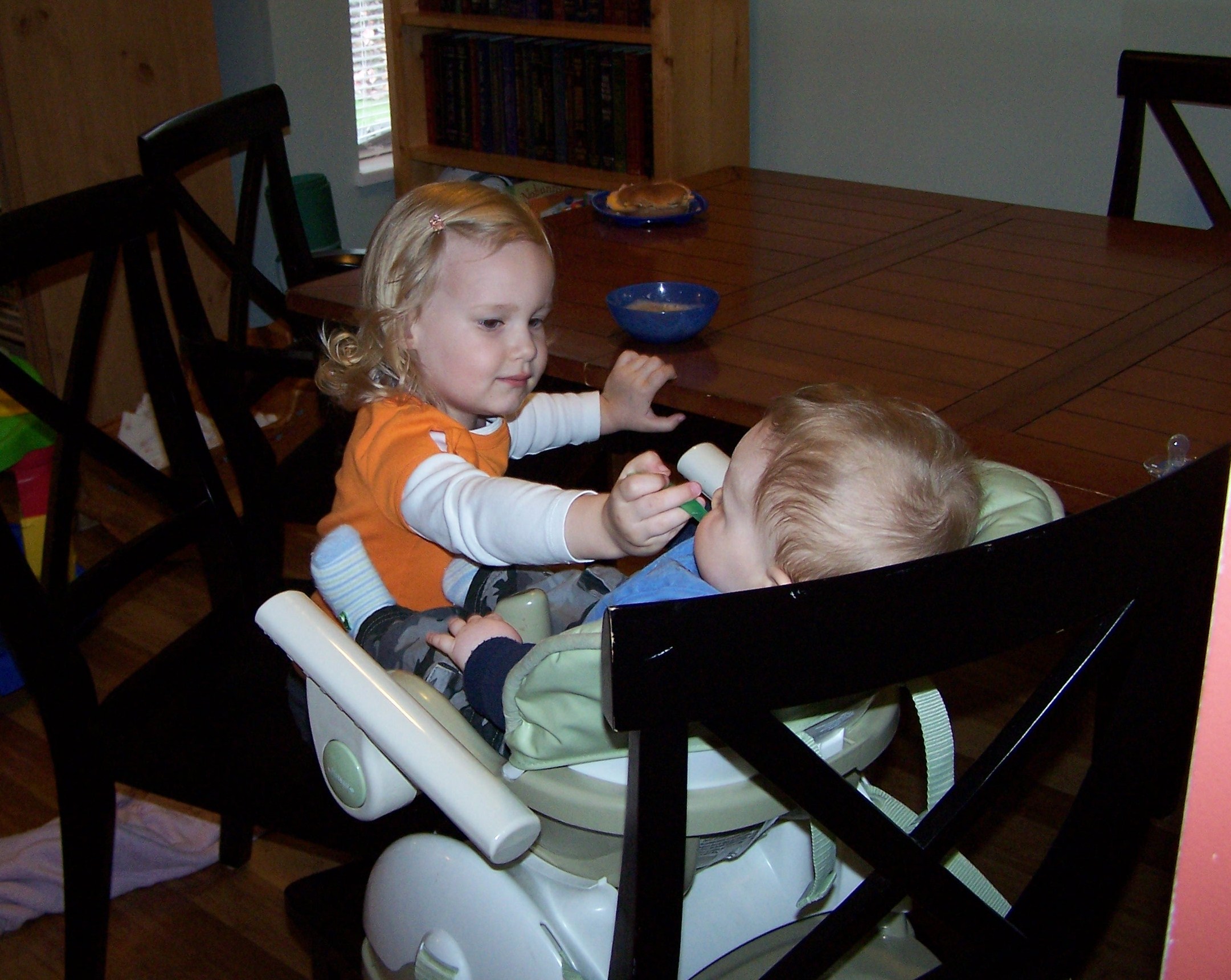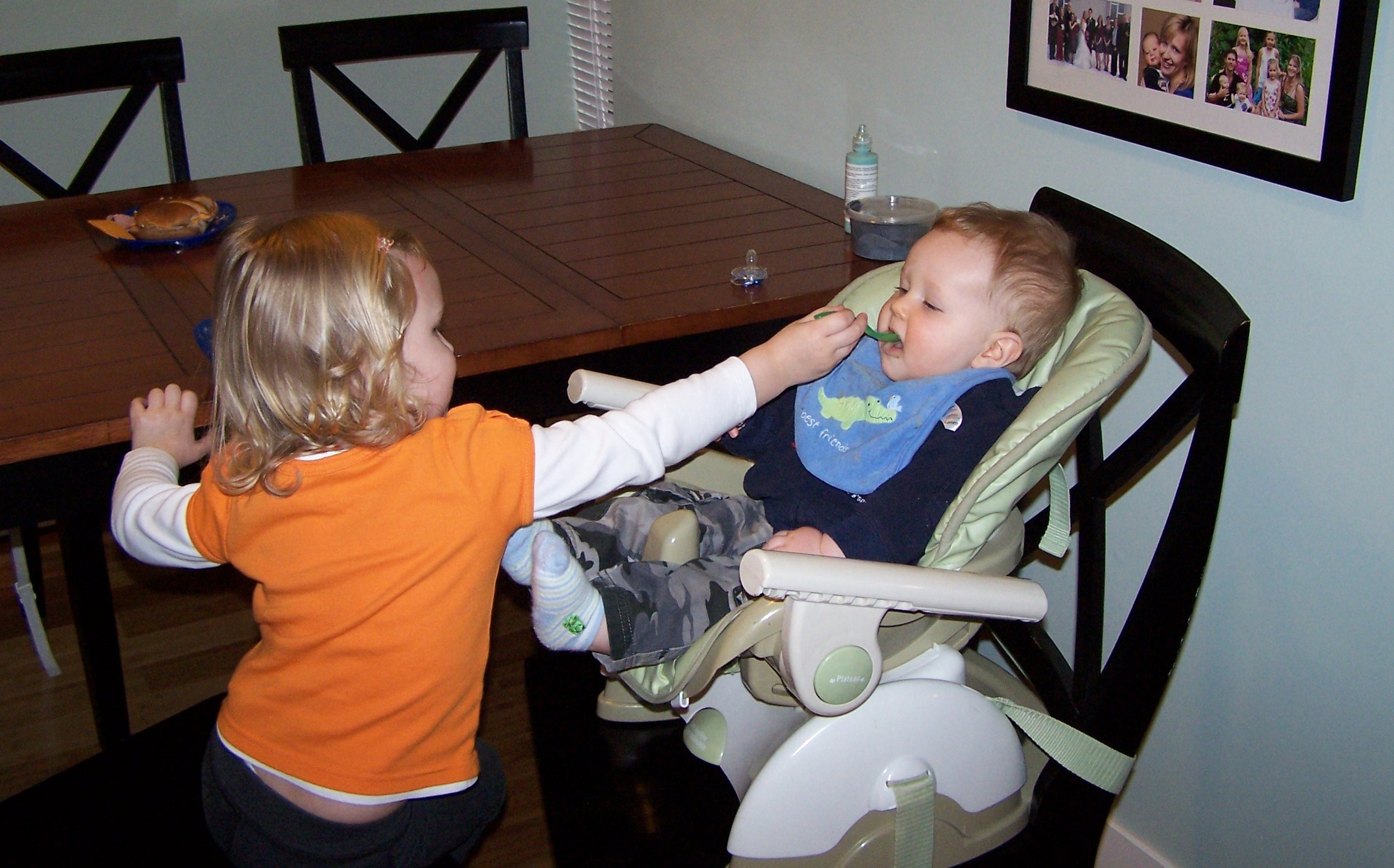 And they are irresistibly cute…
Happy Mother's Day, moms!  Hope you all have a lovely day of rest and refreshment :)