Even more cookies!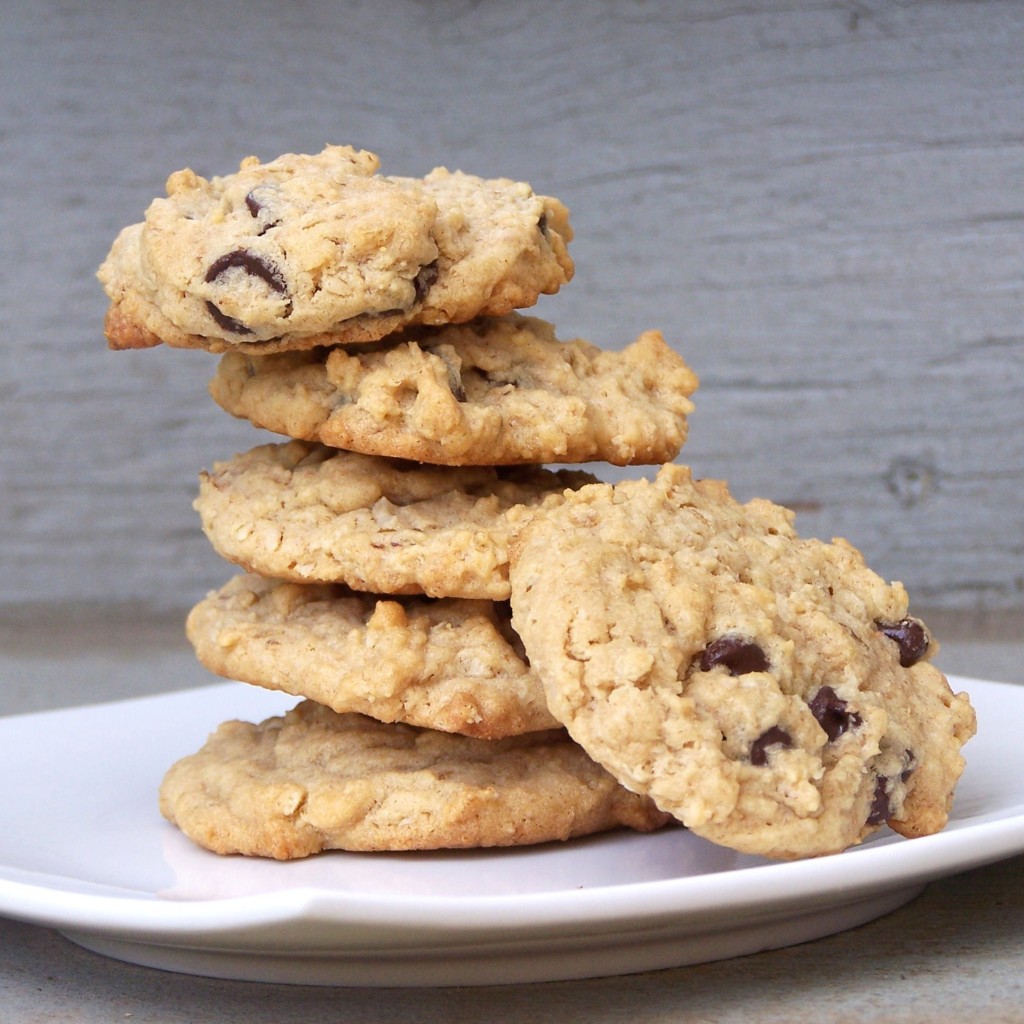 When you make cookies every week or so, you can easily get stuck in a rut of making the same ones, so you need a LOT of great recipes to cycle through to keep everyone on their toes.  I think plain ol' chocolate chip cookies are probably my favourite food ever, and recently I updated my only-food-for-the-rest-of-my-life choice to cookies…this is a constant dilemma in my mind between cheese, soup, berries and cookies, but for now the cookies are on top.  
If YOU could choose only one food you had to eat for the rest of your life, what would you choose?
I hope this doesn't keep you up at night like it does me.
Anyways, in the one-food-for-rest-of-life scenario, I am torn as to whether that means I have to choose ONE cookie (or soup, cheese, berry…) or if that means anything that is any kind of cookie.  Obviously this makes a big difference in the choosing. In the cookie department, assuming it is a cruel, cruel world I find myself in and I have to choose only one variety, I am torn between the plain ol' chocolate chip cookies and these cookies.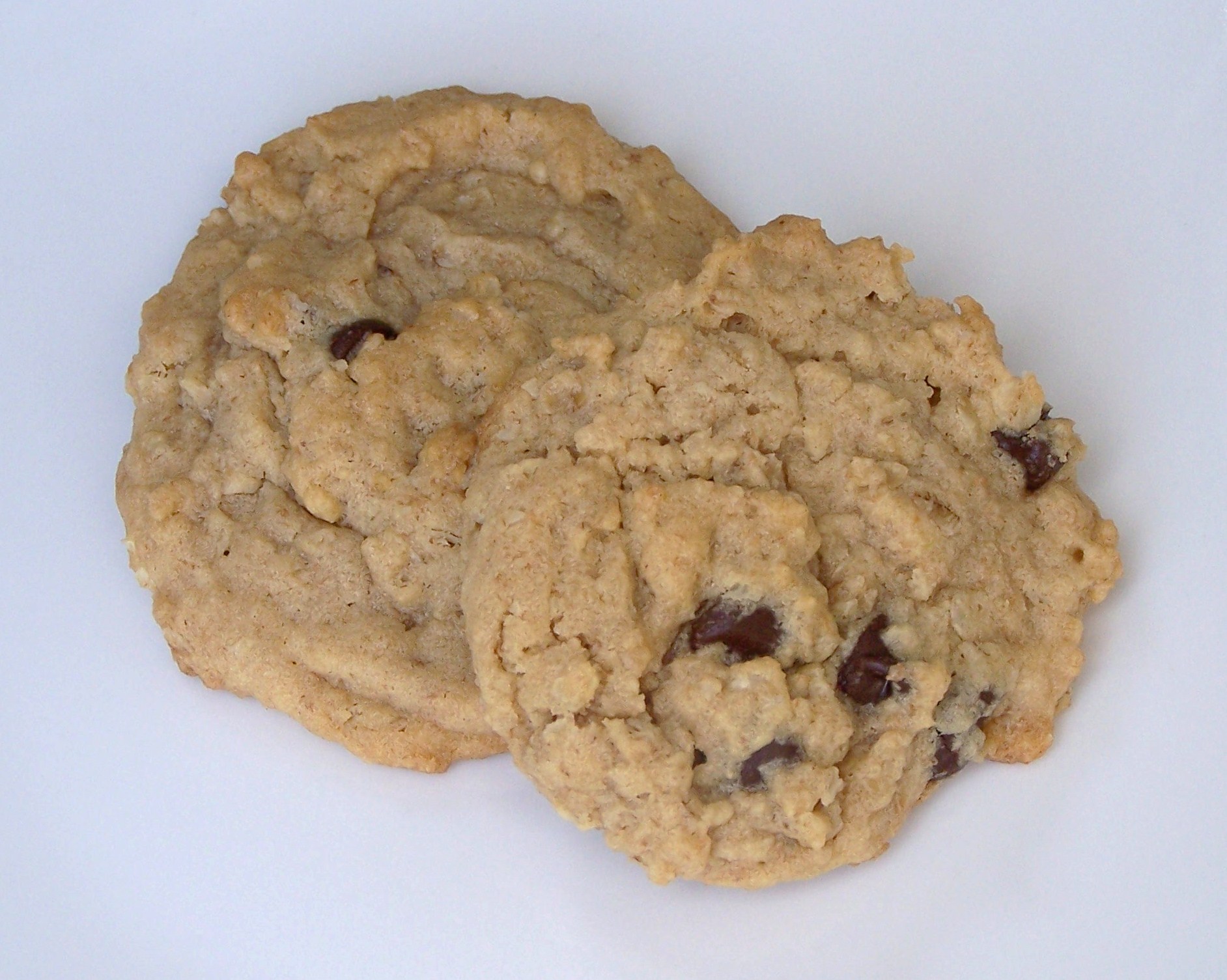 Try them and tell me what you think…these definitely have more health value and would probably sustain me longer, but the saltiness of the peanut butter is troublesomely addictive, and if my cruel world also comes sans freezer there might be trouble of the waistband variety.

Peanut Butter Oatmeal Chocolate Chip Cookies
Hearty, addictive, and reasonably healthy!
Ingredients
1 cup whole wheat flour
1 cup quick-cooking oats
½ tsp baking soda
½ tsp baking powder
¼ tsp salt
½ cup butter or margarine, softened
½ cup granulated sugar
½ cup brown sugar
½ cup peanut butter (not low fat)
1 egg
1½ tsp vanilla
1 cup semi-sweet chocolate chips
Instructions
Preheat oven to 375.
Mix flour, oats, baking soda, baking powder and salt; set aside.
Beat butter, sugars and peanut butter in large bowl on medium speed until pale and fluffy. Add egg and vanilla; mix well. Gradually add flour mixture, mixing until well blended. Stir in chocolate chips. Drop rounded tablespoonfuls of dough, 2" apart, onto ungreased baking sheets. Bake 10-12 minutes, until lightly browned on the edges. Cool 1 minute on pan, then remove to racks to cool completely.
Mmmm…chewy and salty and sweet and practically breakfast thanks to the oats and peanut butter.  Enjoy!