These are simply the best gingersnaps, because they're classic, packed with flavour, and soft and chewy, but they don't have cloves or nutmeg.  Just ginger and cinnamon, two of the best spices known to cookies.
If you like cloves and/or nutmeg, they can easily be added to this recipe (1/2 – 1 tsp of each) but I recommend trying them as-is first and seeing if you don't like them better!  This is my mom's old recipe, minus the cloves, and plus the addition of some brown sugar to keep them really chewy, and they are one of mine and my kids' favourites.  
I used to think of gingersnaps as a total fall/winter food, but I like them so much I decided it's time to revamp their image, because they really need to be enjoyed all year.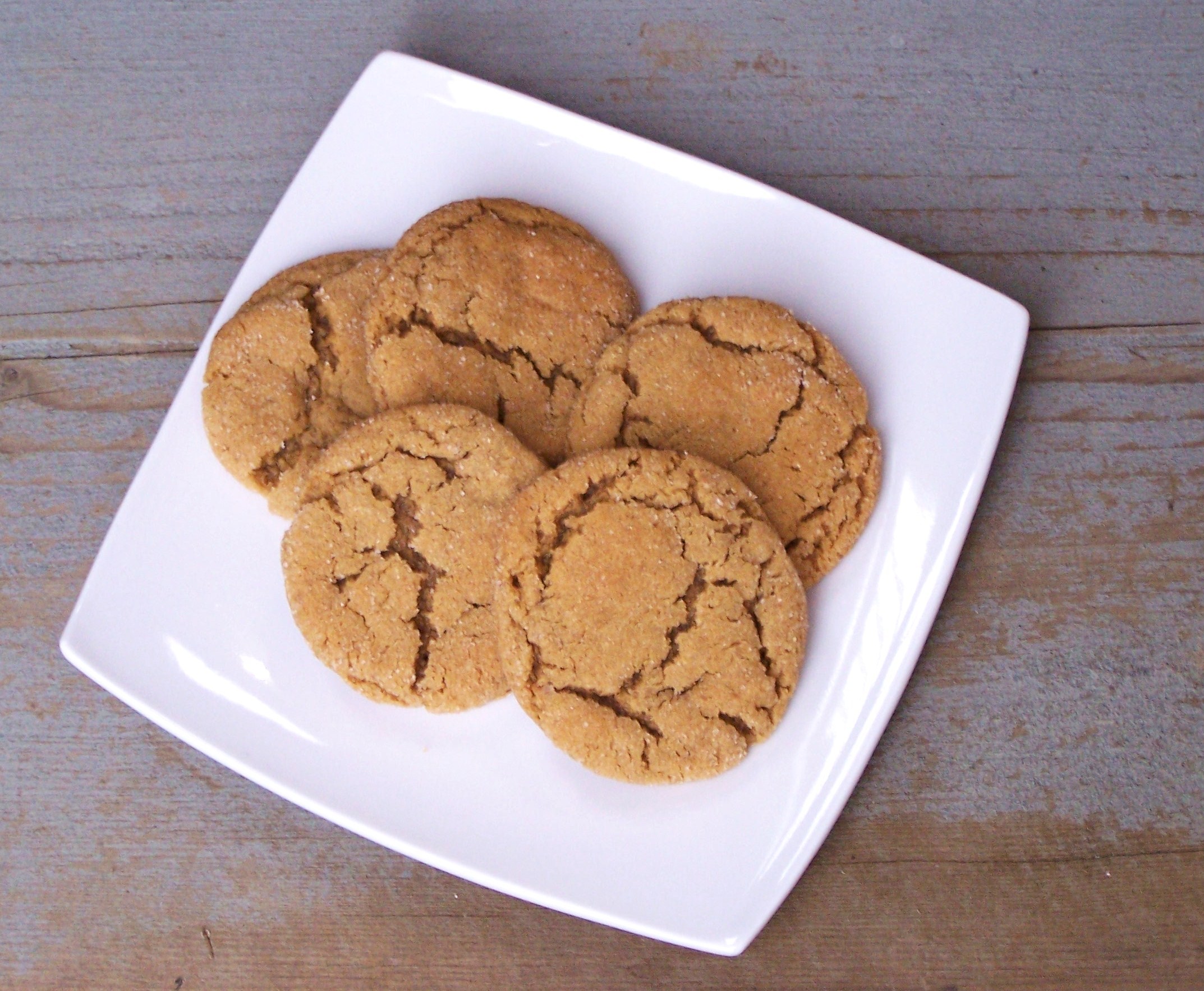 Chewy Gingersnaps
A classic, chewy, ginger-cinnamon cookie.
Ingredients
¾ cup butter or margarine
½ cup granulated sugar
½ cup brown sugar
1 egg
¼ cup fancy molasses
2 cups all purpose flour (or substitute half whole wheat)
2 tsp baking soda
¼ tsp salt
2 tsp ginger
2 tsp cinnamon
Sugar for rolling cookies in
Instructions
Preheat oven to 350 degrees.
In large bowl, cream together butter and sugar until light and fluffy. Beat in egg and molasses.
In separate bowl, combine flour, soda, salt and spices. Blend dry ingredients into creamed mixture.
Shape dough into 1" balls and roll in sugar. Place 2" apart on greased or parchment paper-lined cookie sheets. Bake for 8-10 minutes, or until edges are golden. (Don't overbake - cookies should be slightly soft when removed from oven.)
Cool on baking sheet a few minutes before removing to racks to cool completely. Store in an airtight container at room temperature for 5 days (plastic container if you want them to stay chewy, glass if you prefer crispy cookies). These can also be frozen for 3-6 months.