So named because they will make you chipper.
Do people still use that word?  Chipper?  At least, do they use it to describe moods, or just in reference to a wood chipper?  Sometimes I feel "chipper" is just the perfect word for the mood du jour.
Either way – more cookies!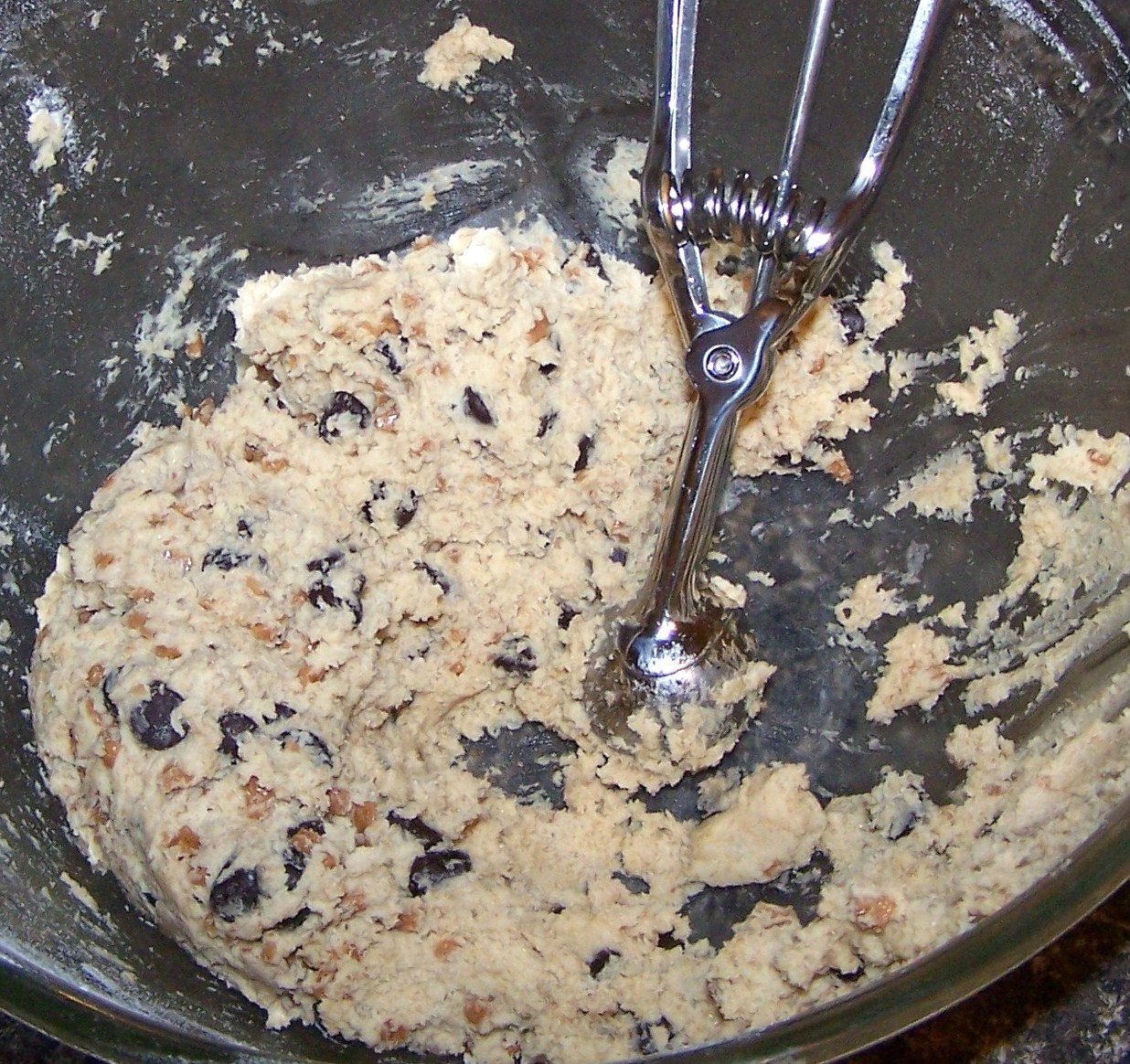 If you're like me, you'll be lucky if you get past this cookie dough step.  That's why I've included the recipe in its doubled form, since it really isn't worth making a single batch, and they freeze beautifully.  Although they only need about 30 seconds of defrost time to be deliciously edible which is further trouble…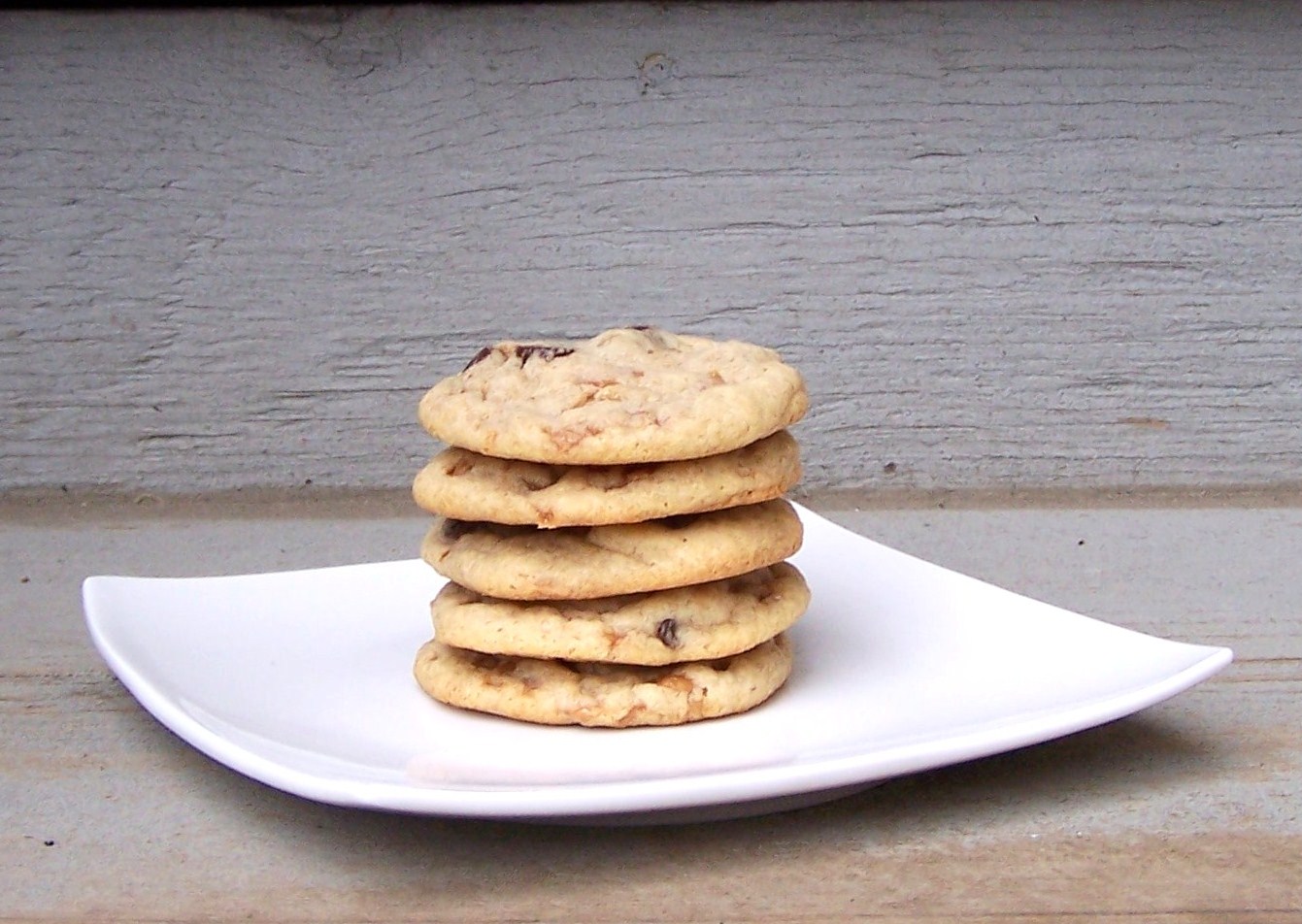 Chewy Caramel Chocolate Chip Cookies
Ingredients
2½ cups all purpose flour (using half whole wheat flour gives a great texture and flavour too)
1 tsp baking soda
1 tsp salt
1 cup butter or margarine
1 cup firmly packed brown sugar
⅔ cup granulated sugar
2 eggs
2 tsp vanilla extract
½ tsp warm water
1 cup chocolate chips
1 cup skor bits or butterscotch chips
Instructions
Preheat oven to 375 degrees.
Mix together flour, baking soda and salt and set aside.
Beat together butter and both sugars at medium speed until light and fluffy. Beat in egg, vanilla and water.
At low speed, beat in flour mixture, 1 cup at a time, until soft dough forms. Stir in chocolate chips and skor bits.
Drop by rounded teaspoonfuls onto ungreased baking sheet, 2" apart. Bake until just golden, 7-8 minutes - don't overbake, they are meant to be soft and chewy! Let cool slightly on baking sheet before removing to rack to cool completely. Store in airtight container at room temperature for a week or freeze till needed.
*Variations:  These are also great with chocolate chips and dried cranberries, or with slivered almonds added in, or if you're feeling healthy, a tablespoon of ground flax seed or chia seeds.  
Enjoy!