K-fer's learning to sit has led to great excitement and changes around here.
First, Gemma finally seemed to notice that this fixture that had come into her life was actually another person, not just "the baby" or "Kiss-o-fer", but someone with whom to play and someone who also wants to grab her toys or her hair or her sleeve or whatever gets too close.
When he was first learning he couldn't get far, and she would kindly bring him all kinds of toys to keep him happy.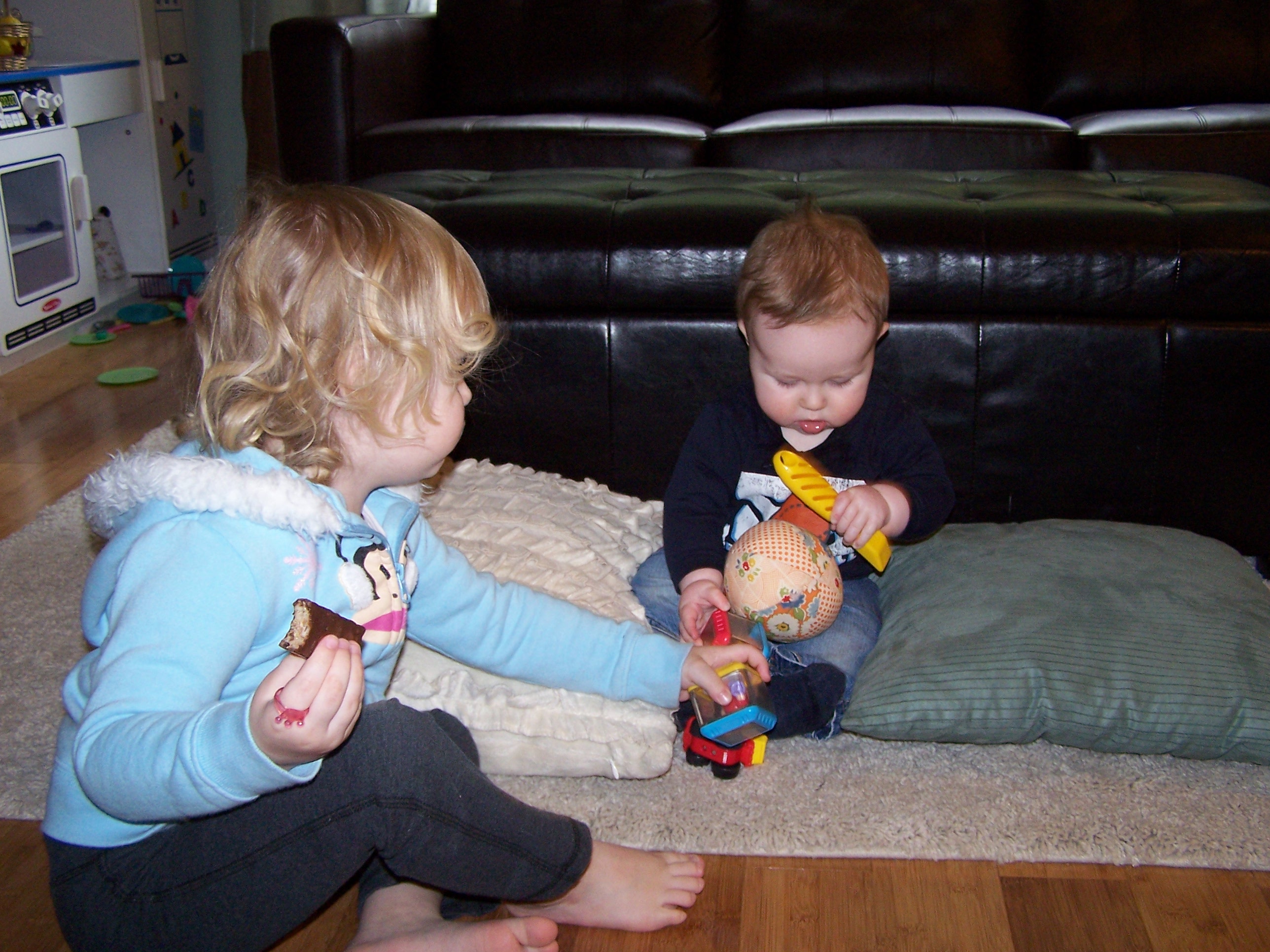 And then she would watch dispassionately when he inevitably toppled over.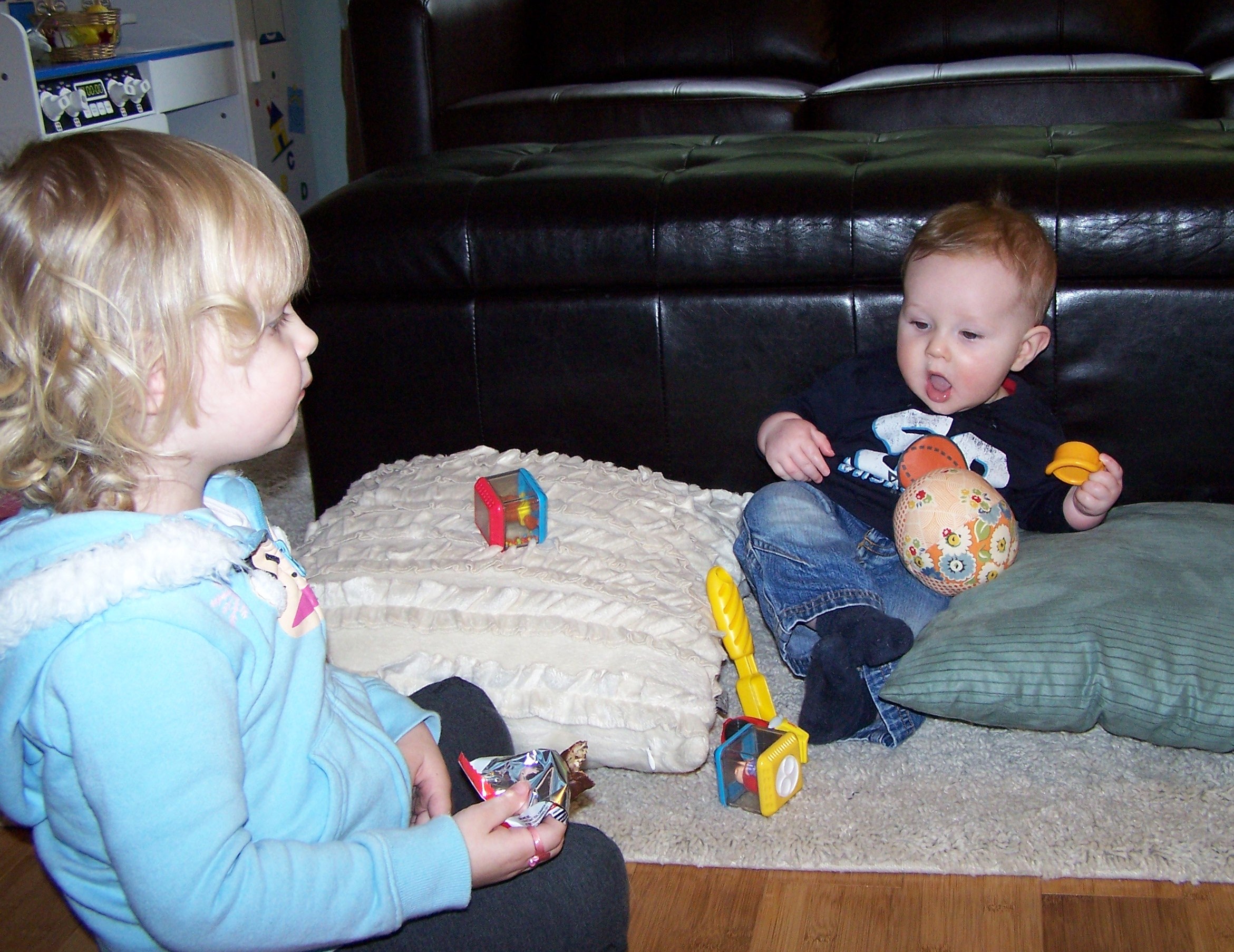 Now he is a sitting machine.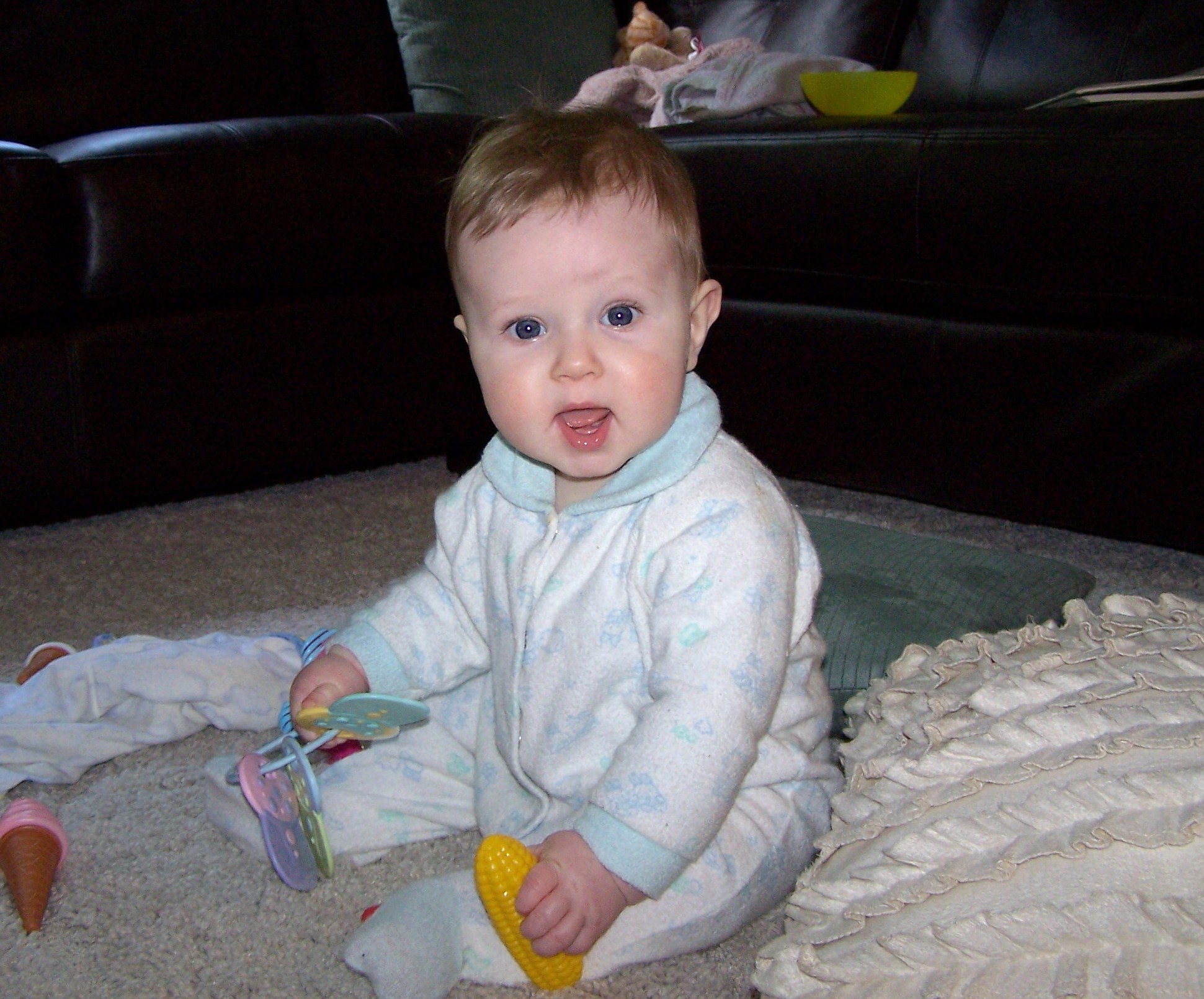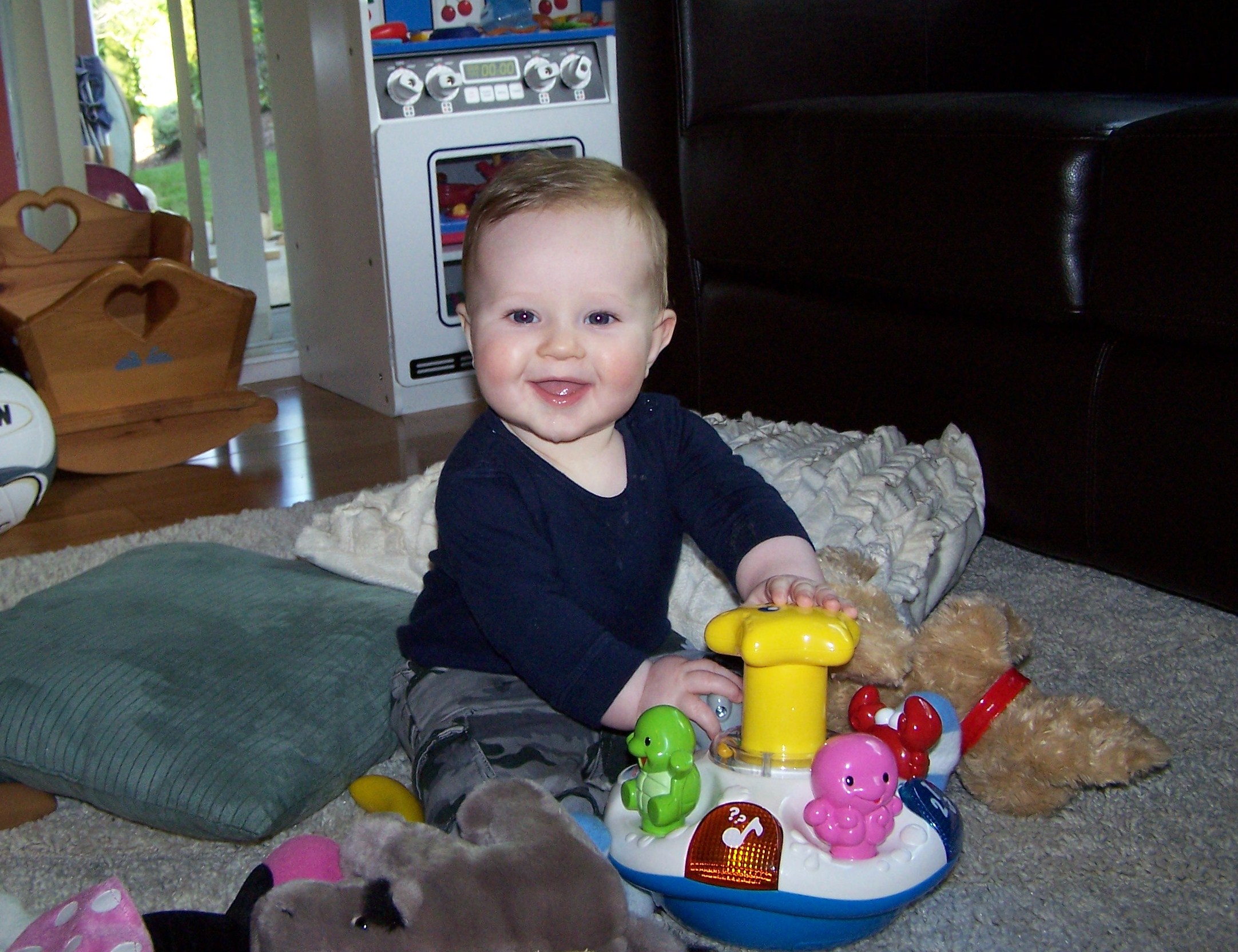 This makes my life much easier, as he loves to sit and play for hours on end and watch the goings-on around him.
This makes Gemma's life much more difficult, as she IS the goings-on which he wants to watch.  He has mastered the switch from sitting to rolling, so if she gets too far away or holds something too interesting, *flop*, over he goes in a controlled forwards topple so he can roll/wriggle closer to her.
A couple days ago she simply gave up and started playing right beside him.  As you can see, he was overjoyed!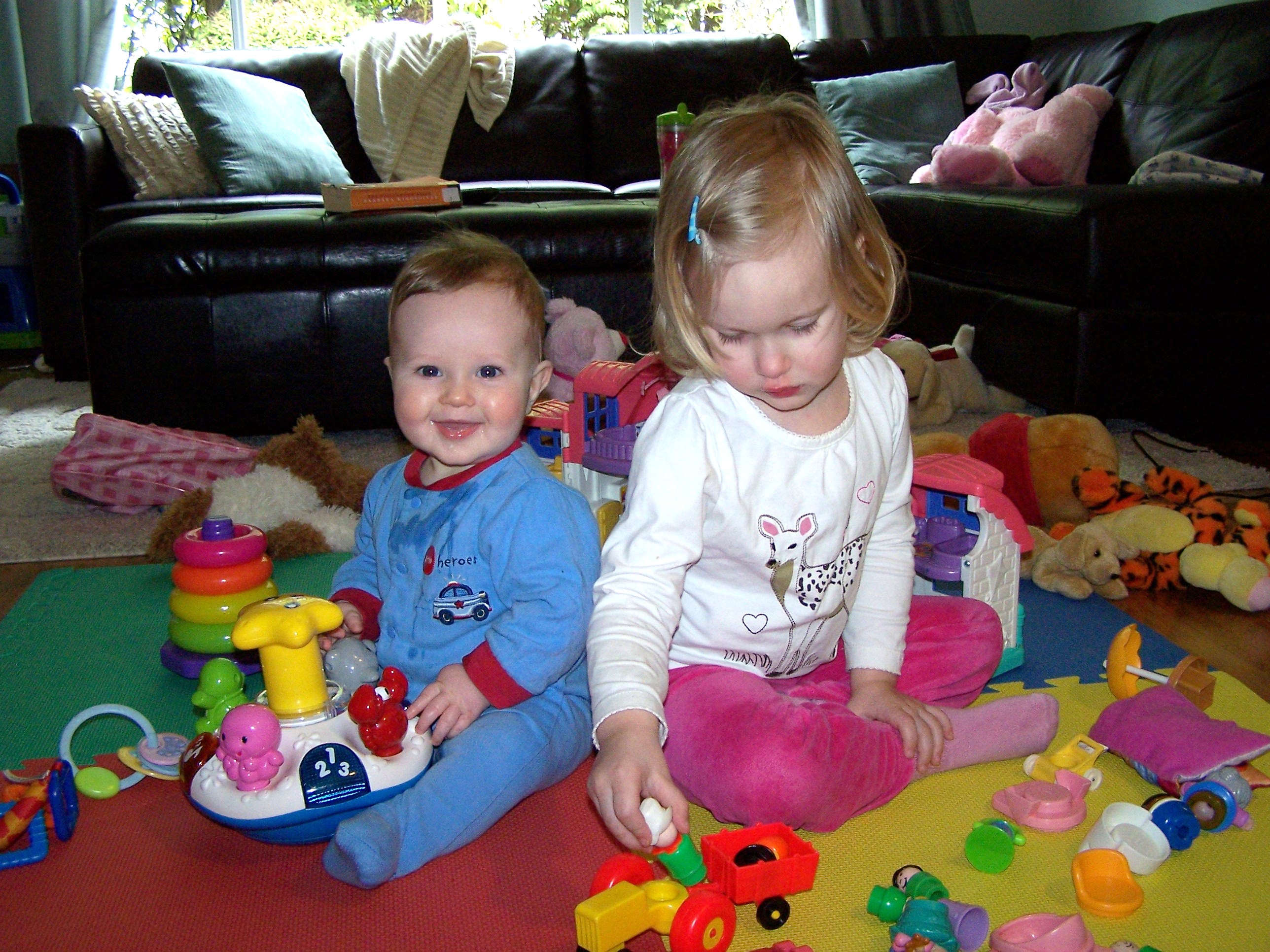 She is getting used to this sharing thing, and I love how evident her kind heart is becoming.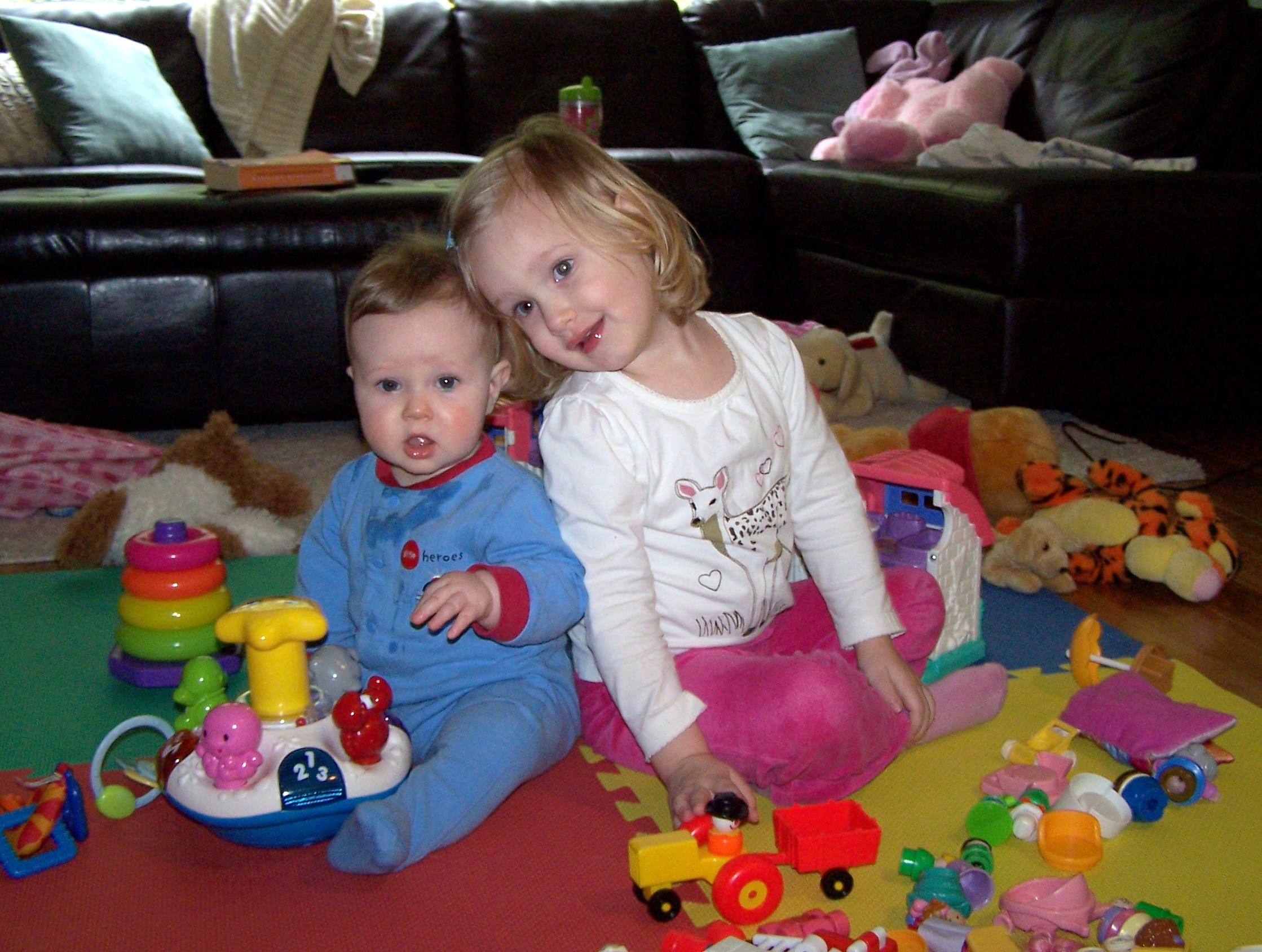 Of course, there are times she simply uses him for her dress-up purposes, and I imagine he will suffer through many more indignities such as this: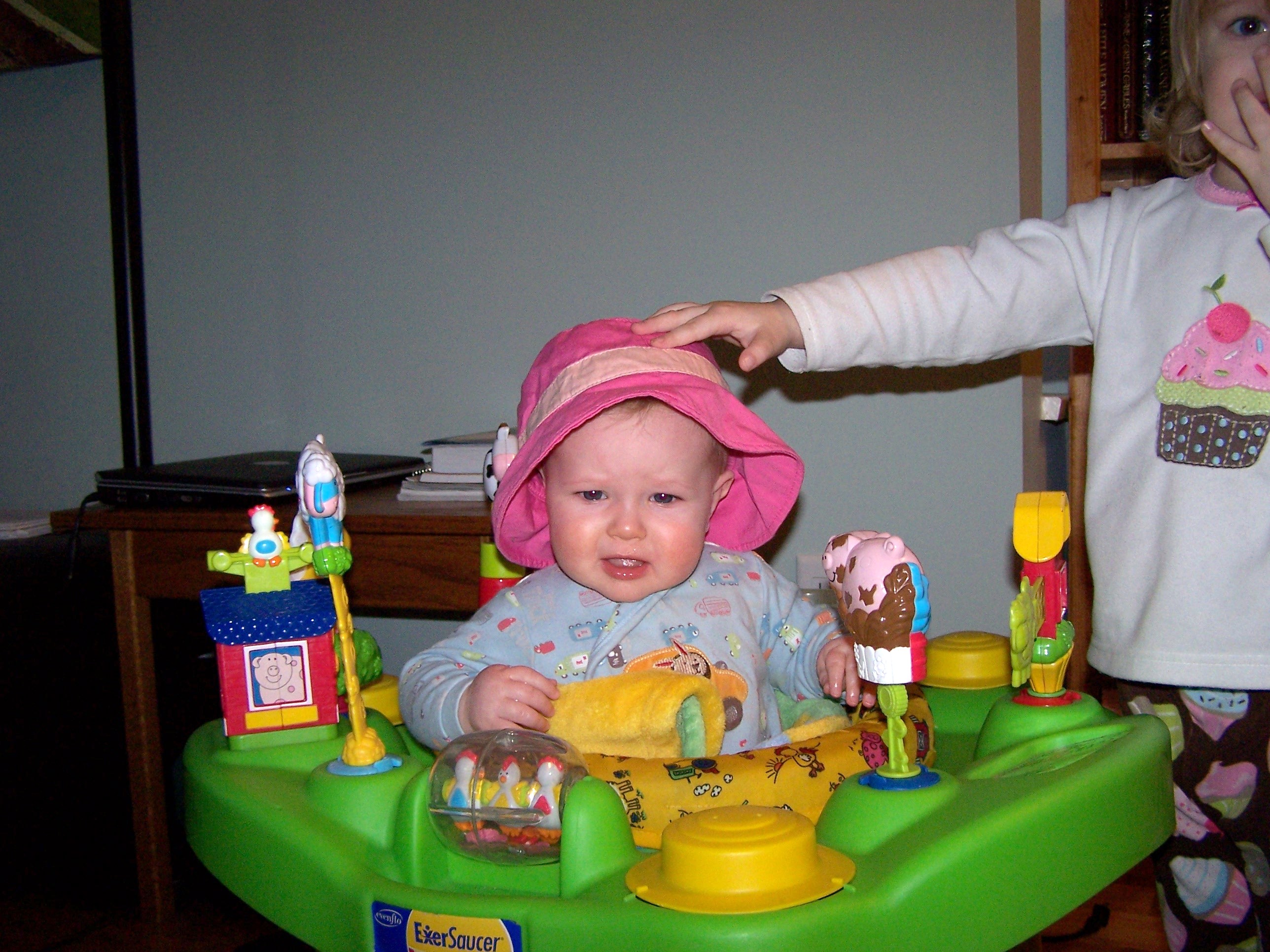 It's ok son, real men can wear pink.
In other news, no one seems upset about the Facebook notifications OR the new look, so both will continue unchecked.
Also, hooray for an A in Linguistics….Psychology exam next week and let's hope I follow suit o'er dere, as Carl tells me A's are the only acceptable mark to justify paying for my edumacationing.  School, I will miss you this summer.  
Cool weather, I will miss you also, and already do miss you as allergy season seems to be here in FORCE this year and I was unsuspecting and unprepared after 2 allergy free years in Ottawa.  What do they PUT in the blossoms here??  And what is your best allergy remedy…preferably acceptable for breastfeeding individuals?