Easter weekend!  
Easter is my favourite holiday, both for the Christian background and the totally unrelated candy choices that take over the grocery stores.  Although, eggs = hatching = new life…so there is some logic I suppose?
Cadbury Creme Eggs and Mini Eggs have to be my favourite Easter candies, along with "Mr. Munchy", the chocolate bunny filled with crispy rice cereal…so many delicious things.
So I made Happy Cookies, in mini-egg Easter fashion!
Regular happy cookies have kisses: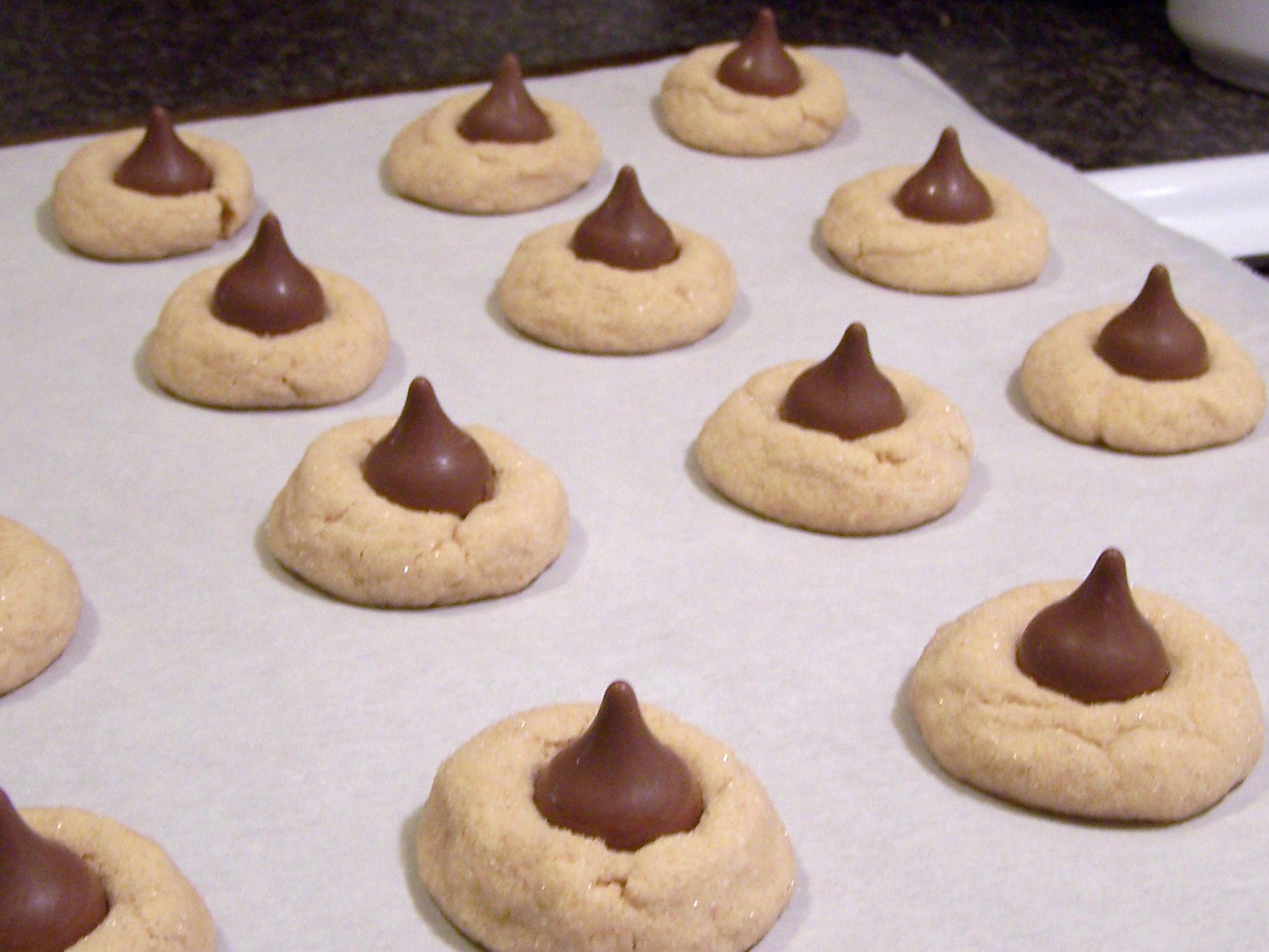 I'm pretty sure "happy cookies" is not the technical term for these cuties, but growing up we always called them that after they were dubbed that by my baby sister, and the name is just so apt.  So cute, so tasty, small enough that you can eat a few…it's like getting a cookie AND a chocolatey treat and you can decide what order to eat them in or, if you're the type that doesn't separate your oreos, eat it all together…either way, HAPPINESS! 
Make your dough and roll the balls in sugar.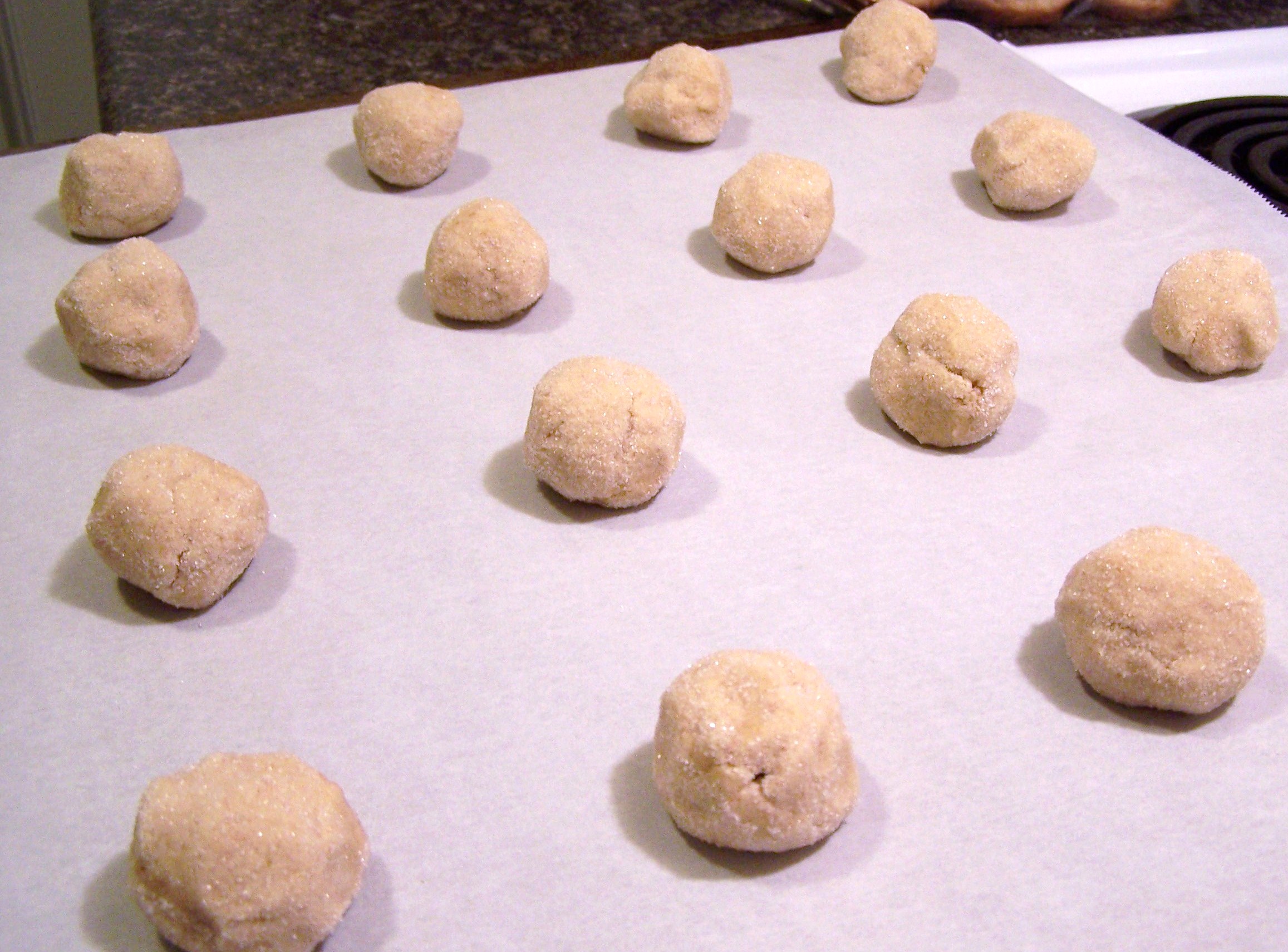 Cook 'em for 10 minutes then immediately grab the cutest helper you can find (sorry, this one's taken) and put them to work!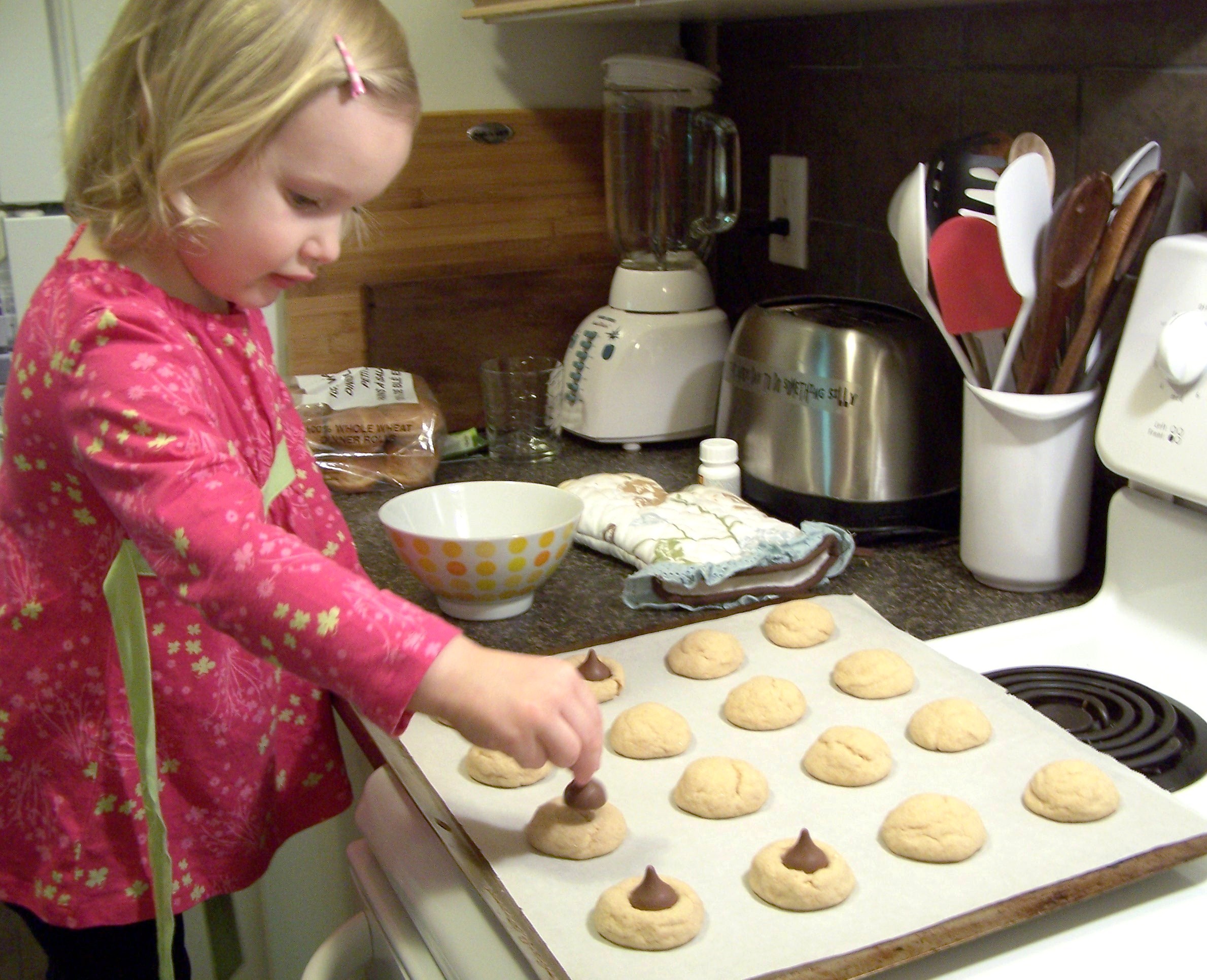 Top them with whatever floats your boat…since it's Easter season and they make Gemma happy, we did a lot of mini eggs this time (kind of looks like nests right?).  They're also great with caramel kisses, chocolate rosebuds, peanut butter cups, chocolate chunks, etc.  Something with chocolate though, that's imperative.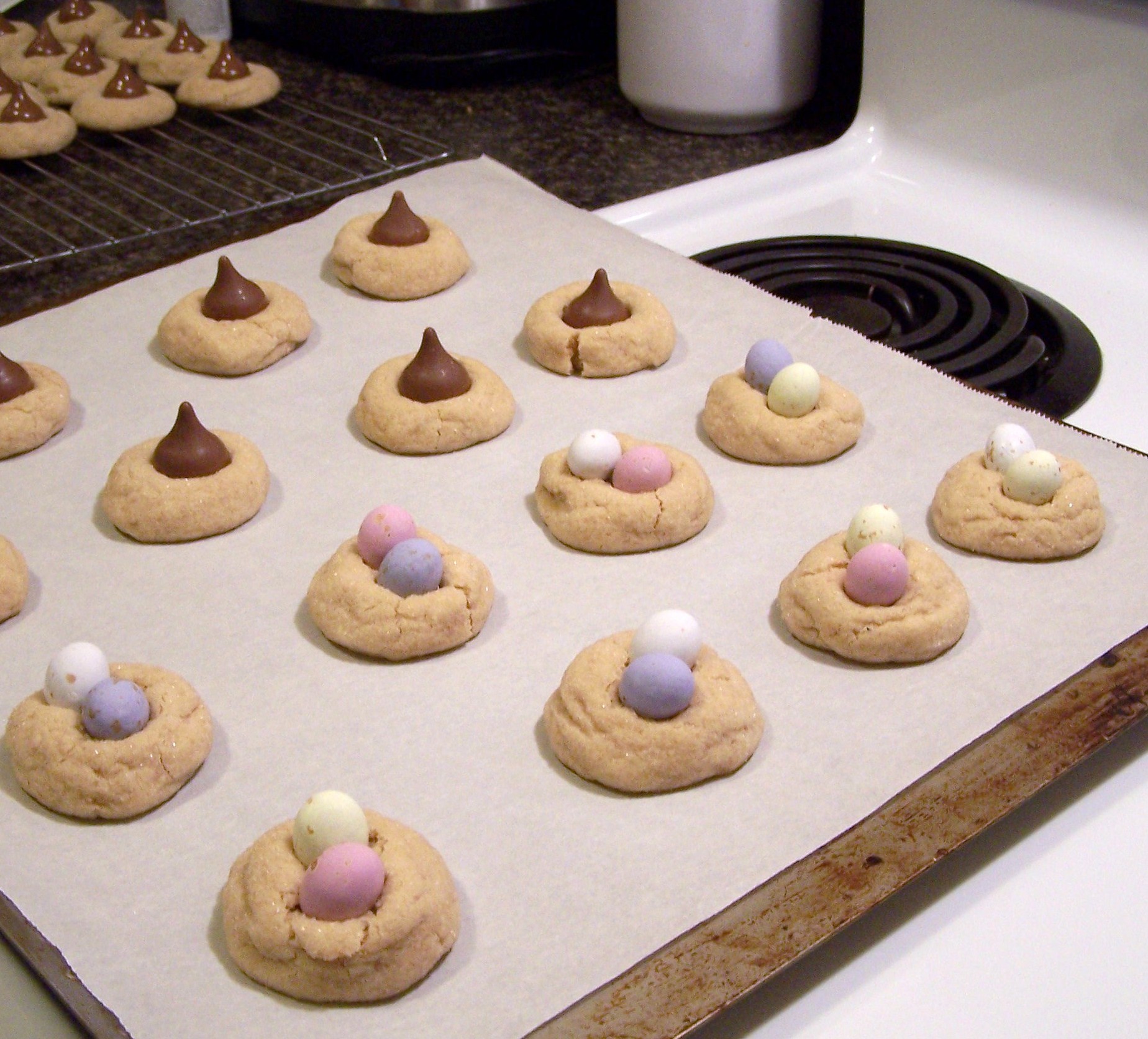 Happy Cookies
Typically called Blossom Cookies or Rosebud Cookies, or something less accurate than "Happy Cookies" :)
Ingredients
1¾ cups all-purpose flour
1 tsp baking powder
⅛ tsp baking soda
½ cup butter or margarine, softened
½ cup peanut butter
½ cup granulated sugar (plus more for rolling balls in)
½ cup brown sugar
1 egg
2 tbsp milk
1 tsp vanilla
Approx. 50 chocolate kisses or other candies for centers (if using wrapped candy, unwrap while cookies cook and keep in the fridge between batches).
Instructions
Preheat oven to 350 degrees.
In medium mixing bowl, mix flour, baking powder and soda and set aside.
In large mixing bowl, beat butter and peanut butter on medium speed for 30 seconds, then add sugars and beat until light and fluffy, another 2-3 minutes. Add egg, milk and vanilla and beat well. Gradually beat in flour mixture until well combined.
Shape dough into 1" balls, roll in sugar to coat and place on ungreased cookie sheet. Bake at 350 for 10-11 minutes, until edges are firm and bottoms are lightly browned. Remove pan from oven and immediately press kiss or other candy into center of each cookie. Remove and cool completely on racks.
Makes about 4 dozen small, delicious cookies that freeze well.