I don't know why I didn't do this sooner.
After spending close to a month at my parents' house last summer before moving back to BC, I got kind of used to having fresh herbs in my food.  My mom has a flourishing herb garden and threw them in all our dinners with wild, delicious abandon.
I have always been intimidated by the idea of gardening, being the kind of person who can't keep a cactus alive, but I finally decided to face my fears and risk the wrath of strata by drilling a couple holes into the side of our house and attaching a cedar herb planter.  Better to ask forgiveness than permisson, I always say (except to my kids).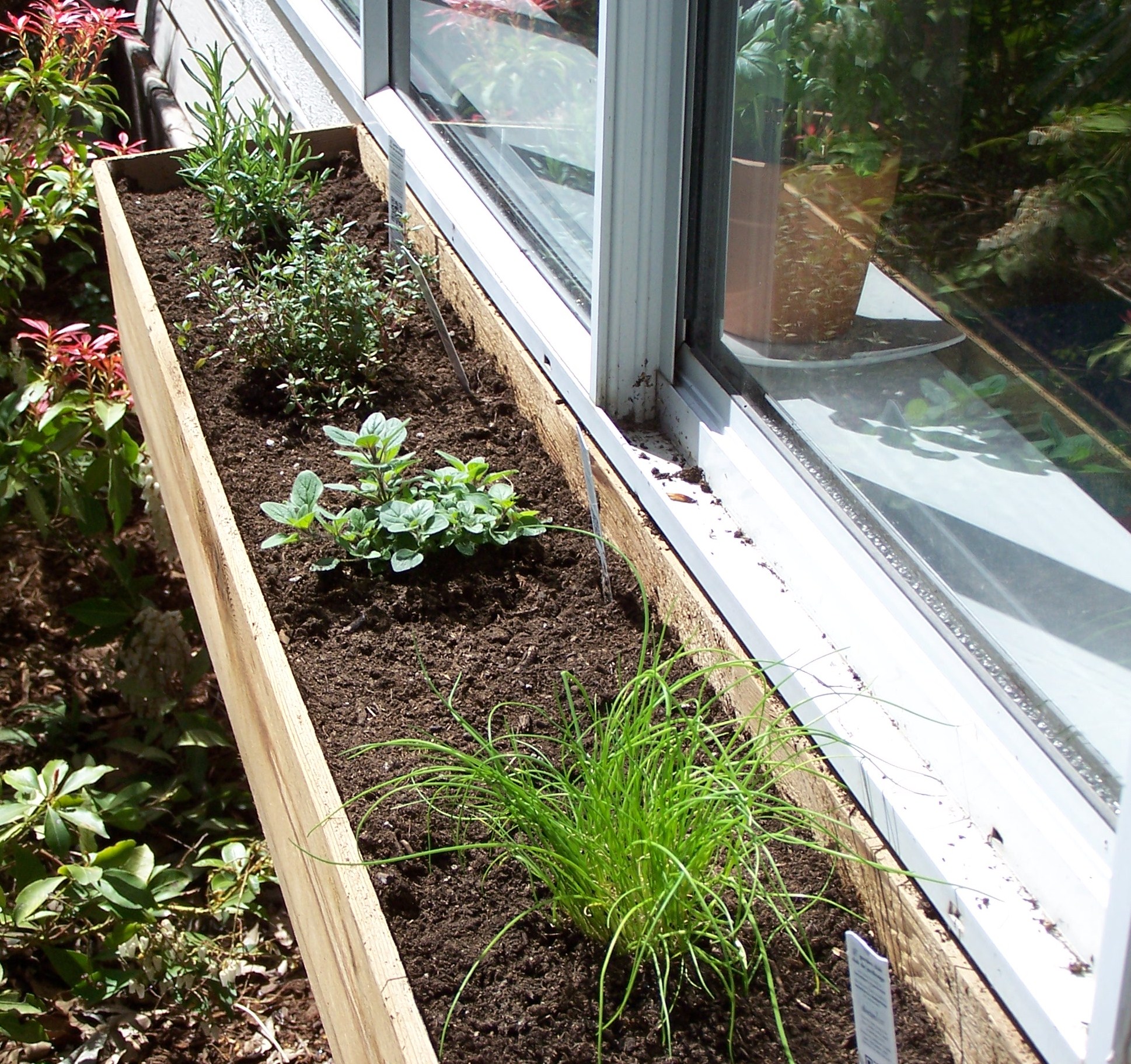 I had told Carl a couple times that I wanted to do this, and he insisted he would build me a planter box as it was a silly thing to spend money on.  I raised an eyebrow or two but agreed that I would wait if he would actually do it.  He didn't for awhile so I started to threaten very costly alternatives.
All of a sudden he got inspired after work one day.
His parents had some spare cedar siding around which he shaped into a beautiful box with holes in the bottom for proper drainage.  Then it was off to Home Depot for soil and gardening tools.  I requested gloves but the resulting laughter informed me I should simply add soap to my grocery list.
While he was picking up supplies he saw herbs and, not knowing exactly what I wanted, decided he couldn't possibly go wrong with EVERY option.  He didn't realize the spacing requirements for herbs.
So, into the planter box went rosemary, thyme, oregano and chives.
Into separate planters went parsley and mint.
Waiting inside for hotter days and warmer nights is basil.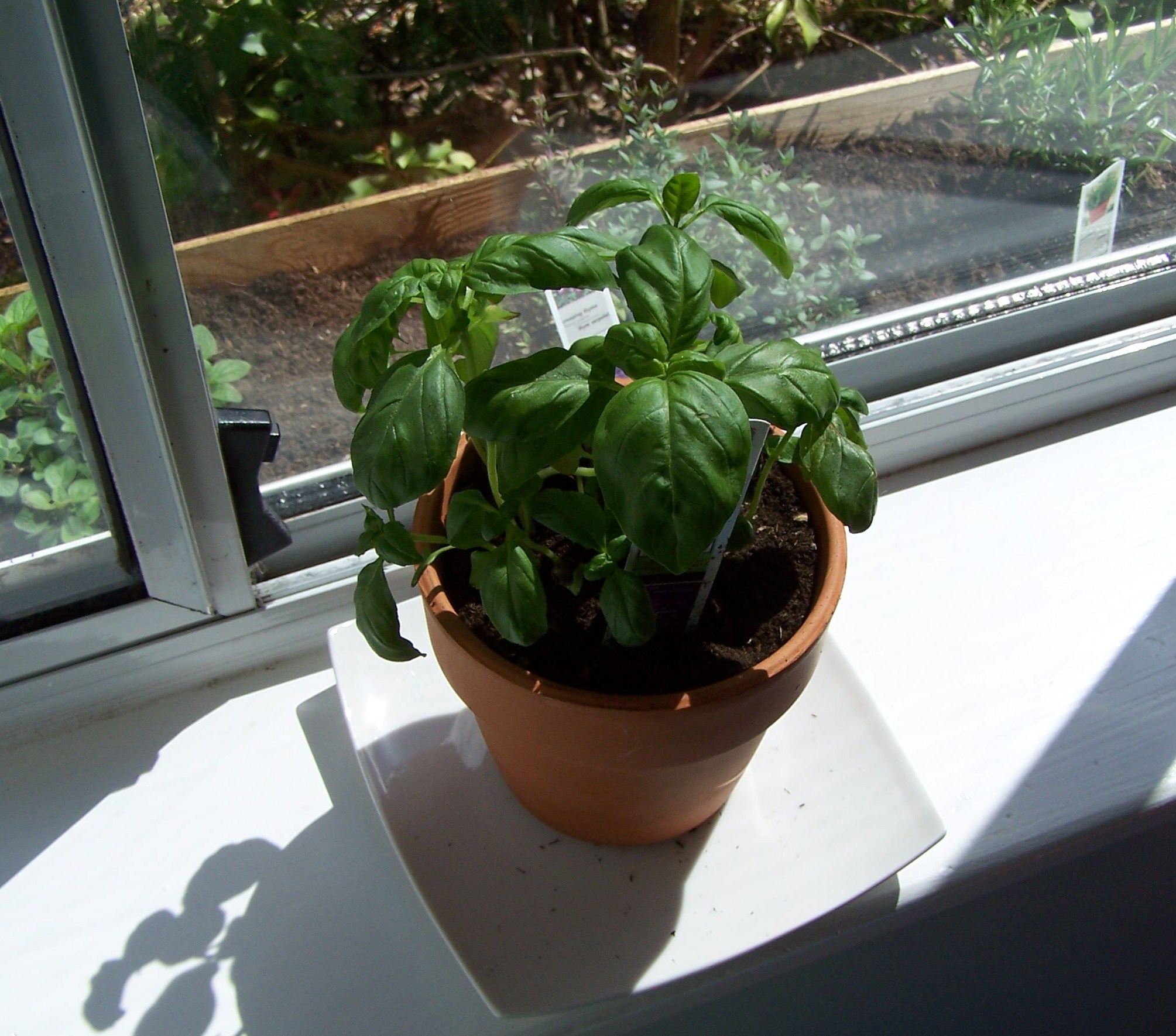 I love how herb plants smell SO STRONG of herbs, and the fresh flavour is to-die-for.  It takes more fresh herbs than dried herbs to get the same amount of flavour but the smell and bright green colour is AMAZING.  We bought plants instead of seeds because we are impatient, and I can't wait to watch them grow!  I've already used them in soup, quesadillas, pasta, and veggies…I'm sure they will be turning up in everything you can imagine over the next months.
There are times when having no screens is a great thing – I can open my living room window, reach out and grab my herbs!  And Gemma loves the idea that they will grow and then GO IN OUR FOOD and is constantly telling Carl this exciting fact, so hopefully that translates into actually eating them and not picking out the "green bits".
If they do well I hope to freeze some and see if it works as well as the internets tell me it does.  Maybe some homemade pesto with that basil?  Homemade tomato sauces with that basil and oregano?  I think I am most excited about the oregano, since I LOVE pastas and lasagnas and omelettes and pizza and so many other things with a little or a lot of oregano, and if I don't have anything to put it in I can just spend my days smelling it.  Chives are a close second though…yum.  And having parsley handy for recipes and garnishing things…ok, I'm excited about them all.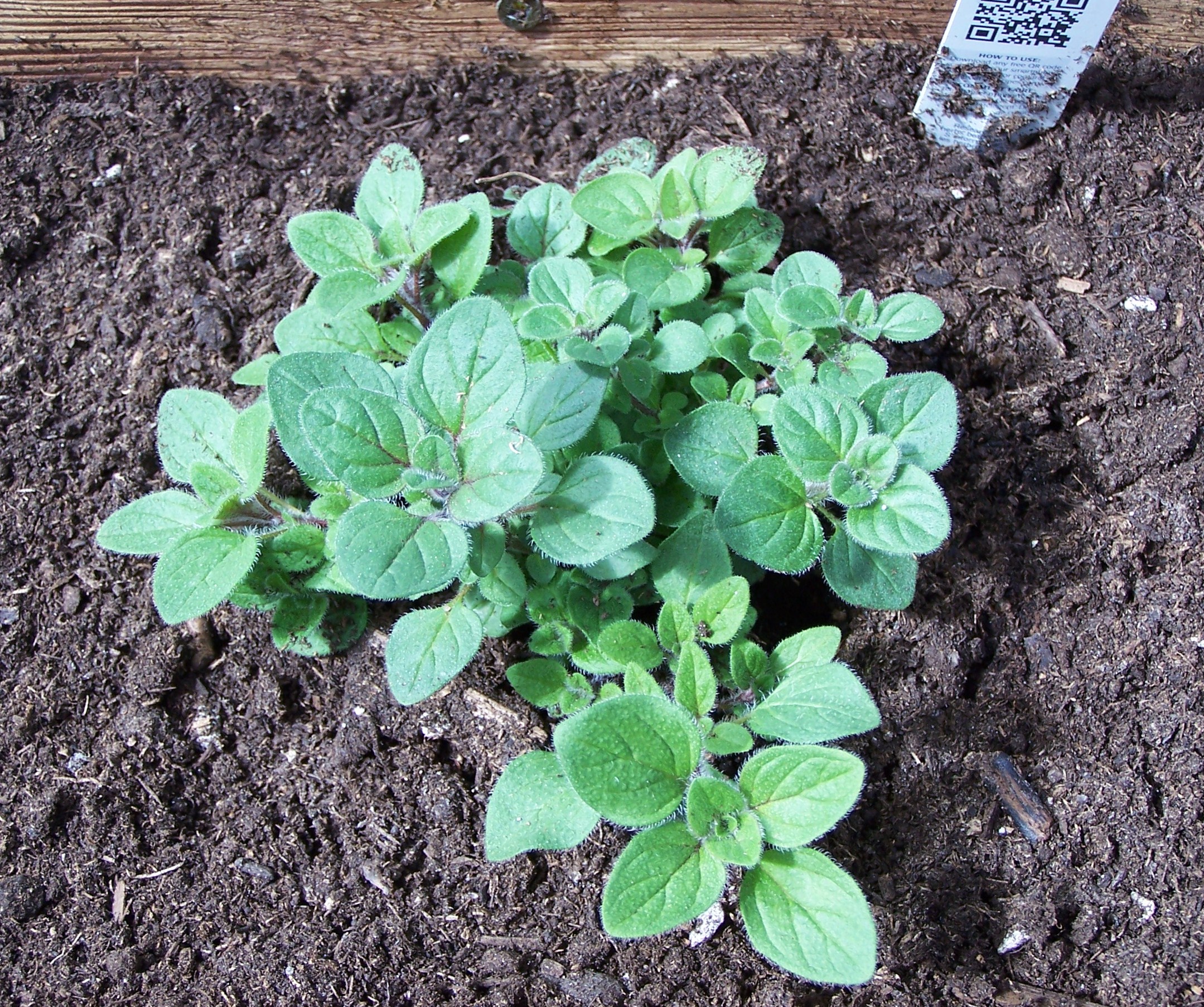 You don't need much space or light or gardening skill for this, so pick a couple favourite herbs and plant away!  Even just so you can smell them!