Our Gem is constantly wearing items around the house on her head and declaring them "party hats", and we all obligingly sing happy birthday to every stuffed animal and person around, shout "Hip hip hooray", pretend to blow out candles and eat (usually real – that's how she lures me in) cake.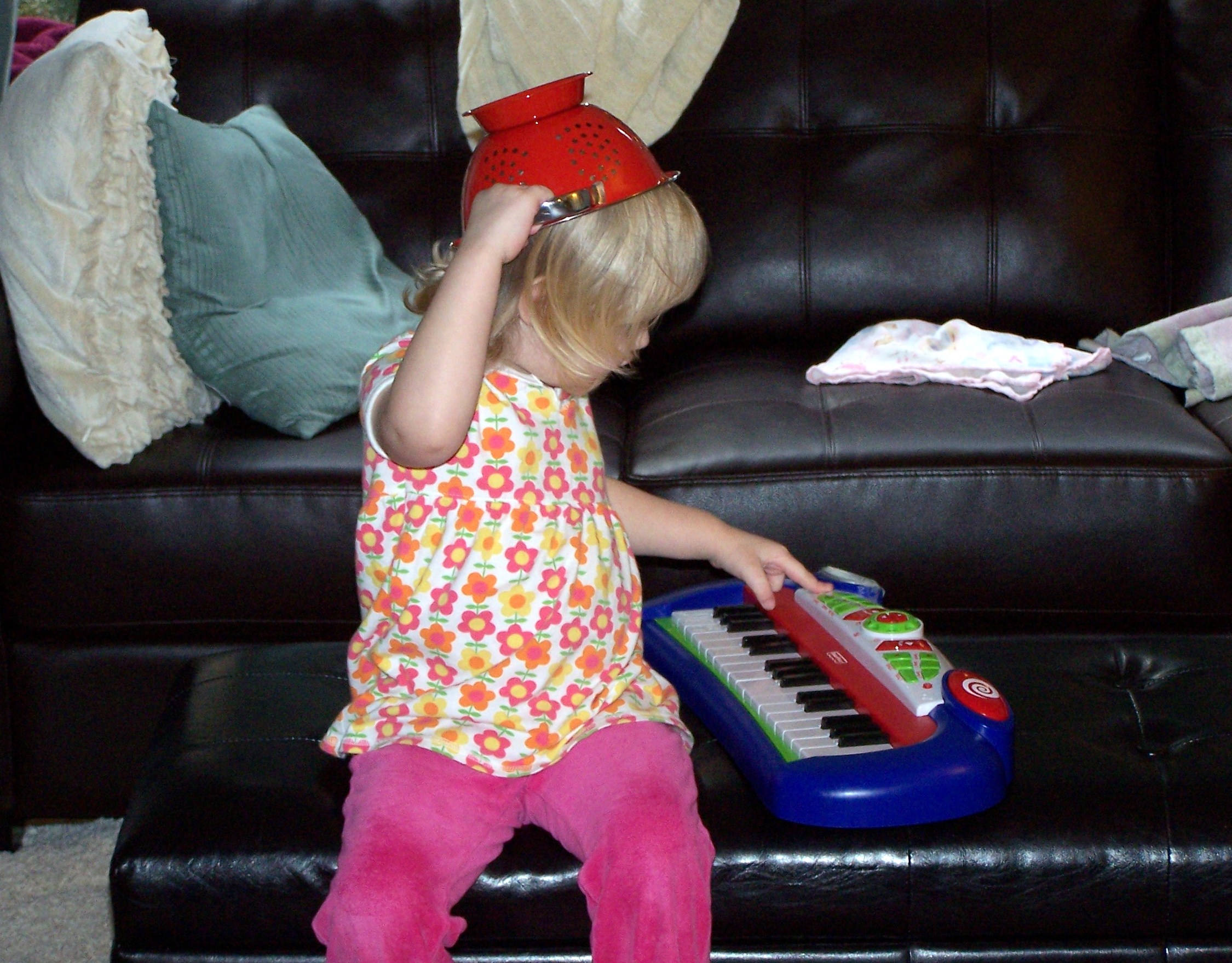 The only problem with this fun is that the items are never designed to be hats, and inevitably fall with a gratingly loud CRASH to our highly-dentable bamboo floor or hard-as-tile tile floor which has the ability to break anything, even plastic containers and tea towels.  Don't believe me?  I dare you to tile your house and let children or clumsy adults run around.
SO, in the interest of preserving the party spirit, the floor, my ear drums and sanity (in that order), I bought some party hats.  It is a good thing they come in a large pack because we have a lot of party-ers, many of whom are camera shy (yes, father of my children and Winnie the Pooh, I'm talking about you).
Kafe was a little uncertain at first.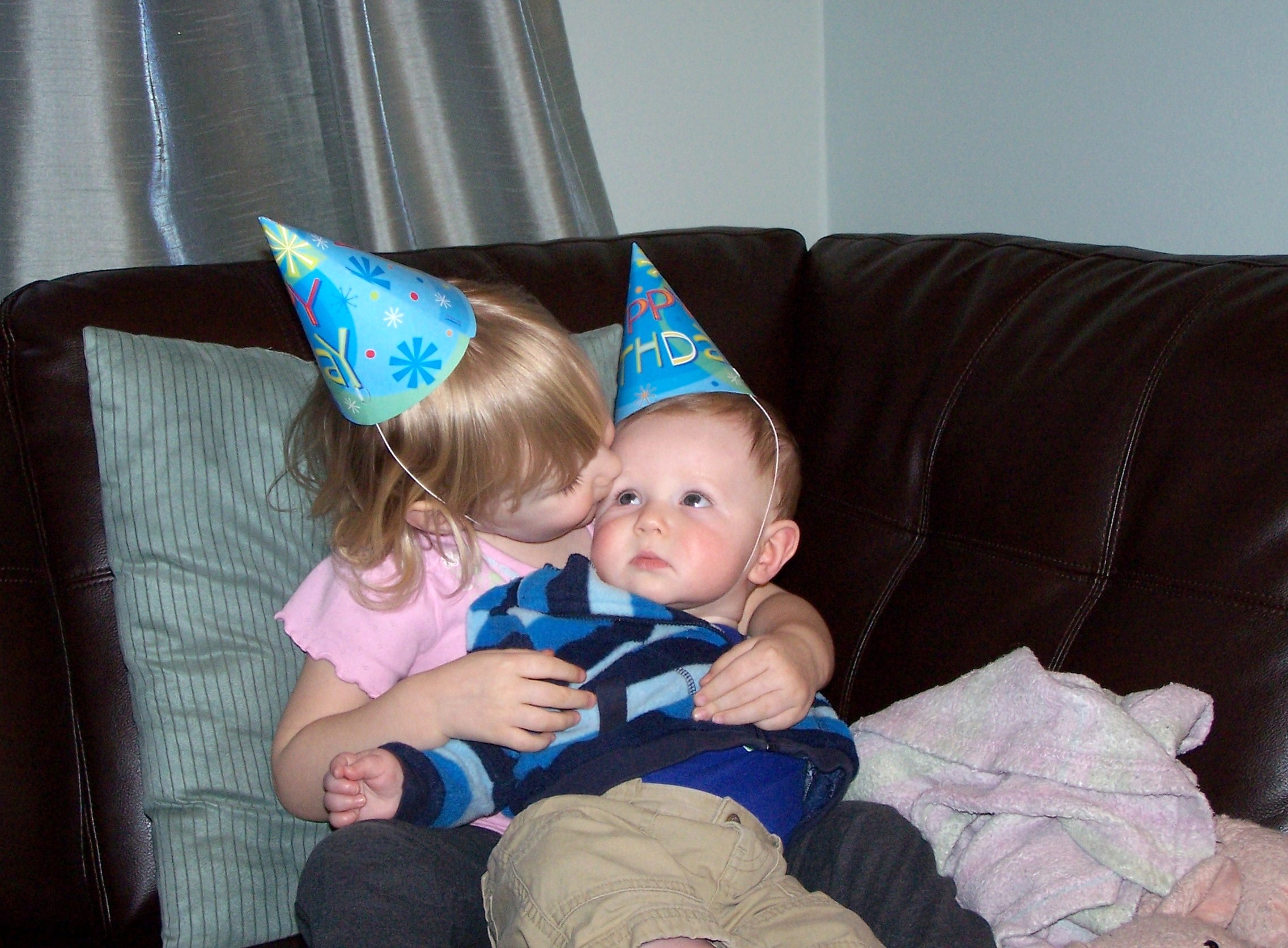 But with a little gentle encouragement…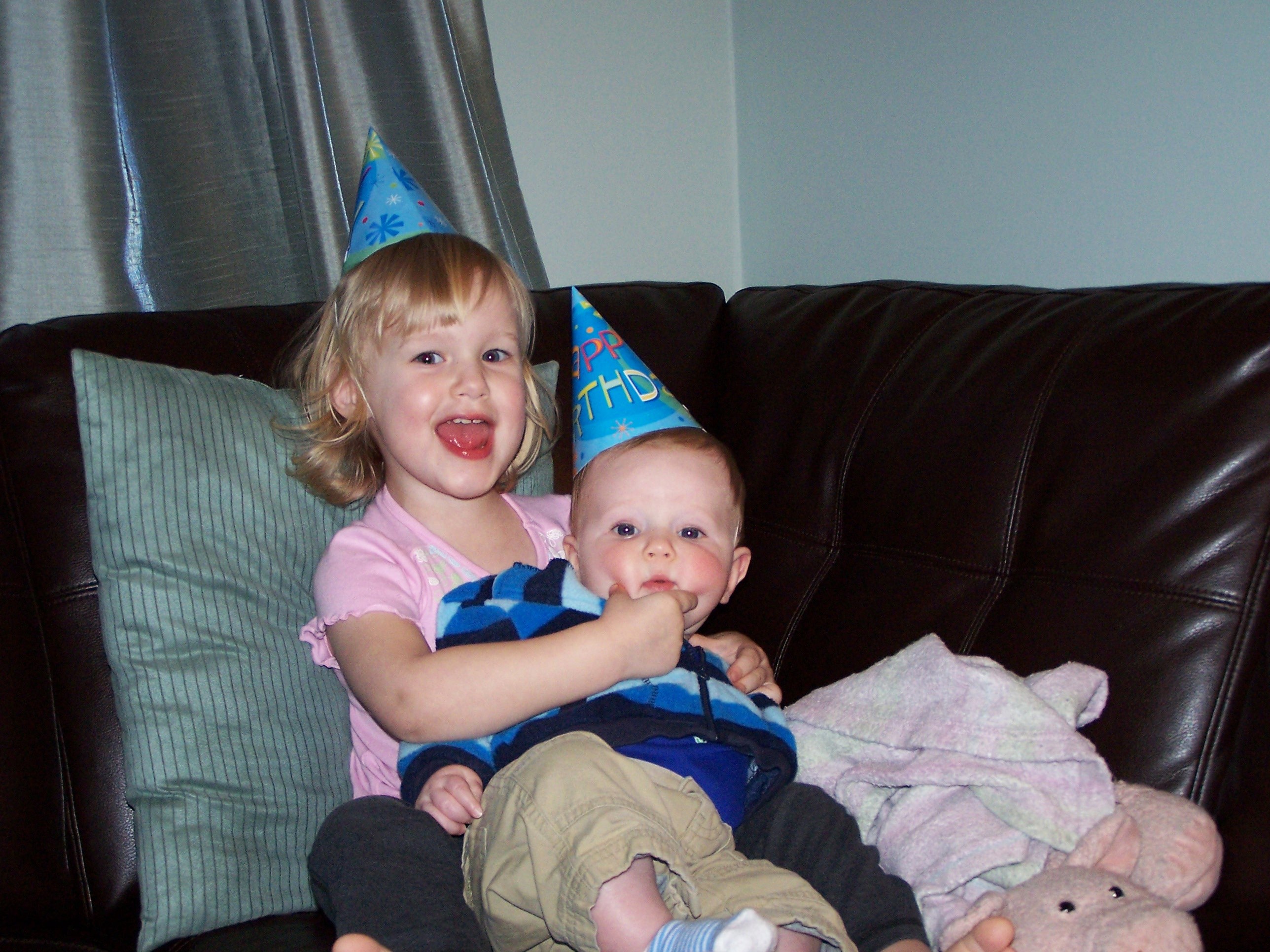 …he catches the party spirit :)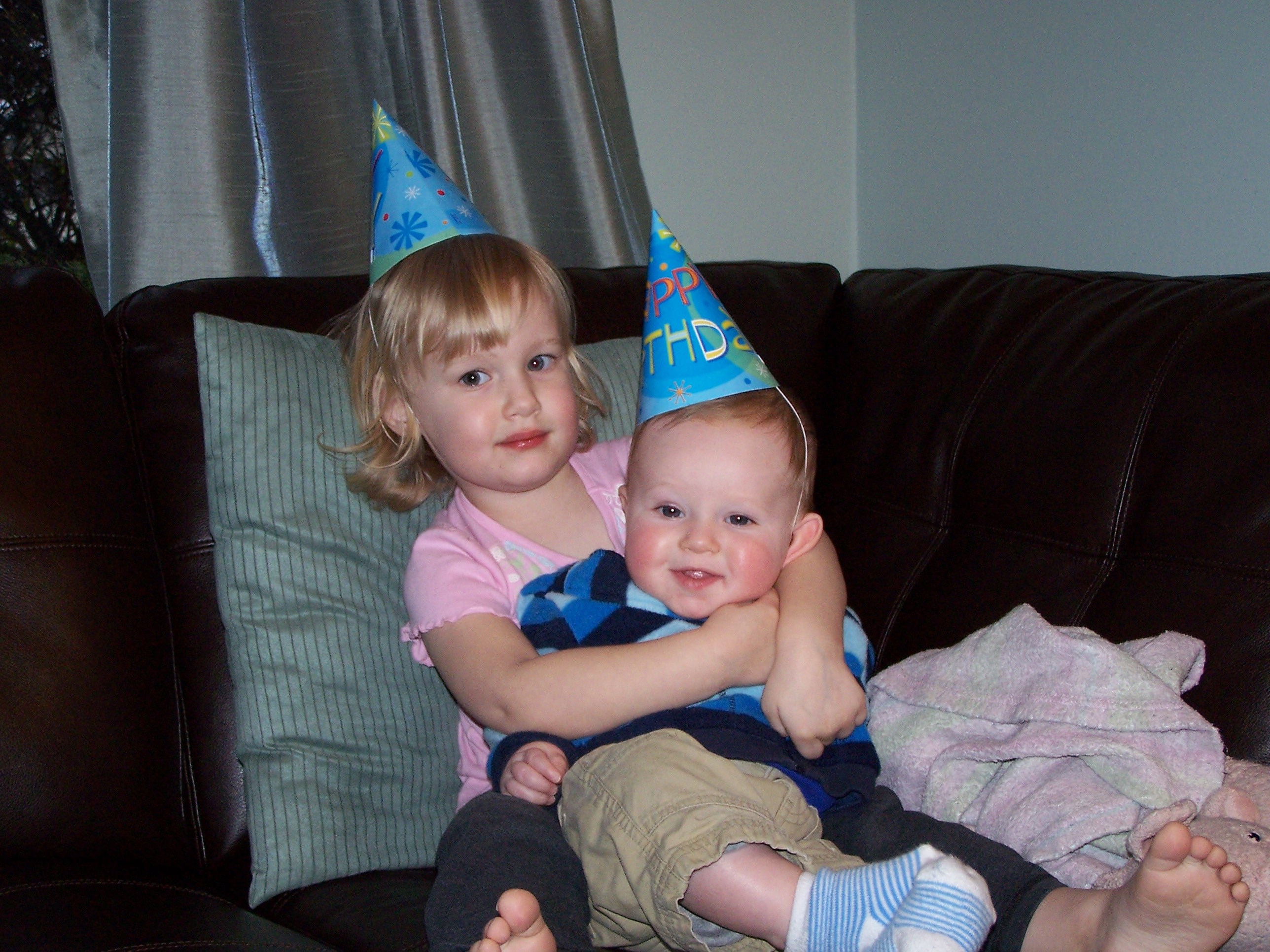 Dear old piggy needs a turn or ten too.  That pig has more birthdays than any pig I've ever met.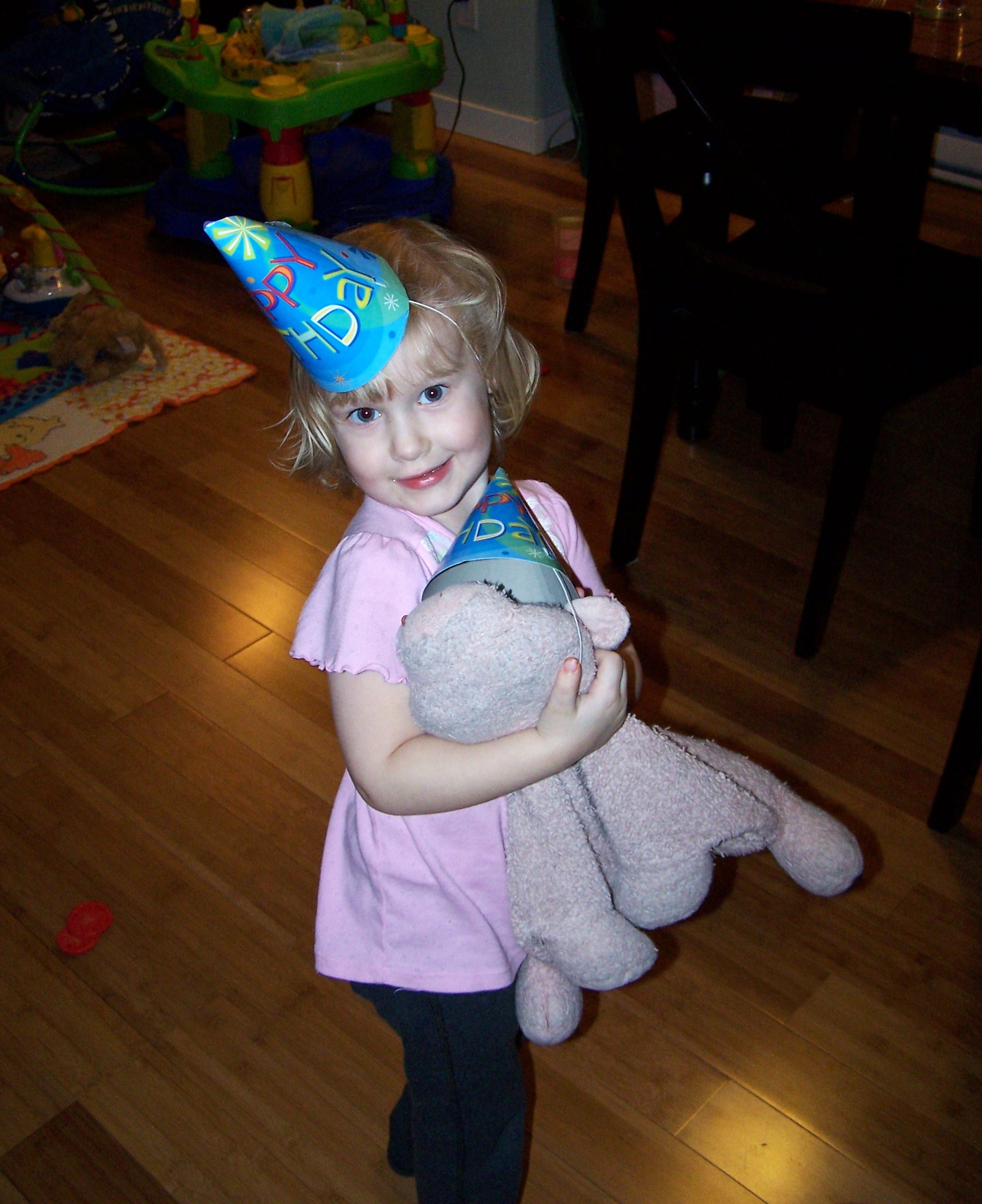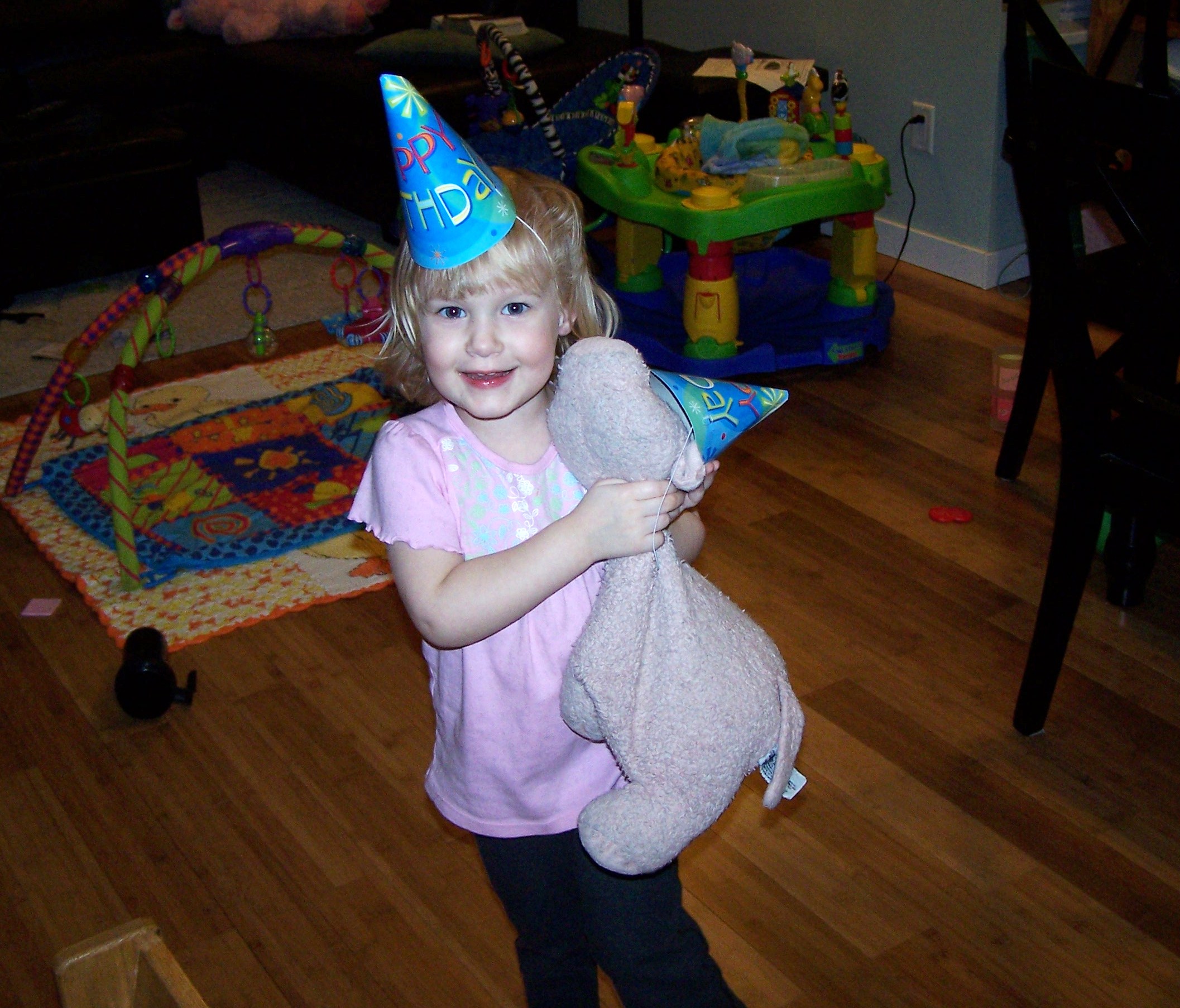 She is just all-around cute.
And so is this one, getting a horsey ride from Babu.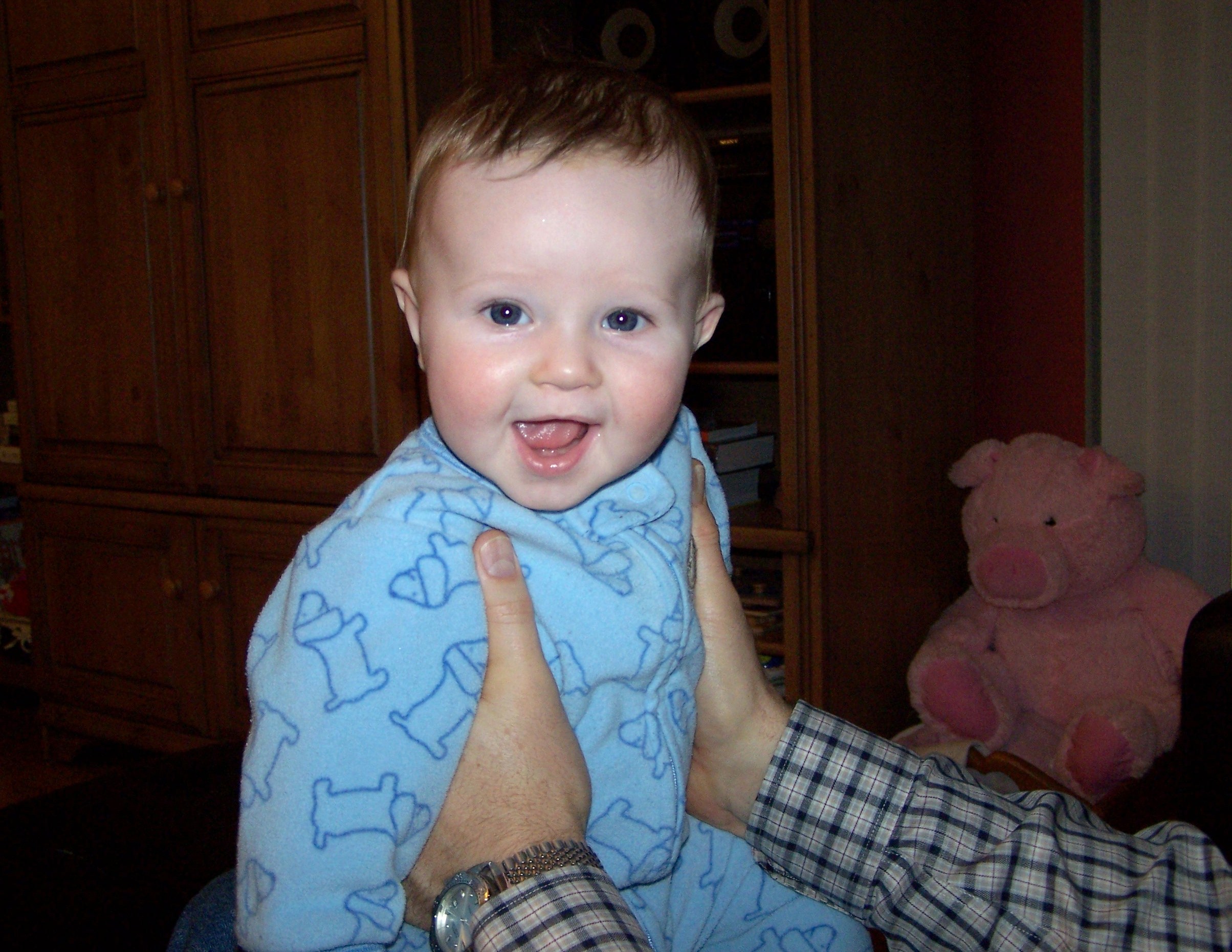 If I do say so myself.