Do you ever get so caught up in making new recipes that you forget about old ones?
I am definitely guilty of that, so every now and then I like to go through my trusty, food-splattered family cookbook and find a recipe from my childhood that I haven't made lately, despite always loving it.
These oat delights are one of those recipes.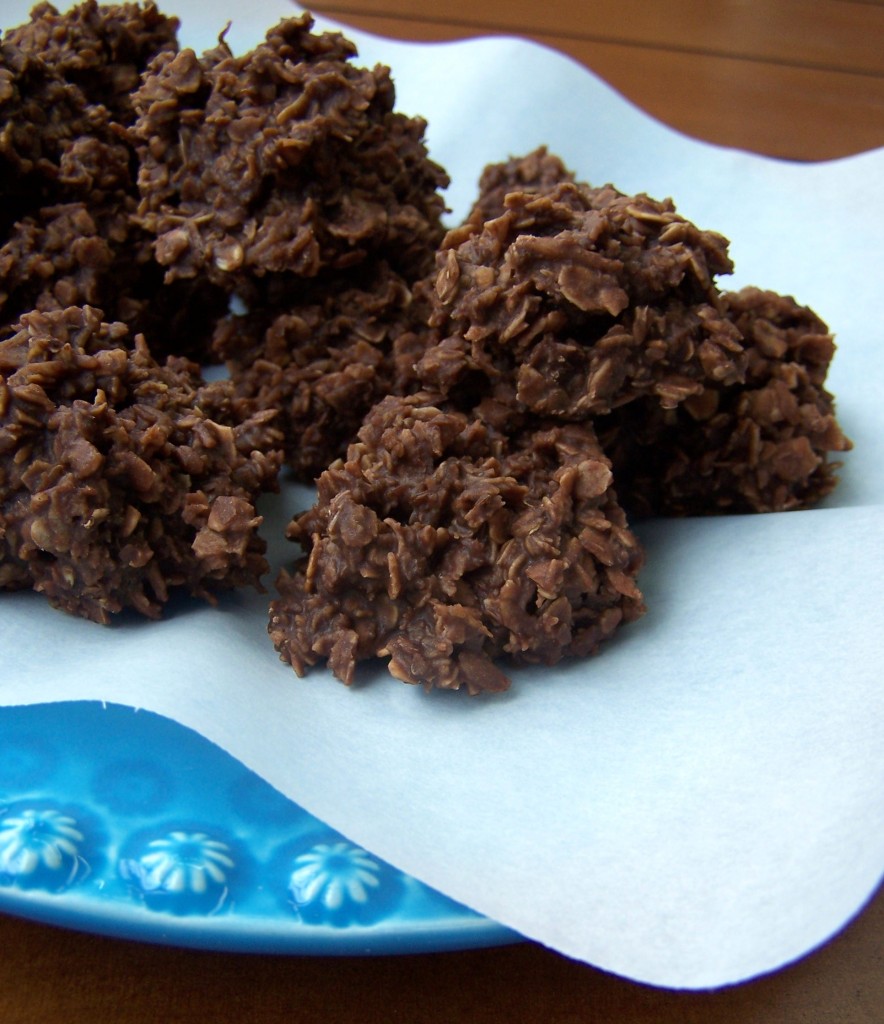 I think everyone has a version of these, some with peanut butter, some with noodles, some with who knows what else, but my mom always made them nice and simple and delicious.  She always said these were a cookie she could resist since they weren't her favorite, so she made them for us to enjoy.  I love oats, and I love chocolate, so these cookies were (and are) right up my alley. Did I mention they're gluten free? Because they are, as long as your oats are gluten free!
Oh, and would you like to meet Gemma's new friend while you're here?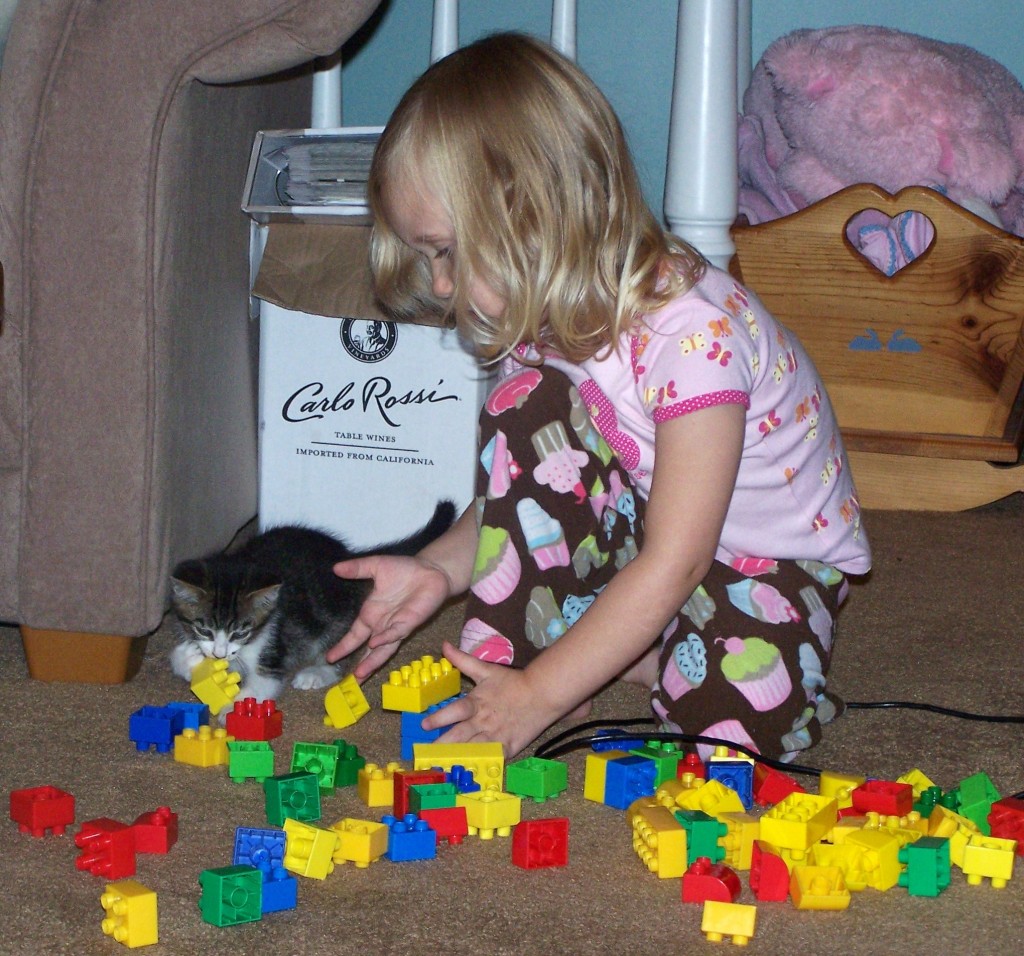 Oh, hello adorable little kitty! We will take better pictures of your cute little furface when it is light out! 
But the cookies, right?  They're the world's easiest no-bake cookies, so you can make them on the stove top while you have something else in the oven and feel oh-so-productive, a feeling I always enjoy cultivating. And they're healthy-addition friendly…I added some chia seeds and ground flax seed and, combined with the oats, felt like I was eating delicious health food.
Oat Delights
2 cups sugar

6 tbsp cocoa

½ cup butter or margarine

½ cup milk

½ tsp vanilla

1 cup coconut

3 cups quick oats
Directions:
Combine sugar, cocoa, butter and milk in saucepan.  Bring to a gentle boil over medium heat.  Add vanilla.  Remove from heat and stir in coconut and oats.  Drop by teaspoonfuls onto waxed paper-lined cookie sheets.  Chill until set. Store in airtight container at room temperature.