2 1/2 cups all-purpose flour
1/2 tsp salt
1/2 cup cold butter, cubed
1/2 cup cold lard, cubed
1/4 cup ice water (approx - add an extra teaspoon or so if needed)
3 Tbsp sour cream
Directions:
In large bowl, stir together flour with salt. Using pastry blender, cut in butter and lard until mixture resembles coarse crumbs with a few slightly larger pieces.
In measuring cup, whisk together water and sour cream. Drizzle over flour mixture and toss with a fork to make a ragged dough, adding a little more water if necessary (the dough will seem fairly dry).
Divide dough in half and shape into two disks. Wrap and refrigerate about 30 minutes before rolling into crusts. Bake according to directions of any pie recipe you are making.
The dough can be refrigerated, well-wrapped, for up to 3 days, but allow it to come to room temperature before rolling to avoid cracking.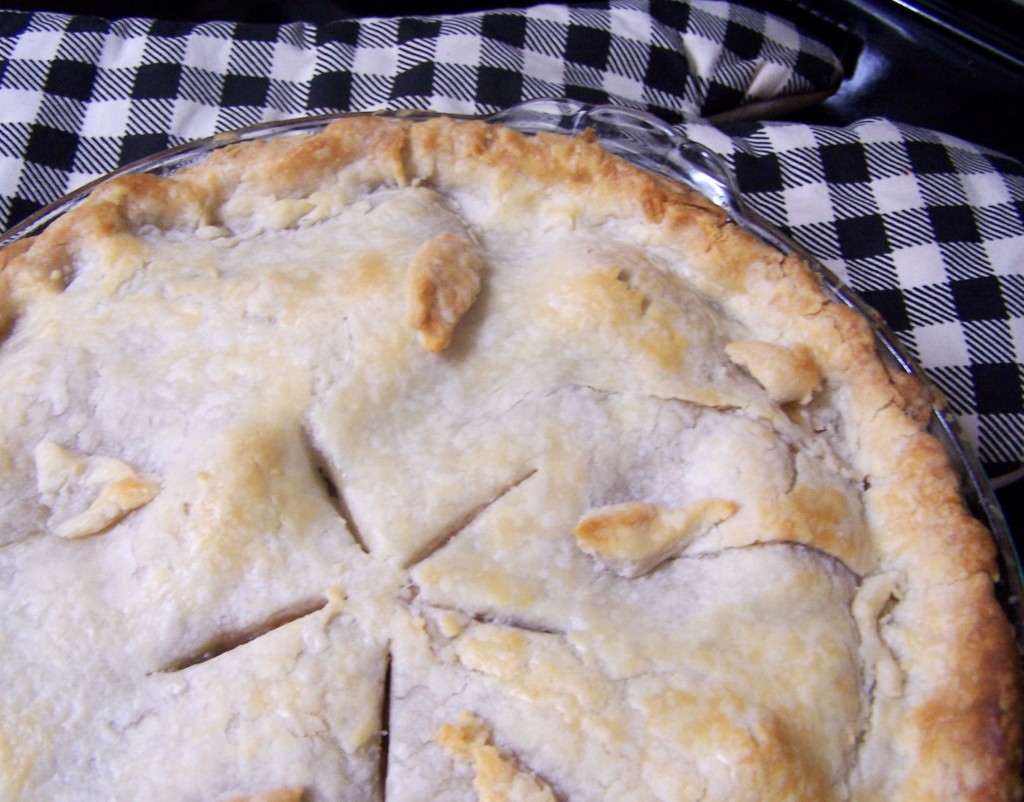 Just a super quick post to let you all know about the successful pie crust recipe I used for my Thanksgiving pie… Apparently it was not very nice of me to tell you it was good and not share, so thank you to those of you who spoke up and let me know I was amiss!
I'll try not to let it happen again ;)
I also have to put in a quick plug for a silicone mat – mine has measurement circles on it so I know when I'm at a 9″ circle and can keep going so I have enough excess dough to make a pretty edge on my crust.  It makes clean up so easy since you don't have flour and bits of dough stuck to your counter, and, after rolling out a circle to the desired size, you just pick up the whole mat and flip it upside over your pie dish – voila! No struggle to pick it up in one piece and watching tears appear! Parchment paper will also work magic, if that's what you have handy.
For a much more thorough conversation on pie crusts (and what to do with the scraps) head over to this gorgeous guest post pie tutorial on The Pioneer Woman's site.