It's mooooovvinnnng day!!
And yesterday my sweet little boy turned one, but he's getting a belated birthday cake so he's also getting an accompanying late birthday post, stay tuned :)
It doesn't seem real at all that we're moving today, despite the piles of boxes around me and the 2 hours spent yesterday scrubbing other people's dirt behind the stove and fridge in the new place.  I think because we're going to be in renovation mode and somewhat living out of boxes for the next couple months, my brain is just ignoring the fact that we're moving to avoid being overwhelmed by the chaos it will soon find itself in.
You may remember my slight issue with OCD. 
When I move, I like to unpack like a crazy person and hang pictures and everything down to the last 5 boxes in the first day, then I leave those last 5 boxes till the next move so I always feel like there's "something I could be doing", making relaxing that much more relaxing to me. Crazy, maybe, but it works! I'm not sure how it's going to work this time…I'll probably just unpack everything into half our space and move things around as space becomes available/drywall dust-free.
Anyway, the impending move has meant lots of quick dinners/lunches and these little bruschetta served as both, and will probably soon be making an appearance as an appetizer. I love that kind of versatility.  
A slightly different flavour combination, I thought these were absolutely delicious. Carl, however, got the heevies, because he can't stand goat cheese.  Why he tried not one, but two, anyways, is beyond me. I think it's because they were too pretty to resist.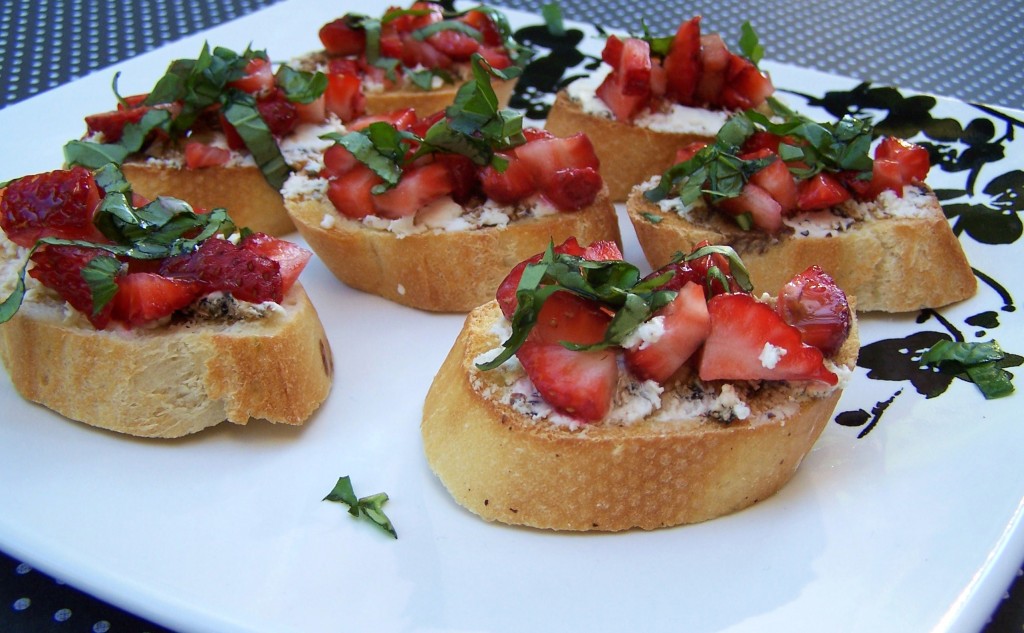 So if you like goat cheese, give these a try, and if it gives you the reaction Carl had these would be just as good with plain cream cheese, or the herb & garlic variety, or Boursin cheese.  
I also made them for lunch with watermelon instead of strawberries and they were delicious that way too – I remember being at a food and home show years ago and being given a sample on a toothpick of a watermelon cube with a small ball of cheese on top with a quick drizzle of olive oil and it was a flavour sensation, much to my surprise.  The presenter explained the combination as an edible version of wine with cheese, and the complementing tastes were exactly like that. Yum. I imagine blackberries would also be fantastic.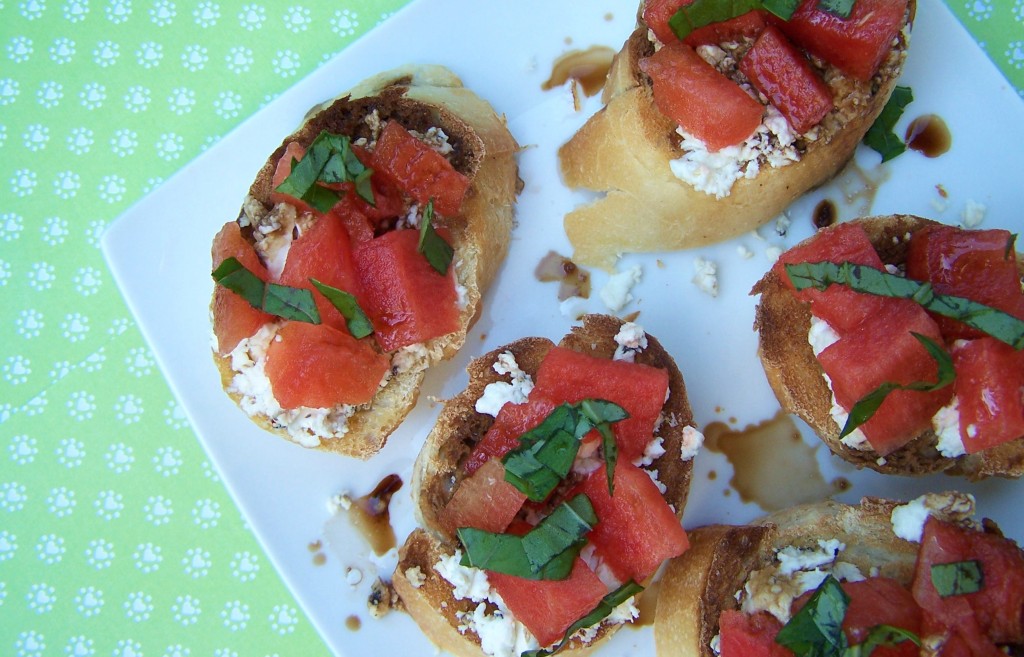 Strawberry Basil Bruschetta
12 slices whole wheat baguette

4 ounces fresh goat cheese 

1 cup diced strawberries (or watermelon, or blackberries, or a combination)

1 tablespoon extra-virgin olive oil 

2 teaspoons balsamic vinegar 

1/4 cup sliced fresh basil leaves 

Freshly ground black pepper 
Directions:
Broil baguette slices for 2 minutes per side to lightly toast.  Spread the slices with goat cheese and top with strawberries, pressing gently to help the strawberry pieces adhere. Drizzle with olive oil and balsamic vinegar and sprinkle with basil and a generous amount of black pepper.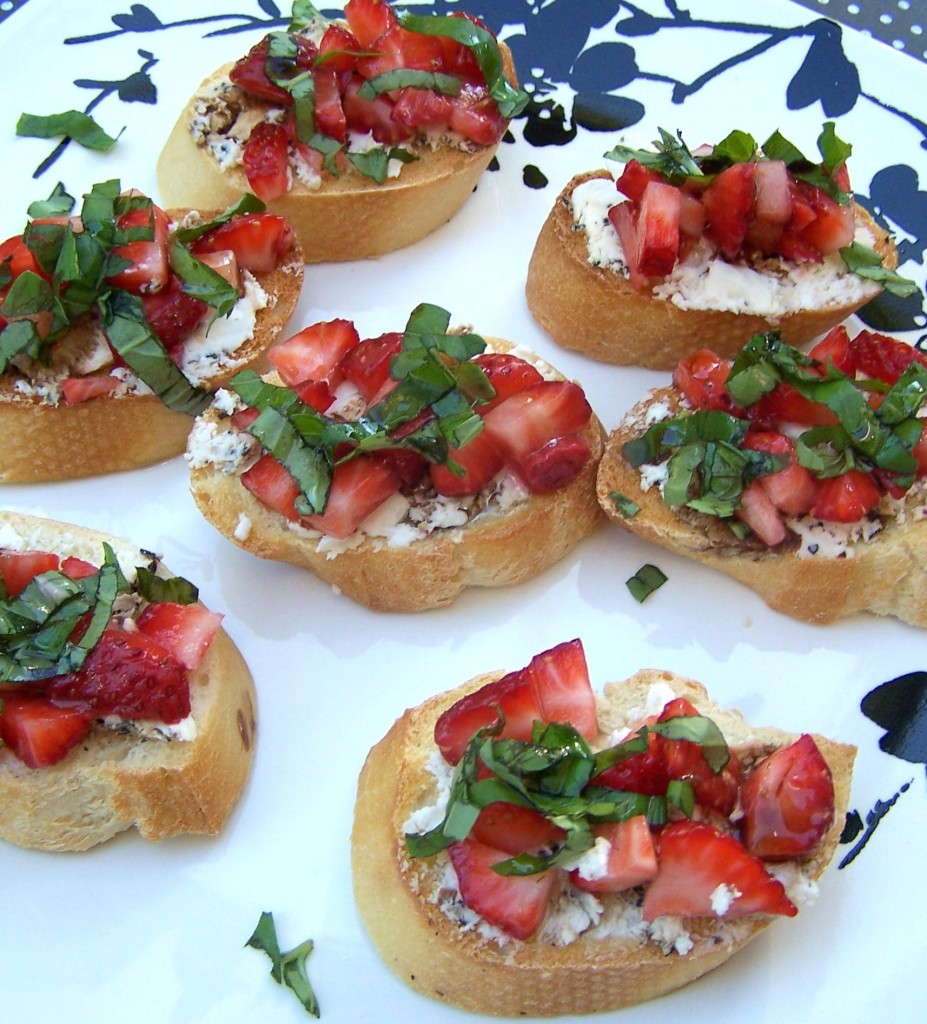 Easy peasy, delicious and cheesy.
Recipe from Whole Foods, via Annie's Eats 
Enjoy!