Is a kuchen just a cake?
I feel very much like a German house-frau or something, whipping out a kuchen when people come to visit. White as I am, German is about all I can pass for when it comes to different ethnicities, being as it is very similar to the Dutch/English gene pool I draw from, so I'll take it.
Would you care for some kuchen?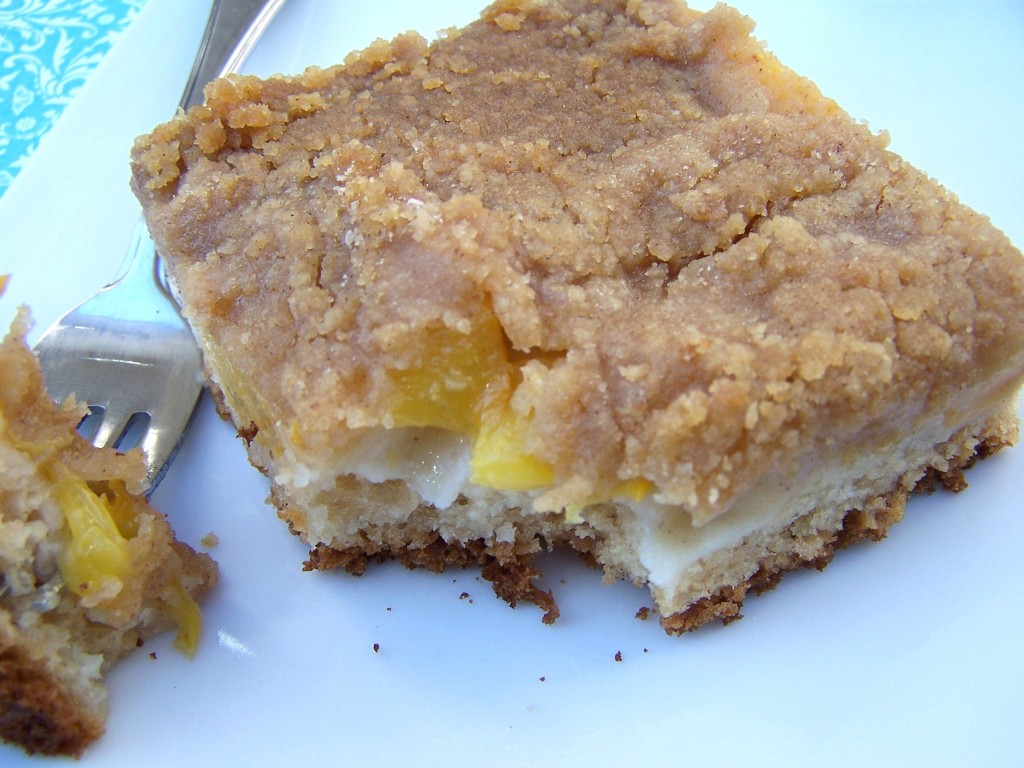 Terrible German accents aside, I've been meaning to share this recipe with you for weeks but several million things have come up, including but not limited to, moving into this:
And going on holidays like this:
So, while there is much to be done on the home front and nothing to be done on holidays, peach season is drawing to a rapid close, much to my annual dismay, so this has to be shared immediately to have any hope of making into your peach baking line-up this year. If it's already too late for you, save it for next year in that place you put things you want to remember to make and, if you're like me, find back when you're moving and can then put off packing or unpacking by making said languishing recipes.
This is a cross between a cobbler and a cake, and looks a bit like a sloppy mess going into the oven, so don't be alarmed when you see that, cook it anyway! It will be delicious. That's why it's called a kuchen. 
Ok, not really. But I've never met a kuchen I didn't like. Or a cake or a cobbler, for that matter. And certainly nothing with a streusel topping, as I may have mentioned 8 or 11 times if you've been reading this blog for awhile.
This is no exception, and, like all kuchens (sorry, it never gets old) tastes even better slightly warm with some whipped cream or ice cream. Should you be weak on timing like me, and dessert is never coming out of the oven conveniently 20 minutes before you want to serve it, this freezes well and also reheats well in the microwave.  Fail-safe, huzzah!!
When peeling peaches, the easiest way to do it is to put the peaches in a large bowl and pour boiling water over them. Let them sit for 30 seconds, then drain and cover quickly with cold water.  This stops any cooking from happening and also makes them touchable, and peeling will be a breeze!
Peach Streusel Kuchen
1 1/2 cups all-purpose flour
1/2 cup sugar
3/4 tsp baking powder
1/2 tsp ground ginger
1/4 tsp baking soda
1/4 tsp salt
1/2 cup plain low-fat yogurt or sour cream
1/4 cup water
2 tbsp vegetable oil
2 tsp vanilla extract
1/4 tsp almond extract
1 egg, lightly beaten
Streusel:
3/4 cup all-purpose flour
2/3 cup packed brown sugar
1 tsp ground cinnamon
1/4 tsp salt
1/4 cup cold butter or margarine, cut into small pieces
1 tbsp corn syrup
3 cups sliced, peeled ripe peaches (about 2 lbs)
Directions:
Preheat oven to 375. Spray a 9×13″ baking dish with cooking spray; set aside.
Combine 1 1/3 cups flour with sugar, baking powder, ginger, baking soda and salt.
In another bowl, combine yogurt, water, vegetable oil, vanilla, almond and egg; add to flour mixture and stir just until moist.  Pour batter into prepared pan and spread evenly.
For streusel, combine flour, brown sugar, cinnamon and salt.  Cut in butter and corn syrup with a pastry blender (or your hands) until mixture forms coarse crumbs. Combine 1/2 cup of streusel mixture with peaches and arrange peach mixture evenly over batter.  Sprinkle with remaining streusel mixture.
Bake for 45-50 minutes or until toothpick inserted in center comes out clean.